LaDePa is a faecal sludge pelletising machine in eThekwini (Durban)
48.9k views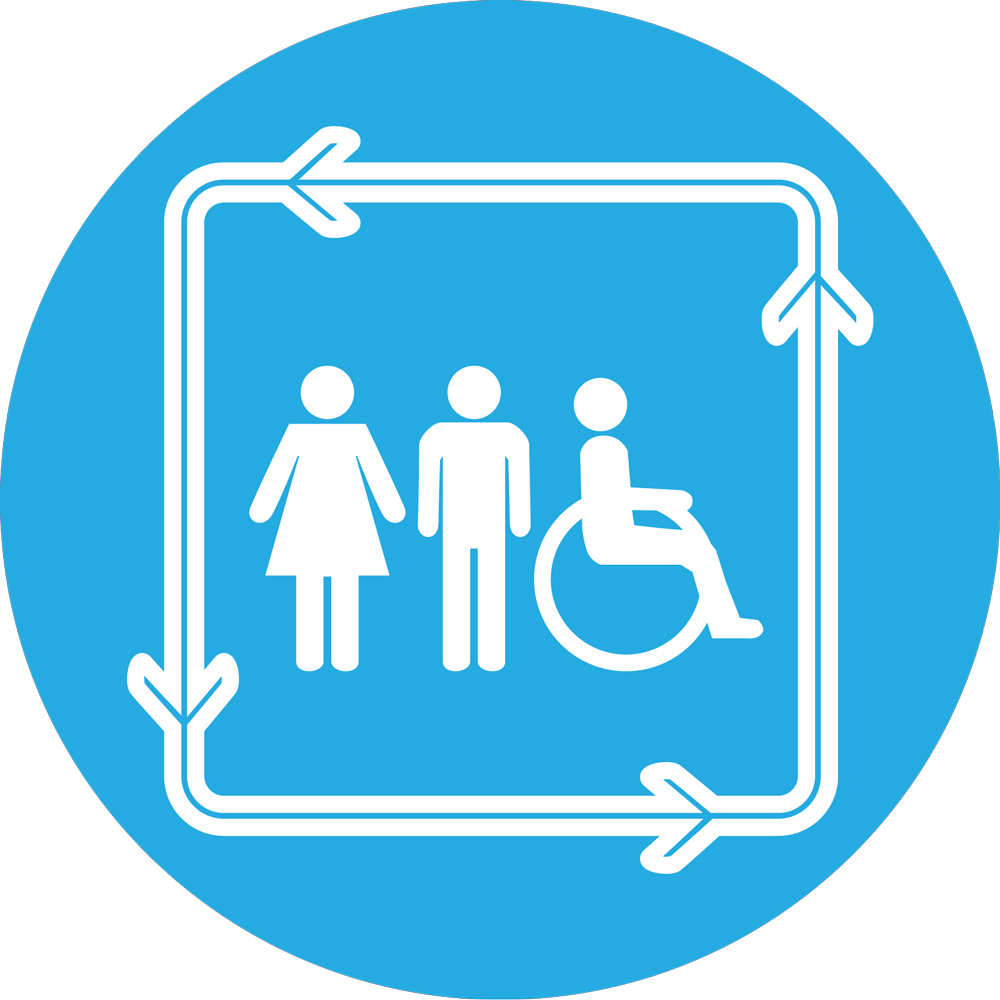 Re: DEM – 1 – LADEPA PROTOTYPE DATA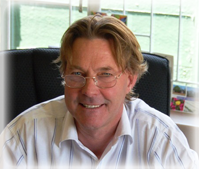 16 Mar 2012 08:14
#1271
by

Reinb
Underneath I have included the data for the Ladepa Prototype dryer. We are refining this process and will release the new data when compiled.

DEM – 1 – LADEPA PROTOTYPE DATA:

Ladepa plant
Durban Ethekwini Municipality

Details of plant

Belt width : 950 mm
Dryer width : 1350 mm
Dryer length : 11000 mm
Dryer height : 1200 mm
Belt Apertures : 300 micron
Belt drive : 0.75 kW
Screw drive : 1.50 kW (2 off)
Blower : 5.5 kW
MIR : 3 x 48 kW = 144 kW
Total Ladepa : 151.75 kW

Engine required 160 kW (engine installed JD 406 x HD – 310 kW – (much too big)

Fuel diesel 7 – 8 ℓ/hr = R80/hr (USD 10.66/hr)(E 7.30/hr)

Feed : 1000 kg/hr @ 30 – 35 % Solids
Detritus : 15 % 150 kg/hr
Product : ± 300 kg/hr @ 80 – 85 % Solids
Evaporation Rate :1000 – (150 + 300)/154 kW = 3.64 ℓ/kwh
Residence time : 8 minutes (4 minutes gas 4 minutes MIR)
Product temperature : 180 – 220 ºC
Bagging : 20 x 15 kg/hr (value R400/hr) (USD 53.33/hr) (E 36.36/hr)

Future changes:

Single Screw Compactor/Extruder with height adjustment
192 kW MIR (Total power installed 199.75 kW)
220 kW Engine
Exhaust gas only
Radiator cooling gas to atmosphere

OPEX

95 % of cost is electricity/diesel
(10 – 11 ℓ/hr) - for a 192 kW Ladepa plant

REIN BUISMAN
Director
Particle Separation Systems Technologies (Pty) Ltd
Rein Buisman
Director
Tel: +27-11-412-2100
Fax: +27-86-553-8088
4 Tambotie Street, Homelake, Randfontein, South Africa, 1759
Particle Separation Systems Holding (Pty) Ltd
Particle Separation Systems Technologies (Pty) Ltd
Particle Separation Systems Milling (Pty) Ltd
You need to login to reply
Re: LADEPA – JOINT PATENTED TECHNOLOGY BETWEEN DURBAN ETHEKWINI MUNICIPALITY AND PSS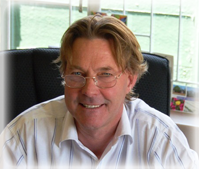 16 Mar 2012 09:12
#1272
by

Reinb
LADEPA – JOINT PATENTED TECHNOLOGY BETWEEN DURBAN ETHEKWINI MUNICIPALITY AND PSS
Short Biography of Particle Separation Systems (Pty) LTD (PSS) Company
The company has two directors 50/50 share ownership between Werner Altmann (Swiss) and Rein Buisman. (Dutch) and was formed in 1997. The company main business was to develop technologies using steel mesh and woven steel belts.
In 1997 Werner Altmann and Rein Buisman started PSS and invented the Pansep Screen in joint partnership with Anglo American. Due to development costs, politics and other interference PSS was forced to abandon the Pansep Screen and close the company in 2002 and restart as Particle Separation Systems Technologies (Pty) Ltd (PSST).
Rein Buisman (HNDT Extractive Metallurgy - Wits Technikon)
Born in Amsterdam in February 1956. Immigrated to South Africa in February 1972. Studied and qualified as a metallurgist in 1980 (HNDT in extractive metallurgy). Worked for De Beers Diamonds in Namibia and Angola, Goldfields and Delkor Technik in Belt Filter filtration and the Linear Screen development. Started Buismet in 1986, importing heavy duty industrial textiles from Sweden and Germany. Sold Buismet in 1994 to GKD Kufferath Germany.
Werner Altmann (BSc Mech Design Engineering – University of Ipswitch)
Born in Germany in May 1944. Immigrated to South Africa in 1968.
Worked for Everite, Pentech Services, Bechtel International and finally Delkor Technick as Engineering Director and shareholder until 1998. Resident in Switzerland since 1998. Started PSS in 1997.
Particle Separation Systems Technologies (Pty) LTD (PSS)
In 2002 PSS restarted the company under a new name Particle Separation Systems Technologies (Pty) Ltd. (PSST).
PSST invented and patented the following technologies:
• The dehydration filter (2004)
• The Parsep dryer (2008)
• The drying of ferric salts (ferric sulphate) (2009)
• The Commett mill (2011)
• The Ladepa Process with Ethekwini Municipality (2011)
• The recycling and recovery of foundry sands (2012)  
Ladepa Process
In May 2010 PSS was approached by the Ethekwini Municipality represented by Dave Wilson and John Harrison to assist with the latrine sludge problem.
Whereas the drying technology was proven in the mining and minerals industry, the separation of detritus from latrine sludge and presenting the sludge in such a form whereby fast, efficient and economical evaporation can take place was a major challenge. After test work and pilot trials the principle of the Ladepa was patented. Ethekwini then raised the finance and ordered the prototype scale of the patented model from PSST.
The Ladepa (Latrine Dehydration and Pasteurisation) plant utilises three patents:
1. The dehydration of a substrate on an unsupported filter media. (SBF)
2. The use of medium wave infrared radiation under a negative pressure,
(Parsep drying)
3. The extrusion of sludge in a form ideal for drying and simultaneously separating the detritus. (Ladepa)
After several modifications and redesigns the Ladepa is now available in modular form to treat any sludge between 20 – 35 % solids and pasteurise to 80 – 90 % solid product.
The model adopted to supply the technology is on a rental basis whereby ownership will remain with PSS and the rentals are for the use of the technology. PSS would supply the plant at an establishment fee (P&G), a rental and a maintenance contract.
The product is a pasteurised bagged fertiliser currently being registered as GrowEthek which can be sold to cover the cost of Ladepa and collection of the Pit Latrine sludge.
PSS/PSST is involved in ongoing research to improve the process by development of a direct Biogas fired MIR system. (i.e. not Biogas to Electrical and then convert to MIR)
PSS/PSST is also investigating a Solar magnification process which when linked to the MIR optical sensor reduces electricity consumption (fuel) when the sun shines and re–applies MIR when it becomes cloudy. (NOT quite a solar powered technology)
PSS will update developments on a continual and ongoing basis.
Ladepa 2
PSS, Ethekwini and the Gates Foundation are in negotiation to develop the Ladepa 2 with improved design features, efficiency and affordability, duration of this development is 2 – 3 years.
For more information please check
www.parsep.co.za
or contact the writer:
Rein:
This email address is being protected from spambots. You need JavaScript enabled to view it.
This email address is being protected from spambots. You need JavaScript enabled to view it.
Tel: 011-412-2100
Rein Buisman
Director
Tel: +27-11-412-2100
Fax: +27-86-553-8088
4 Tambotie Street, Homelake, Randfontein, South Africa, 1759
Particle Separation Systems Holding (Pty) Ltd
Particle Separation Systems Technologies (Pty) Ltd
Particle Separation Systems Milling (Pty) Ltd
You need to login to reply
Re: Update on LaDePa process
08 Nov 2012 21:10
#2616
by

Elisabeth
Dear all,
I recently had the opportunity to see the LaDePa sludge pelletiser in Durban and listen to a presentation about it (we had discussed it earlier on the forum, please scrol up).
It is a very interesting process, where part of the technology is actually taken from the mining industry.
The energy consumption per person is similar to that needed in an activated sludge plant, we were told (it needs electricity).
I suspect that for a country like South Africa this could be a promising sludge treatment process, making the sludge safe for reuse and even sellable probably. But for other African countries in the region it is probably too complex and energy intensive.
I noticed also some small pieces of plastics remaining in the final product. Not much and probably unavoidable given the amount of plastic going in (menstrual pads). Interestingly, also in Durban they have a research project on menstrual cups which would reduce the amount of plastic in faecal sludge (I will encourage the researchers to share about this in our forum in the MHM section).
The amount of "reject sludge" should also not be ignored, as not all of it goes through the extruder properly. It seemed in the order of 30% (I think one of the persons mentioned this number). See photos below.
You can read more about the process in the attached paper which was presented at the conference. Also John Harrison, one of the people behind it, has promised me to answer questions here if I alert him to them. So please feel free to ask!
This attachment is hidden for guests.
Please log in or register to see it.
I must congratulate eThekwini Water and Sanitation for having the guts and willingness to innovate and find practical solutions in a step-wise manner! Keep up the great work.
Some visual impressions below (click on the link below the photos to get to my entire photo set from the field trip on 1 November):
Sludge pellets after LaDePa process
by
Sustainable sanitation
, on Flickr
The reject which cannot be processed (not the right moisture content)
by
Sustainable sanitation
, on Flickr
Faecal sludge after some drying (stock piling)
by
Sustainable sanitation
, on Flickr
LaDePa sludge pelletising plant
by
Sustainable sanitation
, on Flickr
Regards,
Elisabeth
Head moderator of this Discussion Forum
(under consultancy contract with Skat Foundation funded by WSSCC)

Dr. Elisabeth von Muench
Independent consultant located in Brisbane, Australia


This email address is being protected from spambots. You need JavaScript enabled to view it.


Twitter: @EvMuench
Founder of WikiProject Sanitation: en.wikipedia.org/wiki/Wikipedia:WikiProject_Sanitation
My Wikipedia user profile: en.wikipedia.org/wiki/User:EMsmile
This message has an attachment file.
Please log in or register to see it.
You need to login to reply
Re: Update on LaDePa process
09 Nov 2012 15:24
#2621
by

Elisabeth
Dave Wilson from eThekwini Water and Sanitation (EWS) sent me the following further information by e-mail in response to my posting:
+++++++++

Hi Elisabeth,
The 30% that would remain behind should only be the detritus (rags, plastic etc). The problem here is that the sludge is too dry as we need sludge with a solids content of about 25-30% and this is old sludge with solids content of about 40-45%.

Another way of quantifying the energy requirement is with a machine this size and serving approx 50,000 people the cost to process would be 0.5 litres of diesel per person per annum.

The equipment is not complex as there is very little that can go wrong and the beauty about the new ones is that they are remotely checked for performance and condition.
Your pictures are fine with the comments.

Regards
Dave
+++++++++++
Head moderator of this Discussion Forum
(under consultancy contract with Skat Foundation funded by WSSCC)

Dr. Elisabeth von Muench
Independent consultant located in Brisbane, Australia


This email address is being protected from spambots. You need JavaScript enabled to view it.


Twitter: @EvMuench
Founder of WikiProject Sanitation: en.wikipedia.org/wiki/Wikipedia:WikiProject_Sanitation
My Wikipedia user profile: en.wikipedia.org/wiki/User:EMsmile
You need to login to reply
Re: Update on LaDePa process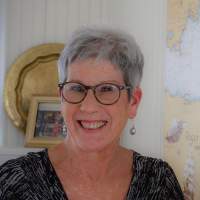 11 Nov 2012 06:49
#2626
by

Carol McCreary
Really interesting. Hope that Abigail Brown, PHLUSH rep to World Toilet Summit in Durban can learn about this.
Carol McCreary
Public Hygiene Lets Us Stay Human (PHLUSH)
1240 W. Sims Way #59, Port Townsend, Washington 98368 USA

Toilet availability is a human right and well-designed sanitation systems restore health to our cities, our waters and our soils.
You need to login to reply
Re: LaDePa is a faecal sludge pelletising machine in eThekwini (Durban)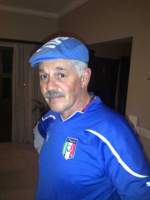 12 Dec 2012 11:24
#2833
by

Massimo
Good day SuSanA members,
Just an update on the progress we are making with the LaDePa plant. Apart from ongoing modifications and improvements to the existing plant at eThekwini, in conjunction with the gentlemen responsible for that service delivery, we are also now in the completion phase for a lab sized plant which will be issued to the University of KZN.
The purpose for this lab plant is for the university, in conjunction with the members from the eThekwini Water services department, to do more comprehensive studies of the total LaDePa plant functionality. They will assess it's efficiency, monitor the gasses (if any) which may be coming off the machine due to the drying process, and also do test work on the output product to access actual content with regards the minerals, heavy metals, etc. All the information that is gathered, and all reports will revert to PSS as the owners of the technology, and we will then be in a position to further improve on the inefficiencies of the LaDePa plant.
Further to the above, we are also working on making the plant cheaper, thereby making it easier for poorer countries / communities to make use of it. We have also made inroads in other markets with this plant, specifically in the waste food space, as well as animal waste products. Ultimately all of these "waste" products have further value to give when returned to the earth, but also can contain pathogens / bacteria, etc. which need to be eliminated before they can safely be used in agriculture, and this is where the LaDePa is making its mark.
Anyone wanting more information on the plant can contact us either through this site, or on our web page at
www.parsep.co.za
.
Have a sanitary safe day!
Massimo Zanette -Parsep / LaDePa
You need to login to reply
Re: LaDePa is a faecal sludge pelletising machine in eThekwini (Durban)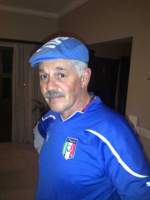 12 Dec 2012 11:26
#2834
by

Massimo
Hi there, we did have representation at the WTS in Durban. If Abigail did not get to meet and chat with us, please ask her to contact us via our website, and we can discuss the LaDePa plant and it's value add.
Thank you
Massimo Zanette -Parsep / LaDePa
You need to login to reply
Re: New sludge pelletising machine in eThekwini (Durban) wins IWA award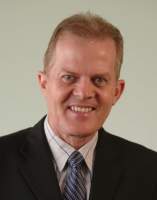 09 Jul 2013 06:41
#4984
by

neilmacleod
Dear Trevor
My apologies for taking almost 2 years to reply to your post! I had not seen it before. Our philosophy is one of becoming a facilitator or regulator, rather than an active player in the faecal sludge processing business in the medium to long term.
If phosphorous prices rise over time as we all expect them to, a point will be reached where the nutrient recovery business is self sustaining. At present we are promoting nutrient recovery to reduce the cost to us of disposing of faecal sludge - in other words reduce the subsidy that we have to pay to small businesses to collect faecal sludge and deliver it to us for processing or safe disposal. I guess that is what differentiates us from many other developing countries - we are expected to ensure the safe disposal of human excreta and our citizens have this expectation as a Constitutional right.
If we reach the point where the value of the nutrients makes for a sustainable business, then people will enter the market whether the government is effective or not. What may develop in future is a 'fight' between operators over the right to work in a given area if there is no effective regulator allocating these rights to empty toilets and access the nutrients
Neil Macleod
Consultant and Honorary Research Fellow
Durban
South Africa


This email address is being protected from spambots. You need JavaScript enabled to view it.
You need to login to reply
Re: LaDePa is a faecal sludge pelletising machine in eThekwini (Durban)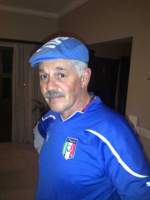 21 Aug 2013 06:59
#5375
by

Massimo
Good day everyone, The LaDePa machine for the University of KwaZulu-Natal is finally on its way. Installation planned for tomorrow, and they can start with their test work by Monday.
We are currently in discussions with Delft University for a similar machine, that they plan to do rest work with.
All the information collected during testing will revert to us, so that we can use it to improve our design, and make the machine more accessible to a bigger market.
I have also made contact with K.R. Sundaravaradarajan, Head of the Department of Agricultural Economics, Annamalai University, following an article I found on the web, where I see there is a renewed interest in using human waste for agricultural purposes.
Chat soon.....
Massimo Zanette -Parsep / LaDePa
The following user(s) like this post:
Elisabeth
You need to login to reply
Re: New sludge pelletising machine in eThekwini (Durban) wins IWA award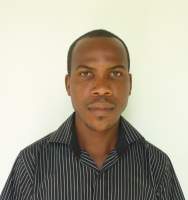 27 Aug 2013 11:37
#5450
by

Robert7
Dear All,
This is an interesting solution to sludge disposal challenges. Congrats!
I need clarity on these;
1. The moisture content of the pellets just after production
2. How strong are the pellets (for transportation and general handling)
3. The nutrient composition of the pellets. This is very important if we are considering the pellets as potential fertilizers (may be soil conditioners may be more appropriate).
4. Trials conducted on crops

Robert
You need to login to reply
Re: New sludge pelletising machine in eThekwini (Durban) wins IWA award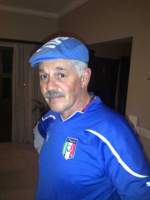 28 Aug 2013 08:48
#5462
by

Massimo
Good day Robert, in response to your questions:-
1) The moisture content of the current LaDePa production plant running in KZN is less than 10%. We have achieved less than 5% moisture in test work, but the product will absorb moisture from the air, back up to around 10% anyway, so drying it any more than that is a waste of energy.
2) The pellets are currently being bagged and transported. They seem to hold up well to the man-handling, but do break up if pressed between the fingers.
3) We have had test work done on some of the output pellets, but we were not convinced that the original feed material was mainly sludge, as the source material has been stockpiled for some time, and the loading method does tend to pick up a lot of soil at the same time. We are planning to rerun the tests soon. (The UKZN research team will be doing similar tests, so we may await their feedback).
4) Some independent test-work was done on a small patch of lettuce. The section planted with the LaDePa output product did perform better than that without, but this was not a scientific test, so no real conclusion could be reached (not for reference anyway). I will attach pictures here.
We have also done test work on drying of waste food, waste abattoir products, pith (from a paper mill / sugar mill), and various other products, with mixed success.
Some of the products need the addition of a small amount of moisture absorbing material (like coco-peat) to get the initial moisture levels down to around 65-70% before we can extrude and dry them.
If you want more information, brochures, etc. please email me at
This email address is being protected from spambots. You need JavaScript enabled to view it.
.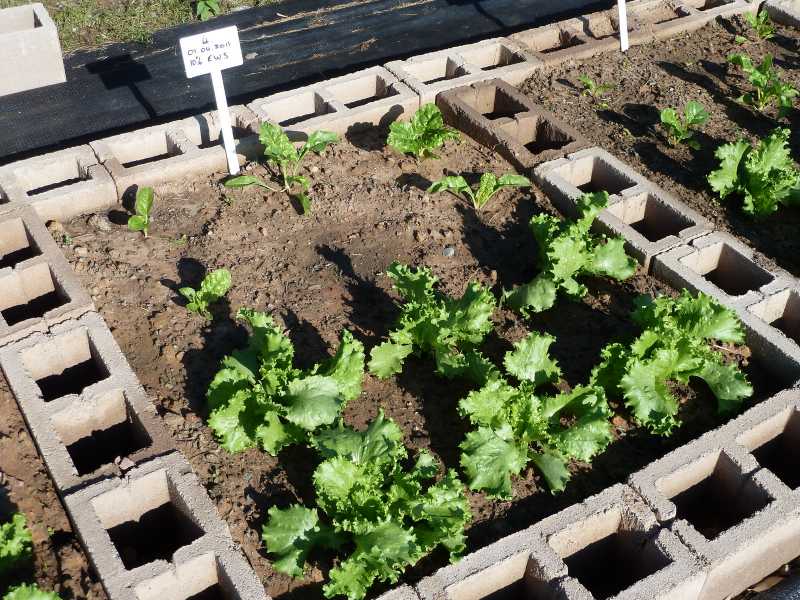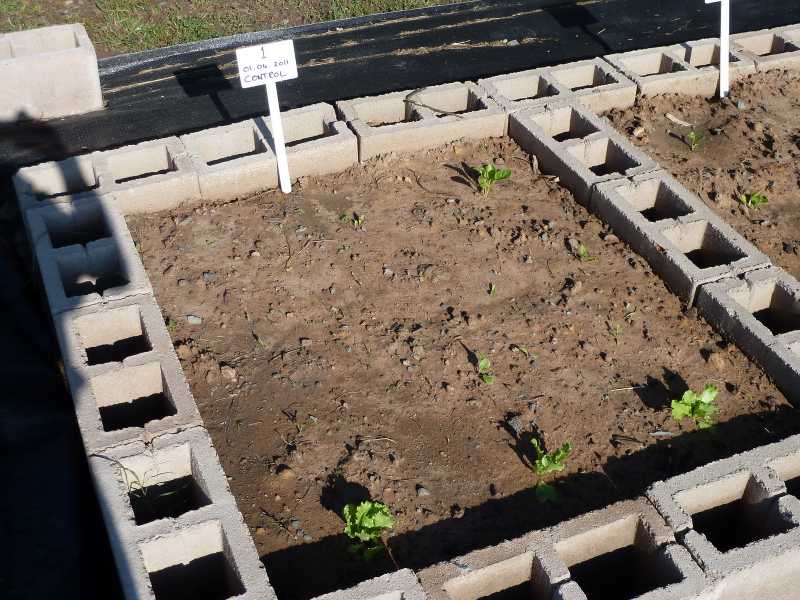 Massimo Zanette -Parsep / LaDePa
You need to login to reply
Re: New sludge pelletising machine in eThekwini (Durban) wins IWA award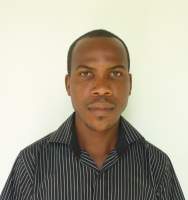 28 Aug 2013 14:16
#5469
by

Robert7
Thanks Massimo for the information. I sent you a mail and will be grateful for a brochure.

Robert.
You need to login to reply
Time to create page: 0.507 seconds