Lack of "reading culture"? And ideas on podcasts, audio books, online courses
14.6k views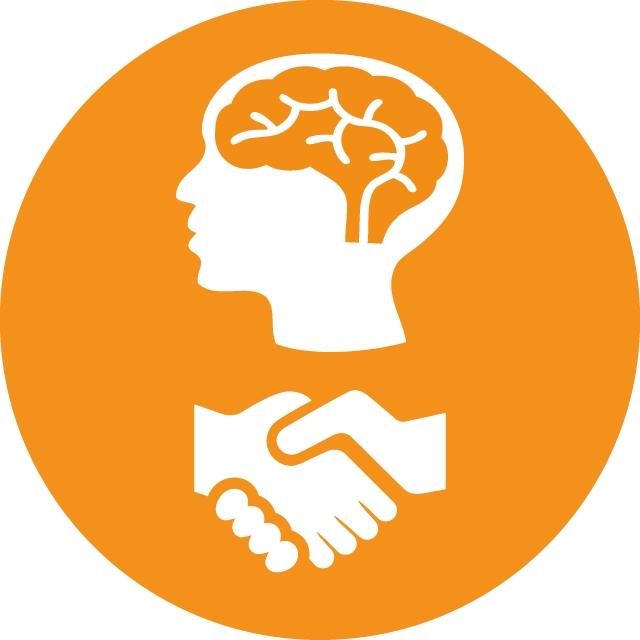 Lack of "reading culture"? And ideas on podcasts, audio books, online courses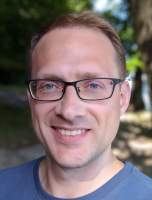 24 Oct 2013 09:13
#6120
by

JKMakowka
In a recent discussion (
forum.susana.org/forum/categories/97-ena...ation-inovation#6118
), Florian raised an important point I would like to discuss further:
To me, the key needed to make the step from the knowledge written in paper to it's practical application in a project is the people applying the knowledge. In my opinion, in my experience, it's there where projects fail: people not being familiar with available knowledge, not understanding it, not taking it into account, not applying it properly, even if the knowledge is well there in a pile of paper on their desk or just three click away on google or susana.

Example: almost anywhere you find projects with nicely implemented infrastructure but failing, decaying, being unused due to lack of good operation and maintenance. Though basically every single document stresses the importance of taking care of O&M as key for success. Still the same mistakes are done all over and over again. Why? Certainly not for a lack of information or hidden "keys".
Here in Uganda you often hear (by Ugandans) that this is due to a lack of "reading culture", but I think this is true to really anyone outside of research circles.
There is no time, you get distracted by other things, it is simply not your main area of work etc. are all reasons why practitioners shy away from reading longer documents.
Often people will have the files sitting somewhere on their hard-drive or have the book in their library for "later reference" just to never really have a second look at them, either because a hundred new documents have come out on the topic since then or because one had to deal with other issues at the time of implementation (when the information would have been useful).
Before the age of digital publishing the overall volume of written information was certainly lower, and people took more care to write to the point and include the really vital practical information (in my opinion), but that is really only part of the picture; After all projects failed for foreseeable reasons in the 1970ties too

Short, and more precise documents like technical briefs etc. are certainly already a response to this, but ultimately they are just another "document to look at later".
Yet people read hundreds of emails, facebook-updates, twitter posts each week, without putting them aside for a later time (although emails have been come into a critical view lately for a too low text-to-information ratio, bogging down people with overflowing in-boxes of mostly irrelevant CCed messages).
I think forums and mailing lists are a possible solution to this, as information is usually broken up into small manageable parts and details can be gotten by asking directly. They also give the information a "personal note" as it isn't some professionally written book with the authors in the fine-print, but an actual person responding to questions.
You also tend to learn about areas which are not so much in your focus of interest, as for example I learned quite a bit about Menstrual Hygiene Management here on SuSanA, but would have probably never looked into one of the many detailed documents about it.
But the ratio of readers to contributors is most of the time really low, and oftentimes people shy away from contributing because they feel not qualified enough (or some other reason).
Social research has however shown that a group of normally educated people can jointly come up with information that can rival a single expert's insights in most areas (except for maybe quantum physics etc.).
Ok, but to avoid writing another "book" here, I would very much like to hear your thoughts about this and how these more interactive means of "documenting" and disseminating knowledge can be further promoted.
As food for thought: maybe donors could require project staff to contribute to an online discussion instead of writing a lengthy "lessons-learned" paper weight?
The following user(s) like this post:
jkeichholz
You need to login to reply
Re: Lack of "reading culture"?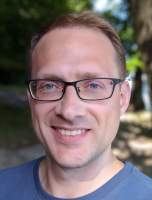 24 Oct 2013 15:08
#6130
by

JKMakowka
A world renowned academic doesn't seem to share my enthusiasm for interactive online knowledge though:

You need to login to reply
Re: Lack of "reading culture"?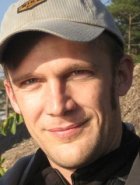 24 Oct 2013 15:31
#6133
by

Florian
Hi Krischan,
I think it's different levels of information and exchange and all are good on their own.
I think there is definitly a need, more than ever, for good old-school manuals, guidelines, books that go into details and give you what you need when you really want to get something done, or want to learn how to get something done. I also have the impression, I think you have mentionned it elsewhere, that we have less of this kind of info produced than it used to be in the time of GATE, or when my company was still a government funded resource center and produced nice things like
these
.
We also need good documentation of projects, case studies, practices (good or best practices and failures).
And we need exchange with peers. For this, networking tools like this forum, social media etc. are very useful and complement the traditonal forms of personal networks, conferences etc. But I don't think the the latter can or should replace the other forms.
So far my comment to what you wrote

To come back to my quote above, how to do the step from knowledge on paper or internet to its application. I think the important point is you still need the people doing it. These people need to get familiar with new information, study it, try applying it, learn from success and failure, in short: gain experience. Experience needs to be aquired by people, this is a slow process and cannot be shortcut by loads of information and social media tools.
Cheers, Florian
You need to login to reply
Re: Lack of "reading culture"?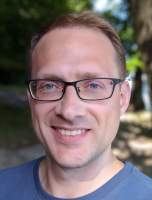 24 Oct 2013 15:43
#6134
by

JKMakowka
Thanks for the thoughtful reply!

I agree with you and yes I think there is too much relatively low quality or too theoretical publications produced, resulting in people not reading any of it or just skipping through (I am speaking of my own experience at least, I am doing it also).

Obviously a forum can't replace a proper manual, but to link it with your last comment... due to its interactive nature is is probably the better tool to complement the long learning journey of getting real experience.
You need to login to reply
Re: Lack of "reading culture"?

26 Oct 2013 10:38
#6153
by

AquaVerde
Dear Colleagues,
The following is as well some how related to the "patents" issue started by Ben.
In my opinion all "success stories" and "patents" too have a history of preliminary "mistakes". Try to remember your own childhood and also on our own children. We all started just by trial and error and still doing so till the end of lives. "Learning by doing". So every body is relying first on their own "mistakes". Later "mistakes"/advices from parents have been accepted too. Much much later "mistakes"/advices from trusted teachers & colleagues have also been accepted. So in my personal view, if an experienced college really opens up and talks about his/her made mistakes, I listen very carefully, as through her/his process of making mistakes, very important "keys" to the particular subjects have been developed too.
All this reports on "lesson learned" (unfortunately often only artificial made) try to tap on these "mistakes" = learning by doing. At least allowing a culture of "mistakes" in your organization and even to your self makes life easier, if "we" exchange honestly about these experiences.
I guess, with all our Phd's, MSc's. BSc's, ages and so on, we tend to forget about our own childhood and being annoyed by ongoing processes of "mistakes" by others...
Take it easy...

Detlef
You need to login to reply
Re: Lack of "reading culture"?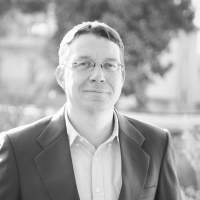 28 Oct 2013 08:14
#6170
by

Marijn Zandee
Hmm, being in a somewhat philosophical post-holiday mood, let me add some thoughts.

While I agree that it is almost impossible to keep up with the stream of reports being published I think there may be other challenges as well.

Especially if we look at the example of the lack of O&M it will be very difficult to claim that you never came across any warning that this is important (unless you really never read any manual:-)).

Some other reasons for lack of O&M that I can think of:
1.) Many of us are engineers, building stuff is fun and the "soft" trainings are not.
2.) O&M trainings are at the end of the project, time/budget is running out....
3.) There was never true buy-in from the community in the first place, O&M training was done but the ownership lacked from the start.
4.) Contractors make money building infrastructure, the trainings at the end are and unproductive cost item (in the short term).
5.) Donors pay for the number of toilets constructed, not for the number of trainings given.

And there are probably more along the same lines.

Besides that I think that as a project manager you are responsible for making sure you at least take the time to study relevant documents and especially to create the time and "space" for your staff to read what is relevant (pass on the documents you find useful).

Rgds

Marijn
Marijn Zandee

E:

This email address is being protected from spambots. You need JavaScript enabled to view it.
The following user(s) like this post:
jkeichholz
You need to login to reply
Re: Lack of "reading culture"?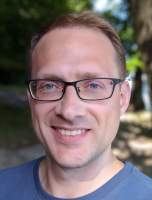 28 Oct 2013 08:47
#6172
by

JKMakowka
Well maybe O&M isn't the best example of this, as usually it isn't a problem of lacking knowledge and only to a lesser degree that of lacking experience, but rather a lack of O&M systems (supply chains etc.), incentives and funds.

However, in my current main line of work (mainly IWRM) there is still a lot of need to rise awareness of the broader issues related to water resources even in circles of WASH practitioners. It is however extremely difficult to engage them in a worthwhile dialog and I have strong doubts that they even read most the material we prepare and make available to them.
You need to login to reply
Re: Lack of "reading culture"?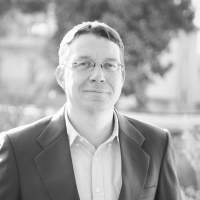 29 Oct 2013 08:15
#6186
by

Marijn Zandee
Julius,

Dropping the O&M example, I think there are 2 things.

1.) People who want to read articles and keep up with changes in their field, where the question is: How do you get this done time-wise?
2.) People who are comfortable where they are and and don't, where the question is: How do you motivate them?

To get to the first, I totally recognize your point of having a large "to read folder", I did not even manage to sign in to this forum the last month and a half. Ultimately I think it is up to organizations to give people the space and time to read. Problem here is that we are usually only with organizations for 2 or 3 years in development. It seems a phenomena in all professions now, there is more information available then ever. But how to keep track of it all? And how do you organize it?

The second is probably even harder to crack, if people don't want I guess they don't want. Blaming that on "our culture" is a bit lame in my view. I think forcing people to contribute to fora, is not likely to help (how do you ensure quality?).

Probably in project design knowledge management could be given a higher priority, digital libraries created within projects at the start which are available to all staff?

Further, I think often donors could be tougher on hiring competent and motivated staff in partner organizations. I know this is very hard to achieve in "network societies" -especially when dealing with government organizations- but I am often left with the feeling that in this respect a tougher stance would yield better results in the long-term.

Regards

Marijn
Marijn Zandee

E:

This email address is being protected from spambots. You need JavaScript enabled to view it.
The following user(s) like this post:
JKMakowka
You need to login to reply
Re: Lack of "reading culture"?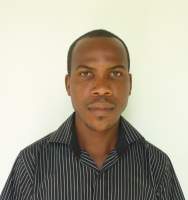 30 Oct 2013 10:16
#6207
by

Robert7
I think most of us write a whole lot with very little vital information. You may have to read several pages of a document/ post without being convinced about the need to continue reading. Put out precise quality materials with photos or images where necessary. In my opinion i think it will help.
The following user(s) like this post:
JKMakowka
You need to login to reply
Re: Lack of "reading culture"?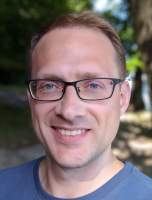 30 Oct 2013 19:53
#6215
by

JKMakowka
Hmm, a quick thought:
Since some of us have to travel a lot (be it internationally or to remote rural areas), how about creating knowledge "audio-books" one can easily listen to while in a car or such? There could be a regular SuSanA pod-cast, for example?
Obviously you can't just have someone read a scientific publication, but those are usually already a bore to read by yourself

One could also take the route of IVR (
en.wikipedia.org/wiki/Interactive_voice_response
i.e.
freedomfone.org
) to make such audio-recordings available anywhere, any time through a toll free number.
The following user(s) like this post:
Elisabeth
You need to login to reply
Re: Lack of "reading culture"?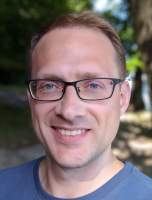 01 Nov 2013 14:29
#6243
by

JKMakowka
The following user(s) like this post:
joeturner
You need to login to reply
Re: Lack of "reading culture"?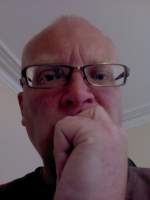 01 Nov 2013 16:23
#6245
by

joeturner
I'm not sure if it is quite the same idea, Julius, but I've been thinking in another context about the need for a way to 'translate' academic findings into a more usable format 'for the rest of us'.

Making a radio prog (or good podcast) which is interesting to listen to is quite a challenge (but a great idea!). I'm not sure who would have the time to put into doing that properly.
The following user(s) like this post:
JKMakowka
You need to login to reply
Time to create page: 1.165 seconds
DONATE HERE