Project database and map of SuSanA - short video guide
5647 views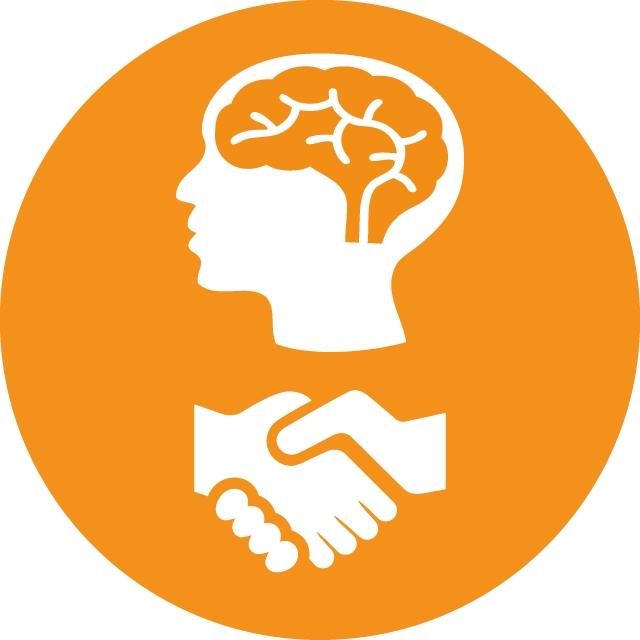 Re: Project database and map of SuSanA - short video guide
09 Oct 2018 05:09
#26209
by

Elisabeth
Hi,
I recently made up a short 4-minute
video showing some features of the SuSanA project database
. In the video, I explain how to use the filter and search functions and give a general overview on what the project database offers. Enjoy!
We now have 460 projects in the project database (exactly 100 more compared to Shobana's post from one year ago).
If you have any questions about using this project database please don't hesitate to ask.
Regards,
Elisabeth
P.S.
Anyone can add their projects to the project database. If you are a SuSanA partner you can add projects directly yourself. If you are not a SuSanA partner you can e-mail us the information and we can add it for you. Please note that human resources at the secretariat are limited. So the best option is to become a partner and add projects yourself (existing partners have to ask the secretariat to upgrade their SuSanA login for this purpose). The second best option is to send us the information in the right format, using the headings as seen in the project database so that we can add the project for you.
You can see what is needed by looking at some example projects.
- This one is a project with a good level of detail:
www.susana.org/en/knowledge-hub/projects/database/details/421
- This project has gone a step further and also included images and videos:
www.susana.org/en/knowledge-hub/projects/database/details/100
You need to login to reply
Re: RE: [WG4] Are you on SuSanA's Global Sanitation Map?
03 Nov 2017 10:20
#23115
by

SMaina
Dear Shobana,

Hope you are fine and doing well.
I read with interest your email and the SusanA' Global sanitation map.
KUMEA has done various project on WASH and I would be happy to have us included in the map.
Since our establishment in 2010 we have done completed several projects.

Attached find two report of
1. A WASH project for schools we completed last year funded by HELP of Germany
2. A current school water project funded by NAK-Karitaiv of Germany (interim report)

The report are unedited to allow you pick portions that you thin may be relevant to SusanA.
We are also working on a WASH project for one of the Nairobi City slums which will be very exciting.
I will keep you updated on its progress.


Dr. Simon Maina W.
Chief Executive Officer
Kujenga Maisha East Africa (KUMEA)
P.o Box 59041-00200 , City Sqaure Nairobii
This message has attachments files.
Please log in or register to see it.
You need to login to reply
Re: RE: Are you on SuSanA's Global Sanitation Map?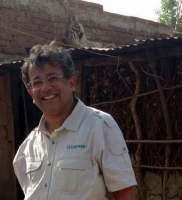 10 Oct 2017 03:01
#22909
by

sdeshpande
Hi Shobana;

Would like to get our rural sanitation project on your map. Please send me information on how too.

With Thanks, Sanjay
You need to login to reply
Re: [WG4] Are you on SuSanA's Global Sanitation Map?
07 Oct 2017 18:56
#22880
by

Elisabeth
You need to login to reply
Re: [WG4] Are you on SuSanA's Global Sanitation Map?
07 Oct 2017 01:30
#22874
by

Elisabeth
Dear Juergen,
Thanks for your feedback and interest! OK, so as of today, we have an easier method to access the global project map of SuSanA.
Just go to the front page of SuSanA
(
www.susana.org
)
and scroll down a bit
. There you will find the map (now with smaller pins; the pins we used until today were really too large).
These pins are clickable and the map is zoomable. (yesterday we had an IT glitch with the clickable pins but that's solved now)
So please do try it out, zoom in and out and find projects in your vicinity, especially if you live in India or Kenya where there are loads of project pins on the map!
The map can also be accessed from inside of the project database:
www.susana.org/en/resources/projects
(but it's a bit hard to find there; look for the grey pin symbol; we need to improve on that).
I think we'll also get a direct URL for our map (will let you know once I have it).
Thanks for offering to connect with Sanimap. How could this work in practical terms? How many projects are there in Sanimap? We have currently 386 (a large chunk of those are funded by the Gates Foundation).
We have tried to ensure that each project has a good amount of information to go with its entry plus some links to click through to find out more. This is something that I have missed with other people's maps where the level of depth of information per project was often low. In our case, many of the projects even link through to forum threads where the project has been discussed with the project owners. Also we have nifty filtering options to filter out exactly what you're after.
Please give us your feedback and ideas for improvements.
And: above all:
please start adding your own projects to this map!
SuSanA partners can do it themselves through their partner profile (they just need to have their login upgraded). And non-SuSanA partners can do it by e-mailing the secretariat (
This email address is being protected from spambots. You need JavaScript enabled to view it.
) - or perhaps now is a good time to join your organization as a SuSanA partner if it is eligible* ?
Regards,
Elisabeth
*
What are the criteria to apply as a SuSanA partner?
To apply as a partner organisation with SuSanA, the organisation should:
- Support the aims of SuSanA (agree to the vision document)
- Carry out sanitation-related work
- Have a functioning website
- Be willing to insert the "partner of SuSanA logo" on your organisation's website (if technically possible) and create a link back to the SuSanA website
- Have at least three persons working full time for your organisation
- Have been a registered entity for at least 2 years
Is there a registration fee to become a partner or member of SuSanA?
No, there is no fee for being a partner or member of SuSanA.
You need to login to reply
Re: [WG4] Are you on SuSanA's Global Sanitation Map?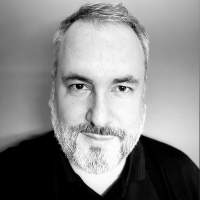 05 Oct 2017 15:54
#22861
by

jkeichholz
Dear all,
I am the owner of sanimap.com (also twitter.com/sanimap) and would be willing to donate this to the community if this helps in promoting the Global Sanitation Map. My initial idea was to come up with a web-based GIS that includes sanitation projects and projects them as shapes or Points of Interests (POI), but I haven't done much with it since ~2010 due to the lack of time and other ressources. So instead of this domain idling somewhere, it may be smarter to share it with everyone for this cause. What do you think? Also, will the Global Sanitation Map also receive it's own direct URL (that we can link to from sanimap.com)?

(fyi, the beta state of the website probably also means that the map itself currently doesn't display?)
You need to login to reply
Re: RE: Are you on SuSanA?s Global Sanitation Map?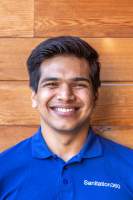 05 Oct 2017 13:34
#22860
by

prithvisimha
Hi,
My organisation, The Swedish University of Agricultural Sciences (SLU) is a SuSanA partner organisation.
I would like to add 2 projects to the databse and would like to have editing access for the same.
Thank you!

Prithvi Simha
Doctoral Candidate
Environmental Engineering Unit
Department of Energy and Technology
Swedish University of Agricultural Sciences, Uppsala
Prithvi.Simha@slu.se|Prithvi.Simha@mespom.eu
Ph: 0046 0702472619
You need to login to reply
Is your project on SuSanA's Global Sanitation Projects Map? - SuSanA's project database is open to all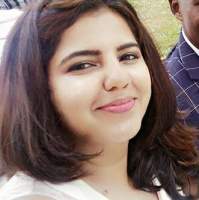 05 Oct 2017 09:33
#22856
by

shobana
This email was sent to WG 4 mailing list:
Dear members of SuSanA Working Group 4 ,
We invite you to share your work on sanitation related projects in SuSanA's project database which is open to all sanitation actors and enthusiasts globally.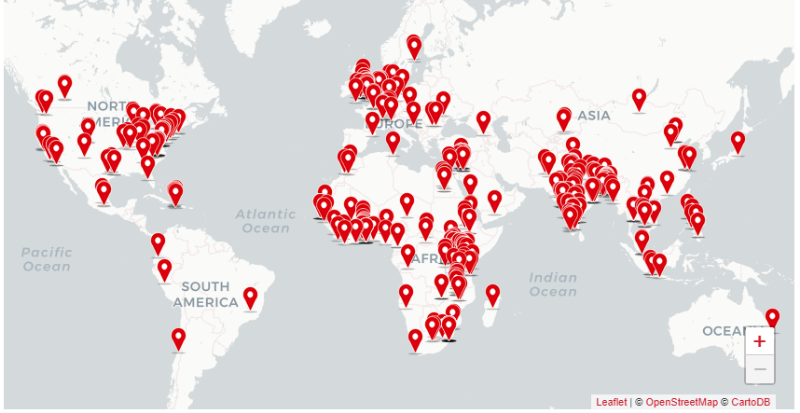 Share the map via:
www.susana.org/en/knowledge-hub/projects/database#map
(edit on 9 Oct 2018: map screenshot and link updated)

What is the SuSanA Project Database?
Currently, 360 projects are listed in the project database. Find them under the tab 'Knowledge Hub' in the new SuSanA website (
www.susana.org
).
Or follow this link:
www.susana.org/en/resources/projects
Each project entry tells the "who, what, where, when and how" of the project or program. The Global Map automatically adds a pin to indicate the location of your project.
Do you want more visibility for your projects? What are you waiting for ? Over 8500 SuSanA members and further non-members visit the website on a regular basis.
How do you get your project on the map?
You can add your own project information if your organization is a partner to SuSanA. Hit "reply" and we'll give you the necessary editing privileges. If your organization isn't a partner, hit "reply" and send us the information by e-mail: We'll gladly add your project to the database for you. Check here to see a list of partner organizations to find out if your employer has already joined (if not: how about joining as a partner now?):
www.susana.org/en/partner
What projects should be included?
All projects or programs related to sustainable sanitation belong in the database. This is where people go to learn from other people's experiences. It can be searched with filters such as area of focus, technology, country, beneficial products from resource recovery, funding source, grant recipient, setting and others (see the filter options in the black boxes on the left hand side here:
www.susana.org/en/
resources/projects).
We hope you will take a few minutes to add your project to the SuSanA project database.

Some general information at the end:
1. Why did we send this e-mail to Working Group 4 in particular? Working Group 4 is SuSanA's largest working group with currently 5400 members, and we want to grow the project database fast. You can see what else Working Group 4 is up to here:
forum.susana.org/57-wg-4-sanitation-systems-hygiene-health
2. If your organisation is already a SuSanA partner then you can also add your publications, news, events and jobs to your partner profile on the SuSanA website. Please reply to this email if you are interested to use these functionalities and would like to receive guidance (or check here
www.susana.org/en/resources/library/details/2576
).
3. If you have suggestions for improving SuSanA's project database please put them here in this thread.
Best Regards,
Shobana
Shobana Srinivasan
Programme Management Officer
UN Habitat


You need to login to reply
Time to create page: 0.313 seconds
DONATE HERE