Dissemination of outputs of funded projects on sanitation required for adoption by common people
4577 views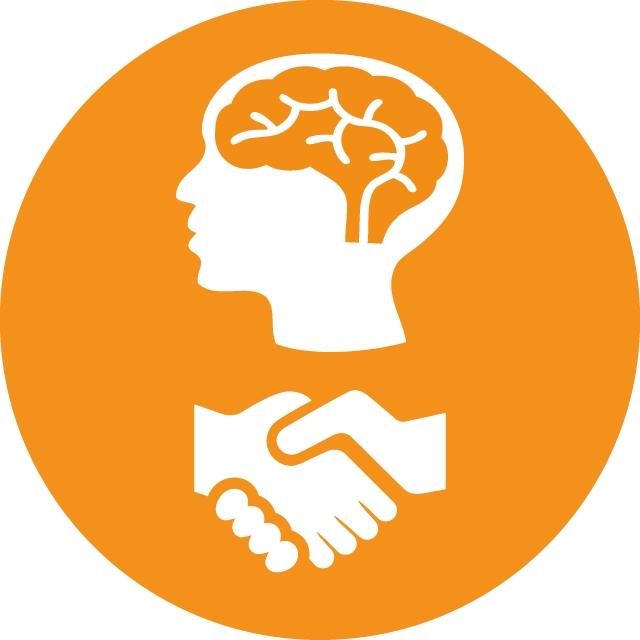 Re: Dissemination of outputs of funded projects on sanitation required for adoption by common people
30 Jun 2015 13:46
#13948
by

Elisabeth
Dear Pawan,
I agree with you that many of the projects have only the bare minimum of information so far, and that that's a real pity! But on a positive side, we have now over 100 projects in the database that have been introduced on the discussion forum (make sure you scrol all the way to page 5). That's pretty good! You can see those that have a green hyperlink called "Discussion on forum" under the project title. I think the forum discussion is the best place to discuss outputs and results. By posting on the forum, the grantees have also indicated a willingness to field questions and comments from the sanitation community which is great.
One of my daily tasks is to help and encourage as many BMGF grantees of the 200 projects as possible to tell us more on the forum. Along the way, I also encourage others of course who are funded by other sources. Please help me by encouraging anyone whom you know to utilise the forum and project database.

So far, we use a standard
project introduction sheet
which also lists outcomes and results to date, see here:
This attachment is hidden for guests.
Please log in or register to see it.
You will recognise the format from forum posts where grantees introduced their projects, like most recently Kathy Jooss on their odour project:
forum.susana.org/forum/categories/105-pr...colorado-boulder-usa
Do you have specific suggestions on how to make this introduction sheet better (but without making it too much longer)?
About the
six grants made under the Reinvent the Toilet Challenge India
last year, I am surprised you had a problem finding them in the database? There are several search methods, which one did you use? You can either put the name of the organisation in the search field. E.g. if I put BIRAC it comes up like this:
www.susana.org/en/resources/projects?search=birac
You could also use the filter function and filter the projects by country "India", then it also comes up easily. Or you could filter by technology. Please try if it works for you?
So far, 3 out of these 6 Indian grantees have introduced their projects on the forum, see here:
www.susana.org/en/resources/projects?search=birac
It seems that they all started much later than orginally planned, so they are only now getting some results, slowly. You can help though by showing your interest and posting in their threads to ask follow-up questions to what they've said?
And there are three who haven't posted yet. If you know them, please help me to encourage them in the background (I am in touch with them but no replies so far):
Kind regards,
Elisabeth
This message has an attachment file.
Please log in or register to see it.
You need to login to reply
Re: Dissemination of outputs of funded projects on sanitation required for adoption by common people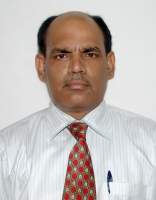 30 Jun 2015 13:14
#13945
by

pkjha
Dear Elisabeth

You provided more information than my queries. System of Project database and Library is very good and informative.
I have gone through the 1st page of database. In most of the cases Project Database contains basic information- name of the project, amount of grant and goals. Documents library also mentions only objectives, goals, short description of the project. Of course, all the projects visited so far mentions paper presentation in the FSM 3 conference at Hanoi. Such presentations are mainly on issues, existing conditions of sanitation / septage management. There are only 1-2 projects that describe their results/ outputs, like BSF technology in South Africa by Khaiyisa projects.
In most of the cases Library documents do not contain Key findings/ outputs. It would be fine and more informative if the Grantees include Key Findings in library documents against their respective projects. Such information from unsuccessful project is equally important. One may know the reason of the failure. You may like to develop a simple format for such information.
Last year, BMGF/BIRAC had sanctioned 6 projects under RTTC in India. I could not find any of them in the database.
Best regards

Pawan
Pawan Jha
Chairman
Foundation for Environment and Sanitation
Mahavir Enclave
New Delhi 110045, India
Web: www.foundation4es.org
Linked: linkedin.com/in/drpkjha
You need to login to reply
Re: Dissemination of outputs of funded projects on sanitation required for adoption by common people
30 Jun 2015 09:34
#13940
by

Elisabeth
Dear Pawan,
I agree with you that sharing of outputs from projects (even including things that didn't work out so well) is really very important. That's exactly why we have created the
project database on SuSanA
which is meant to provide a space for easy sharing.
It is here:
www.susana.org/en/resources/projects
So far, it contains mainly projects funded by the Bill & Melinda Gates Foundation (because they funded the setting up of this) but we are always stressing that ALL projects can and should be included in there.
Please see also this forum post here about the project database:
forum.susana.org/forum/categories/188-he...on-of-susana-website
From the project entry in the project database, ideally there is a
link to the discussion forum
where people can discuss this project further, and a l
ink to a library entry
, where documents from the project are uploaded. A link to the project's website may also be included of course.
I think many projects when they are concluded, only have their results included in their respective project website or perhaps their project newsletters. But there, they are easily overlooked by the masses. I think it would be great if more people would utilise the SuSanA project database as a central point for sharing project outcomes.
Meanwhile, could everyone please do the following:
If you look at the project database ( www.susana.org/en/resources/projects ) and find a project that you are particularly interested in, please use the discussion forum link to ask questions (or if there is no discussion forum link yet, you could start one for that particular project; I would then send the persons involved an e-mail to alert them to your post).
Also, if you hear of projects that are not yet in the project database, please encourage them to have their project included. All SuSanA partners can actually add their own projects to the database themselves (this is a new functionality of the SuSanA website partner management panel). People who work for organisations who are not yet SuSanA partners can send their project information to the SuSanA secretariat for inclusion:

This email address is being protected from spambots. You need JavaScript enabled to view it.
Does this answer address your concern and suggestions in a good way, Pawan? Does anyone have any further good suggestions in this regard? Any concerns?
Regards,
Elisabeth
You need to login to reply
Dissemination of outputs of funded projects on sanitation required for adoption by common people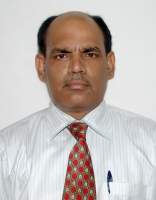 30 Jun 2015 07:05
#13936
by

pkjha
I recent years, a lot of projects related to sanitation improvements have been funded by several funding agencies. BMGF has provided several such projects in developing countries. There are information available on the Forum about objectives, goals of some of the projects. However, details of the outputs are rarely available. Such projects might be at different stages- completed, under completion or just started.
It would be fruitful if outputs – technology/ methodology developed or any useful information collected under the projects, are shared for dissemination to common people for their adoption in developing countries.

Pawan
Pawan Jha
Chairman
Foundation for Environment and Sanitation
Mahavir Enclave
New Delhi 110045, India
Web: www.foundation4es.org
Linked: linkedin.com/in/drpkjha
You need to login to reply
Time to create page: 0.212 seconds
DONATE HERE