Faecal Sludge Management - India's pathway to a "Clean India" (Thematic Discussion by SuSanA India Chapter)
Topic 3: Engaging the private sector in FSM
16.8k views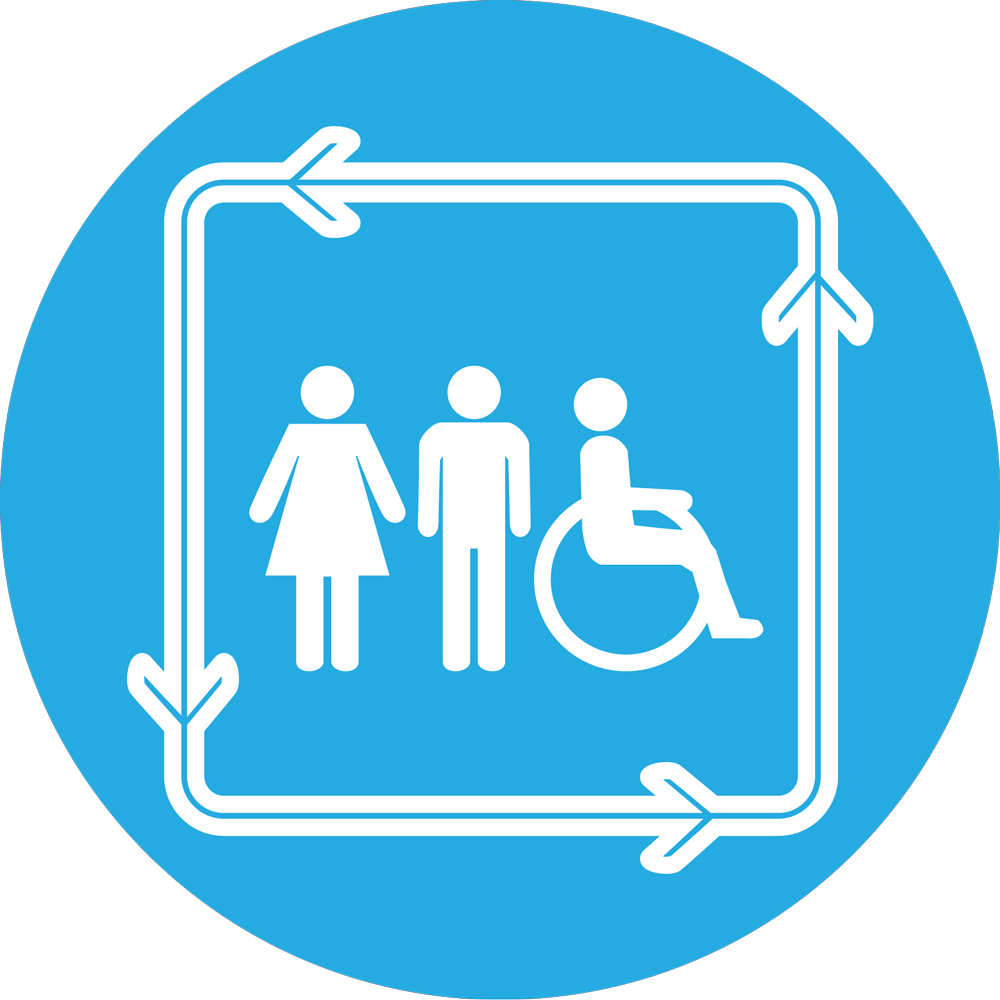 Re: Engaging the private sector in FSM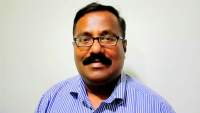 26 Jan 2017 07:20
#20231
by

shaji
Dear Vandana,


Awareness among the stakeholders is very low. Even thought the government is taking initiatives on sanitation at the national or state level, the technical expertise and resources for implementation of the same is lacking at the district level. Clear cut jurisdiction is also absent.

As Vishwanth rightly pointed out that informal sector is involved in FS containment and disposal. In most of the semi-urban areas FS disposal is still manual even though there are legislations against manual scavenging of night soil. As there is stigma attached to FS handling, people are not coming foward to take up the handling activities. Many a times because of the improper planning/ layout of the buildings, pit empty becomes difficult. Training need to be given to local entrepreneurs on the latest technology on FS collection.


Marijn approach on (Semi)centralised system for (Peri) urban sanitation is also interesting. Construction of of small to medium scale treatment facilities near the semi urban setup with production of value added products under PPP will help in improving the sanitation facility.Local expertised should also developed in repairing vacuum trucks. Awareness needs to be brought into the farming community, about the demerits of using untreated FS as fertiliser substitute. They should be informed about the advantages of using fertiliser produced from stabilied FS.
You need to login to reply
Re: Engaging the private sector in FSM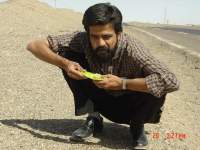 25 Jan 2017 05:41
#20220
by

Vishwanath
In my experience the private sector is very much engaged in the provision of sanitation services and systems only to a very great extent it is the informal sector and to some extent the formal sector.

Right from the digging of pits for toilets, making precast rings to line the pits, the cover slab, the construction of the toilets themselves , the making of Honeysuckers , offering the services of Honeysuckers to empty pits , taking the sludge to farmers fields , composting the sludge and reusing the waste is all done by the informal sector....in large parts of Karnataka state.
Engaging with the informal sector , improving and assisting in developing better systems and building correctly, ensuring the composting is done correctly require much less time but can be very effective.
Also the use of the Sanitation Safety Plan is a good tool to minimize risks - both health and environmental- that may occur due to lack of knoledge and the right framework for the informal sector to work in.
regards
Vishwanath
You need to login to reply
Re: Engaging the private sector in FSM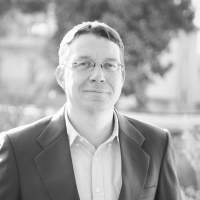 25 Jan 2017 04:31
#20219
by

Marijn Zandee
Dear Vandana,
Going on the assumption that we would be looking at a (semi) centralized system for (peri) urban sanitation.
I think it is useful to break up the issue of FSM in to two components, conveyance and treatment.
Conveyance can once again be split into two different options, sewer systems and truck based systems. Sewer based systems are expensive, and part of public infra structure. As such, I think these systems should be designed and implemented by government agencies (though private sector companies will be hired to build the infra structure). PPPs will be difficult here, as there is no easy way for private companies to charge users for the service, like there is, for example, with toll roads. Truck based conveyance systems could very well be a place where private entrepreneurs can play a role. If there are sufficient companies in the market to avoid monopolies/oligopolies, it could be an efficient solution. I will come back to what I see as factors stopping entrepreneurs from entering the business later.
Semi (centralized) treatment is in my opinion a different story. The more centralized a system is, the less likely there will be a competitive market. If treatment is done by a private entity, there is a risk that you end up with a monopolist providing an essential service paid for with public funds. To me, the experience in Europe with privatizations since the 1990s suggests that this is a worst of both worlds scenario. There are, however, also good reasons to work with a private sector entity, provided contractual arrangements and oversight is strong. Private companies may have know-how that the local public sector does not have, and they may be able to steer clear of political interference better. Perhaps the best solution is to put treatment systems in a private company that has a cooperative structure, and a limit on how much profit can be paid back to investors? The advantage of a cooperative is that voting rights are equally divided among share holders. Shares could be held by the local authorities, investors in the treatment plant(s) and a few civil society bodies. Under such an arrangement, all would have an equal vote independent of how much capital they bring.
As far as private sector engagement in all this, I think there are a few issues that may hold them back:
1. They can only join if there is a profit to be made. Therefore, there will always need to be some form of public financing. Whether that is through the local tax system, or through user fees directly collected by the private sector entity.
2. They will need to invest. As investments will take a lot of time to be earned back (10-20 years?) it is very important for the government to make a credible long-term commitment. This means enacting legal frameworks, and enforcing them. The somewhat poor track record in this respect in the developing world is likely to be a big hurdle.
3. They may not have access to finance at a reasonable rate. Again, long-term government commitment will help convince financiers here. Further, a system of soft-loans could be considered. Provided the government can efficiently manage them.
PS, we are trying to also have a discussion on a wider framework in which all of this may happen in this thread:
forum.susana.org/component/kunena/167-ma...-and-comments-wanted
Regards
Marijn
Marijn Zandee

E:

This email address is being protected from spambots. You need JavaScript enabled to view it.
The following user(s) like this post:
Elisabeth
,
Kulwant
,
Giridharan
You need to login to reply
Topic 3: Engaging the private sector in FSM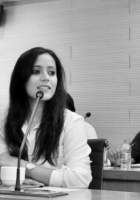 24 Jan 2017 15:25
#20214
by

VandanaNath
Dear all,
its my pleasure to introduce to you the third topic of the online discussion about Faecal Sludge Management:
Engaging the private sector in FSM
We created a small video for you about this weeks discussion:
I am Vandana from India Sanitation Coalition (ISC). My colleagues and I will lead this weeks discussion. ISC was formed with the objective of bringing all stakeholders in the sanitation field onto one platform where they can share information, learn from others, partner and collaborate. Today, the ISC has NGOs, donors, corporates, foundations, trusts and government as partners, working together to create a larger impact, rather than each one working in their vertical.
ISC follows the approach of Build, Use, Maintain and Treat. As partners come together to support the country's Swachh Bharat (Clean India) Mission, it's important for all to understand what the essential good practices for each of the four phases are. These need to be part of the project design for all sanitation related interventions.
In India we have a huge problem with managing our waste, especially solid waste like faecal sludge. According to a WaterAid Study, only 30% of sewerage in India is treated, everything else flows untreated in out rivers and lakes and contaminates our water, which then leads to environmental and health issues like increased diarrhoea risks. Therefore, India is working towards a Swachh Bharat until 2019.
There is an urgent need to develop FSTP operating models and monitoring protocols across all states in India.
Different states like Rajasthan have issued guidelines on how to treat faecal waste properly and held workshops about it. Now it is time to implement those strategies.
ISC believes that a 'Clean India' can only be achieved with engagemend of various partners like private corporation.
In early January, we had an "Insights" panel discussion in Jaipur, Rajasthan, were we discussed
if it is time to consider Fecal Sludge and Septage Management (FSSM) as an effective and long-term solution in the sanitation value chain?
We attached the output of this event here:
This attachment is hidden for guests.
Please log in or register to see it.
Some key points were:
Challenges in capacity building from stakeholders
Technologies and Practises
FSSM financing
How to create an enabling environment to support sustainable sanitation solutions
We are happy to engage you further around this discussion and encourage you to post your comments about above mentioned points and our event output here in the forum!
Warm Regards,
Vandana
Vandana Nath, PMP
Program Manager
Taskforce on Identification and Dissemination of Best Practices
India Sanitation Coalition Secretariat
New Delhi – 110001
This message has an attachment file.
Please log in or register to see it.
The following user(s) like this post:
Elisabeth
,
MSKiyani
,
raviv1971
,
shaji
,
Lara
You need to login to reply
Faecal Sludge Management - India's pathway to a "Clean India" (Thematic Discussion by SuSanA India Chapter)
Time to create page: 0.290 seconds
DONATE HERE