Unhygienic toilet in girls' secondary school (Nigeria)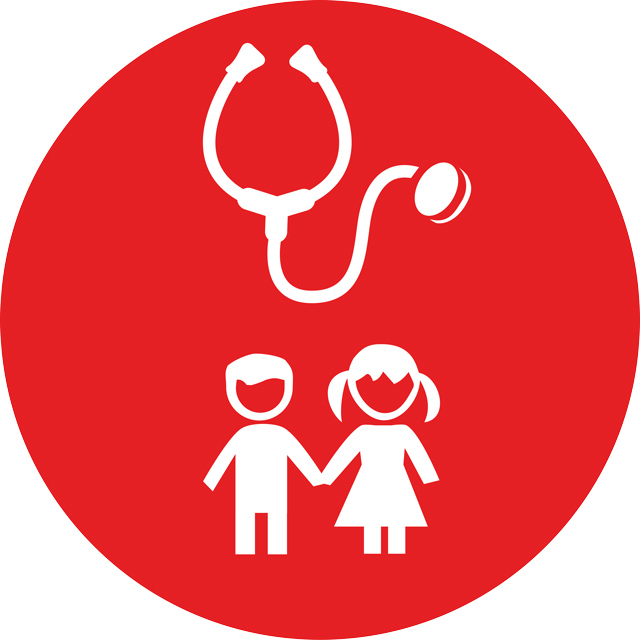 Idea for sanitation and hygiene in Schools in Nigeria

08 Mar 2017 13:37
#20775
by

kocsy
It is challenging but real that Nigeria seems to be one of the most failing countries in the world on access to sanitation. Even though data entry, records and information in water and sanitation in this part is abysmal but from my analysis, it is showing worsening trends – with a disheartening and steady decline in the number of people with access to improved sanitation facilities and increase in open defecation. In fact, in urban areas vis a vis where there are slums, the number of people defecating in open has increased and will continue if we do nothing about it. Worrisome is the bandwagon effect this has on young school children without toilets.
Kaduna State is situated in the northern part of Nigeria with a population of over 8 million people densely living in urban areas of the State. Over 80% of its populace lack access to water, and sanitation is an issue especially to the most vulnerable in the society which include children and women, the elderly and children with disability.
Within Kaduna urban areas are Kaduna metropolis, Zaria and Kafanchan Local Government Areas amongst the 23 Local Government Areas. These three mentioned Local Government are urban centers of the State and are interwoven with slums; where the poorest of poor lives. Sanitation situation in these slums are extremely poor and is deepened by poverty. Poor sanitation affects their health ignorantly and has recorded high number deaths especially among the vulnerable children and women than any other. Lack of access to information about sanitation could be traced to the root of the big problem, which is life threatening. But fortunately this challenge can be brought to knee, simply by engaging and teaching children at schools about sanitation. So as they grow they can grow up with it. We can simply catch them young.
Interestingly, children can learn faster and they learn better in music and dance. In this case, if we can connect with them on time through drama, music and dance, they can play a strategic role as drivers of change in spreading the message of water, sanitation and hygiene to themselves, by themselves, their peers, parents, families, neighbors, communities and at the global stage. They are catalyst to ending open defecation by 2025. And if we don't see it so, we have already missed the target and our effort may
The idea
• To educate and enlighten school children on the danger of open defecation and raise awareness to community led initiatives in line with UN's campaign to end open defecation globally and promote SDG goal 6.
• To join voice in amplifying access to toilets for children with disabilities as human rights.
Target - Children and Young student of aged 5-11 years.
Objectives –
- To identify the causes of open defecation
- To create solid foundation for finding a solution for open defecation
- To raise awareness to the status of sanitation in Kaduna state
- To draw attention of school management towards provision of clean toilets at schools.
- To raise future champions that will amplify water, sanitation and hygiene to policy makers and shape policies in time to come.
PRGOGRAM ACTIVITIES–
The program activities will be segmented into 3 phases.
PHASE ONE-
a. Identification and Notification – Slums within Kaduna Metropolis, Zaria and Kafanchan Local Government Areas shall be the target areas. 50 slums in number shall be identified and selected. Within the 50 selected slums, 100 schools in numbers shall be identified and selected for participation and for survey. Letters of notification will be sent to select 100 schools for approval.
b. Survey- Questionnaires will be printed, distributed to students at schools and collated. Schools with special needs have/ will be identified and selected, with slight difference in the frame up of the questionnaires. But respondents with disabilities schooling with able students is more focused. Questions for those living with disability may include-
i. Do you have privacy when using the toilet?
ii. When you need assistance when using the toilet, what do you do?
iii. Is there anything to make noise inside the toilet if you need help?
iv. What do you think makes you feel discriminated when using the toilet etc
c. Collation/Interpretation - Surveys are collated and analyzed. Photocopies of surveys questionnaires will be sent to DTO. From the survey, we will develop creative communication strategies for awareness materials like posters, flyers and stickers.

PHASE TWO
a. Awareness Campaign-25 most at risk schools will be selected from the 100 schools and at random location of the selected slums. Letters for approval for the awareness program will be sent to schools. The program concept will use theatre art – drama, music and dance to demonstrate and communicate the message such that it is stamp on the subconscious mind of target beneficiaries/audience. The program will also make room for interaction via a 20 minute debate competition among target beneficiaries. The debate shall be between boys and girls team. The topic shall be – "WHO NEEDS TOILET MOST" BOYS OR GIRLS?
The program will be short so that it is interesting and appealing. It will not exceed an hour.

PHASE THREE
Post Monitoring Survey–10 selected schools in the selected slums will be revisited to ascertain if there is any shift in attitude, behavior or lifestyle arising from the program. The visit will focused on the state of school toilet, before, during and after the campaign.

All of the above is open for discussion.
The following user(s) like this post:
Obura
You need to login to reply
Re: Localizing goal 6 of SDGs in local lives

27 Oct 2017 12:36
#23057
by

kocsy
On 18th October 20017 we selected 50 participants as SDGs champions for awareness workshop at Government Girls Secondary School, Abubakar Kigo Road, Kaduna Nigeria. The training was aimed at bringing closer, localizing, stepping down and spreading the message of SDGs to the root beneficiaries at grass root and by young people to young people. We ended up raising 17 local SDGs champions to drive on the message after the workshop, in and out of the school so that the conversation can continue.
The workshop was tagged - Play the simple part. Our target participants were aged between 10-18years, and girls at school- Government Girls Secondary School, Kaduna State, Nigeria.
We started the program with survey questionnaires to participants to answer, including the teachers too.
The pre- workshop questions were straight and simple as follow-
1. Have you heard about SDGs before?
2. If yes, where did you hear about it?
3. What do you think are SDGs from your view point?
Questionnaires responses were collated and almost all the participants have never heard of SDGs in their lifetime. Therefore, this program was a window for them to hear for the first of SDGs and what they are.
During the awareness workshop, we used local play to dramatize locally to their understanding the 17 SDGs and raised one evangel per goal. On the other hand, so many teachers that attended the program have heard about SDGs on news as news item but never knew what it is all about. This program also avail them room to know and understand it better.
Participants were so impressed to know of the goals, in particular goal 6 and were eager to know more by asking hard-nut questions. One of the girls asked us to explain the correlation of their bad condition pit toilet for over 1000 schools girls in their school without functional toilet and tie that to goal 6 specifically - clean water and sanitation.
To answer the question and correlation of the bad toilet with goal 6, 0n 23th October 2017, we forwarded a petition to the State Government on the bad condition of the toilet and two days after; have received speedy response and attention. On 26th October 2017, we joined the State ministry of works for on the spot assessment of the toilet. Good news is that a new toilet- is about being built at the school as date and is flushable, with wash hand basin. That's just one part localizing SDGs can do to the grass root.
However, the girls have told us how the bad toilet condition has reduced their attendance in school and how vulnerable they are to infection now and in future. They are so many other schools like this in so many local communities that only SDGs localization can change lives of the root beneficiaries.

Summarily, at the end of the workshop, post survey questionnaires were sampled to participants again, and they were asked
1. Do you now know of/ or what SDGs are?
2. Which of the goals can you recall?
3. How old would you be by 2030? And which goal will you play.
From survey responses, it was clear indications that participants are aware of SDGs now and understand what it is all about. They also understand the simple role they have to play; by passing along the knowledge gained to peers at school, at home, and in the community for full benefit.
In general, our findings is that, more need to be done on connecting the SDGs and the local people at grass root as SDGs seems so global than local. And that is what we want to reinvent. To us, that is our simple part to play. So what is the simple you can play because everybody has a simple part to play?

Data from survey result-
Number of participants – 50
Age – 10-18 years
Gender – female

Pre-workshop survey result.
Question 1.
 2 respondents have heard about SDGs before.
 48 respondents have never heard about it.
Question 2.
 1 respondent heard about it from parent.
 49 never heard it anywhere.
Question 3.
 3 respondents answered but got it wrong
 47 respondents said they have no idea.

Post – workshop survey result.
Question 1.
 47 respondents now know what SDGs are.
 3 respondents said they don't.
Question 2.
 48 respondents can recall one or more SDGs
 2 respondents cannot recall any.
Question 3.
 33 respondents were between 10-13 years old, and would be between 23 -26 years old by 2030.
 17 respondents were between 14 -18 years old, and would be between 27-31 years old by 2030.
This program was a pilot, and we intend reaching out to 100 schools in Kaduna State, Nigeria to spread the message of SDGs and goal 6 in particular to wipe up sleeping but relevance issues at local communities for local solutions. Can you support us?

See our program event, the school toilet in question as attached.
You need to login to reply
Re: Localizing goal 6 of SDGs in local lives - Government Girls Secondary School, Kaduna State, Nigeria
28 Dec 2017 02:39
#23537
by

muench
Dear Dennis,
Thanks for your forum post. That's an interesting initiative and thanks for the photos! (although I've seen it before, it still amazes me to see how these girls have to learn despite sitting 4 to a bench which looks like it should only seat 2; they must be very disciplined and eager to learn in such a difficult learning environment).
You said that your aim was "The training was aimed at bringing closer, localizing, stepping down and spreading the message of SDGs to the root beneficiaries at grass root and by young people to young people."
How was this training and the ongoing work funded? What are your next steps now? You are part of a local NGO, right?
Do you think any of the school girls or their parents would turn to Wikipedia to find out more about the SDGs or SDG6? I imagine they don't easily have access to the internet and to computers, but Wikipedia also offers offline versions for use on mobile phones. See e.g. here:
forum.susana.org/198-wikipedia/17957-off...itation-topics#22853
Anyhow, Diane and I recently set up a new Wikipedia article about SDG6 but it still needs a lot more work:
en.wikipedia.org/wiki/Sustainable_Development_Goal_6
The article about the SDGs is getting about 3000 views per day and could also be improved further:
en.wikipedia.org/wiki/Sustainable_Development_Goals
Who wants to help with editing those two articles?
Regards,
Elisabeth
---
Community manager and chief moderator of this forum
(Funded via GIZ short term consultancy contract)

Dr. Elisabeth von Muench
Independent consultant located in Brisbane, Australia


This email address is being protected from spambots. You need JavaScript enabled to view it.

Twitter: @EvMuench
Sanitation Wikipedia project leader: en.wikipedia.org/wiki/Wikipedia:WikiProject_Sanitation
My Wikipedia user profile: en.wikipedia.org/wiki/User:EMsmile

You need to login to reply
Re: Localizing goal 6 of SDGs in local lives - Government Girls Secondary School, Kaduna State, Nigeria

28 Dec 2017 14:34
#23540
by

kocsy
Dear Elizabeth Muench,
Thanks for your interest of inquiry and thereby identifying with us. We are motivated to do more.
I work as a focal person for a locally youth driven, not for profit voluntary organisation in Nigeria. Please visit us at
www.cyplp.net.ng
I agree with you that the sitting of 4 students per bench instead of 2 students per bench is uncomfortable. But the condition as seen on the picture could be the best at poor local communities within where we work in Nigeria. Many of the students sit on bare floor because there are no seats. Schooling environment in poor communities is just unfriendly and unimaginable.
Be that as it is, the students are most eager to learn especially the girls among them realizing that, that is the way out of poverty and zero hunger. We have a choice to take them out of poverty and hunger now.
The training was a pilot and was meant to be taken to other schools for a wider targeted spread. Unfortunately the program have no funding hence have rendered us limited to duplicating it as necessary and required. We did the training as service above self.
However, our next step is to duplicate the training in 50 different schools in the next 6 months, then measure and evaluate its impact. Hopefully we will have support no matter how small somewhere.
In addition, Kaduna State Government have released 2017 SDGs Report, and we are interested in tracking this report, to know what was budgeted for, how and on what was it spent on, projects and programs carried out to determine how the budget-report impacted on young people within the State. To us, SDGs Report shouldn't be a paper statement. We want to track the report and have independent report analysis, monitoring and evaluation for transparency and accountability. This we are also looking for funding too.
Wikipedia will indeed be great for the students and are interested in learning and finding more about SDGs or SDG6 through it. We will be interested in carrying and introducing this Wikipedia or the message along with our training programs to students at all times. Though the schools do not have access to internet and computers, but some of the students have internet ready phones and high numbers of students have mobile phones and would be able to access the Wikipedia on mobile phones as you suggested if they introduced to.
I will be interested in helping with some little time to edit the articles and hope we can synergize.
Please can you tell me where you saw the pictures of the training before as stated in your inquiry?
Thank you.
In service,
Dennis.
You need to login to reply
Re: Localizing goal 6 of SDGs in local lives - Government Girls Secondary School, Kaduna State, Nigeria

18 Apr 2018 14:43
#24781
by

kocsy
Great Win for SDG6 -

Recall that on 18th Oct 2017, our team visited Government Girls Secondary School, Kigo Road for our SDGs program tagged - "Play the simple part".

During the program, the girls questioned us on SDG 6 and correlation to nonfunctional pit toilet at school for girls.

On 23rd Oct 2017, we forwarded a petition to Kaduna State Government on the toilet. And Government responded to our letter on 25th October 2017, for promised renovation.

As at today, work is ongoing at site. A new flush-able water system toilet with tiles is built with a wash hand basin. Additionally, a functional borehole is in place.

We sincerely want to thank the Executive Governor of Kaduna State for quick response and intervention, and for not seeing our criticism than constructive.

To us, this is a great win for school girls. A great win for SDGs. A great win for SDG 6 in particular. And GREAT WIN to our esteem team of volunteers who made it possible.

We still believe in service above self always. Lubricate our passion for social good oh God.

(pictures of the toilet now)
Attachments:
You need to login to reply
Re: UNHYGIENIC TOILET IN GIRL'S SECONDARY SCHOOL

14 Mar 2019 19:02
#27132
by

kocsy
I WENT BACK AND WEEP AGAIN - Hygiene

Recalled that on 18th Oct 2017, myself and team after #SDGs awareness program at Government #Girls Secondary School, Kigo Rd, Kaduna realized that the school with over 2,000 students had no functional #toilet(s).

We then wrote a petition to the Governor of Kaduna State, who immediately intervened and a new tiled water system toilet, with wash hand basin, borehole was built according to our petition.

The toilet comprises of 2 blocks, with 4 single toilets per block.

Today 14th March '19, we went to inspect the completion of the newly built toilet. There I wept.

One block of 4 singles toilets are for teachers and staff. That block is well clean and kept.

The other block of 4 singles toilets are for over 2,000 school girls. It is flooded with stagnated water woth maggots in and at the passage of the toilets everywhere. The wash hand basin is leaking. The whole place is stinky.

Then we went back to the principal unhappy, and she requested us to come back for more programs in the school. It didn't take me time to book for hygiene awareness program for girls tagged "FOR MY HEALTH".

"FOR MY HEALTH CAMPAIGN" will promote and push forward hygiene consciousness among young school girls. Stamp on their subconscious mind template for keeping toilet neat and clean for girls, and raise young champions for Clean Water, Sanitation and Hygiene.

Let help girls stay in school by prioritizing water and toilet. Join us today.

#sdg6 #CYPLP
The following user(s) like this post:
SusannahClemence
You need to login to reply
Re: Reply: UNHYGIENIC TOILET IN GIRL'S SECONDARY SCHOOL
16 Mar 2019 18:26
#27135
by

raogk
Most unfortunate Kocsy. Really pathetic that most people take it for granted that if toilets are there for girls, its ok. But the truth if much far away.

Thanks for sharing.

Warm regards G. Kondala Rao
The following user(s) like this post:
kocsy
You need to login to reply
Re: UNHYGIENIC TOILET IN GIRL'S SECONDARY SCHOOL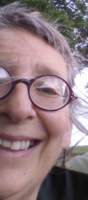 17 Mar 2019 00:14
#27137
by

SusannahClemence
As a teacher, I always advocated staff and students sharing toilet blocks, to lead by example and keep an eye on hygiene standards and behaviour - after all, it's normal practice at home.
I'm afraid i never convinced the rest of the staff, least of all the Head. They demanded their own privacy and exclusivity.
I still think adults should at least visit the children's loos, even if they keep one or two for themselves.
To be honest, I'd go further and integrate men's and women's... to improve expectations of cleanliness, mutual trust and respectful behaviour... no-one agrees with me on that!
The following user(s) like this post:
kocsy
You need to login to reply
Re: UNHYGIENIC TOILET IN GIRL'S SECONDARY SCHOOL

17 Mar 2019 07:19
#27139
by

kocsy
I agree with you. One of the things we feel strongly to do before doing a hygiene sensitization to the students, is to engage the teachers and staff of the school on - "Ownership and Responsibilities Focus Group Discussion" as civic rights.

This is to remind them that a child is a child, and shouldn't be left alone but guided especially when it comes to hygiene and gender.

It will also drum on them that as social activists, when we advocate for Government attention and interventions, such as building of the toilets, is our duties as citizens to maintain and sustain those infrastructures.

Toilet must be clean for girls health and well being. That's my part.
You need to login to reply
Re: UNHYGIENIC TOILET IN GIRL'S SECONDARY SCHOOL

22 Mar 2019 13:09
#27170
by

kocsy
We marked WORLD WATER DAY 2019 with a dialogue meeting with teachers/staff of Government Girls Secondary School, Kigo Road, Kaduna.

The meeting talked basically on the need for clean and safe water at school for drinking, Sanitation and Hygiene.

It laid emphasis on the role teachers/school management plays in maintaining facilities/infrastructure provided by Government for SDG6 at schools.

And how best they can oversee students when using those facilities for sustainability.

The program came up as a result of poor hygiene of the new school toilet which our petition got immediate traction from Government.

When Government provides infrastructure, citizens maintains it.

#Sdg6 #CYPLP #WaterforAll #WorldWaterDay2019
You need to login to reply
Re: HYGIENE AND TOILET FOR SCHOOL GIRLS (Nigeria)

29 Mar 2019 15:26
#27220
by

kocsy
29th March 2019.
Realizing two years after the non usage of new toilets built out of our petition to Kaduna State Government at Government Girls Secondary School, Doka, we went to engage with the school girls on the dilapidating, non access and usage of the toilet.
Below were the outcomes from the students, why they are poo pooing on ground around the new toilets-
• There is no constant water supply. The borehole water is pumped once in a day and at times once in a week.
• No buckets, no kettles to use at toilet. No soap for washing hands. No drums to store water, no brooms or brush to wash the toilets after used.
• the pump is a distance from the toilet.
• FEAR- the toilet is located in bushy area and they are vulnerable to reptile bites.
• The toilet is locked and difficulties in accessing key to the toilets.
•No one is in charge of the toilet.
•Stagnated water with maggot inside the toilets makes them to poo poo outside.
• fear of infection.
•Wrong choices and laziness to cleanliness by some students.
•That they lack knowledge of hygiene and sanitation.
• That boys from upstairs building by the school toilet peeps at them.
• the opening of the toilet is too difficult to open especially when one is pressed.
OUR OBSERVATION - during the building planning of the toilet, it is clear students were not involved in decision making and we're not carried along.
RESOLUTION- Students agreed to take ownership of the #toilet and keep it clean and safe for all.
www.cyplp.net.ng
The following user(s) like this post:
SusannahClemence
You need to login to reply
Time to create page: 1.218 seconds