Exposure to Animal Feces and Human Health: A Systematic Review and Proposed Research Priorities
4977 views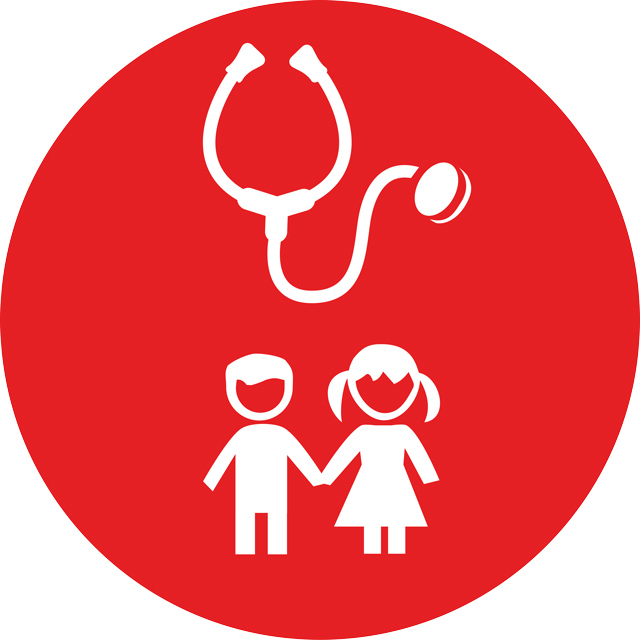 Exposure to Animal Feces and Human Health: A Systematic Review and Proposed Research Priorities
01 Dec 2017 20:24
#23334
by

Elisabeth
I received the following information from Karen Levy from Emory University: *
++++++++++
Exposure to animal feces and its impact on health is a topic so far under-exposed in the WASH sector. I would like to bring to your attention the work we have been doing about this under a grant funded by the Gates Foundation. You can find more information and link to a recent open-access paper here:
www.susana.org/en/resources/projects/details/382
Our most recent paper is entitled:
Exposure to Animal Feces and Human Health: A Systematic Review and Proposed Research Priorities
I also attach a policy brief to this post:
This attachment is hidden for guests.
Please log in or register to see it.
We have summarized our work in the abstract as follows:
Humans can be exposed to pathogens from poorly managed animal feces, particularly in communities where animals live in close proximity to humans. This systematic review of peer-reviewed and gray literature examines the human health impacts of exposure to poorly managed animal feces transmitted via water, sanitation, and hygiene (WASH)-related pathways in low- and middle-income countries, where household livestock, small-scale animal operations, and free-roaming animals are common.

We identify routes of contamination by animal feces, control measures to reduce human exposure, and propose research priorities for further inquiry. Exposure to animal feces has been associated with diarrhea, soil-transmitted helminth infection, trachoma, environmental enteric dysfunction, and growth faltering.

Few studies have evaluated control measures, but interventions include reducing cohabitation with animals, provision of animal feces scoops, controlling animal movement, creating safe child spaces, improving veterinary care, and hygiene promotion. Future research should evaluate: behaviors related to points of contact with animal feces; animal fecal contamination of food; cultural behaviors of animal fecal management; acute and chronic health risks associated with exposure to animal feces; and factors influencing concentrations and shedding rates of pathogens originating from animal feces.
++++++++++
I have already included a mention of this paper and one of the schematics from this open access article in the Wikipedia article on
fecal-oral transmission
:
en.wikipedia.org/wiki/Fecal%E2%80%93oral_route
This should help in disseminating this new information!
Regards,
Elisabeth
* Information about Karen:
Karen Levy, PhD, MPH | Assoc. Professor
Emory University | Rollins School of Public Health | Dept. of Environmental Health
Atlanta, USA
This message has an attachment file.
Please log in or register to see it.
The following user(s) like this post:
fppirco
,
JKMakowka
,
SDickin
You need to login to reply
Re: Exposure to Animal Feces and Human Health: A Systematic Review and Proposed Research Priorities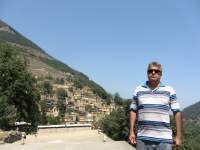 02 Dec 2017 07:28
#23340
by

fppirco
Dear Elisabeth
Thank you for sharing this critical public health and safety issue . exposure with animal feces depend on situations has various consequences such as Contamination, infection and sickness which are very critical health concern in developing countries.
All residents and professionals they work in animal husbandry , agriculture , waste treatment sectors even persons keep animal such as dog ,cat and birds .....etc in home are under diseases risks transition .
Contamination happen when contaminated agent enter to body or contact with body organ for example a eyes and skin digestive ,respiratory systems ,....... but they could not cause any infection or sickness may be temporary minor symptoms without needs any medical care. infection is when contamination enter to body and such as worm or protozoa or fungi which make health problems and such as Toxoplasma cysts which exist cat feces and they are very danger for women and daughters and embryo during pregnancy, laboratory & radiology examinations need for identification and confirmation < echnosis granlosis eggs in dog feces is another infection agent which enter to body and convert to larvae migrate to liver cause cystic echinococcosis, bring serious health problems surely needs to medical care ,laboratory and radio logical confirmation ,long treatment even surgical operation.
Both above issues are very reveal in developing countries particular in rural communities such sheep herd family agriculture professionals and even ordinary residents.
The third issues is opportunistic agents which exist in animal feces as waste or agriculture compost and fertilizer maybe enter and remain in body without any sign but show themselves when immune system become weak due to age increasing or diseases such as fungi & bacteria disease or such as mycom tuberculosis or clostridium tetani (tetanus) due to entering which cause tetanus .
Al of above must consider as serious risk factor and need to put in holistic safety plan.
with best regards
Mohammad Mojtabaei
en.wikipedia.org/wiki/Echinococcus_granulosus
www.cdc.gov/parasites/echinococcosis/gen_info/ce-faqs.html
www.who.int/mediacentre/factsheets/fs377/en/
Toxoplasmosis
en.wikipedia.org/wiki/Toxoplasmosis
en.wikipedia.org/wiki/Clostridium_tetani
Researcher and consultant
You need to login to reply
Re: Exposure to Animal Feces and Human Health: A Systematic Review and Proposed Research Priorities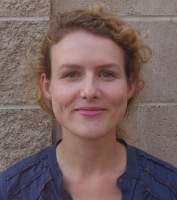 04 Dec 2017 10:33
#23350
by

SDickin
hi Elisabeth/Karen
Thanks for sharing this project addressing an important issue.
Building on this research and other work showing the importance of managing multiple exposure routes, we are conducting some research to integrate risk and resource management within sanitation promotion approaches. To obtain the full range of co-benefits available, interventions need to emphasize both effective risk and resource management, reducing health threats and enhancing productive potential from a range of household wastes. But, no current implementation framework for rural areas supports this kind of integration.
I've attached a brief about the 'clean and green' model we are developing that will use a step-wise approach for managing risks and resources (such as animal excreta in agriculture). At the moment we are preparing to conduct some case studies using participatory assessment of risks and waste flows in rural agricultural communities, and hope to conduct a small pilot in Burkina Faso in the future.
www.sei-international.org/mediamanager/d...ckin-Clean&Green.pdf
Dr. Sarah Dickin,
Research Fellow
Stockholm Environment Institute
Stockholm, Sweden


This email address is being protected from spambots. You need JavaScript enabled to view it.
You need to login to reply
Re: Exposure to Animal Feces and Human Health: A Systematic Review and Proposed Research Priorities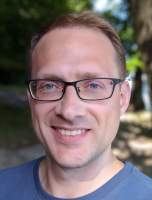 05 Dec 2017 06:51
#23357
by

JKMakowka
Interesting related study:
journals.plos.org/plosone/article?id=10....journal.pone.0188809
Conclusion: Nomadic and pastoral communities are at risk of infection with a variety of zoonotic enteric parasites due to their living environment, cultural and dietary traditions, and close relationship to animals. Global health efforts aimed at reducing the transmission of these animal-to-human pathogens must incorporate a One Health approach to support water, sanitation, and hygiene development, provide education on safe food handling and preparation, and improve the health of domestic animals associated with these groups, particularly dogs.
You need to login to reply
Time to create page: 0.807 seconds
DONATE HERE