Thematic Discussion 8: Working with Community Leaders to Change WASH Behaviors (14-22 April)
35.6k views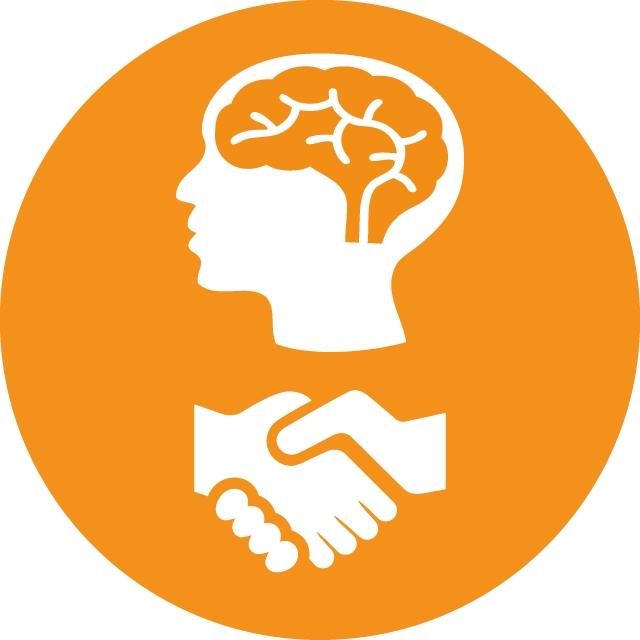 Re: Thematic Discussion: Working with Community Leaders to Change WASH Behaviors

20 Apr 2016 23:17
#17778
by

dwipayanti
Hi,

I agree with Pak Dorman, also we perhaps should not focus only on the 'recognized' leader such as community leader or religious leader. Understanding the community ties (networks) and whom they ask for advice sometimes not always some one that they call leader. Women and men might also have different people that they trust/count for advice. For example in a small communities in Bali Indonesia, traditional healer is some times not an 'assigned' religious leader, but people come to him/her for advice of many type of problems. They might be very potential to be involved in planning strategies for behavior change.

best,
Yanti
The following user(s) like this post:
Carol McCreary
,
cecile
You need to login to reply
Re: Thematic Discussion: Working with Community Leaders to Change WASH Behaviors
21 Apr 2016 08:19
#17780
by

donaldkasongi
Leadership is critical is transformation processes like sanitation improvement.In the developing world,people in rural, peri-urban and urban form "communities".Within communities, they identify leadership in various dimensions-formal government leaders, traditional leaders ,religious leaders and (informal)influential people.There are always overlaps across these categories, but the natural leaders can emerge from any of the above.It is important to identify these categories and understand their roles and synergies in influencing community perspectives and behaviour. They are natural partners! Understanding their position provides us with a foundation to build on when rolling out interventions.
The following user(s) like this post:
cecile
You need to login to reply
Re: Thematic Discussion: Working with Community Leaders to Change WASH Behaviors (14-22 April)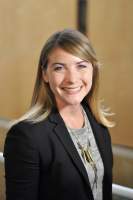 22 Apr 2016 20:48
#17789
by

WASHanna
Hi All,
My organization (the Global Public-Private Partnership for Handwashing) doesn't implement any projects currently, but we do provide tools for those who do.
With handwashing behavior change we know that social norms are very important, and community leaders can be influential in changing behavior and setting a norm. As such, in our Global Handwashing Day planner's guide, (
globalhandwashing.org/resources/ghd-planners-guide/
) we include information on how to leverage the influence of community leaders. Many celebrations do include government ministers or other leaders demonstrating good handwashing practice, but certainly this involvement can and should go beyond just Global Handwashing Day. I also know of an organization that used SMS messages from religious leaders promoting handwashing during the Ebola crisis. I'm sure there are other instances of this as well.
I am curious how projects have used these influencers to promote handwashing behavior change. Has anyone been successful in doing so?
Hanna Woodburn
Acting Secretariat Director
Global Public-Private Partnership for Handwashing


This email address is being protected from spambots. You need JavaScript enabled to view it.


@WASH_Hanna
You need to login to reply
Re: Thematic Discussion: Working with Community Leaders to Change WASH Behaviors
25 Apr 2016 13:22
#17802
by

antakarutimana
Hi all

The discussion is very rich. My experience in working with Community leaders to change WASH behaviors is that where community leaders are convinced and involved, the results are the best. However, to get community leaders working with us, we need dedicated WASH professionals who can speak appropriate language and show appropriate behavior to convince and capture the attention of leaders, have a plan and an approach with specific activities, roles with a close monitoring and sharing of facts. In short WASH professionals have a big task in this.

Amans Ntakarutimana
WASH Specialist
Rwanda
You need to login to reply
Re: Thematic Discussion: Working with Community Leaders to Change WASH Behaviors (14-22 April)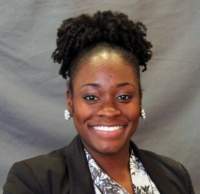 27 Apr 2016 16:38
#17840
by

ErinR4D
Thank you to everyone that has participated in this discussion. You all have provided wonderful insights based on your experiences with using natural leaders in CLTS.
Many of you have agreed that using natural leaders in CLTS has been beneficial due to the following factors:
There are less restraints on the time period of their community influence. Natural leaders are not appointed and thus do not have restricted time periods in which they are designated leaders.
Their passion to achieve an ODF community is natural, and they are not influenced by external factors. This is in contrast to the often passive attempts by local governments to implement WASH initiatives to meet targets.
There are not limits on the number of natural leaders that can exist in a community. There can be several informal influential leaders that work together as natural partners.
There were also examples of success utilizing local governments in sanitation initiatives.
In an example from Cambodia, local commune councilors were instrumental in connecting businesses selling sanitation products with communities. In this example, recognition was the most important value.
It was also mentioned that appointed leaders can be used to monitor and give credibility to natural leaders.
Still a couple of questions remain:


If natural leaders are so beneficial in the implementation of CLTS, why aren't they being utilized in other WASH behavior-change activities?
Darren Saywell mentioned that Health Extension Workers (HEWs) were most useful in implementing CLTS. Why might that be? Are there traits that HEWs have that should be considered when looking for a natural leader to implement CLTS?
How can we leverage natural leaders in rural settings?
Please consider these questions as you all continue to do great work in WASH.
I look forward to the next thematic discussion!
There will also be a webinar about
Opportunities and challenges of achieving WASH behaviour change
tomorrow, April 28th 2016 at 7:00 EDT (New York time). For information, please see the link below.
forum.susana.org/forum/categories/146-we...00-edt-new-york-time
Best,
Erin
Erin Swearing
Program Associate
Results for Development Institute
1111 19th Street, N.W, Suite 700
Washington, DC 20036 USA
Office: +1-202-792-4817
Fax: +1-202-470-5712


This email address is being protected from spambots. You need JavaScript enabled to view it.


www.r4d.org
Skype: Erin.Swearing
You need to login to reply
Re: Thematic Discussion: Working with Community Leaders to Change WASH Behaviors (14-22 April)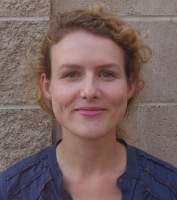 02 May 2016 07:17
#17878
by

SDickin
Dear all,

Thanks to those who were able to participate in the webinar on WASH behaviour change. For those who weren't available, the recording from this webinar from 28 April 2016 is now available here:



After Erin's presentation on working with community leaders we had a discussion about natural leaders and a number of questions were submitted in the chat window. These questions are copied below, for anyone who would like to provide their input or experiences:

Lemlem Zeleke: most communities that i worked with are highly dependent on incentives and if they are not paid, they are not committed to work. The problem is after the project is ended, there is no sustainability. their attention will be diverted to other things

Qamar Iqbal: I second the concern raised by Lemlem; because in the humanitarian (flood hit areas) this is a genuine problem

Ada Oko-Williams: WaterAid's experience from the Sustaibale Total Sanitation Progject in Nigeria is exploring the 4th option on your last slide which is looking to explore more the opportunities of working with more stable leaders with responsibilities and connections with the communites instead of the' typcal'NL that emerge from triggering process.

Qamar Iqbal: That is very true and practical thing Ada

Qamar Iqbal: Because at the time of triggering; sometimes, NL came out to work but those are very ambitious in the stat and later on they revent and thier interest level downs that creats a problem during the rest of mobilization and follow up phase

Kris M.: How do you deal with "competing" religious leaders? From different church denominations for example?

Hanna Woodburn: How do you manage competing priorities/limited capacity (time) of natural leaders?

Lemlem Zeleke: What approach do you recommend for pastoralist communities?

Tugrul Yegenaga: How do you increase sustainability of most busy spaces at schools with 1000 students and 200 average lecturers I am mostly interetsed in hygiene maintenance

Qamar Iqbal: Referring to the Q.4; its very tricky to engage the religious centers in the mobilization/ behaviour change because in scenario of Pakistan; its rather challenging

Qamar Iqbal: Because when you engage anyone with one school of thought then other will not be able to participate and respond accordingly while all religious centers from different school of thought can not be sit together

Qamar Iqbal: But if the body at the district level is engaged effectively then desired results of enagaging the religious centers/ leaders can be achieved in a better way

Qamar Iqbal: Referring to Q.2: HEWs working already in the communities where CLTS project initiated; then they can be better engaged in the other interventions of WASH; further engaging the local parliamentarins in the program/ projects is also seen as very productive method for changing the behaviours of communities because those local government elected representatives are from the communities and they have the folk knowledge to respond to the needs of communities

Qamar Iqbal: Futher to this local elected representatives also perform the role of bridge between local government and communities to address the basic issues of water, sanitation and hygiene

Tugrul Yegenaga: In our School projects we also had Creating Awareness pluss Behavioural Changes such as hand washing , which methods are recommended for efficient teaching

Best regards,
Sarah
Dr. Sarah Dickin,
Research Fellow
Stockholm Environment Institute
Stockholm, Sweden


This email address is being protected from spambots. You need JavaScript enabled to view it.
The following user(s) like this post:
cecile
You need to login to reply
Re: Thematic Discussion: Working with Community Leaders to Change WASH Behaviors (14-22 April)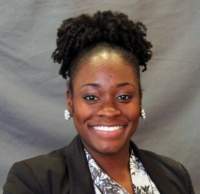 03 May 2016 15:59
#17904
by

ErinR4D
For those that were not able to join in the webinar, I have attached the PowerPoint slides used.

Best,
Erin
Erin Swearing
Program Associate
Results for Development Institute
1111 19th Street, N.W, Suite 700
Washington, DC 20036 USA
Office: +1-202-792-4817
Fax: +1-202-470-5712


This email address is being protected from spambots. You need JavaScript enabled to view it.


www.r4d.org
Skype: Erin.Swearing
This message has an attachment file.
Please log in or register to see it.
You need to login to reply
Re: Thematic Discussion: Working with Community Leaders to Change WASH Behaviors (14-22 April)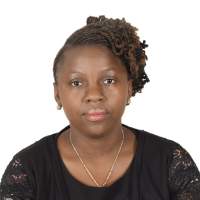 09 May 2016 14:38
#17950
by

Nguavese
Using religious leaders in such instances in very important. I work as a Program Officer with Women Environmental Programme for Water and Sanitation in Nigeria. Breaking the religious barrier is key for effective behavior change in Nigeria because religious leaders have a serious influence on the people.
You need to login to reply
Time to create page: 0.246 seconds
DONATE HERE