Thematic Discussion "WASH & Nutrition" (Part 3): Progressing the agenda - What do we want to achieve?
5181 views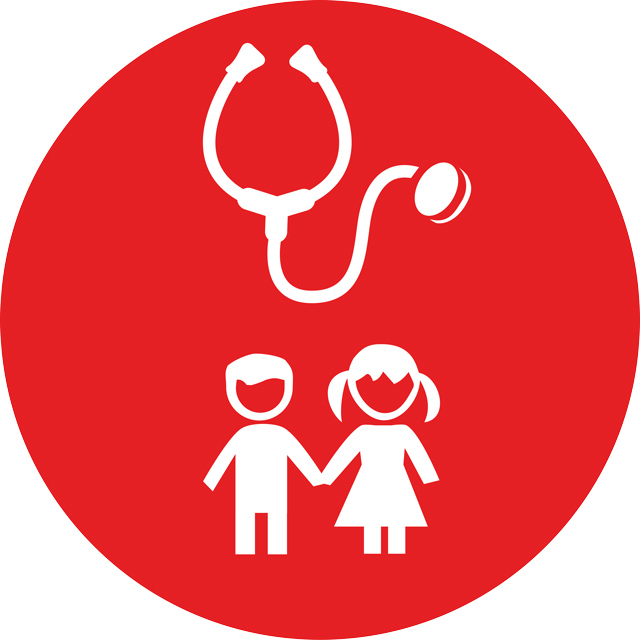 Re: Thematic Discussion "WASH & Nutrition" (Part 3): Progressing the agenda - What do we want to achieve?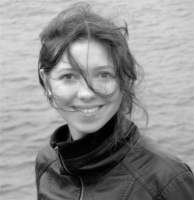 23 Jun 2016 20:30
#18319
by

Jona
Dear all,
Please find here a brief summary of Part 3 of the Thematic Discussion:
Advocating for Integration
Advocating for integration comprises various components, including collaborating in new partnerships; influencing at local, national and global level; taking advantage of "moments" (e.g. Rio Growth Summit, Stockholm WWW), and improving the ability to holding decision-makers to account.
Thoughts:
Twice the number of stakeholders to be addressed? - What are other special challenges in advocating for strengthening a nexus?
SDGs
For sustainable solutions, integration is the buzzword and the key. The Sustainable Development Goals (SDGs) can serve as the overarching umbrella. SDG 2: Zero Hunger. SDG 3: Good Health and Well-Being. SDG 6: Clean Water and Sanitation.
Thoughts:
What other overlaps exist and how can potential synergies unfold effectively?
Specific Targeting
Advocacy for the public:
Highlighting risks of food contamination nutrition-borne diseases (food hygiene, food storage); incorporating WASH components in nutrition education programmes at community level.
Advocacy for policy-makers:
Emphasising the medium- and long-term economic impact of ignoring the synergy of WASH and nutrition by quantifying economic losses.
Advocacy Tools
- Collaboration with nutrition campaigns
- Build on economic impact as one convincing strategy
- Institutionalize the dialog and partner with other organisations on various scales e.g. national scale Coalition Eau (France), German WASH Network (Germany) …
- Create awareness among organisations to achieve better outcomes with little effort when thinking beyond one's own sector
Thoughts:
Are policy-makers more likely to be convinced by positive success-stories?
Incentives for a Two-Way Integration
WASH into Nutrition:
The multiple pathways through which WASH directly and indirectly impact on nutrition has provided a clear rationale for embedding WASH components into nutrition policies and plans.
Nutrition into WASH:
WASH programmes are not nutrition-sensitive by nature unless designed in such a way to incorporate specific nutrition goals and actions. Integrating nutrition and WASH can offer unique opportunities to drive progress on WASH goals, while leveraging investments across the two sectors to maximise impact and improve cost-effectiveness.
Gaps and Obstacles
There are knowledge and communication gaps between technical experts and decision-makers; deficiencies exist in well documented integrated projects; there is a need for mechanisms to hold governments to account; activities at the interface need improved coordination and a system that facilitates funding for integrated proposals.
Thoughts:
Why should WASH & Nutrition be considered with a higher priority than other (integrated) issues (e.g. climate change)?
Latest Progress
- Following to the Bonn WASH Nutrition Forum 2015, the two global partnerships Scaling Up Nutrition (SUN) Movement and Sanitation and Water for All (SWA) Partnership have developed a working relationship to reflect and support the trend of integration and attest to the growing body of evidence for WASH-Nutrition linkages.
- SUN Movement increasingly highlights WASH investments in nutrition plans.
- ACF is producing an operational manual on WASH & Nutrition integration, which is going to be published this summer.
- WaterAid currently analyses nutrition sector plans to identify if and how WASH is included.
- An increasing number of events comprise a session focusing in the interface. This year in the Stockholm World Water Week 2016, there will be two (Scaling Up Sustainable Body Growth [url=http://]http://programme.worldwaterweek.org/event/5789[/url] / Water-Nutrition Linkages [url=http://]http://programme.worldwaterweek.org/event/6122[/url]).
- The Global Nutrition Report 2016 for the first time dedicates one chapter to underlying drivers with a special focus on WASH: [url=http://]http://ebrary.ifpri.org/utils/getfile/collection/p15738coll2/id/130354/filename/130565.pdf[/url]
Business Development Manager
LAVESE - aquanesa solution
You need to login to reply
Thematic Discussion "WASH & Nutrition" (Part 3): Progressing the agenda - What do we want to achieve?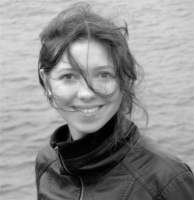 07 Apr 2016 07:07
#17651
by

Jona
Dear all,

Today, Part III of the Thematic Discussion is going to start, led by Dan Jones and Megan Wilson-Jones.
Progressing the agenda
– What do we want to achieve?
Advocating for integration (Dan Jones, WaterAid)
The complexity of policy making (Megan Wilson-Jones, WaterAid)
Dan Jones
is Advocacy Coordinator at WaterAid, focusing on our 'Healthy Start' global advocacy priority to improve child health by integrating water, sanitation and hygiene into national and international health and nutrition policies and action plans. Prior to WaterAid he was Head of Campaigns at international grassroots advocacy charity RESULTS UK, and before that he was based in Kenya with a small disability-focused organisation. He has previously worked for national UK charities and several UK government departments, and has a Master's Degree in International Relations.
Megan Wilson-Jones
is the Policy Analyst for Health and Hygiene at WaterAid, and within this role leads on nutrition policy. She has a background in global health policy and has worked in various policy and research roles across different settings including NGO, academic and UN institutions. Megan is interested in the intersect between different sectors and the role of each in advancing the health and wellbeing of people around the world. In particular, she is excited by the opportunities presented by better linking of WASH and nutrition to maximise impact across the two sectors.
Dan and Megan will start to discuss ideas for the future and changing priorities for achieving better outcomes. Much looking forward to learn more about advocating for integration and policy making!
*Please note the one-day delay in the discussion
Business Development Manager
LAVESE - aquanesa solution
You need to login to reply
Time to create page: 0.183 seconds