WASH'Nut integration in emergency?
4612 views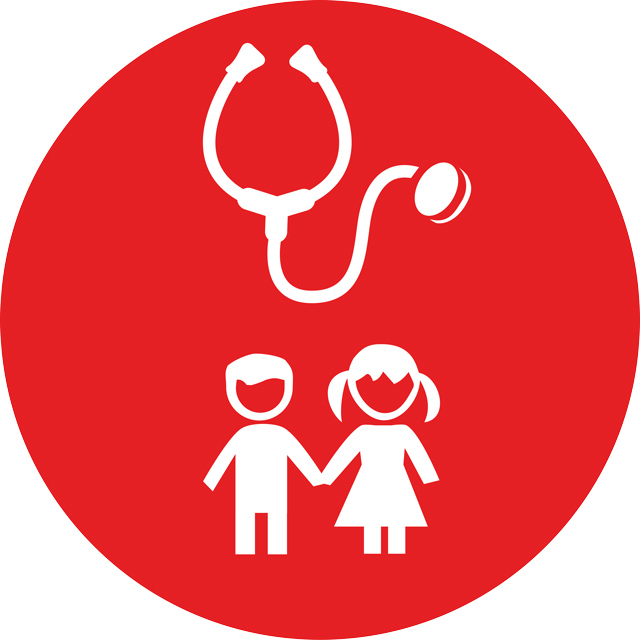 Re: Reply: WASH'Nut integration in emergency?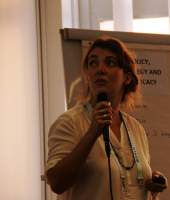 14 Apr 2016 09:23
#17703
by

ClaireGaillardou
Dear SYVGA Team,

Thank you for sharing this exemple but I just would to highlight the value in emergenci to target as much as possible the couple "mother/caretacker-malnourished child" in order to have a real impact on malnutrition prevention & treatment (in association with nutrition and health facilities) in emergencies. This targeting coud be ensured with the help of comunity worker and/or health workers.
Also, I will recommend to add systematicaly a short brief (A4 form) to the hygiene and water treatment kit, with a lot of illustration in order to explain how to treat water and to give short messages on care practices: by exemple how and when to wash your hands and the hands of the baby.
Please find some exemple from Tchad attached to this post.
New exemples are welcomes!

Jovana,

Could you share with us exemples of WASH In Nut activitie in emergency (by exemple in Afghanistan?)?
This message has attachments files.
Please log in or register to see it.
You need to login to reply
Re: Reply: WASH'Nut integration in emergency?
10 Apr 2016 16:09
#17673
by

PC2
Dear SUSANA
as Somalia youth Voluntary Group Association with funded IOM wash cluster we have been implementing Wash and sanitation activities in Buulo eley in Mogadishu as we have shared attached report and during our assessments we meet alots of challenges for in need of wash and Nutrition integration and SYVGA is plan of start of IYCF and Nutrition hygiene mobilizations with in the village looking your collaboration and funding.
Best Regard
SYVGA TEAM
This message has an attachment file.
Please log in or register to see it.
You need to login to reply
Re: WASH'Nut integration in emergency?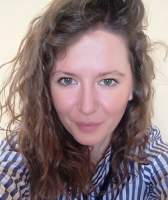 08 Apr 2016 16:04
#17666
by

JovanaD
In emergencies, the risks to feeding and caring practices for infants, young children and their mothers/caretakers are high, alongside increased vulnerability to diarrhea and other diseases due to situations of poor sanitation, reduced access to food and deterioration in living conditions. For this reason, protecting and promoting safe and appropriate infant and young child feeding practices in emergencies is essential for both the prevention and treatment of malnutrition.

Here is important to mention that infant and young child feeding (IYCF) in emergencies is not just a matter for nutritionists: all emergency actors and sectors need to consider how their actions affect the survival needs of infants and young children. Managing IYCF in emergencies involves paying attention to IYCF right at the onset of an emergency (in needs assessment, policy and coordination, in the first responses), considering the specific needs of infants, young children, lactating mothers and caretakers across all sectors and enabling access to basic services (shelter, security, food assistance, WASH, health).

Looking at the WASH sectors specifically, there are several options for making WASH emergency programming more IYCF sensitive:
• By ensuring the access to sufficient safe water, sanitation and adequate hygiene conditions for mothers and caregivers;
• By conducting education sessions on appropriate hygiene practices for preparation of foods and infant milk;
• By providing clean water and sanitation services in health and nutrition centers.

Is there any example of good practice in this regard that you could share? Thanks in advance!
Jovana DODOS

WASH & Public health consultant
WASH & Nutrition specialist
Expertise & Advocacy Direction
ACTION CONTRE LA FAIM | ACF-France
www.actioncontrelafaim.org

Vice-president and co-founder
European Environment and Health Youth Coalition
www.eehyc.org



This email address is being protected from spambots. You need JavaScript enabled to view it.




This email address is being protected from spambots. You need JavaScript enabled to view it.


Skype: joja.cosmopolitan
The following user(s) like this post:
ClaireGaillardou
,
Jona
You need to login to reply
WASH'Nut integration in emergency?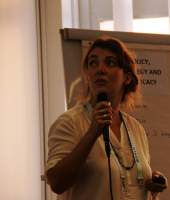 06 Apr 2016 10:25
#17635
by

ClaireGaillardou
WASH & Nutrition, Nutrition & WASH, and how integration can happen in emergency response times?
Theresa highlighted advancements in the field of integrating nutrition and WASH projects in development context, particularly regarding scientifics evidences, integrated tools and global momentum on the interest of linking the two sectors to a greater impact on malnutrition, but the integration is it compatible, and can it resist to the emergency response plans?
To recall, the regional strategy WASH In Nut (WIN) for West and Central Africa was developed by the WASH Cluster actors after the Sahelian drought of 2011
This attachment is hidden for guests.
Please log in or register to see it.
, in order to respond to the food and nutrition crisis 2012 by a minimum package of WASH activities. A response to target nutritional crisis, where it is clear that the aim is to support the treatment of undernutrition (with a part of prevention tasks, which increase more and more when the project go toward development) by four strategic objectives:
-Ensure good geographic integration of WASH projects by targeting them on areas where there is a high prevalence of global acute malnutrition (GAM) and, particularly, where there are high rates of severe acute malnutrition (SAM);
-Prioritize the "mother/caretaker - malnourished child" couple both at the nutritional centre and at home in order to break the "diarrhoea/nematodes/enteropathy -malnutrition" vicious circle and associated diseases;
-Reinforce the notion of "minimum WASH package" in order to support the "mother/ caretaker -malnourished child" couple across all WASH components and ensure they have access to the basic necessities;
-Aim for behaviour change within the households of "mother/caretaker - malnourished child" couples; working only on access to drinking water and sanitation technology without changing hygiene behaviour generally has little impact on health little, if at all.
this strategy is now more and more enlarger to development and prevention but in emergency response, do we have the capabilities to integrate this 4 objectives to our actions?
YES WE DO!
ACF is working in emergency response in several countries by improving WASH facilities in health center and improve WASH at household level during the outpatient treatment of undernutrition.
But emergency response is often synonymous with short terms funding which not allow to build "hard" health infrastructures and sustain the dyad mother/malnourished child with more than an hygien and water treatment kit.
It also not always allows to even target the dyad mother/malnourished child (especially for projects which do not includ support to the health system).
It is finally also a difficult time to implement real behavior change strategy (or not?).
How can we implement WASH & Nut in emergency? Is there a need for WASH-nutrition minimum standards?
I would open sharing experience with you to know your successes / failures / challenges, WASH & Nut emergency responses, be part of it!
Thank you in advance,
Claire
This message has an attachment file.
Please log in or register to see it.
The following user(s) like this post:
JovanaD
,
Jona
You need to login to reply
Time to create page: 0.200 seconds
DONATE HERE