Toilet Parliament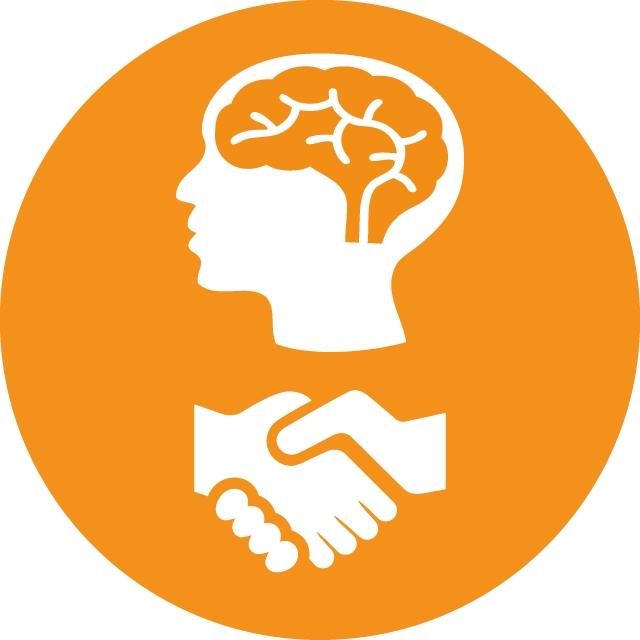 Toilet Parliament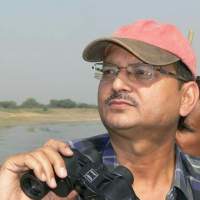 20 Oct 2017 15:43
#23005
by

PrabhatMisra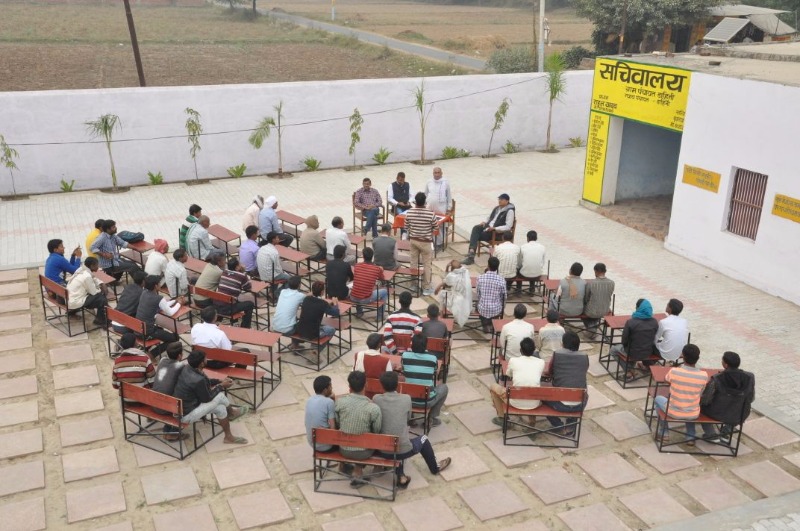 India is home to the world's largest population of people who defecate in the open. According to UNICEF, in India more than half of the population defecate in open which is 59% of the 1.1 billion people in the world who practise open defecation.
We are living in the 21st Century, the Century Of Climate Change. With the rise of mean global temperature, the population of disease causing vectors will also increase. These vectors, like mosquitoes & flies, are carriers of diseases like diarrhoea, dysentery, cholera, Chikungunya, Dengue etc. Open defecation is making the situation worst and helping to spread these diseases. Every year 188,000 children or more than 500 children die because of open defecation.
India is trying best to make Swachh Bharat or Clean India. In this regard,
District Administration of Firozabad formed a new model named 'Toilet Parliament' to encourage villagers for cleanliness, to use toilets and stop the practice of open defecation
. This model is the idea of Mr Prabhat Misra, Assistant Director, National Savings, Firozabad.
This is a new kind of democracy, that is, 'Sanitation Democracy'. After the recommendation of Chief Development Officer Mr Ashok Kumar and approval of District Magistrate Mrs Neha Sharma, model has been implemented in Firozabad district. District Panchayat Raj Officer Mr Girish Chandra will be the Nodal Officer of 'Toilet Parliament' activities.
The first 'Toilet Parliament' has been formed in Mohammadpur Nadayi village of Firozabad district of Uttar Pradesh province of India on experimental basis.
Parliament is comprises of villagers who have personal or government toilets, village head, village secretary, school headmasters, sanitary workers, Asha, Anganwadi, Auxiliary Nurse Midwife (ANM) and retired government employees.
Members of 'Toilet Parliament' will work collectively and voluntarily to encourage villagers for construction and use of toilets.
Members will act as 'Cleanliness or Sanitation Ambassador' and promote cleanliness. Every week, Members will organise 'cleanliness drive' to clean the village.
Members will cooperate ANM, Anganwadi, Asha and government officials to cope with malnourishment and to help pregnant women for good health.
For 'Clean and Healthy Society', members will help in 'social and behaviour change'.
Female members will encourage the use of 'sanitary napkins' by young girls and women.
'Toilet Parliament' will help 'Swachh Bharat Mission' and District Administration to make 'Open Defecation Free' District.
It is a revolutionary sanitation step and is based on Awareness, Education and Campaign (ACE). A twitter account, @ToiletSansad, has been created to provide latest informations about the activities and achievements of 'Toilet Parliament'.
Globally, this model will be helpful for making a 'Clean Society'.
Thanks
Prabhat Misra
Assistant Director, National Savings, District- Firozabad, Province- Uttar Pradesh Country- India
---
Prabhat Misra
Assistant Director, National Savings, Firozabad, U.P., India
Founder of Red Tape Movement
The following user(s) like this post:
Carol McCreary
,
veevee
You need to login to reply
Time to create page: 1.119 seconds