Arborloo in a rural zone in the US - environmental pollution possible?
4081 views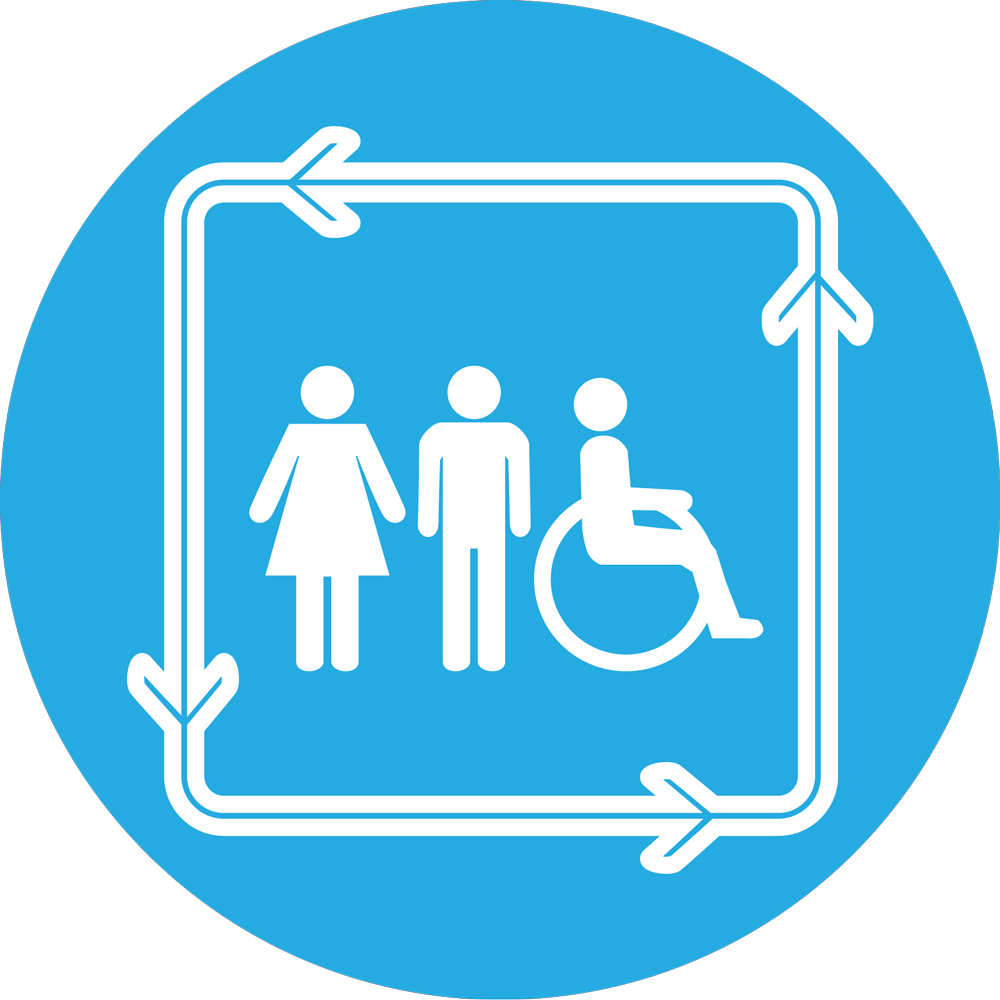 Re: Arborloo in a rural zone in the US - environmental pollution possible?
04 Mar 2014 14:15
#7621
by

omomma
Sorry, forgot the most important part about our arborloo: cost. $100 initial purchase, maybe $50 more in lumber to build the platform. Don't know the weight, but two 72 year-olds do all the digging and moving. And we're not in any especially great athletic form either; think the two old people depicted in a recent movie "Nebraska". That's us.
You need to login to reply
Re: Arborloo in a rural zone in the US - environmental pollution possible?
04 Mar 2014 14:12
#7620
by

omomma
Of course, this is the response we hoped! The pics of the Ecuador Arborloo are nearly identical to ours, in general conformation; tiny, shed roof, etc. However, ours was purchased from a country guy who made them as front yard decorations. Yep. A joke. So. There are inch spaces between each of the boards in the walls so it's very well ventilated, no stack. The pit is about a meter deep, around 3 ft. because there is basically no soil in the Ozarks.

We were going to put screening in the interior to deter houseflies and other flying critters, but the h-flies never showed up, and other fliers are basically pollinators, so who cares.

It's all tarted up inside to ease anxiety for non-regular users--white paint, an original oil painting of a leaf-cutter made by a friend, bright green, very pretty, little basket with hand sanitizer and bio-wipes in addition to regular tp kept in a metal can [can't leave paper uncovered because mice find it immediately. Little rag rug on the floor, hand-thrown pot for the soil/leaf crumble mix that gets thrown in after each use--"sprinkle for a tinkle, scoop for a poop". It's quite nice. Most people leave the door open when using because we're in an isolated area, and the view is so lovely for seated moments with unmediated nature.

There is a hand-washing stand inside the shed where we sleep and everyone is REQUIRED to stop there first thing after the 'loo. It's the law.

And, we have an entirely different take on human waste. It's overhandled. Been reading up on humanure. That guy is a genius.

But we understand this only works because we have the gift of acres in a rural area. I have no idea how to overcome the extreme notions about human waste built in to western culture.
You need to login to reply
Re: Arborloo in a rural zone in the US - environmental pollution possible?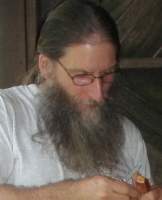 04 Mar 2014 11:33
#7616
by

canaday
Dear Omomma,
Your ArborLoo out in the woods is an almost perfect solution, one that it would be great for everyone in the world to copy EXCEPT that people are often too densely populated, many places flood or have high water tables, and many people are so distanced from nature that they could not imagine scooping and throwing the dirt.
So don't worry about pollution or any other problem from your ArborLoo. You did not say how deep your water table is, but being Karst it is likely very deep, so any contamination would have to travel a long way through the soil before getting to the groundwater or the river and there is no flush water pushing it in that direction. Any potential nasties get jailed up until nature can cut them down to size.
Please post photos of your ArborLoo. How much did it cost to make? How heavy is it and how many people does it take to move it? Does it let sunlight in somehow, so it is not dark and dingy inside?
You may find interesting this model of ArborLoo that we did with Peace Corps volunteers here in Ecuador, partly with recycled materials:
inodoroseco.blogspot.com/2012/08/scroll-...nglish-en-abril.html
One thing you may want to add, especially when there are more users, is a Portable Ecological Urinal made from two plastic bottles, which would allow some percentage of the urine to be collected separately, diluted with water, and spread on the ground in your garden or reforestation area:
inodoroseco.blogspot.com/2013/05/urinarios-ecologicos.html
This way, there would be even less water pushing fecal contamination forward and the nutrients get recycled more effectively, plus this urinal can be next to your bed and save you many trips to the ArborLoo.
So, instead of worrying about problems that do not exist, how about applying your skills as a museum educator and spreading the word in the local and national press, garden clubs and whoever will listen. Help some unemployed carpenter to start building these and selling them as a business, with the advantage that they can be put in a pick-up truck and driven home. This is especially important since you are in the United States, which is one of the most backward countries in the world in terms of understanding, respecting and living in harmony with nature (with great exceptions, including you).
Plant the most demanding trees where your ArborLoo has been --the ones with the most delicious fruits-- and when people ask you why they are doing so well, you will have an answer ready for them.
If you want to find some fecal contamination problems, don't look at your ArborLoo, look at all your neighbors' flush toilets:
www.chekhovskalashnikov.com/water-sanitation/
Best wishes,
Chris Canaday
Conservation Biologist and EcoSan Promoter
Omaere Ethnobotanical Park
Puyo, Pastaza, Ecuador, South America
inodoroseco.blogspot.com
You need to login to reply
Re: Arborloo in a rural zone in the US - environmental pollution possible?
02 Mar 2014 17:24
#7576
by

omomma
So, moderator wishes for me to introduce myself. Married, retired museum educator, suburban Midwest [U.S.] resident, amateur naturalist, mother/grandmother, fortunate to have little house in the woods/no electricity/no running water/arborloo. Wondering if arborloo may be more damaging than we wish.
You need to login to reply
Arborloo in a rural zone in the US - environmental pollution possible?
02 Mar 2014 16:48
#7575
by

omomma
Hmm. This forum may be too high tech for the info I'm looking for. We are "experimenting" with an arborloo in a rural area, temperate zone, U.S. Are now on loo 2, the first one having been successfully used over a period of two years in what is basically a fishing camp. So, mostly weekend use, never more than 6 users during any given weekend.

It's really just an elaborate version of a cat hole, the backpacker's outdoor necessity--dig hole, use, throw dirt over, close up. For arborloo, the closing up came after two years. There were two big surprises using it: no flies and no odor. It always smells like a freshly turned garden plot. It has a shed roof to reduce roof runoff to one area. Soil taken from the pit was bagged and stashed around the edges of the 'loo platform to reduce mammal invasion and rain water.

Anyway. What we don't know might hurt us, right? So…the underlying geology is karst; arborloo is in a forested area, maybe 300 ft. above a river, about 1/4 mile away. Are we introducing trouble in to the soils above the river? The 'loo isn't in a drainage area, is on top of a little knoll where water travels through a 30 acre field before it reaches the river on one side, and through a wooded hillside on the other.

Any information would be useful. Thanks.
You need to login to reply
Time to create page: 0.236 seconds
DONATE HERE