Eco-san in Ethiopia (other than Arba Minch) - and arborloos
14.5k views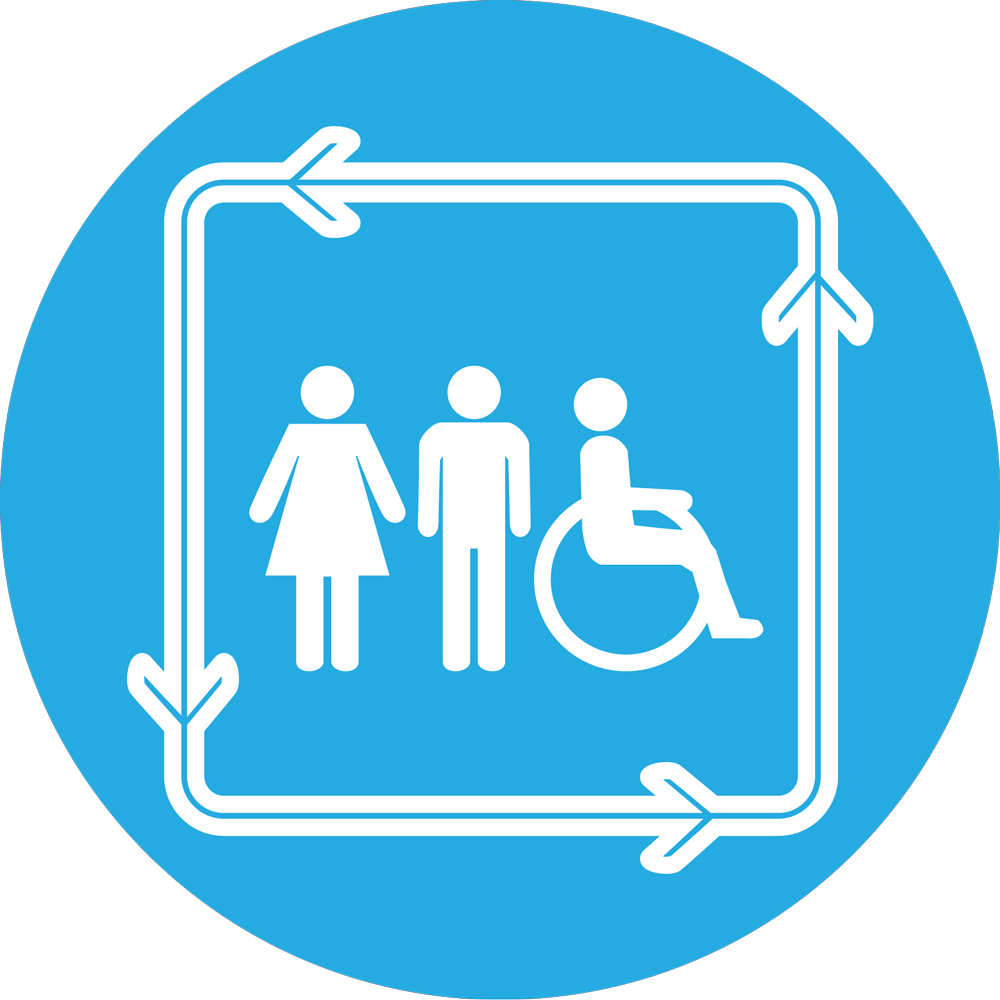 Eco-san in Ethiopia (other than Arba Minch) - and arborloos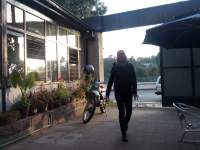 04 Mar 2013 11:32
#3713
by

elinebakker
Greetings;

I am on assignment in Ethiopia to document examples of greywater and wastewater reuse e.g. ecosan at either household or community level (for possible upscaling in the future). These could be NGO based water projects with a reuse aspect. There are numerous well-documented pilot projects coming out of Arba Minch, and I am looking for examples beyond this.

Would you have any recommendations for people/organisations to get in touch with or places/projects to visit?

Thank you!
Eline
You need to login to reply
Re: Eco-san in Ethiopia (- Arba Minch)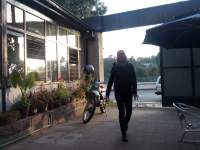 06 Mar 2013 10:00
#3772
by

elinebakker
Greetings,
I am on short assignment for the International Water and Sanitation Center's (IRC)Ethiopia programme (
www.irc.nl
). IRC is looking at a number of case studies on multiple-use of water services, which essentially focuses on poverty reduction through access to water for both domestic and productive activities at different levels of scale (
www.musgroup.net
). As such, IRC is documenting cases of how MUS relates to livestock, traditional wells, community managed water sources, etc. in Ethiopia.
This particular assignment is unique (within the scope of the research) in that is exploring the productive reuse of grey and wastewater. One may argue that the reuse of grey or wastewater is productive by definition, but we are looking for additional practicalities and ecosan flagships this.
Essentially IRC is scoping EXISTING or completed country specific reuse projects/pilots for possible up-scaling in the future (in line with the MUS programme).
As for myself, I am a sanitation and hygiene expert based in Addis Ababa, Ethiopia. With a degree from Wageningen University, I approach sanitation from a closing the loop perspective. So I am very familiar with ecosan technologies and approaches, but their application in Ethiopia is what I am currently exploring.
Hope this is a sufficient description of the organisation, the research and the researcher. Again, any recommendations for pilots/projects/people in Ethiopia are very welcome.
Thank you,
Eline
You need to login to reply
Re: Eco-san in Ethiopia (- Arba Minch)
06 Mar 2013 10:13
#3775
by

Elisabeth
Dear Cecile, thanks for pointing this out, I am curious to see the response by Janos (and I will move it to a different thread because it doesn't belong to this specific Ethiopia discussion).
Dear Eline, thanks for the clarification.
Have you already looked at the 6 SuSanA case studies form Ethiopia (which came out of the ROSA project in Arba Minch, except for one in Adama)?
See here:
susana.org/lang-en/case-studies?showby=y...3&vbl_0=0&country=68
Particularly the greywater tower idea could be of relevance for you? There is also the follow-on project from ROSA, called CLARA, taking place in Arba Minch. Sounds like a pretty important town for ecosan in Ethiopia... (check out the CLARA website:
clara.boku.ac.at/
)
Please let us know how things are progressing and post a link to the results in the end here on the forum?
Regards,
Elisabeth
You need to login to reply
Re: Eco-san in Ethiopia (- Arba Minch)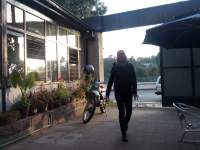 06 Mar 2013 10:16
#3776
by

elinebakker
Dear Elisabeth,

Thank you for your response. Yes, maybe I should have clarified again, but as the efforts in Arba Minch is VERY well documented, we are interested in all those projects and pilots that have had less visibility. (Hence the subject of this topic is "Ecosan in Ethiopia (minus Arba Minch)") ;p

Thanks.
You need to login to reply
Re: Eco-san in Ethiopia (other than Arba Minch)
06 Mar 2013 10:51
#3777
by

Elisabeth
Oh, sorry, I overlooked that (I have changed the topic of the thread now to make it clearer).
How about the Adama case study, is that interesting for you (or not because it is only UDDTs?).

I am wondering what makes Arba Minch so special in Ethiopia, is it maybe like Durban in South Africa, i.e. quite innovative compared to other towns in the country? Or is the university particularly good there?

Elisabeth
You need to login to reply
Re: Eco-san in Ethiopia (other than Arba Minch)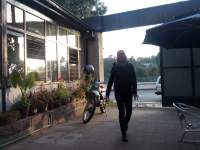 06 Mar 2013 13:56
#3781
by

elinebakker
Greetings Elisabeth,

From what I understand about the ROSA project is that it was an EU-funded project focusing on resource oriented sanitation concepts for peri-urban areas in Africa; selected pilot sites included Arba Minch, Nakuru (Kenya), Arusha (Tanzania) and Kitgum (Uganda), led by the Institute of Sanitary Engineering and Water Pollution Control, BOKU - University of Natural Resources and Applied Life Sciences, Vienna. From what I understand, the CLARA project is the follow-up.

Through these projects, it seems that Arba Minch has become the hub of the ecosan discourse in Ethiopia. (Arba Minch University is also known as THE university for water management issues, perhaps there is some linkage there. Little side note: "Arba Minch" means "40 springs" in the local language).

As IRC is interested in the possible up-scaling, we essentially want to understand the success of (possibly ROSA derived) initiatives in different areas of the country. Hence we are trying to extend our knowledge beyond Arba Minch. (thank you for adjusting the title, Elisabeth).

The greywater tower is definately of interest to us. There is a somewhat similar initiative promoted by CRS; small backyard gardens called 'keyhole gardens' where the greywater is poured through a basket in the middle to allow the nutrients to flow through the compost into the soil...

The UDDTs at Adama University make for an interesting discussion, and I am curious to learn how this system is functioning now! Any up-to-date info on that?

Thank you for your communication Elisabeth on this subject!
~Eline
You need to login to reply
Re: Eco-san in Ethiopia (other than Arba Minch)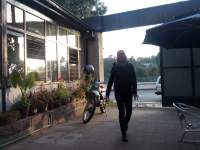 16 Mar 2013 15:05
#3912
by

elinebakker
Thanks Elisabeth for moderating this feed, unfortunately we've had little response.

From the little bit more exploration on the subject that I've done here, it seems that the arborloos are a hugely successful ecosan intervention; and that the opportunity greywater reuse in greywater towers/keyhole garden is not yet maximised.
Do you know if the arborloos are popular around rural Africa?
Best,
Eline
The following user(s) like this post:
canaday
You need to login to reply
Re: Eco-san in Ethiopia (other than Arba Minch)
17 Mar 2013 22:53
#3916
by

Elisabeth
Dear Eline,
Regarding the UDDT at the university campus in Adama, I made a couple of e-mail enquiries, but no success so far. I think the person would need to be called up or visited: Ato Tesfaye Bora, Head of General Service (contact details are given in the case study which I mentioned above). I suppose Adama is too far from where you are, otherwise you could pop by and pay a visit? But such an insolated pilot project won't help you much anyway.
About the Arborloos, yes I also read that they are very popular in Ehtiopia, e.g. see the work of CRS (Catholic Relief Services).
Two documents in the SuSanA library on Arborloos in Ethiopia:
Morgan, P. (2007). The Arborloo book for Ethiopia - How to make a simple pit toilet and grow trees and vegetables. Ecological Sanitation Research (EcoSanRes), Stockholm Environment Institute (SEI).
www.susana.org/lang-en/library?view=ccbktypeitem&type=2&id=974
and
Hebert, P. (2010). Rapid assessment of CRS experience with Arborloos in East Africa. Catholic Relief Services (CRS) Baltimore, USA.
www.susana.org/lang-en/library?view=ccbktypeitem&type=2&id=1316
More on Arborloos in Africa, see all the different publications by Peter Morgan:
www.susana.org/library?search=arborloo
For rural areas with low-income households, Arborloos seem to be a very good option.
Are they widespread in any African countries? In Ethiopia and Zimbabwe perhaps?
Regards,
Elisabeth
You need to login to reply
Re: Eco-san in Ethiopia (other than Arba Minch) - and arborloos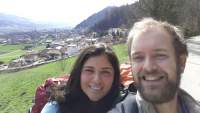 14 Jan 2017 15:25
#20110
by

nolete
Hi Eline,

we are currently planning together with an NGO in Spain the construction of a sanitation system in a school close to Holeta. We already sent a design to the contruction cooperative office in the district (that should build the system) but they are reluctant. They insist that this is too complicated and they want to build just pit latrines because it is what they are used to build.

We would like to have some similar project close to Addis and Holeta so we can visit them and show that it works and it is easy to build. We are traveling in march to Ethiopia. Can you help us?

Best regards,
Manuel
You need to login to reply
Re: Reply: Eco-san in Ethiopia (other than Arba Minch) - and arborloos
14 Jan 2017 22:32
#20112
by

Baba
Hallo, this is Ms.Selamawit,

I am a Ph.D. candidate in a DAAD sandwich scholarship (TUM from Germany, and Addis Ababa University, from Ethiopia). My PhD. work is on 'Decentralized wastewater treatment for developing countries', in this assessment, I give due consideration to the Eco-San toilets.

I have subscribed to the SuSanA discussion forum and I always appreciate your progress on the sanitation system, especially I am very much eager to hear your news on the application of nano-membrane toilets.

I am now on the stage to finalize my study proposal, it includes the Eco-San and nano-membrane toilets. If there is a possibility to join the team I am very much interested in working with you. I hope you don't mind my getting in touch, but I'd like to inquire whether you are currently accepting such like study works. If you'd be willing to talk to me a bit more by email or skype, I can arrange a time for talk.

Thank You,

Selamawit Mulugeta
Dep't of Water supply and sanitary Engineering Addis Ababa Science and Technology University Po.Box 16417, Addis Ababa, Ethiopia +251-912656193 (Mobile)
You need to login to reply
Re: Reply: Eco-san in Ethiopia (other than Arba Minch) - and arborloos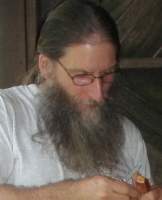 15 Jan 2017 12:42
#20119
by

canaday
Dear Selamawit,

Welcome to the Forum! And congratulations for deciding to study Sustainable Sanitation!

Please let us know how we can be of assistance to you. For example, feel free to post your thesis plan for us to comment on.

Are you focussing on rural situations, urban situations, or both?

You may find useful information on my English and Spanish blog, inodoroseco.blogspot.com .

Best wishes,
Chris Canaday
Conservation Biologist and EcoSan Promoter
Omaere Ethnobotanical Park
Puyo, Pastaza, Ecuador, South America
inodoroseco.blogspot.com
You need to login to reply
Re: Reply: Eco-san in Ethiopia (other than Arba Minch) - and arborloos
14 Feb 2017 12:33
#20436
by

Baba
Dear Chris Canaday thank you for getting back to me.
My research work will take consideration for urban settlements, and I select one University campus from Addis Ababa, Ethiopia for a pilot plant demonstration.
The field work will start by the coming month (March) unfortunately, the university (which I select for this study) did not have a septic tank rather the wastewater is collected using manholes and discharged to a waste stabilization pond. Thus my work starts from the detail design of septic tanks that will be used as a feed to the UASB reactor, a construction of septic tank followed by UASB and post-treatment techniques (Polishing ponds).
I am kindly looking for design manuals and if possible to get a financial support.

Many thanks,
Selamawit
The following user(s) like this post:
canaday
You need to login to reply
Time to create page: 0.437 seconds
DONATE HERE