The Cup Kenya - a program on menstrual cups to educate and empower girls living in challenging environments
25.3k views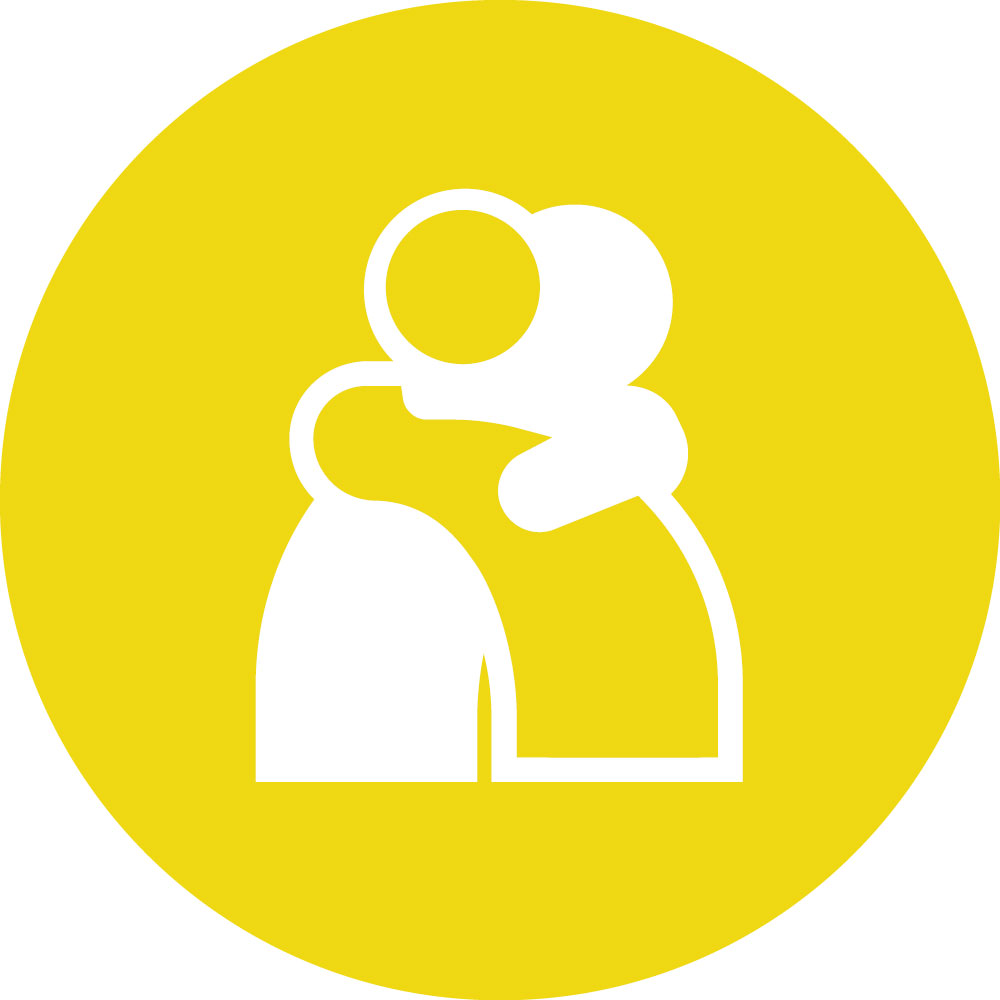 Re: The Cup Kenya - a new program on menstrual cups to educate and empower girls living in challenging environments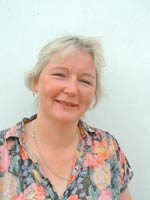 08 Jul 2015 15:09
#14107
by

SusannahSoilet
What a wonderful. empowering project. Congratulations!

And on a personal note from me too, changing to a menstrual cup was such a worthwhile thing to do - I'm quite sad I've now reached the age where it isn't needed! My eldest daughter, a midwife, also uses one and tries to spread awareness amongst her mums.
The following user(s) like this post:
Elisabeth
You need to login to reply
Re: The Cup Kenya - a new program on menstrual cups to educate and empower girls living in challenging environments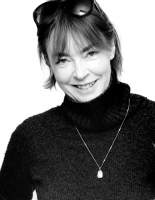 05 Jul 2015 09:02
#14051
by

Camilla
Hi Elisabeth,
Thank you for your questions and interest in my new project The Cup.
Why I left Peepoople, well it just happened. I am a fighter and like to be in the front line. When identified in Kibera that so many girls were selling themselves for pads I was shocked. Some say 30 to 50% of the girls between 9-18 feel forced to have sex to get money for pads.
And my analyses say it is not only in Nairobi slums, it is a problem driven by poverty. When there is nothing available, the cloth, madrases are not there, newspaper doesn't work, mud, feathers neither, what does a girl do?! Parents are not there, she is alone and no one to talk to. To bleed is not an easy problem to handle.
And having sex for pads creates worse problems than missing school every month (even if you stay at home you still have to have something) but you can't perhaps tell your parents or the guardians you have your period, you can't stay at home.
The girls are risking their lives. What we have learned now since we have reached out to almost 1000 girls with The Cup program since February in Kibera is that girls don't use condoms, don't even know what they are, don't know what AIDS is, or how you get pregnant. The risk for catching a disease, becoming pregnant, doing illegal abortions, entering serious prostitution is huge.
And back to why I started this, I hadn't read or heard about this. So I thought there must be something that can be done. This is inhuman. Girls 9-14 are the most vulnerable in the society, they don't have a voice. And thought it must be possible to develop a program that is scale-able but on same time longterm, with little investment per girl, but with huge impact.
The Cup program is about more than providing a sustainable menstrual solution (menstrual cups). It is about education in life skills and providing mentorship support. All key while a girl grow up.
To support a girl with the Cup program costs only 20 USD. A cup lasts 10 years. Our training program takes place in four session over two weeks in schools. After the program the girls can turn to the team if they have problems or need help at anytime.We do follow ups after two months. The team put girls in touch with MSF if they need help with health problems or been raped (MSF provides counseling and medical support).
We have currently two teams in Kibera going from school to school. All trainers are from a similar background and have experienced the similar challenges while growing up. This creates trust between the girls and the trainers which enables the trainings to be more efficient and powerful. To talk about sex and reproductive health etc is delicate. We also work on team building with the girls and train them in human rights as well as show them how they can go to university etc.
The Swedish foundation Giving Wings have given support to reach out to 2000 girls during 2015 but my aim is to reach thousands and thousands of girls, like a movement.
To do this I and my partner have started a world campaign informing all women about menstrual cups. Our estimates say that less than 1% know of the menstrual cup in the world, which is crazy when it has so many advantages. All should know another option exists. We have partnered with some cup producers: Ruby Cup, Lunette and Mooncup. More cup makers will come on board. We market the "cup" and they give us menstrual cups for reduced price.
But the mission is to make a difference. The campaign also fundraises for underpriviliged girls and informs about the Cup program.
We launched the campaign on MH day. In Kibera we invited all children 9-16, boys and girls and parents to an event hosted by The Cup, Kewasnet and Ghetto Radio. The aim of using a popular artists and Ghetto Radio was to really try to break a taboo by having these role models/men talk to both boys and girls about menstruation and the girls problems etc. And it worked. More than 3000 came, mostly kids and I think it was a breaking of a taboo.
For more info please visit thecup.org
For updates from Kibera role out please follow The Cup Kenya Facebook page.
For any questions please write here or email me on
This email address is being protected from spambots. You need JavaScript enabled to view it.
Camilla Wirseen
The Cup
The following user(s) like this post:
SusannahSoilet
,
KaiMikkel
,
DianeKellogg
You need to login to reply
Re: The Cup Kenya - a new program on menstrual cups to educate and empower girls living in challenging environments
29 Jun 2015 11:42
#13922
by

Elisabeth
Dear Camilla,

Thanks for your post. So you have moved from Peepoo bags to menstrual cups? How come?
And how is your new project funded?

These two photos are pretty impressive, can you explain what is shown there? It is good to see men get involved in your awareness raising campaign!
The young male in the second photo must be a popular pop star to something in Kenya? Oh, wait, now I saw in your post: it is probably: one of Kenyas most popular young artists, Bahati

How many of these menstrual cups have you sold or given away so far? Which brand is it using? Are you using an existing brand (e.g. Diva Cup, Ruby Cup, Moon Cup) or your own brand? If the latter, does anything dinstinguish it from the other brands that I mentioned?

As a side note: For me personally, I think menstrual cups are awesome, for me it is the best alternative, far better than tampons or pads of any kinds. That's just my personal opinion; obviously different women have different preferences for all sorts of reasons.

Regards,
Elisabeth
The following user(s) like this post:
SusannahSoilet
You need to login to reply
The Cup Kenya - a new program on menstrual cups to educate and empower girls living in challenging environments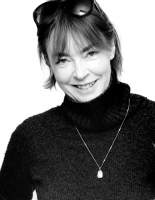 18 Jun 2015 12:03
#13745
by

Camilla
The Cup is a new program which mission is to educate and empower girls living in challenging environments.
On MH day (Menstrual Hygiene Day, 28 May 2015) we launched our global campaign in Kibera Nairobi together with the radio station Ghetto Radio and one of Kenyas most popular young artist Bahati.
All school children age 9-16 in Kibera were invited and finally more than 3000 attended the celebration.
It was a real breaking of the taboo. Menstruation and challenges girls face were spoken about all in the open by the role models.
For more info about The Cup contact:
Camilla Wirseen
This email address is being protected from spambots. You need JavaScript enabled to view it.
Or visit:
www.thecup.org
The Cup Kenya FB page
Twitter: #DignityForAllGirls
Article in The Star Kenya:
the-star.co.ke/news/could-menstrual-cups...ZvWYcb.5QLuqNU3.dpbs
See photos from launch: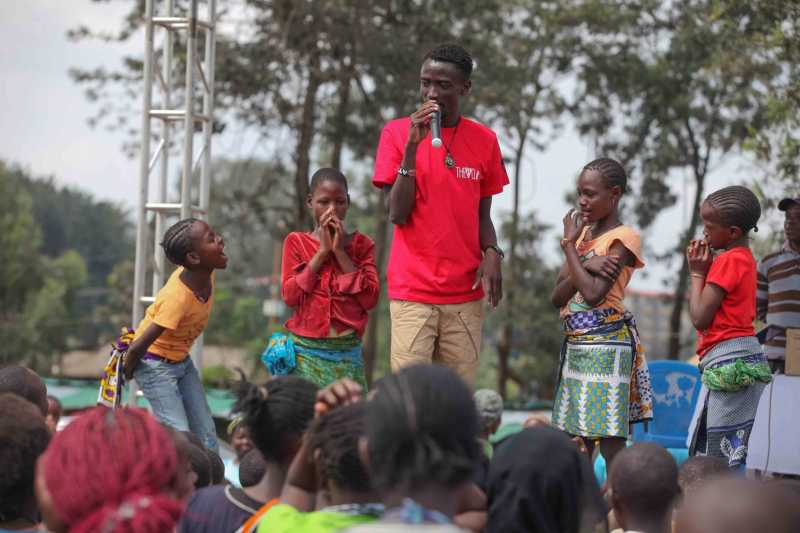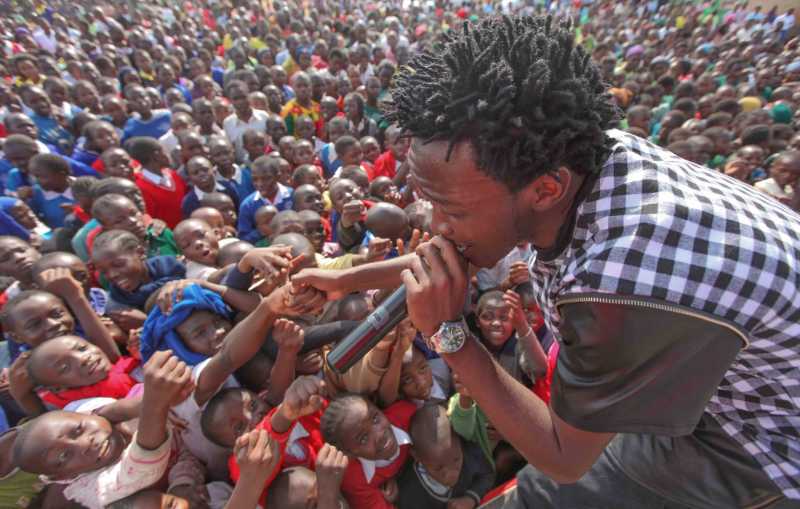 Camilla
Camilla Wirseen
The Cup
The following user(s) like this post:
KaiMikkel
,
DianeKellogg
,
joshuamchenga
You need to login to reply
Time to create page: 0.342 seconds
DONATE HERE