Other non-household settings (e.g. hospitals, health centres, prisons, train stations, offices, work places)
WASH awareness and practice among health staff in PHCs (primary health centres)
4564 views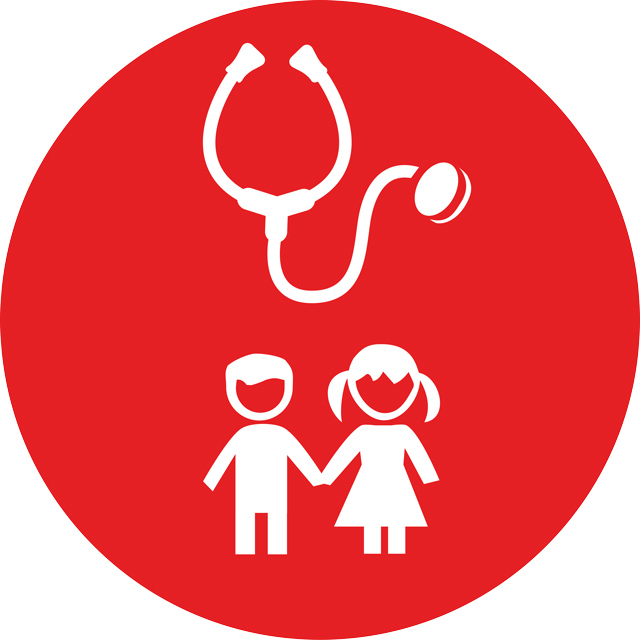 WASH awareness and practice among health staff in PHCs (primary health centres)

23 Jun 2015 08:58
#13806
by

samanthaswasti
Hello! This is my first post on the SuSanA forum. Thank you for having me! I am currently an intern with Swasti in Bangalore, and my focus is on WaSH, specifically sanitation attitudes and sustainable technologies. I have posted a piece written by one of our staff members sharing his experience with health care professionals in primary health centres (PHCs). I look forward to this learning experience!

The promotion of institutional deliveries and funds allocated for the improvement of working and infrastructure of PHCs under the strategies of the National Rural Health Mission is not uniform for all PHCs. Many facilities are ill equipped to promote maternal and child health care. After delivery, many mothers and newborns leave the hospital with an Hospital Acquired Infection (HAI). HAIs result in illness, deaths and high treatment costs. HAIs relate directly to the water, sanitation and hygiene (WASH) situation in the PHCs.

Awareness and practices
Labour rooms in the PHCs ranged from clean and well-equipped to rusty labour tables and unclean floors. In one observation, there was a tray with clots and bloodied cotton piled on the side of the toilet from a delivery conducted the previous night. Labour room toilets at certain PHCs were locked, used for storage or were only available for staff, which made it difficult for patients to access toilets. In many of the hospitals, disposal of grey water was inadequate. Rubber sheets used over the labour table were washed in the toilet used by patients. The staff was unaware how these 'unrelated' situations could be connected to high morbidity and mortality among mothers and newborns.
The probability of infection transfer within the wards was high due to the lack of rules or guidelines to clean the hospital. There was a clear lack of awareness about how often the ward, labour room, or other parts of the hospital should be cleaned. There was little knowledge about the required concentration of cleaning solutions and correct materials to be used for cleaning. The same broom, mop, or cloth would be used to clean the toilet and wards in some facilities, thereby transferring infections from one place to another, rendering cleaning ineffective. Patients in the wards were mostly examined without washing hands. Since hand wash basins were situated in labour rooms or OPDs, the practice of hand washing was limited only to activities such as conducting deliveries.
Dumping of waste was observed at many PHCs on the compound (especially behind the building). The waste included needles, drip sets, medicine wrappers and sanitary napkins. Such practices were observed even when the PHCs had the correct infrastructure and sufficient staff.

Attitudes of staff at PHCs
In one of the facilities we observed, a tray with the placenta was kept in the labour room for more than 24 hours after the delivery. In contrast, there were some good exceptions; in one PHC the staff was enthusiastic about their work and the PHC had a clean ward and labour room, equipment was well arranged and the compound was clean. The difference between these hospitals is the attitude of the people who worked there. In PHCs with proactive medical officers, the staff had a positive attitude and the hospitals were clean. Conversely, hospitals with little staff or those where the staff was listless and unwilling to take initiatives were unkempt and unclean.
Lack of positive attitude towards one's own work translated into incorrect practices and gaps in the quality of services. In addition, certain practices could be attributed to the ignorance of the staff, such as garbage littered around water sources, which may be due to lack of understanding about contamination of the water sources.

Reasons for bad practices and attitude of staff in PHCs
Inadequate staff affected the functioning of the PHCs and left little time and resources dedicated to sanitation and infection control at the hospital. As the staff struggled to complete the mandatory services provided, they tended to skip those which they did not value much or did not need to send reports for, skipping these tasks caused insufficient hygiene and sanitation. Lack of knowledge and awareness in WASH created gaps in following correct procedures and safety measures. As a result, there was no ownership, indifference towards safety of patients, and an approach towards reaching targets rather than a good WASH situaiton.
Staff tended to shift the blame on the public saying they dirtied the hospital, did not follow rules in the premises, and generally created nuisance. The senior staff held cleaning staff responsible for unsanitary conditions in the hospital, yet they only supervised cleanliness at their hospital by making morning rounds. No standard procedures or checklists were used to assess the cleanliness of the hospital. Problems occurred through absence of policies for infection control or adequate training for the cleaning and sanitation of the facilities in infection control.

Implications and next steps
The current monitoring system has very little focus on the status of infection control, review of the enabling factors (infra structure, staff, equipment, policies), and the overall maintenance of hygiene to ensure patients safety. In most of the facilities there is no point person who is responsible for infection control in health care facilities. The safety of the environment and patients against HAI is compromised.
The focus should aim to prevent the newborn baby and the mother from acquiring infections while being admitted in the hospital in the pretext of receiving skilled delivery support. Priority should be given to the provision of water at PHCs, without which it is difficult to maintain infection control. Supervision is required with a focus on the actual hygiene and sanitation situation in the facilities and not just if targets are reached. HAI should be added as a performance indicator. Capacity building, systems to improve performance and incentives to promote good practices in WASH are required.
With numerous efforts being made towards addressing maternal and child health, there should be focus on the safety of mothers and newborns at hospitals, including PHCs. In order to achieve the Millennium Development Goals (MDGs) post 2015, let the mantra be: WASH in health care facilities!

Discussion
What are some sustainable solutions to ensure adequate WASH practices in PHCs?
Other experiences?
Samantha Efrusy
MPH Candidate
Swasti, Health Resource Centre
WaSH Intern


This email address is being protected from spambots. You need JavaScript enabled to view it.


Empowering communities to make the right choices to lead healthy lives; through innovation, knowledge, technical support and policy shaping
You need to login to reply
Re: WASH awareness and practice among health staff in PHCs (primary health centres)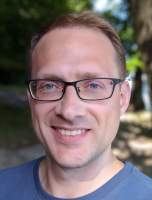 23 Jun 2015 13:22
#13816
by

JKMakowka
For me the more WASH related topic in PHCs are accessible toilets for persons with (temporary) disabilities, sufficient (clean) toilets and other hygiene and sanitation facilities for patient's family members that often live on or near the hospital compound to attend the patients (at least in Africa), and last but not least adequate waste-water treatment systems that can manage the special requirements of hospital effluents to prevent the spread of antibiotics resistances and pollution with pharmaceuticals.

But regarding the issues you raised: I was told that here in the Philippines health care staff turnover and absenteeism is a big problem for PHCs as nurses and other health professionals can easily find much better paid jobs abroad.
You need to login to reply
Re: WASH awareness and practice among health staff in PHCs (primary health centres)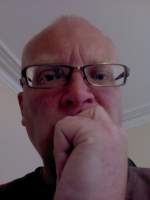 23 Jun 2015 13:58
#13819
by

joeturner
I was reading recently this (open access) paper looking at handwashing facilities in Health Care Facilities in Kenya:
journals.plos.org/plosone/article?id=10....journal.pone.0126916
I don't think they looked at sanitation systems, but they concluded that half of the surveyed facilities lacked on-site water to wash hands and none had it available 24 h a day.
You need to login to reply
Re: WASH awareness and practice among health staff in PHCs (primary health centres)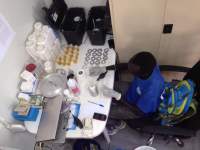 08 Oct 2015 14:39
#15351
by

Augustino
Thanks Brother for your post;
in my country South Sudan and in my town Malakal in IDPs camp. we have a small PHCs, i was working as daily paid to register the patient that are seeking treatment what we are doing we giving them lesson call health education , give them awareness about affect of hygiene if we didn't take it series and many awareness we give them. and addition of that in the clinic we have a small container fill with clean water for hand washing after visit the latrine that made from wood and plastic sheet after dining it 10 meter deep and provide them with soap same time for washing at home and also the floor of the clinic is always clean by the worker specific for the purpose.

Dak Victor
South Sudan
You need to login to reply
Re: WASH awareness and practice among health staff in PHCs (primary health centres)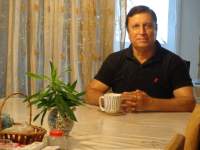 11 Oct 2015 03:07
#15376
by

F H Mughal
Dear Samantha,

Thank you for your interesting post. I have seen that in many government hospitals, the solid waste is dumped just outside the hospitals, or sometime at some bin, which is again close to the hospitals. This creates unhygienic conditions. Almost, no government hospitals have incinerators.

F H Mughal
F H Mughal (Mr.)
Karachi, Pakistan
You need to login to reply
Re: WASH awareness and practice among health staff in PHCs (primary health centres)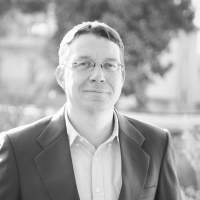 11 Oct 2015 07:50
#15378
by

Marijn Zandee
Dear Samantha,
Welcome to the forum.
Hygiene management in Health care centers is a very important topic. As your text makes clear, the situations we find in South Asian health care centers is often deplorable

.
For your questions, I would also like to point you this thread:
forum.susana.org/forum/categories/26-hea...-services-who-report
I posted one good example from Nepal, and a link to the WHO "Blue book" which I think is an excellent resource.
In my personal experience, the following issues are crucial in improving WASH and waste management in Health care facilities:
1. Get the full support of the management, they have the power to "enforce" decisions.
2. Work in a systematic and holistic way, addressing all waste management issues (including WASH) in a planned fashion.
3. Include simple safety measures for staff nurses (needle cutters, Hepatitis B and C inoculations, etc.)to motivate them.
4. Provide a lot of training, and especially continuous follow-up training for staff members.
One word on incinerators, please try to avoid them. The types of incinerators used in the developing world often cause terrible air pollution (dioxins and fluorins)because temperatures are very low and many plastics (including PVC) are burned in them. It is possible these days to set-up a complete safe system based on autoclaving and reclining. If my friends can make this work in Nepal, it can be done (almost) anywhere

.
Regards
Marijn
Marijn Zandee

E:

This email address is being protected from spambots. You need JavaScript enabled to view it.
You need to login to reply
Other non-household settings (e.g. hospitals, health centres, prisons, train stations, offices, work places)
Time to create page: 0.896 seconds