Global Handwashing Day 2015 (15 October) - Feedback
37.7k views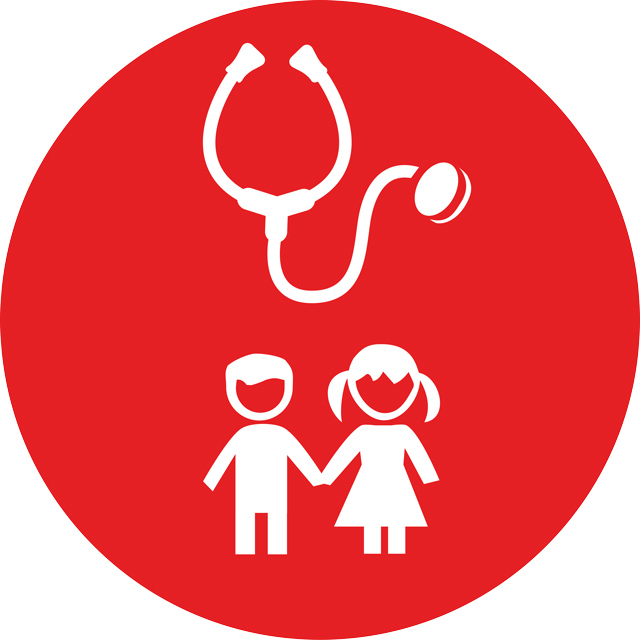 Global Handwashing Day 2015 (15 October) - Feedback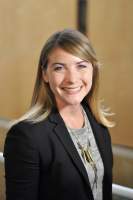 09 Jun 2015 19:52
#13616
by

WASHanna
October 15, Global Handwashing Day, is quickly approaching! The Global Public-Private Partnership for Handwashing is in the process of updating its
Planner's Guide
-- a tool for individuals, groups and communities to use to both learn about handwashing and to plan Global Handwashing Day events.
This year, we will be translating the updated guide into at least one language besides English, and want your input. What language(s) would be most useful to you? Please complete
this brief survey
to let us know!
Hanna Woodburn
Acting Secretariat Director
Global Public-Private Partnership for Handwashing


This email address is being protected from spambots. You need JavaScript enabled to view it.


@WASH_Hanna
You need to login to reply
Re: Global Handwashing Day 2015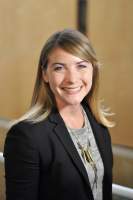 04 Aug 2015 15:37
#14387
by

WASHanna
Hanna Woodburn
Acting Secretariat Director
Global Public-Private Partnership for Handwashing


This email address is being protected from spambots. You need JavaScript enabled to view it.


@WASH_Hanna
You need to login to reply
Re: Global Handwashing Day 2015
07 Aug 2015 21:47
#14417
by

Elisabeth
Dear Hanna,
Thanks for this information. By the way, the link that you had provided was not working correctly (due to the fullstop at the end), but I have fixed it now (I am just mentioning this in case anyone had tried the link and found it not working).
I was wondering what you meant with "Raise a Hand for Hygiene" as a theme. It's actually more of a "slogan", right?
I read on your page this explanation:
This theme is action-oriented and can be used particularly well for advocacy purposes. For instance, the act of raising a hand is one of affiliation. You can and should identify yourself as a hygiene champion. This can help create a strong social norm of good hygiene in a school, community, or region. Likewise, when people raise a hand, they can also be counted. In terms of handwashing, this is a reminder that it is possible for governments to count how many people wash their hands and have access to hygiene facilities in homes, schools, and healthcare facilities. Governments must measure hygiene indicators to know where resources should be concentrated. Global Handwashing Day is a good opportunity to ask governments to fulfill this important role. We can also raise a hand to draw attention to the need for change, from parents' associations raising a hand to ask for a better school hygiene policy to celebrities raising a hand to ask politicians to fund hygiene programs.
Now would also be a good time to update the Wikipedia page on Global Handwashing Day:
en.wikipedia.org/wiki/Global_Handwashing_Day
Another editor has actually condensed the content of this page, see also the talk page here:
en.wikipedia.org/wiki/Talk:Global_Handwashing_Day
Regards,
Elisabeth
You need to login to reply
Re: Global Handwashing Day 2015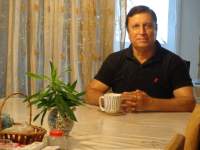 09 Aug 2015 07:14
#14423
by

F H Mughal
Dear Hanna,
I emailed you (
This email address is being protected from spambots. You need JavaScript enabled to view it.
) on 25 July for some hygiene advocacy publications that target decision-makers, government functionaries, NGOs, and community leaders, in terms of how to sensitize them, and achieve behavior change, in developing countries.
I'm sorry, but you never responded.
F H Mughal
F H Mughal (Mr.)
Karachi, Pakistan
You need to login to reply
Re: World's largest ever Global Handwashing Day campaign launches in Nigeria
26 Sep 2015 15:57
#15164
by

TimKellow
Concern Universal
and
Carex Soap
are running a month-long campaign that promises to be the biggest celebration of Global Handwashing Day the world has ever seen! We aim to reach 1 million school children in Nigeria, thousands more in the UK, and millions of people around the world with fun and creative activities to promote effective handwashing.
At events across Nigeria and the UK, children will be empowered as 'Hygiene Heroes' - handwashing promoters in their schools, families and communities - and will also compete to show that they have the 'CareX Factor'! This talent competition enables children to get creative about hand washing by performing their own version of our campaign anthem recorded by Nigerian music star Sunny Neji. The winners of each event, judged by a panel of local leaders, will compete against other regional winners at the grand finale on Global Handwashing Day itself for fantastic prizes and the chance to perform with Sunny Neji and his band.
How to get involved
We are asking you to join us in making a song and dance about handwashing! We want you - schools, companies, social groups and individuals - to come up with your own song and dance interpretation of Sunny Neji's 'Wash your hands O', record it and post it to our Facebook page with the hashtags #WashYourHandsO & #GlobalHandwashingDay to help spread the campaign's message, showcase your talents and also stand a chance to win fantastic prizes! You can see what others have done already to get ideas, post your own video and challenge your friends to do the same, and also vote for your favourites and share them with your friends.
Facebook page:
www.facebook.com/Concern-Universal-NIGER...3178213493/timeline/
YouTube channel:
www.youtube.com/channel/UCkfOo_sqbk5YnBdy9ShIZkw
Concern Universal is co-ordinating this campaign as part of a wider five-year initiative we are implementing, Rural Sanitation & Hygiene Promotion in Nigeria (RUSHPIN), which is empowering 2 million people living in rural communities in the country's South-East to sustainably improve their sanitation and hygiene practices. Although funded by the UN's Global Sanitation Fund, unlike most donor projects, the Government of Nigeria is the driving force behind the initiative and has committed to matching the UN's funds to reach twice as many people. Information about the Global Sanitation Fund is available at:
www.wsscc.org/global-sanitation-fund/
You need to login to reply
Re: Logo Global Handwashing Day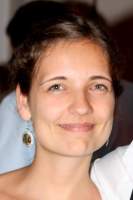 05 Oct 2015 09:51
#15273
by

linda
For an inauguration of group handwashing facilities in Moshi (Tanzania) on 15th of October we want to print t-shirts with the global handwashing logo (drop soap and hand). Unfortuantely, if you download the logo from the website
globalhandwashing.org/resources/global-handwashing-day-logo/
it comes only in very low resolution.
My question: Can we print the t-shirts without an approval from the globalhandwashing team and if yes, where do I get the logo in higher resolution?
I already submitted an email, but did not get a reply so far.
Thanks in advance. Linda
You need to login to reply
Re: Logo Global Handwashing Day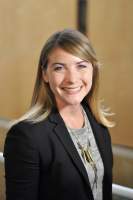 05 Oct 2015 15:33
#15278
by

WASHanna
Hi Linda,
Thank you for your message. I know that we have had a number of requests for the logo, but I don't recall seeing one from you, so I apologize that I didn't send it already. At any rate, I have attached it here. Please let me know if you have any questions and please let us know how your celebration goes by completing the form found here:
globalhandwashing.org/global-handwashing...olved/submit-events/
.
Best,
Hanna
Hanna Woodburn
Acting Secretariat Director
Global Public-Private Partnership for Handwashing


This email address is being protected from spambots. You need JavaScript enabled to view it.


@WASH_Hanna
You need to login to reply
Re: Global Handwashing Day 2015 (15 October)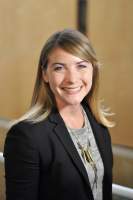 05 Oct 2015 19:35
#15283
by

WASHanna
Hanna Woodburn
Acting Secretariat Director
Global Public-Private Partnership for Handwashing


This email address is being protected from spambots. You need JavaScript enabled to view it.


@WASH_Hanna
You need to login to reply
Re: Logo Global Handwashing Day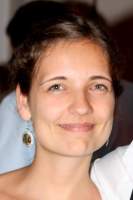 06 Oct 2015 04:16
#15284
by

linda
Hi Hanna,
Thanks so much for your quick response! I realized my email got stuck somewhere. Good that susana exists!
Regards
linda
You need to login to reply
Re: Global Handwashing Day 2015 (15 October)
15 Oct 2015 08:51
#15459
by

mattb
Pump Aid is also running a campaign for Global Handwashing Day which we have launched today.
As a WASH NGO, working with communities on handwashing techniques is a key part of our work and from this campaign we hope to carry out a project in rural Malawi in a preschool or as they are more commonly know Community Based Childcare Centre (CBCC).You can check out our crowd funder below:
www.globalgiving.co.uk/projects/water-childhood-development/
In Malawi, access to education is key to improving the life chances of children. Recognising this, the Government of Malawi is promoting the roll out of CBCCs. These are nursery schools designed for 3 to 5 year olds. They aim to improve childhood survival, support healthy growth and prepare children for primary school. So far there are over 9,000 CBCCs supported by government and NGOs. However, many of these essential centres are nothing more than a shell. Pump Aid and its local partners are working to improve the facilities of these CBCCs to make them safe and healthy places where children can thrive.
In our project areas, at least 75% of these centres do not have adequate access to clean water, or safe and hygienic latrines. This means that children are at high risk of developing diseases such as diarrhoea, which is a leading cause of under 5 mortality, killing more than 4,500 children in Malawi every year. Access to safe water and hygienic latrines can reduce mortality rates by up to 90%. Children, especially girls are the main water collectors. They often have to travel long distances to visit contaminated water sources such as open wells or rivers. As well as the obvious health risks the time spent collecting water reduces the time available for education.
Many of our partners provide feeding programmes to the CBCCs. Ensuring children get at least one nutritious meal a day reduces rates of stunting (a common consequence of malnutrition) and actually encourages children to attend the CBCC. However, without clean water and safe toilets to use, children fall ill. Some will die. Parents will need to spend precious funds on treatment and the children miss out of vital early education.
In a country where 51% of children do not finish their primary education, ensuring that CBCCs are utilised is an absolute priority if the cycle of poverty and dependency is to be broken.
WHAT WE DO:
Our aim is simple.
- Ensure children have access to safe water.
- Ensure from the earliest possible age, children develop healthy and hygienic practices for both drinking water and toilet use.
We encourage better hygiene and sanitation practices in CBCCs through skilled community facilitation with the children, caregivers and parents. Well before pump installation, we partner with CBCCs to assess their needs, making sure pumps are situated for maximum benefit to users. We train caregivers and parents in pump maintenance and repair. We help the CBCC to improve sanitation practices, by building appropriate toilets and carrying out interactive learning sessions to help young children understand the importance of improving their hygiene behaviours. This helps reduce and ultimately end open defecation practices and enables children to live healthy and fulfilling lives. We also work with caregivers to set up kitchen gardens to provide food to feed children at CBCCs. As well as working with the CBCC, we work with the surrounding community to help improve sanitation and hygiene behaviour. The CBCC equips caregivers and mothers with the knowledge and practice of good hygiene and sanitation to share with others to make a lasting impact.
Find out how #waterchanges everything via PumpAid's video for #globalhandwashingday .
You need to login to reply
Re: Global Handwashing Day 2015 (15 October)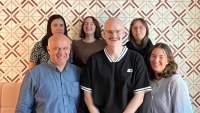 15 Oct 2015 10:05
#15461
by

secretariat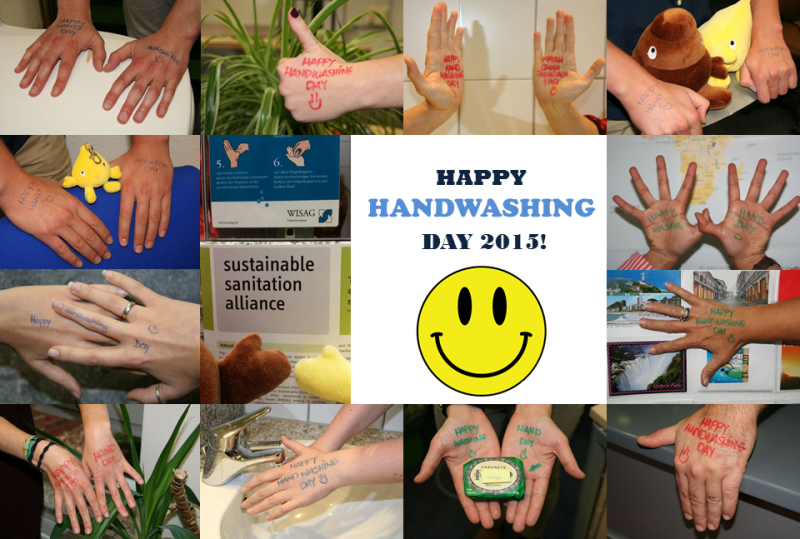 Dear all,
Today we are glad to announce the celebration of the Global Handwashing Day, a global advocacy day dedicated to increasing awareness and understanding about the importance of handwashing with soap as an effective and affordable way to prevent diseases and save lives.
We invite all of you to make handwashing with soap a habit and promote it daily in your community. Remember that handwashing with soap is the simplest action but the most effective public health intervention.
Raise clean hands for more smiles and Happy Global Handwashing Day!
Learn more about Global Handwashing Day here [url=http://]http://globalhandwashing.org/global-handwashing-day/ [/url]
[Posted by Evelyn]
You need to login to reply
Re: Global Handwashing Day 2015 (15 October)
15 Oct 2015 18:43
#15466
by

former member
.

++++++++
Note by moderators: This post was made by a former user with the login name Ababu who is no longer a member of this discussion forum.
You need to login to reply
Time to create page: 0.426 seconds
DONATE HERE