Estimating faecal sludge quantity on a city wide scale with the help of a volaser? Questions around sample size?
4096 views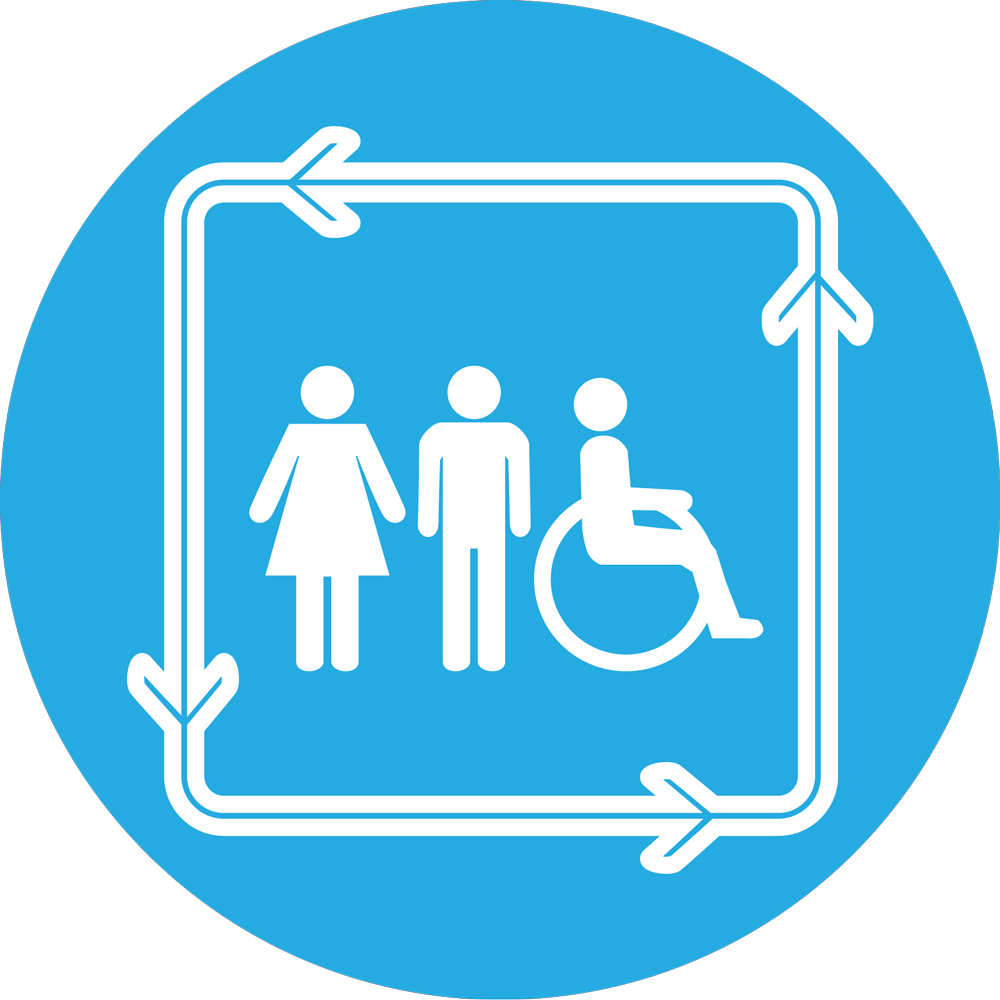 Re: Estimating faecal sludge quantity on a city wide scale with the help of a volaser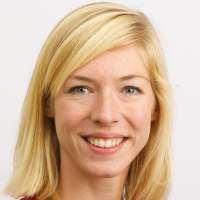 20 Dec 2019 14:03
#28712
by

NAndriessen
Hi Sahidul,
I hope you're doing great!
Thanks for your interest in the Volaser. I am the responsible person for the Volaser development.
Here is a little update on the status of the Volaser:
The Volaser was developed by Eawag/Sandec in collaboration with ETH, ZHdK, and Tribecraft AG. The design of the Volaser has changed quite a bit since this picture that Elisabeth shared above. It is now simpler to use and requires no batteries anymore (see picture below). We field-tested the current version of the Volaser in Lusaka, Zambia in the past months (in collaboration with the University of Zambia and GIZ), and we recently secured funding to keep improving on the Volaser in the coming year. The device and concept are working, but based on the feedback from the use in Zambia, we will make some changes in the first half of 2020. We intend to present the improved prototype in July 2020 at the Non-Sewered Sanitation conference in Pretoria, and then will do another round of testing to ensure robustness before we can really present it as a finalized product, which we intend to launch at FSM6. We are looking forward to sharing the real Volaser product with the FSM communicaty then, and intend to collaborate with multiple partners at that time to support implementation.
If you have any specific questions or ideas for implementation you can write me an email:
This email address is being protected from spambots. You need JavaScript enabled to view it.
. However, if you're interested in buying/using a final Volaser I suggest to wait until its launch early 2021, or keep an eye here on Susana for updates!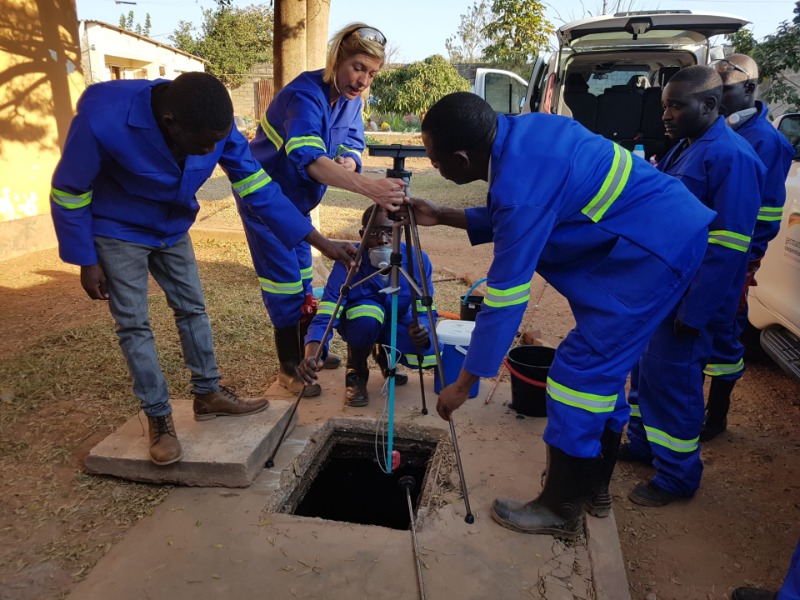 Best wishes,
Nienke
You need to login to reply
Re: Estimating faecal sludge quantity on a city wide scale with the help of a volaser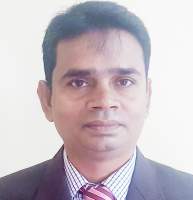 17 Nov 2019 10:22
#28453
by

sahidul93
Can I get answer about the result of Volaser. Is the Volaser commercially produced and available in the market? I see the proposal of SanDec on testing and app. I don't have any information. So, I want to know about this.
Regards,
________________________________
Md.Sahidul Islam P.Eng
B.Sc(Civil), M.Sc(Civil), MBA(HRM)
Assistant WASH Officer
UNHCR, Cox's Bazar, Bangladesh
Mobile: +8801712124330 | Skype: sahidul93
www.unhcr.org
Md.Sahidul Islam
Assistant WASH Officer
UNHCR, Cox's Bazar, Bangladesh
Mobile: +8801712124330
www.unhcr.org

You need to login to reply
Re: Estimating faecal sludge quantity on a city wide scale with the help of a volaser
06 Nov 2019 03:51
#28384
by

Elisabeth
Dear Burton and all,
Do you have access to such a volaser? Are they routinely being used yet?
Photo from the website that you linked to: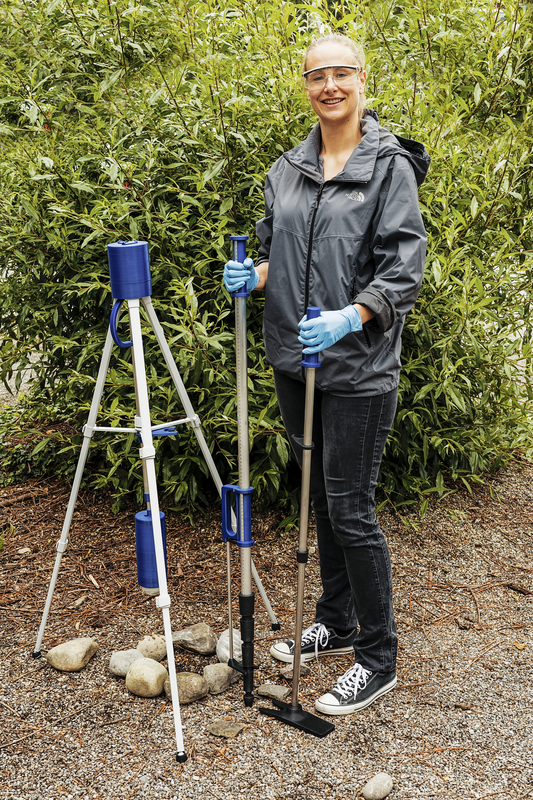 With regards to your question, I guess this is about sample size: what sample size do you need for a certain statistical significance of your results. Maybe dive into some statistics textbooks or websites to answer that (I did that at university but it's far too long ago!

)
Another aspect is that you could compare your results with other methods, like the one proposed by EAWAG:
forum.susana.org/214-vault-content-resea...d-qualities-by-eawag
Methods to reliably estimate faecal sludge quantities and qualities for the design of treatment technologies and management solutions
(from their highlights: • Correlations to spatially available data can help predict quantities and qualities. • Indicators include income level, users, volume, emptying frequency, and truck size. • Correlations in characteristics could provide a way to reduce analytical costs.)
Hope this is useful.
Regards,
Elisabeth
You need to login to reply
Estimating faecal sludge quantity on a city wide scale with the help of a volaser
06 Oct 2019 01:39
#28264
by

burton
Estimating faecal sludge quantity can be hectic. Onsite sanitation containments have varying shapes and sizes around the world because they are constructed by different people according to what they want, and because they are under ground, it makes it difficult (if not impossible) to estimate the total amount of accumulated faecal sludge on a neighborhood or city-wide scale. A volaser is an instrument that was developed to measure volumes of faecal sludge inside latrines for the ultimate goal of aiding planning for improved sanitation services worldwide. It consists of a measuring head with a distance-laser module, a tripod-stand, and a telescopic rod to measure depth. To know more about the volaser visit
sirop.org/app/be5277af-2ae5-48c9-92d5-e6f4a3f593c6
My question is on estimating the total quantity of faecal sludge from all containment facilities e.g pit latrines, after measuring the volumes with a volaser. With an existing number of over 1000 latrines,what could be the best and most accurate method of estimating the FQ given a sample size of 150 latrines. I thought averaging the obtained 150 latrine sludge volumes and multiplying by the total number of containments would misrepresent the actual total quantity because volumes of sludge differ significantly due to age of latrine, number of users and other factors. what do you think can be the best way to approach this?
The following user(s) like this post:
sahidul93
You need to login to reply
Time to create page: 0.493 seconds
DONATE HERE