Sanitation and hygiene behaviour change programming for scale and sustainability (Sept/Oct 2015, Thematic Discussion 4)
ODF and Slippage - Introduction and questions for discussion
22.6k views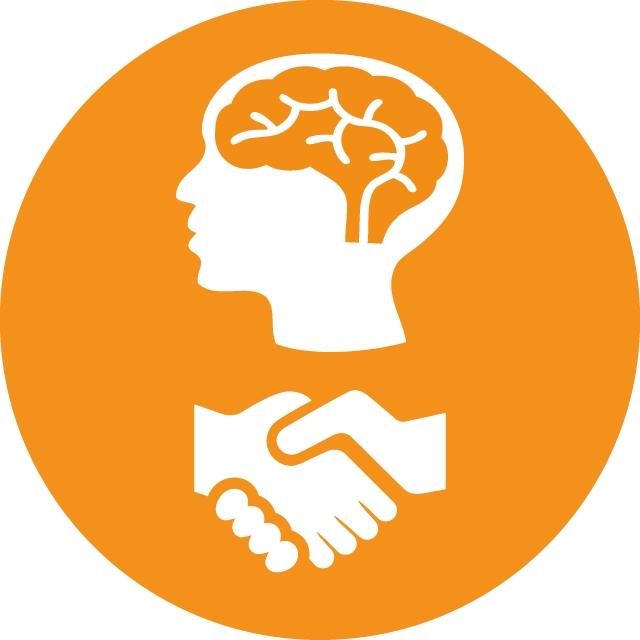 Re: ODF and Slippage - Introduction and questions for discussion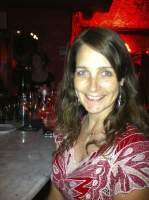 12 Oct 2015 15:20
#15401
by

TraceyKeatman
Our colleague, Akhilesh Gautam on the WSSCC CoP has added:

@ Jonathan Ekhator : You made three simple yet very effective categories based on your own field level experience. This is a very useful contribution. Thanks.

You may please like to further share from your field experience, what time period did you consider as "stable - sustained behavior" of toilet use before being construed as "slippage". In my own field experience in India, in many villages the "stable" period of sustained behavior of toilet use was never achieved in the first place and therefore calling it slippage is erroneous and has different implications for strategy course correction in the sanitation programming. Please do reflect on this point....
Tracey Keatman
PiP – Senior Consultant
Partnerships in Practice Ltd.
Email:

This email address is being protected from spambots. You need JavaScript enabled to view it.


Site: www.partnershipsinpractice.co.uk
Twitter: @pipunltd
You need to login to reply
Re: ODF and Slippage - Introduction and questions for discussion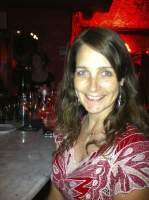 12 Oct 2015 19:18
#15404
by

TraceyKeatman
Matilda Jerneck, from GSF on the WSSCC CoP has commented on several recent posts...

Hello everyone, during the past week we have been reading all the posts with great interest. It is encouraging to see that there is a real appetite to discuss ODF and slippage. Your experiences really show the complexity of the matter, and the discussion here is just the beginning.

I would like to pick up on something that Mr Joséa Ratsirarson mentioned in his posts. Firstly, the importance of quality facilitation of all CLTS phases is very pertinent. This points to that the process to preempt slippage can be an integral part already at the pre-triggering stage and thereby a way to ensure some kind of in-built sustainability from the outset as opposed having it be an add-on once ODF status is achieved. In some places where we work we have seen that pre-triggering merely means making an appointment with the community for the triggering and that this is not used as a strategic opportunity to understand the community situation. At the same time, experience from other places have shown that a robust pre-triggering aims to assess a community's sanitation situation, identify vulnerable households and emerging support mechanisms, understand the socio-economic/cultural/geological specificities, and determine potential success factors and challenges to advance towards ODF status. It would be interesting to know what the pre-triggering phase looks like in other programmes? Is there a similar trend pointing to the importance of the pre-triggering? What tools are used for the pre-triggering etc.?

Secondly, it would be interesting to hear your views on how poor facilitation and lack of focus on ALL CLTS phases leads to potentially fragile ODF communities where behaviour change is not fully engrained in people. The example from Madagascar where the cyclone destroyed 90% of all constructed latrines but which were all reconstructed within a month was a telling example of how behaviour becomes rooted in the community, despite external factors that might seriously cripple their resilience. Are there other examples of such situations out there?

Lastly, the idea to focus on robust behavior change - based on the fact that no one wants to eat shit - and not only infrastructure is a though-provoking one, what are the different opinions on this?
Tracey Keatman
PiP – Senior Consultant
Partnerships in Practice Ltd.
Email:

This email address is being protected from spambots. You need JavaScript enabled to view it.


Site: www.partnershipsinpractice.co.uk
Twitter: @pipunltd
The following user(s) like this post:
Thakur
You need to login to reply
Re: ODF and Slippage - Introduction and questions for discussion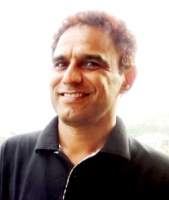 13 Oct 2015 10:39
#15415
by

Thakur
The discussion is very interesting and important as well.

I think, slippage can't be fully prevented despite of well managed facilitation and planned consultations and community based behavior change related robust initiatives. Therefore, the facilitation process should eventually consider post-ODF follow ups with estimated slippage cases in normal situations. The community will have own action plan to manage the slippage cases. Intensive interventions from external agencies and people doesn't guarantee the prevention of slippage cases. Generally, the percentage of the slippage largely depends on how deeply is the social preparation before the triggering and required technical support following the interventions. I can say from my experience that existing other components of WASH and their relationship with livelihood greatly influence on the institutional and behavioral sustainability of the ODF status.
The following user(s) like this post:
TraceyKeatman
You need to login to reply
Re: ODF and Slippage - Introduction and questions for discussion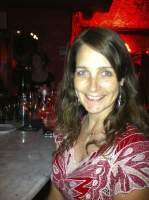 13 Oct 2015 20:14
#15426
by

TraceyKeatman
Kamal Kar and team at CLTS Foundation (posted by Preetha Prabhakaran) from the WSSCC CoP has added:

@AdityaSoni Hi. Yes there is a very successful urban example in India where systematic community-led methodologies developed by CLTS Foundation has been implemented. This is the Kalyani Municipality in West Bengal which was declared the first ODF urban town in India in the year 2009. As part of a DFID funded project, a pilot was undertaken in 5 slums in Kalyani in the year 2006 at the time when OD was rampant in these slum communities and free distributed toilets remained abandoned everywhere. Unlike rural CLTS, the intervention began at the municipal council level involving the Chairman and Ward Councillors belonging to different political parties. Once the need for the involvement of the local community was understood and local power relations/ equations were sorted out, community triggering was facilitated. This involved all formal/informal leaders of a particular slum.

Community triggering resulted in people building their own toilets wherever possible or sharing toilets or reviving the previously abandoned and unused toilets thus stopping OD. The municipality was completely involved in the triggering process and post triggering follow up. They also extended minor support to the communities in terms of extending water pipeline or putting up solar panels near the boundary of the slums (this was because these were unauthorised slums where municipality could not extend formal services) or brickbats were given to pave roads etc.

Within 6 months these 5 slums were declared ODF. Soon a spill over effect was seen in other neighbouring slums as well and by 2009 all the 51 slums in the Municipality were declared ODF. This rapid scaling up was only possible because of the collective action that was generated within the communities and the natural leaders who emerged during this process who ensured that all the slums were made ODF. However, the rate of progress of all the slums were not the same because of the varied nature of involvement and commitment of different ward councillors. For this, a participatory monitoring mechanism was evolved and that worked very well.

After 6 years recently the CLTS Foundation team visited Kalyani and we saw that the communities have maintained their ODF status and many of them have upgraded their toilets using their own money. In one of the slum communities, families had invested in RCC roofing and tiled flooring whereas their houses still had roofing with CGI sheets/ tiles and matt walls. This is absolutely amazing because this clearly showed that the families prioritised expenditure on sanitation due to the internalised behaviour change. It is important to note here the key facilitating role that the Municipality played in this entire change process. During the triggering they allowed the community to take the lead and made sure that the messages for collective hygiene behaviour was sustained through the Honorary Health Workers (HHW) who belonged to the community in the follow up stages.

We also saw that a number of central and state sponsored sanitation programmes that had been launched in the country had also come into Kalyani such as the JNNURM, WSUP and the recent SBM. Unlike other municipalities (there are 39 municipalities in the Kolkata Metropolitan Area and 3 City Corporations) urban slum communities in Kalyani were fully prepared to accept and adopt these state/central sponsored interventions on urban sanitation because using toilets had become a way of life for the people here. In the neighbouring municipalities the story is eaxctly as you have described in your comment.

Additionally, in a few slums in Kalyani where the sewerage line is being laid out by centrally sponsored schemes, it is fascinating to see the extent of community involvement and participation in faster implementation of the schemes and how they are eagerly waiting to connect their toilets to the underground sewerage line. Not every household is connecting the toilets directly to the sewerage line but connecting the overflow from the septic tank into the sewerage line. It is also worth mentioning that in the meanwhile the political leadership in Kalyani changed, as it did in the whole of West Bengal, but there is no dearth of ownership and pride amongst the new leadership of Kalyani municipality in the town's success in urban sanitation. Kalyani is a clear example that for comprehensive sanitation planning and implementation in urban/peri urban areas, the full participation and engagement of all stakeholders, particularly the local community members at all stages of planning and services delivery is essential.
Tracey Keatman
PiP – Senior Consultant
Partnerships in Practice Ltd.
Email:

This email address is being protected from spambots. You need JavaScript enabled to view it.


Site: www.partnershipsinpractice.co.uk
Twitter: @pipunltd
You need to login to reply
Re: ODF and Slippage - Introduction and questions for discussion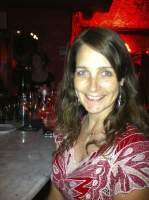 14 Oct 2015 05:58
#15430
by

TraceyKeatman
Jonathan Ekhator from the WSSCC CoP has added:

@ Akhilesh G: from my experience, Total Community "Stable - sustained Behaviour Change" can be for upward of 3 months. And it is after this period I will consider a community or some individuals to have slipped to practicing Open Defecation.

For example, in a community my team and I triggered after a training from Kamal Kar, in Southern Nigeria, the community quickly became ODF in a space of 4 weeks. Individual and community level actions were taken and sustained for 5 months (Nov 2014 to April 2015) - usually the dry season in Nigeria . At the onset of rains in May, collapsing latrine and flooded pit resulted in slippage by some households. (sharing latrine is not a common practice here). But in this time, WASHCOM has been set up and trained in the community. So there is no doubt that they will rebuild the collapsed latrine. This is the seasonal Slippage i referred to.

I do agree with you completely that a community that has not sustained a stable behavior change cannot be said to have slipped.

From experience, I have seen communities become ODF and stay ODF for as long as facilitators keep coming back and when the facilitators stop, they slip back to open defecation, a very shaky and weak ODF.
Tracey Keatman
PiP – Senior Consultant
Partnerships in Practice Ltd.
Email:

This email address is being protected from spambots. You need JavaScript enabled to view it.


Site: www.partnershipsinpractice.co.uk
Twitter: @pipunltd
You need to login to reply
Re: ODF and Slippage - Introduction and questions for discussion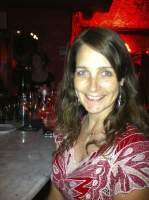 14 Oct 2015 21:01
#15449
by

TraceyKeatman
Akhilesh Gautam has replied to Jonathan on the WSSCC CoP:

Many thanks Jonathan. That was indeed an useful insight that helped me compare notes between India and Nigeria. Apparently, CLTS was approach of your choice to achieve ODF wherein you have faced slippage issues. Apart from several other reasons explained on slippage issues, in my experience it may be also due to "psyche healing process". After a trigger process of CLTS, wherein community is "stirred up" psychologically paving way for the behaviors to be altered, the external stimulus continue to act as along facilitators keep in contact with the community. However, as we know, time is a big healer that wonderfully soothes the bruised psyche causing the altered behaviors to calm down a bit, hence a slippage. Of course, coupled with many other reasons. Just a suggestion, look at your field level work from this prism, it just be able to help in devising strategies to first contain the slippage and secondly to cover the loss of universal saturation in the toilet use. Two penny suggestions... Will be happy to know how did it work ..... Thanks again for sharing your Nigerian experience.
Tracey Keatman
PiP – Senior Consultant
Partnerships in Practice Ltd.
Email:

This email address is being protected from spambots. You need JavaScript enabled to view it.


Site: www.partnershipsinpractice.co.uk
Twitter: @pipunltd
You need to login to reply
Re: ODF and Slippage - Introduction and questions for discussion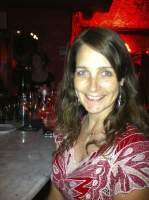 14 Oct 2015 21:05
#15450
by

TraceyKeatman
Finally, to round off discussions from this week of thematic debate,
Matilda Jerneck from GSF
has made a final comment:
Hello everyone,
I would like to thank all of you for contributing to this rich discussion on ODF and slippage. The official time lot allotted for this thematic discussion is now up, but given your enthusiasm, we encourage you to continue your exchanges on the SuSanA or WSSCC forum.
(WSSCC CoP is here:
www.linkedin.com/grp/post/1238187-605706...=groups-post-b-title
)
Together with our partners, the GSF is engaged in an ongoing process to analyse slippage, notably regarding the aspects raised in the introductory remark last week (definitions, impact, monitoring and mitigation strategies). The discussion here on the SuSanA Forum and on the WSSCC COP have been an invaluable input to this process and we hope to contribute to wider-sector learning and share some of the insights of the GSF family shortly.
So, this is not the end. Instead, we would like to see this discussion as a beginning of a process to better understand the manifold facets of slippage.
Thank you once again.
Tracey Keatman
PiP – Senior Consultant
Partnerships in Practice Ltd.
Email:

This email address is being protected from spambots. You need JavaScript enabled to view it.


Site: www.partnershipsinpractice.co.uk
Twitter: @pipunltd
You need to login to reply
Re: ODF and Slippage - Introduction and questions for discussion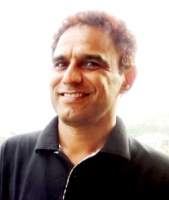 14 Oct 2015 23:04
#15455
by

Thakur
Regarding the case as reported on Nepal's Far west:

These are mostly the slippage cases with some impacts from external interventions rather than the results of social preparations inbuilt into the ODF planning and programming which should be guided by the National Sanitation and Hygiene Master Plan of Nepal.

I see this example as one of the best lessons and it should also be taken positively as sanitation initiatives driven by local politics and leaders' enthusiasm. With best hope, we can say that there will be improvement and correction at the local level after analysis of the situation and institutional arrangements.

After all, there won't be no improvement without errors.
You need to login to reply
Re: ODF and Slippage - Introduction and questions for discussion
15 Oct 2015 10:34
#15462
by

soniadityar
Hi Preetha,

Many thanks for pointing in the direction of successful endeavours of Kalyani municipality.
From what I came across on the internet, it would be difficult to motivate a slum-settlement that is expecting subsidies from the govt. Considering the Swachh Bharat Abhiyan and the drive to build toilets, it may be difficult to convince the beneficiaries to contribute in the process, and assume its ownership.

Thanks again.

Aditya Soni
You need to login to reply
Re: ODF and Slippage - Introduction and questions for discussion
17 Oct 2015 06:09
#15491
by

soniadityar
Hi everybody,

I wanted to know if somebody could point towards any success stories from India, since the government has started the Swachh Bharat Abhiyan.
The method adopted at Kalyani municipality by CLTS is a very good example. But given the supply driven model now in place, it would be interesting to find out about new success stories, such as that of Nadiya in West Bengal.

Thank you.

Aditya Soni
You need to login to reply
Re: ODF and Slippage - Introduction and questions for discussion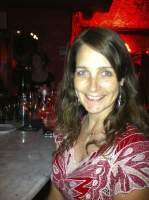 21 Oct 2015 10:50
#15551
by

TraceyKeatman
Here is a contribution from the S&H sector in Benin, including the Ministry of Health, UNICEF and WSSCC/GSF:

1. What are the slippage profiles that you encounter in your intervention zones? Resumption of open defecation or non-compliance with other criteria of the ODF status, such as the absence of handwashing provisions and inadequate covers for closing latrines?
What are the external factors at play?
absence of handwashing provisions;
inadequate covers for closing latrines;
unsanitary environment;
non-compliance with criteria of the ODF status other than being ODF
The population very often considers the absence of defecation in nature to be sufficient to avoid oral-fecal contamination. The other aspects of the ODF status are therefore rarely taken into account or are part of a process of medium-term behavioral change.
External factors:
everything is the result of negligence and ignorance in households
lack of motivation among local people arguing that the latrines are not very comfortable, undignified and less secure. But a population that has freely undergone the process of change often responds poorly to this type of pressure
relaxation of monitoring
lack of space among certain members of the community to build their own latrines. Some households (without the space) that had access to a neighboring latrine during certification resume open defecation due to disagreements linked to the maintenance of their neighbor's latrines
The factors are more intrinsic to the process:
* Towns that quickly achieved ODF status are more likely to retain that status. These towns include self-motivated towns. The sustainability of achievements is therefore linked, among other things, to the spontaneity and promptness of the population's commitment to change;
* Initial motivation is the key to sustainability. Is it the "health" factor or human dignity or even both (and to what extent?)? This remains to be seen;
* The quality of the motivation. Poorly managed motivation and vague or unhelpful monitoring negatively affect not only the speed of achieving ODF status but all the population's real conviction of the urgency of behavioral change and therefore the its maintenance;
* The degree and timing of the involvement of human resources. The earlier people are involved, the more essential they consider themselves and the better they implement the process and contribute to the sustainability of achievements;
* The absence of local provisions for the management of sanitation, and especially local mechanisms for encouragement or force, have a negative impact on the sustainability of achievements;
* The lack of responsibility among local authorities affects not only the speed of achieving ODF status but also contributes to slippage;

2. With regard to the effect of slippage, is there a critical threshold at which resumption affects the community's state of health and, if yes, how can this be determined?
Yes, there is a critical threshold. When the cover for closing the latrine is inadequate, allowing flies to move freely between the ditch and the outside, slippage can affect the health of the community insofar as the ingestion of feces continues.
This threshold may be difficult to determine without a formal study.
To determine this threshold, it is necessary to contact health centers to compare the rate of care compared to diarrheic diseases.
3. Since everything like behavioral change and slippage is a dynamic process, should we change the way we set up monitoring? Is it possible to monitor a community's perceptions as well as health data in parallel to visual observations, as mentioned above? Is verification a one-off event to attribute ODF status or must it be repeated?
It is not the way in which we set up monitoring that is problematic, but in view of the experience from 2015 I think that it is better, generally speaking, for one group of facilitators to consolidate ODF-certified towns and another to motivate new towns. In this situation the impact of monitoring will be more significant and more effective.
Yes, it is possible to monitor a community's perceptions as well as health data by means of a formal study.
Objectively, verification is a one-off event to attribute ODF status. But it is necessary to do it several times. In the SNPHAB (national strategy to promote basic hygiene and sanitation), both provisional and definitive certification are provided.
We will not change the monitoring method, but rather improve it. The questions to ask are: who does the monitoring? (the facilitator), how? (by evaluating as comprehensively as possible the local monitoring provisions and mechanisms), how often? (to be negotiated with local players and not pre-determined), with which players? (with widespread use of local monitoring/management provisions for sanitation and towns)
Monitoring of community perceptions, Yes with brief surveys;
Monitoring of health data, Yes;
(To attribute ODF status, it would have been better to repeat verification.
But it is not only a question of time but also, in particular, the goal of celebrating ODF status to celebrate the beginning of the community's behavioral change and promote encouragement for retaining achievements was not met. Also, repeating verifications before attributing ODF status could be perceived by the population as a "test to pass" and be counter-productive.
We must change how we set up monitoring. For example, set up continuous monitoring with the possibility of withdrawing ODF status from the town (withdraw plaque as needed). Encourage real compliance with the program's goals by elected official through town decrees that include coercion measures for non-compliant towns.
4. What are the local strategies that your program/your facilitators use to prevent or reduce the resumption of open defecation?
The strategy involves installing and supporting the role of local sanitation committees (comités locaux d'assainisement - CLA) in each town, and village sanitation committees (comités villageois d'assainissement – CVA) in each village. These committees permanently monitor compliance with ODF criteria in the town. Support for CLAs includes the establishment of twice-weekly or monthly sanitation days. Support for the establishment by CLAs of mechanisms to promote social mobilization, such as the investment plan with a give/take principle at each sanitation day. Support for CLAs to identify and set up persuasive measures and community sanctions.
The facilitator visits towns that are already ODF certified in groups of 50, and each household to see if the ODF criteria are still met, to find appropriate solutions to situations.
Women's groups in towns are encourage to sanitise their environment regularly.
Involvement of town administrations in monitoring; Use of local female leadership;
In addition to ongoing strategies, communities with the ODF status must be motivated to develop other programs of support in the socio-economic field.
Finally, the facilitator's unit of observation is the household. Monitoring is therefore done by household, latrine by latrine. Solutions to inadequacies are found on the spot.
Tracey Keatman
PiP – Senior Consultant
Partnerships in Practice Ltd.
Email:

This email address is being protected from spambots. You need JavaScript enabled to view it.


Site: www.partnershipsinpractice.co.uk
Twitter: @pipunltd
You need to login to reply
Re: ODF and Slippage - Introduction and questions for discussion
24 Oct 2015 20:16
#15610
by

rbery
This is a message for Vincent Ouma from Amref in Kenya who was asking about how to address the needs of bedbound people. I am Renuka Bery from the WASHplus project. We ran a project in Kenya on WASH-HIV integration that then expanded to assist the government in its CLTS efforts. We emphasized the need to adopt inclusive sanitation that looked at the issues you noted...bringing supports to those household members who were not able to use a latrine. Different communities designed different types of commodes and bedpans to assist the weak. The Government of Kenya also determined that inclusive sanitation should be part of CLTS. There should be materials in Kenya to assist you. I suggest asking at the CLTS Hub or participating in some of the working groups such as the hygiene promotion working group. Also, please visit the WASHplus website to find some capacity building materials. One in particular is called Integrating Sanitation.
You need to login to reply
Sanitation and hygiene behaviour change programming for scale and sustainability (Sept/Oct 2015, Thematic Discussion 4)
Time to create page: 0.230 seconds
DONATE HERE