Sanitation and hygiene behaviour change programming for scale and sustainability (Sept/Oct 2015, Thematic Discussion 4)
Going to scale: An introduction to this discussion and an invitation to engage
34.5k views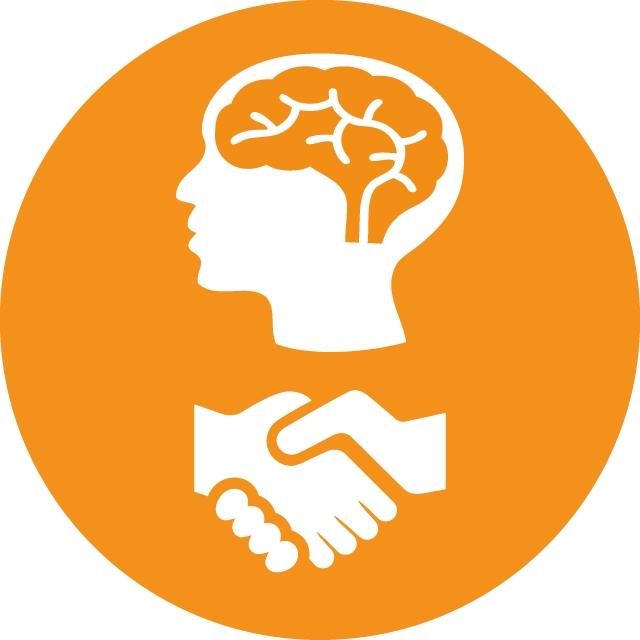 Re: Going to scale: An introduction to this discussion and an invitation to engage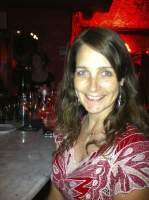 25 Sep 2015 08:11
#15135
by

TraceyKeatman
Following on Aisha Hamza's comment yesterday, another colleague called Anwer Sahooly from the WSSCC CoP asked:
Dear Aisha; Having read your comment I am not sure what the problem is; Is it scarce water resources, poverty and corruption or inadequate hygiene education??

Also, Lalita Pulavarti from the WSSCC CoP responded to Suvojit's comments about the preponderance of engineers...
Thank you for letting us join in on the discussion. Addressing Suvojit's point:

"Second, the continuing preponderance of engineering and engineers in sanitation. I would like to believe this is not changing - hoping that colleagues on the forum will help clarify. Sanitation is still managed by the Public Health Engineering Department in some Indian states"....

We had an opportunity to visit six districts in Orissa and six in Tamil Nadu (India) last year as a part of a BMGF funded project to study Citizen Voices in the implementation of the Nirmal Bharat Abhiyan (NBA) in India. Yes, in Orissa the Executive Engineers (of a joint WATSAN department) are still in charge of the sanitation program. However, this does not mean that they are paying attention to structural or design issues either! It only means they are in charge of the money that flows in through the scheme. They sub contract the building of the toilets to empanelled "NGOs" (who are actually local contractors) who build large numbers of sub-standard toilets that don't survive. To my knowledge, no Executive Engineer actually visited to inspect the toilets built.

Sub-contracting (and the resultant kickbacks), and not giving ownership to the citizens to get the toilet built themselves (due to scale issues/ labor issues [skilled masons, etc.] or any other reason) is killing the scheme. Unless this changes under SBM, we will see more of the same in India.

Our estimate is that the numbers on paper - of coverage - don't hold any water (pardon the unintended pun). Between already low coverage numbers, toilets in disrepair, and low usage for other reasons, we would put real coverage at much lower numbers than published by the government. If interested, you could read our report here:

pacindia.org/uploads/default/files/publi...0cd6bd77fb9d31c7.PDF
Suvojit has since clarified...

Thanks Lalita for sharing your experience - also, for pointing out a typo in my line - "I would like to believe this is not changing" - I wanted to write "I would like to believe this is changing"!
The Executive Engineers I have worked with have been more interested in water projects, which come with bigger budgets...
Now that we are half-way through this week's discussion, Suvojit and I will send some consolidate comments later in the day to see where we are on considering his initial questions and what we're learning / sharing so far. Watch this space!
Tracey Keatman
PiP – Senior Consultant
Partnerships in Practice Ltd.
Email:

This email address is being protected from spambots. You need JavaScript enabled to view it.


Site: www.partnershipsinpractice.co.uk
Twitter: @pipunltd
You need to login to reply
Re: Going to scale: An introduction to this discussion and an invitation to engage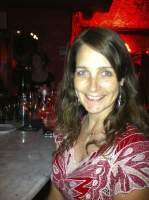 26 Sep 2015 10:14
#15160
by

TraceyKeatman
After 4 days of discussions, there have been some interesting points made in relation to Suvojit's opening comments. Here's a quick summary of what's been said so far (viewed through my biased perspective of course… ☺... please feel free to disagree with me...)
What is really meant by scaling up and 'going to scale' in sanitation and hygiene programming?

As we anticipated, there's been a good level of debate trying to understand what 'scaling up' means in different contexts for sanitation and hygiene; and therefore "programming for scale" depends on having a clear, coherent and accepted definition – which is easier said than done!
As Elisabeth von Muench said:
So what is it that we are scaling up? Purely those things that don't require hardware intervention? Actually, everything, even handwashing and stopping [open defecation] OD needs some form of hardware intervention. So that can't be it. When we say "scaling up (access to) sanitation", what do we really mean in this discussion? … I thought it's all about hygiene behaviour change (mainly handwashing and not doing OD when you have a toilet) - and not really about getting toilets to the people, right?
Alexis D'Agostino introduced the challenge of defining scale-up in the context of nutrition programmes, saying:
… there didn't seem to be a lot of agreement within our field of what that term really meant. Expanding programming to new geographic areas? Integrating it into a local system? Both? Neither? Something else?
What does it mean for those of us working in WASH? Expanding? Integrating?
We started by saying that sanitation hardware interventions need to be 'right' with usable and lasting designs and implemented in a way that promotes local ownership (Lalita Pulavarti and Suvojit). However, as regards hygiene behaviour change Suvojit noted
The very nature of careful social engineering required to bring about (lasting) behaviour change seems to run contrary to some of the factors that make an intervention scalable – an ability to standardise inputs and break programme components down to easily replicable bits.
So to scale up or replicate interventions on a large scale, sanitation hardware supply and hygiene education (> behaviour change) require tailored efforts as they probably won't happen at the same pace nor be comprehended together as a health improvement 'package'. This is the primary challenge when considering 'programming for scale' – the different elements of our programmes don't scale up in the same way or through the same mechanisms.
There was an example provided of how
partnerships and convergent action are central to scaling up
– Anand Sheckhar told us how the Ministry of Drinking Water and Sanitation, the Government of India and the Global Sanitation Fund have announced the "Shillong Declaration" on 'Promoting Sustainable Partnerships'. In Nadia District in West Bengal (see
sabarshouchagar.in/
for more), the whole District has declared its open-defecation free (ODF) status. Key to this was ensuring that stakeholders need to share "key values" that ensure success at scale. These values include, "
Decentralization, conjoint planning, co-financing and collective action
" No doubt, sanitation campaigns need to be locally-led (as Godwin reaffirmed), and sustained on local governmental or collective community resources plus inter-ministry buy-in and coordination (Roland).
As Peter Bury highlighted we need to distinguish between but also promote integration of sanitation and hygiene (education > behaviour) and not treat them as separate activities. Aisha Hamza also reminded us that
hygiene can never be sustained without adequate water
– so the focus remains on water quantity too. Roland also noted
Improvement in health depends therefore more on sanitation once a minimum of clean (utility) water is available.
So we know that, dependent on the context, there has to be some water access integrated with a sanitation service (onsite, shared, household) and behaviour change to have the impact we want. Our views on how we sequence interventions, who we work with and who leads the process (community, government, private sector, NGOs) differ of course and depend on the context (rural, urban, peri-urban, in schools or health centres, post-conflict, IDPS camps, etc.) – surely what we do agree on, as Suvojit asserted at the start, is that scaling up our approaches is critical and we need to keep learning about how to effect systemic hygiene behaviour change in different contexts. Not because behaviour change at scale alone will mean we reach scale on access to sanitation (as Roland pointed out on SuSanA), but because, until recently, hygiene education was less prioritised in WASH interventions, budgets, our discourse and our mind-sets. Aiming for ODF communities, increasing handwashing at critical times (as Hitesh Chakravorty highlighted) and actually talking about menstrual hygiene have all prompted a shift towards a better understanding of the inter-linkages between WASH, health outcomes and a clean environment.
So does scaling up hygienic sanitation practices always mean reaching 100% of the population – so as to ensure total inclusion and intended health gains?
Again Peter questioned this and asked how this has happened in the past (in places such as London) – does take-up happen gradually in ripples as Peter suggested? Peter also challenged how we can ever reach 100% of hygiene education at scale due to population growth, people forgetting, the need for on-going education in schools and through media, etc. Several people commented on how we wont find a one-size-fits-all approach and we need to
look beyond the WASH sector
more, to integrate our efforts with those of others working on livelihoods (as Kitchenme Bawa noted and Suvojit agreed). We also need to work more with non-traditional partners / experts perhaps – Kitchenme pointed out the value of working with "
anthropologists, sociologists and psychologists
" in sanitation programming to better understand the determinants of mass behaviour patterns. Plus, perhaps they can assist us more in raising awareness of the need for sanitation and hygiene amongst people, notably the poorest, who have so many competing priorities for their time and money (Aisha and Roland). Roland also drew our attention to a previous post he made where certain paradigms require a rethink. (See:
forum.susana.org/forum/categories/142-go...g-intervention-areas
)
So, coming back to Suvojit's question about examples of successful scale-up -
who can tell us more about their experiences of scaling up handwashing for example?
Next week we will talk more about how sustaining changed behaviours and then in the third week, we'll return to ODF and slippage.
Thank you for reading!
Tracey Keatman
PiP – Senior Consultant
Partnerships in Practice Ltd.
Email:

This email address is being protected from spambots. You need JavaScript enabled to view it.


Site: www.partnershipsinpractice.co.uk
Twitter: @pipunltd
The following user(s) like this post:
Elisabeth
You need to login to reply
Re: Going to scale: An introduction to this discussion and an invitation to engage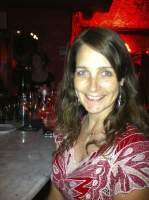 26 Sep 2015 10:18
#15161
by

TraceyKeatman
These are a couple of additional comments that came in to the WSSCC CoP:

From Aisha Hamza:

Anwer. S. The problem is all. One can not practice hygiene/sanitation without adequate water no matter the sensitization done. Unless water supply is improved or made adequate, people wl just hear/listen but cannot adopt to the behavioural changes we desired from them. Thats why l gave example of ldps camps in my place. We have done alot on sanitation/hygiene promotion and still ongoing but no much impact. Reasons could be those l stated earlier. But above all, water is not adequate for usage. Therefore hygiene/sanitation practice is low. So unless water availability is increase, or hygiene and sanitation practice will still be where it is for people in Africa , most especially amongst the rural populace.

From Hitesh Chakravorty:

I am residing in Assam India have abundance of surface as well as ground water but hygiene /sanitation practice is low due to lack of hygiene education. There are large scale construction of lowcost sanitary latrine and school sanitation in the locality. My personal experience behavioural changes not come overnight for example wash hand before taking Mid Day Meal teacher should tell the student to every day and make it habit its responsibility of school teacher during school hour. Same way after latrine during school hour student should instructed to wash hand with soap.
Tracey Keatman
PiP – Senior Consultant
Partnerships in Practice Ltd.
Email:

This email address is being protected from spambots. You need JavaScript enabled to view it.


Site: www.partnershipsinpractice.co.uk
Twitter: @pipunltd
You need to login to reply
Re: Going to scale: An introduction to this discussion and an invitation to engage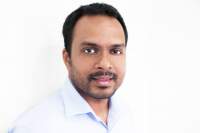 26 Sep 2015 19:59
#15167
by

suvojitc
Thanks for the summary, Tracey.

One subject we did not touch on adequately during this week's discussion is the role of the private sector. As sector practitioners have seen, the private sector has a prominent role to play in the promotion of hygiene and sanitation campaigns and expansion of programmes. Whether in the form of innovative communication campaigns, or financing through CSR, private sector resources need to be harnessed through mutually fruitful collaborations. Again, if there are any instructive experiences of this kind, please do share.

I am sure this will come up in next week's discussion too, on 'Sustainability for behaviour change'.
Suvojit Chattopadhyay,
Monitoring and Evaluation Advisor
Adam Smith International
Nairobi, Kenya
You need to login to reply
Re: Going to scale: An introduction to this discussion and an invitation to engage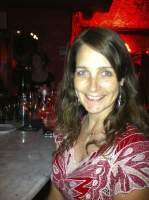 27 Sep 2015 10:25
#15173
by

TraceyKeatman
Thanks Suvojit for the prompt about the role of the private sector. On the WSSCC CoP, Lalita Pulavarti has added some suggested leads for us to follow:
Suvojit, Re Private sector and other innovative experiments, one private sector initiative we have come across is parishudh.sedam.org/ funded by Infosys in Karnataka.

On behavior change, Final Mile has done some work on figuring out how to nudge behavior change: : finalmile.in/behaviourarchitecture/category/social-behaviour
Tracey Keatman
PiP – Senior Consultant
Partnerships in Practice Ltd.
Email:

This email address is being protected from spambots. You need JavaScript enabled to view it.


Site: www.partnershipsinpractice.co.uk
Twitter: @pipunltd
You need to login to reply
Re: Going to scale: An introduction to this discussion and an invitation to engage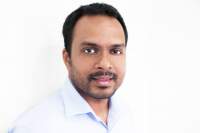 29 Sep 2015 05:15
#15186
by

suvojitc
Thanks all, for this great discussion. Its been a great week, with plenty of new learning. Tracey will be posting a summary of the discussion, but to sign off, I will leave you with my six step formula to a successful sanitation campaign - I know not all will agree, but hopefully this will contribute to the debate in the next two weeks!

First, do not approach communities with a single message (build and use toilets), but with a comprehensive health and hygiene intervention.
Second, instead of being subsidy-averse, be ready to experiment until you get the design right.
Third, play on local power relations.
Fourth, allow communities to evolve their own norms around individual and collective rights and responsibilities.
Fifth, do not hurry into scaling up.
Sixth, and perhaps most important, be conscientious about quality.
Suvojit Chattopadhyay,
Monitoring and Evaluation Advisor
Adam Smith International
Nairobi, Kenya
The following user(s) like this post:
TraceyKeatman
You need to login to reply
Re: Going to scale: An introduction to this discussion and an invitation to engage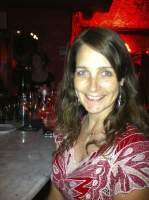 29 Sep 2015 08:41
#15189
by

TraceyKeatman
Thank you Suvojit for stimulating our conversations throughout the last week. Thanks too for this thought-provoking six step formula!

I will post the summary in the coming days - so please continue to watch this space...
Tracey Keatman
PiP – Senior Consultant
Partnerships in Practice Ltd.
Email:

This email address is being protected from spambots. You need JavaScript enabled to view it.


Site: www.partnershipsinpractice.co.uk
Twitter: @pipunltd
You need to login to reply
Re: Going to scale: An introduction to this discussion and an invitation to engage
03 Oct 2015 08:32
#15254
by

sujoy
Hi Shubojit

What prompted me to reply, was your opening line- fortunately the need to go to scale is no longer a discussion.

This is a serious challenge- how do we change the behavior of entire populations in countries that have open defecation. Entire populations, because the socially accepted practice of OD has to be rejected by all. OD has existed and continues to exist because our societies accept it.

Going to scale is about reaching out to communities in the village / para / tola level simultaneously in a district / state. This can be achieved if the focus is on construction as there are enough people in the system to deliver construction. But the focus has to be on sustainable behavior change and herein lies the problem,the system does not have the number of people required to affect sanitation behavior change at the community level. Community facilitators deployed to facilitate community ( not individual) behavior change will require specialized training and mentoring.The key questions here is whether there is adequate capacity and resources available to provide training on community behavior change in large numbers as also the capacity and resources to mentor trained community facilitators.

As the Team leader, i am currently engaged in a project supported by unicef, to develop the implementation framework for using the CLTS approach at scale. Scale here is the district of Malda in West Bengal. Successful implementation of the framework is likely to influence the state policy which still proposes construction delivery through Rural Sanitary Marts and behavior change through community mobilization and extensive use of IEC. Readers will be aware of the CLTS approach and I will not mention how it differs from the IHHL construction approach.

The project is currently being rolled out in phases across the 15 blocks of the district and the focus is on creating the institutional capacity of the district and block administration to implement the national rural sanitation programme using the CLTS approach.

I am hopeful that a viable model of implementation can be demonstrated over the next few months to add to the basket of solutions required to address the magnitude of the problem.

Would be glad to receive queries if any.

Regards

Sujoy Chaudhury
The following user(s) like this post:
TraceyKeatman
You need to login to reply
Re: Going to scale: An introduction to this discussion and an invitation to engage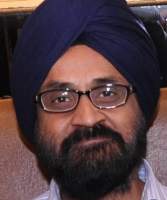 03 Oct 2015 15:22
#15258
by

depinder
Hi Suvojit.
The question is well presented.
Scaling up in sanitation can never be 100% ODF as CLTS and other approaches declare. It has to be incremental because human beings are not machines or stupid people who can suddenly be "triggered" into changing behaviours.
A short answer to what works - a mix of approaches(incentives, awareness, political will, campaign and some disincentive based pressure), works the best in scaling up sanitation. This is expemplified in the Maharashtra state of India where a rural sanitation programme was scaled up by the state government from 2000 to 2007 to cover approx 25% of the districts. This experience is the most successful scaling up experience in India and the most under reported. We had documented it in our WASH Forum Newsletter recently.
Depinder Kapur is Director Water Programme at Centre for Science and Environment. He has taight at Shiv Nadar University and has lead the Sanitation Capacity Building Platform(SCBP) of National Institute of Urban Affairs. His professional engagements have been with AKRSP(Program Officer Forestry), SPWD(Sr. Program Officer), CARE(Director NRM), Oxfam(Program & Advocacy Director), WaterAid India(Country Head) and WSSCC(National Coordinator) and as an independent consultant.


The following user(s) like this post:
TraceyKeatman
You need to login to reply
Re: Going to scale: An introduction to this discussion and an invitation to engage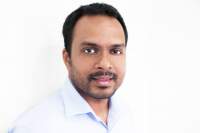 04 Oct 2015 21:53
#15269
by

suvojitc
Thanks for your comment, Depinder. I was hoping to hear from you! Fortunately, I have heard of the Maharashtra story through the newsletter. I agree that setting out a model where one says Triggering +n days, there is 100% ODF is aiming for the impossible, purely theoretical, and therefore, the wrong approach. But also interested in hearing from you, and others possibly, on what a practical time horizon is...So I have heard from the field that if all HHs dont adopt/change behaviour within six months, the chances of slippage, or leaving the community with partial coverage is high. Is there any experience that suggests what that threshold is?
Suvojit Chattopadhyay,
Monitoring and Evaluation Advisor
Adam Smith International
Nairobi, Kenya
The following user(s) like this post:
TraceyKeatman
You need to login to reply
Re: Going to scale: An introduction to this discussion and an invitation to engage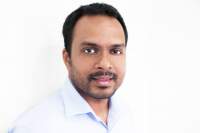 04 Oct 2015 21:56
#15270
by

suvojitc
Thanks Sujoy! And good to get in touch. Do post some information on how we can get updates on the progress you make. I am sure there will plenty of important lessons for everyone in there.
Suvojit Chattopadhyay,
Monitoring and Evaluation Advisor
Adam Smith International
Nairobi, Kenya
The following user(s) like this post:
TraceyKeatman
You need to login to reply
Re: Going to scale: An introduction to this discussion and an invitation to engage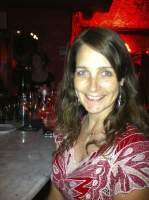 07 Oct 2015 08:37
#15320
by

TraceyKeatman
Depinder Kapur added these fascinating comments to the WSSCC CoP forum:

Experience from Maharashtra village leaders who have successfully championed community wide sanitation coverage using a mix of individual subsidy incentives and social coercion was that some villages may achieve ODF withing a week or two and some take long. In most villages, there is a last mile challenge of getting the stubborn resisters to buld and use toilets and that may take even a year to achieve.

In Jharkhand tribal villages where Global Sanitation Fund is working since 2011, my understanding is that the predominantly tribal community is more hygiene and cleanliness conscious than caste based communities of India. However their adoption of toilets is a challenge given the water scarcity and the risk of unsanitary dry toilets creating a health problem closer home. They are easily motivated by the triggering approach of creating disgust to shit through the role play and community mobilisation. They build temporary toilets on their own with the motivation given but do not have the resources to either make a pucca toilet and also the time and water to maintain and keep it clean. Hence sanitation promotion works well initially but without water and financial support for pucca toilets - usage drops soon thereafter when temporary toilets start crumbling in the rains.

We need to learn from direct experience. Document the reasons for failures, and not immediately jump to analysing the results. Unfortunately in the WASH sector we have a tendency for fanatical adherence to one sanitation and hygiene promotion approach and any failure is blindly assessed and defended from the perspective of how that approach was applied, and no effort is made to understand reasons for failure from the perspective of the community. The issue of threshold levels is a misnomer - since it depends on context and conditions.

Experience from rural Maharashtra or Jharkhand may not be applicable everywhere in India and to the rest of the world. For example in India we see that where the need is more and where open defecation places are few, where religious and cultural factors prevail in positively influencing sanitation behaviours - any promotional approach that is well executed, will take a relatively shorter time.

The important thing to note is that achieving ODF status in a rural community may take up to a year or even 2 years where you have a local NGO or a government programme pushing them to change. And in some instances where there is no external pressure, even much longer. To achieve and cannot be expected as an automatic instantaneous behaviour change realisation of one sanitation promotion approach. A lesson of massive slippage in CLTS promoted villages, that is almost the same slippage as other promotion approaches.

Behaviour change is important, also important are material living conditions and livelihoods. If people are giving more priority for say their livelihoods eg. where there is migration for long periods in a year, and where water availability is an issue, then we cannot expect behaviour change and maintenance and use of toilets in their villages. In caste based communities, that are hierarchical and social and economic status is intertwined, the self perception of low caste people is often a manifestation of their livelihood status and the work they do. For example a manual scavenger who collects shit in the urban areas and a low caste villager in rural area who may be a manual labourer - their self perception of what they are and what they should be, is often determined by their occupation and the social structures imposed from centuries. They may perceive open defecation and not washing hands with soap as a natural result of their low social and economic status.

In Bihar were we did a Formative Research on Hygiene and Sanitation - the low caste men told us that their social status will come into conflict with higher caste and landlords, if they started washing hands and wearing clean clothes. They told us that they are well aware of benefits of hygiene and hand washing but then that is not their prerogative that they are better off looking unclean and some of them do not even bathe everyday. Hence your personal sanitation and hygiene standards are not an outcome of lack of knowledge and awareness, or a result of failure of "a correctly administered CLTS approach", but as an indirect reflection of your social and economic status. At least this is true in most parts of India.

Hope this direct response helps. Since we deal with shit, we should not be afraid of facing it!!
Tracey Keatman
PiP – Senior Consultant
Partnerships in Practice Ltd.
Email:

This email address is being protected from spambots. You need JavaScript enabled to view it.


Site: www.partnershipsinpractice.co.uk
Twitter: @pipunltd
The following user(s) like this post:
SusannahClemence
You need to login to reply
Sanitation and hygiene behaviour change programming for scale and sustainability (Sept/Oct 2015, Thematic Discussion 4)
Time to create page: 0.289 seconds
DONATE HERE