Sanitation and hygiene behaviour change programming for scale and sustainability (Sept/Oct 2015, Thematic Discussion 4)
Resources and reading (for sanitation and hygiene behaviour change programming for scale and sustainability)
8434 views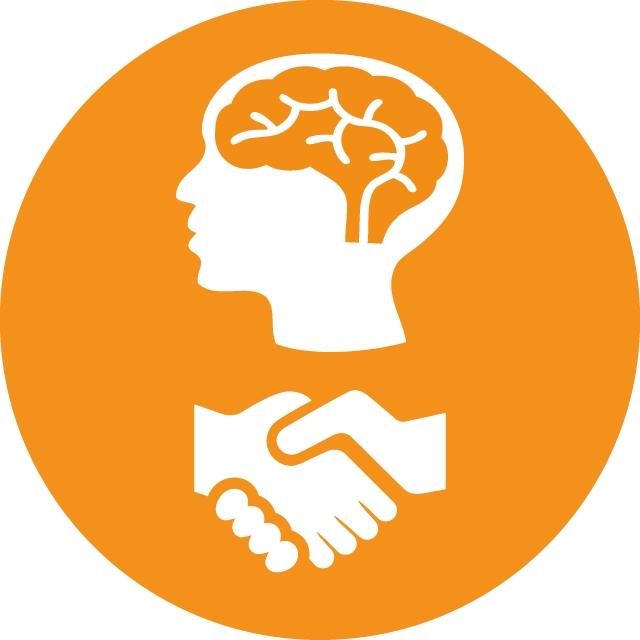 Resources and reading (for sanitation and hygiene behaviour change programming for scale and sustainability)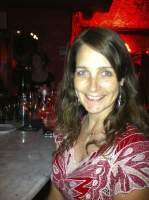 22 Sep 2015 17:21
#15078
by

TraceyKeatman
Hello everyone,
To prompt further thoughts and if you would like to read more of the literature about scaling up WASH, please take a look at some of these resource documents. All are available online but are brought together here for ease of reference.
Oddsdottir, F. (2014).
Evaluations of scaling up
, GSDRC Helpdesk Research Report 1097, GSDRC: University of Birmingham
USAID (2011)
At-Scale Hygiene and Sanitation Experiences and Lessons Learned
, USAID Hygiene Improvement Project, The Academy for Educational Development, Washington D.C.
Water and Sanitation Program (2012)
What Does It Take to Scale Up Rural Sanitation?
Water and Sanitation Program Working Paper series
Taylor, B. (2013)
Effectiveness, Scale and Sustainability in WASH Programmes – A Review
, Springfield Working Paper Series (2), The Springfield Centre, Durham.
Here's a quote from one of the papers that I particularly liked:
People could be provided with the most effective sanitation hardware available but they are unlikely to alter their habits unless they are aware of the incentives to do so.

As a bit of fun, if you can identify who said this, you will
win the coveted and one-off Reader-of-the-Day Award
!
Thank you!
Tracey Keatman
PiP – Senior Consultant
Partnerships in Practice Ltd.
Email:

This email address is being protected from spambots. You need JavaScript enabled to view it.


Site: www.partnershipsinpractice.co.uk
Twitter: @pipunltd
This message has attachments files.
Please log in or register to see it.
The following user(s) like this post:
Mwadime
You need to login to reply
Re: Resources and reading - sustainability for behaviour change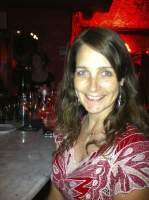 29 Sep 2015 17:20
#15203
by

TraceyKeatman
Hello all,
As you may have noted, we've moved the discussion on to look specifically at behaviour change techniques and how we might be able to understand, influence and transform social norms and behaviours around hygiene practices. Here are some suggested resources for you to consider reading:
Cavill, S. with Chambers, R. and Vernon, N. (2015) 'Sustainability and CLTS: Taking Stock',
Frontiers of CLTS: Innovations and Insights
Issue 4, Brighton: IDS
www.communityledtotalsanitation.org/reso...nd-clts-taking-stock
Hanchett, S., Krieger, L., Kahn, M.H., Kullmann, C. and Ahmed, R. (2011)
Long-Term Sustainability of Improved Sanitation in Rural Bangladesh
, Washington, DC: World Bank
www.communityledtotalsanitation.org/reso...ion-rural-bangladesh
Mosler, H-J., Huber, A., Inauen, J. and Tobias, R. (2012) 'How to achieve evidence-based behavioural change',
Sandec News
Issue 13, Switzerland: Eawag / Sandec
Please see the attached document.
Presentation on
Systematic Behavior Change
, Prof. Hans-Joachim Mosler, Eawag - please see attached presentation. (
www.eawag.ch/
)
Here's an interesting blog article looking at behaviour change from a different perspective:
thisisyoke.com/successful-behaviour-change-campaigns
Take a look at some of
UNICEF's
work here:
www.unicef.org/wash/index_43107.html
Specifically on handwashing, please find the many resources of
The Global Public-Private Partnership for Handwashing
available here:
globalhandwashing.org/resources-main/
Many thanks, Tracey
Tracey Keatman
PiP – Senior Consultant
Partnerships in Practice Ltd.
Email:

This email address is being protected from spambots. You need JavaScript enabled to view it.


Site: www.partnershipsinpractice.co.uk
Twitter: @pipunltd
This message has attachments files.
Please log in or register to see it.
You need to login to reply
Re: Resources and reading - ODF and slippage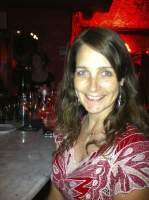 06 Oct 2015 16:56
#15311
by

TraceyKeatman
Hello there,
So now we're moving into the third week of discussions that focus specifically on 'ODF and slippage'. Here are some resources for you:
Tyndale-Biscoe, P., Bond, M. and Kidd, R. (2013) ODF Sustainability Study, FH Designs and Plan International,
www.communityledtotalsanitation.org/reso...inability-study-plan
UNICEF (2014) Evaluation of the WASH Sector Strategy "Community Approaches to Total Sanitation" (CATS), UNICEF,
www.unicef.org/evaluation/files/Evaluati...RSION_March_2014.pdf
Coffey, D., Gupta, A., Hathi, P., Khurana, N., Spears, D., Srivastav, N. and Vyas, S. (2014) Revealed Preference for Open Defecation: Evidence From a New Survey in Rural North India, SQUAT Working Paper 1, Rice Institute,
riceinstitute.org/research/revealed-pref...onger-working-paper/
O'Connell, K. (2014) What Influences Open Defecation and Latrine Ownership in Rural Households?: Findings from a Global Review, Water and Sanitation Program Working Paper, Washington DC: World Bank,
www.wsp.org/sites/wsp.org/files/publicat...anitation-Review.pdf
Wilbur, J. and Jones, H. (2014) 'Disability: Making CLTS Fully Inclusive', Frontiers of CLTS: Innovations and Insights Issue 3, Brighton: IDS,
www.communityledtotalsanitation.org/site...ue3_Disabilities.pdf
The GSF Progress Report 2014:
wsscc.org/resources-feed/global-sanitati...gress-report-2014-3/
The GSF Mid-year Progress Report 2015:
wsscc.org/resources-feed/global-sanitati...d-progress-update-3/
GSF's recently published case study on 'Sanitation and Hygiene Promotion in Madagascar':
wsscc.org/2015/10/02/learning-progress-a...otion-in-madagascar/
Many thanks, Tracey
Tracey Keatman
PiP – Senior Consultant
Partnerships in Practice Ltd.
Email:

This email address is being protected from spambots. You need JavaScript enabled to view it.


Site: www.partnershipsinpractice.co.uk
Twitter: @pipunltd
You need to login to reply
Sanitation and hygiene behaviour change programming for scale and sustainability (Sept/Oct 2015, Thematic Discussion 4)
Time to create page: 0.214 seconds
DONATE HERE