Opportunities for mitigating the Solid Waste Management problem within Kitwe, Zambia and resource recovery options - and incineration discussion
7631 views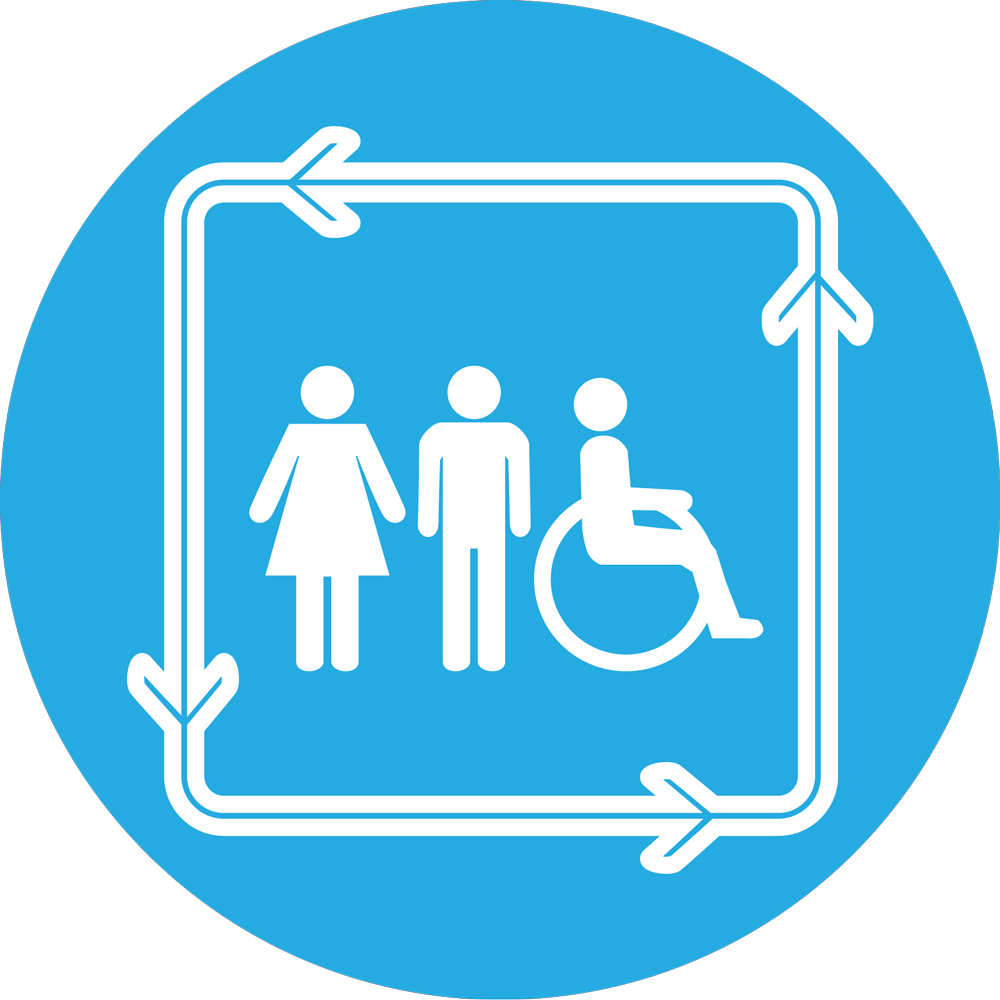 Re: Opportunities for mitigating the Solid Waste Management problem within Kitwe, Zambia and resource recovery options - and incineration discussion
24 Jun 2021 11:59
#32416
by

Pat
Thank  you  Gerry  for your insight. Will definitely go through your suggestions. 
Like you mentioned,  for organic waste, composting is the best way to go, and many need to be educated on that, especially on the aspect of waste separation. 

Kind regards 
Pat
You need to login to reply
Re: Opportunities for mitigating the Solid Waste Management problem within Kitwe, Zambia and resource recovery options - and incineration discussion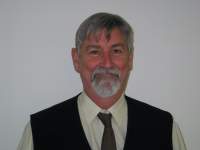 22 Jun 2021 03:08
#32407
by

Gerry
Thank you Patrica. My apologies for not responding sooner. While I do appreciate that there are many instances of incinerators as waste management tools around the world, there is growing evidence of harm from dioxin and furans which cannot be contained and other gaseous outputs. Leaving that aside the major point in regard to burning 'waste' is that a very large percentage of it, which varies from country to country is organic material. Recent work by myself and others in regard to the use of compost teas and vermicast as a seed inoculum, has indicated that even in very poor soils if the seed is stimulated to encourage the production of exudates as it first takes root, the need for chemicals can be comprehensively if not totally eliminated.
Interestingly better results are obtained if a 'facultative' process is part of the production of compost, in the same way that it occurs in the production of worm casts. If applied in the instance of small scale subsistence farming this will mean the requirement for organic materials to make quality compost will create more demand than simply burning organic materials for the production of electricity.
Can I also make the point that incineration of organic materials to create electricity is neither profitable for the community nor beneficial. The only people who make money from incineration are the bankers and the people selling technology. The principal income from incineration comes form 'gate fees' or 'disposal' fees paid for by the community. The power generated using the waste from the community is then sold back to them at a highly inflated price. Little wonder it is profitable - the community pays for the technology, the collection system, the 25 year contract then loses its money, its organic material and pays top money for electricity.
The far better outcome for the community is local composting and worm farming, which are both scaleable and profitable. The secret to this is 'source separation' of organic waste. You can find more detail on this on my website: 
www.gerrygillespie.net/
 - in the 'Latest News' section.
You can find vast array of papers on why incineration is not viable on web site of the Global Alliance for Incineration Alternatives (GAIA):
www.no-burn.org
- The UN has declared that the ongoing use of soil abusive chemicals in food production means we now have around 60 harvests left for industrial agriculture - the question is will we change to the more profitable, more sensible and life saving processes in time? If we all remain in our silos and don't see and read about what others are doing in these fields we are doomed to repeat silly mistakes.
Regards Gerry Gillespie
This attachment is hidden for guests.
Please log in or register to see it.
This message has attachments files.
Please log in or register to see it.
You need to login to reply
Re: Opportunities for mitigating the Solid Waste Management problem within Kitwe, Zambia and resource recovery options - and incineration discussion
03 Jun 2021 22:36
#32302
by

Pat
Hi Gerry,
In response to your comment.  It is very possible and infact a number of countries with a well organised waste collection system are embarking on the waste to energy project.  For example the Reppie plant in Ethiopia, commissioned in 2018, designed to  generate electric power from solid waste collected.
France alone also has about 126 waste-to - energy plants,  while Germany has about 121 and Italy about 40. 
 Patricia 
You need to login to reply
Re: Opportunities for mitigating the Solid Waste Management problem within Kitwe, Zambia and resource recovery options - and incineration discussion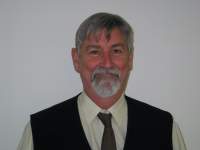 28 May 2021 02:36
#32250
by

Gerry
Your suggestions regarding source separation and composting are very sound. Also making food waste and other high protein materials into hydrolysate are a very, very simple way to get high value from materials at a very local level.
The concept of utilising local materials for local benefit also can produce local employment in local centres.
The notion of energy from waste does not make any sense. Any soil in the world which has been used for agriculture will need all the organic matter it can get which can be provided by composts, as you suggested.
The only things which will burn in an incinerator are organic in origin and these should be used as liquid fertiliser, composted or recycled in local value-add processes. Can I suggest you contact John Wilson in Zimbabwe, if you need related information on the subjects. His email is: 
This email address is being protected from spambots. You need JavaScript enabled to view it.
Also you can see my web site under the "latest News' pages for a range of free information of organics processing: 
www.gerrygillespie.net/
You need to login to reply
Opportunities for mitigating the Solid Waste Management problem within Kitwe, Zambia and resource recovery options - and incineration discussion
21 May 2021 20:04
#32216
by

Pat
Kitwe is located in the Copperbelt province and is Zambia's second largest city, like most developing cities Zambia's effective solid waste management is a challenge. Some of the challenges that Kitwe town faces in waste manage include:
a)     Indiscriminate dumping;
b)     Transportation system is not reliable and efficient due to frequent breakdowns;
c)     Lack of facilities for weighing solid waste at final disposal;
d)    Lack of financial support from the government;
e)     Lack of public education aimed at reducing and separating solid waste; and
f)      Lack of enforcement of laws.

Solid waste collection and disposal from the central business district, market places and households account for about 23% of the waste handled by the Kitwe city council. Private companies handle about 5% of generated waste in the city. One of the major private companies, the Copperbelt Solid Waste Management company (COP-waste) handles about 12% and about 60% of the waste is uncollected. These figures show that there is underutilization of valuable  waste streams and hence showing that the public does not generally view waste as a resource. This limitation in competition for waste management opens up a number of opportunities for mitigating the solid waste problem in the city.
Some of the opportunities for mitigating the solid waste problem in the city include:
Promoting participation by private companies by getting them involved in the management of waste.  Kitwe has more than 60% of waste uncollected. The lack of adequate equipment for transportation and handling of waste can be resolved by establishing agreements with stakeholders who can purchase equipment, which can be hired to the city council and other private companies at affordable prices.
There are also opportunities for small enterprises to collect and compost it for resale to farmers and garden owners.
And committee members for big markets, such as the Chisokone market can create jobs by employing people to collect, separate waste for re-use or recycle or reselling to recycling companies.
Kitwe as a city and  Zambia as a country at large has a number of resource recovery options that can be put in place to create valuable
products from generated waste. Some of these options are already implemented by individuals at small scale and hence need funding to grow. Stakeholder groups can be formed that are able to fund ideas and innovations of recycling solid waste. Some of the ideas could include:
The making of compost from organic waste collected as it is the majority of waste collected. Educating farmers that high yields can also be obtained by incorporating compost in farming. By going organic, the compost product can be used to amend the soil by replenishing it with organic matter which will improve the overall soil conditions, developing and maintaining structure, improving physical properties, decreasing susceptibility.
The making of weaved recycled plastic bags, plastic brooms from plastic bottles
Making of feedstocks, such as paper mills, metal smelters and plastic manufacturing facilities.
Waste-to-energy options in Kitwe can be done by adopting maximum recycling with waste-to-energy ideas in an integrated waste management system which would significantly reduce dumping in Kitwe. Waste-to-energy technologies are available that can process unsegregated low-calorific value waste, and industry is keen to exploit these technologies in places like Kitwe. 
Alternative thermal treatment processes to combustion include gasification, pyrolysis, production of refuse derived fuel and gas-plasma technology.  Therefore, although other waste minimization options exist, recycling and composting are an accessible way to empower communities, generate income and provide an excellent opportunity for initiating waste minimization programs and resource mobilization in Kitwe.
The following user(s) like this post:
paresh
,
rbanda
You need to login to reply
Time to create page: 0.171 seconds
DONATE HERE