How to measure helminth eggs (in a reuse context)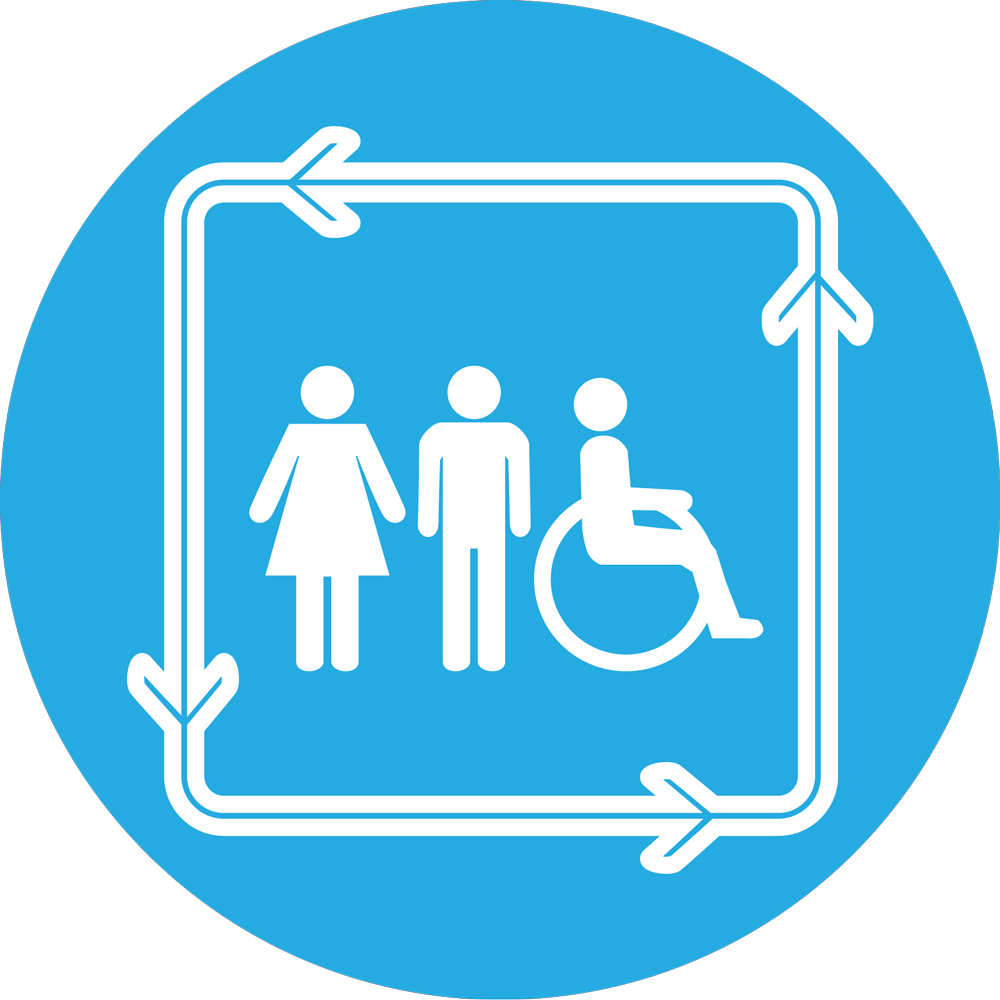 Re: How to measure helminth eggs (in a reuse context)
20 Oct 2015 10:55
#15528
by

Pradip
Since a single ova contain high numbers of gene copy PCR is sensitive than other available methods. Yes it is expensive at the setup stage however, the method can provide species level detection within couple of hours that is fundamental for successful application of WASH program. Additionally, it is more automotive method than other methods.
You need to login to reply
Re: How to measure helminth eggs (in a reuse context)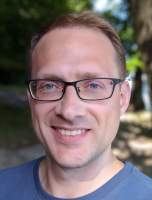 20 Oct 2015 11:05
#15529
by

JKMakowka
Ahh, that is a pretty interesting way to differentiate between free and encapsulated DNA. But does it really work on dead eggs that have their shell still unbroken?
In general PCR methods will probably become more common in the future, and relatively cheap and mobile equippment like this:
www.bento.bio/
will help a lot.
---
Microbiologist & emergency WASH specialist
Visit the new WASH Q&A at: WatSan.eu
You need to login to reply
Re: How to measure helminth eggs (in a reuse context)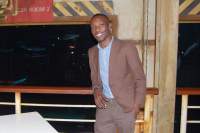 21 Oct 2015 09:35
#15547
by

KabaDennis
Hiii
I have tried to read all the inputs in this discussion so far and this is my take
(1) Methods used for the detection and quantitfication of helminth eggs in clinical samples cannot be applied effectively to environmental samples, due to so many factors, such as the concentration of these eggs in the environment, the type of sample, and the presence of materials such as soil particles that may affect the recovery of the eggs.
(2) Current methods used in the environmental setting mostly have two common steps; that is to separate the eggs from other particles, mostly employing the use of flotation solutions in an attempt to create differential gravity gradients allowing the eggs to float. This particular step however leads to differences in methods due to the type of solution used. e.g the US EPA makes use of magnesium sulphate, WHO uses zinc sulphate and then the SA method which features prominently in the discussions uses zinc sulphate as well. Other methods use NaCl, sucrose etc. In addition the specific gravity of the flotation solution used differs and this particular property is critical as well.
(3)The application of molecular techniques for the detection of helminths in environmental samples is one major advance in the field due to their specificity, however the challenge as it is is with the differentiation between viable and non-viable nucleic material. However there seem to be hope in this regard from the paper of Pecson et al., 2006

There is currently project funded by the Bill and Melinda Gates Foundation and Lead by Prof. T.A. Stenstrom of the Durban University of Technology, that is looking a the development of a uniform method for the detection and enumeration of helminth eggs in environmental samples, this is being done in collaboration with partner laboratories and researchers from Mexico, India, Senegal and South Africa (including the developers of the SA method as mentioned. As part of this project a review of current existing methods in use as well new and emerging techniques is almost complete and would be published in an open access journal so that all can have access to information on the current state, this review discusses the pros and cons of the current methods.
The following user(s) like this post:
muench
You need to login to reply
Re: How to measure helminth eggs (in a reuse context)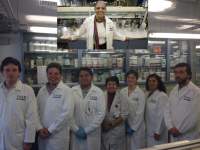 23 Oct 2015 16:22
#15598
by

TeamWTR
Dear All,

Our opinion, based on our experience with qPCR and some research papers of colleagues, is that the current detection limits are not suitable for testing samples that need to meet guidelines and regulations for wastewater reuse in agriculture (e.g. WHO) since the detection limit of molecular techniques is still above those values. Moreover, the number of template copies per egg depends on their stage of development and thus it is not easy to correlate those two numbers in actual samples. However, it is possible to determine viability of eggs but incubation is needed for this.

We agree that PCR is not available in many facilities around the world and this is a limitation for implementing the technique, however, this could change in the near future as the technology becomes affordable.

We suggest that people interested in this topic read the following papers:

• Raynal, M., Villegas, E.N., Nelson, K.L. (2012) Enumeration of viable and non-viable larvated Ascaris eggs with quantitative PCR, Journal of Water and Health, 10(4) 594-604.
• Pecson, B., Barrios, J.A., Johnson, D.R. and Nelson, K. (2006) A real-time PCR method for quantifying Ascaris eggs using the first internally transcribed spacer region of ribosomal DNA. Applied and Environmental Microbiology, 72 (12) 7864-7872.

Regards, TeamWTR
---
Water Treatment and Reuse Team, UNAM
Instituto de Ingeniería (Engineering Institute)
Universidad Nacional Autónoma de México, Mexico City.

E-mails
Blanca Jimenez:

This email address is being protected from spambots. You need JavaScript enabled to view it.


Catalina Maya:

This email address is being protected from spambots. You need JavaScript enabled to view it.


Jose Antonio Barrios:

This email address is being protected from spambots. You need JavaScript enabled to view it.
The following user(s) like this post:
JKMakowka
You need to login to reply
Re: How to measure helminth eggs (in a reuse context)
01 Nov 2015 01:43
#15722
by

Pradip
Dear All,
Thank you all for your post. It was nice to read all of your comments regarding the topics. Detection limit of molecular method has limitations meeting WHO standards when applying the method in wastewater and sludge samples. Since helminth ova contain multiple gene gene copies depending on the development stage of the ova. Molecular method is so far best option to detect helminth ova from wastewater matrices. I have looked recovery rate of helminth ova from waste water matrices using qPCR and results indicated very low recovery rate. Focus should given to improve recovery rate, that can improve the detection limit of molecular method.
Comparison of concentration methods for rapid detection of hookworm ova in wastewater matrices using quantitative PCR.Exp Parasitol. 2015 Sep 8;159:160-167 (
www.ncbi.nlm.nih.gov/pubmed/26358269
).
Thank you
The following user(s) like this post:
JKMakowka
You need to login to reply
Re: How to measure helminth eggs (in a reuse context)
25 Apr 2018 16:24
#24886
by

muench
Pradip Gyawali has published another paper on this topic which I would like to bring to your attention. He has posted in this thread before (scroll up).

This paper was published in Feb 2018 in the IWA journal Water, Science and Technology.

Title:
Infectious helminth ova in wastewater and sludge: A review on public health issues and current quantification practices

Abstract:

Raw and partially treated wastewater has been widely used to maintain the global water demand. Presence of viable helminth ova and larvae in the wastewater raised significant public health concern especially when used for agriculture and aquaculture. Depending on the prevalence of helminth infections in communities, up to 1.0 × 103 ova/larvae can be presented per litre of wastewater and 4 gm (dry weight) of sludge. Multi-barrier approaches including pathogen reduction, risk assessment, and exposure reduction have been suggested by health regulators to minimise the potential health risk. However, with a lack of a sensitive and specific method for the quantitative detection of viable helminth ova from wastewater, an accurate health risk assessment is difficult to achieve. As a result, helminth infections are difficult to control from the communities despite two decades of global effort (mass drug administration). Molecular methods can be more sensitive and specific than currently adapted culture-based and vital stain methods. The molecular methods, however, required more and thorough investigation for its ability with accurate quantification of viable helminth ova/larvae from wastewater and sludge samples. Understanding different cell stages and corresponding gene copy numbers is pivotal for accurate quantification of helminth ova/larvae in wastewater samples. Identifying specific genetic markers including protein, lipid, and metabolites using multiomics approach could be utilized for cheap, rapid, sensitive, specific and point of care detection tools for helminth ova and larva in the wastewater.

+++++++++

The rest of the paper is behind a paywall but perhaps Pradap is allowed to share an earlier copy of the paper or a related powerpoint presentation. I will ask him.

Regards,
Elisabeth
---
Community manager and chief moderator of this forum via SEI project ( www.susana.org/en/resources/projects/details/127 )

Dr. Elisabeth von Muench
Independent consultant in Brisbane, Australia


This email address is being protected from spambots. You need JavaScript enabled to view it.

Twitter: @EvMuench
Sanitation Wikipedia project leader: en.wikipedia.org/wiki/Wikipedia:WikiProject_Sanitation
E-mail me to get involved:

This email address is being protected from spambots. You need JavaScript enabled to view it.



You need to login to reply
Re: How to measure helminth eggs (in a reuse context)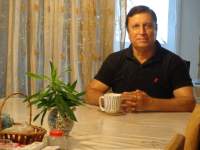 29 Apr 2018 19:14
#24924
by

F H Mughal
Dear Elisabeth,

Just for my information, and, probably, for the information of other forum users: Is it possible for Susana to purchase a paper officially, and post it on the Susana library, for use by the forum users - - any copyright issues problem?

Regards,
F H Mughal
---
F H Mughal (Mr.)
Karachi, Pakistan
You need to login to reply
Re: How to measure helminth eggs (in a reuse context)
30 Apr 2018 16:49
#24936
by

muench
Dear Mughal,
Good question. My understanding is that we are not allowed to do that, and neither are the authors of the paper. That's because on the pdf file it says:
Please note that you are not permitted to post the IWA Publishing PDF version of your
paper on your own website or your institution's website or repository.
Maybe, just maybe it's OK because I wouldn't be putting it up on a website but on the forum and people can access it only if they have a SuSanA login? But I doubt it, as it would mean that 9000 people would potentially have access to it and it would probably undermine the business model of IWAP.
Maybe it's OK if I post the file here for just a week and then take it down again before anyone notices (probably not that many people would download it anyway as it's a niche topic; so not much income lost for IWAP):
This attachment is hidden for guests.
Please log in or register to see it.
Regards,
Elisabeth
---
Community manager and chief moderator of this forum via SEI project ( www.susana.org/en/resources/projects/details/127 )

Dr. Elisabeth von Muench
Independent consultant in Brisbane, Australia


This email address is being protected from spambots. You need JavaScript enabled to view it.

Twitter: @EvMuench
Sanitation Wikipedia project leader: en.wikipedia.org/wiki/Wikipedia:WikiProject_Sanitation
E-mail me to get involved:

This email address is being protected from spambots. You need JavaScript enabled to view it.



This message has an attachment file.
Please log in or register to see it.
You need to login to reply
Re: How to measure helminth eggs (in a reuse context)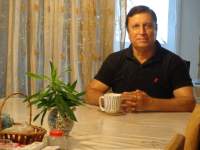 30 Apr 2018 18:33
#24939
by

F H Mughal
Dear Elisabeth,

That was quite informative for me. Thanks. I would tend to go for your contents in the last para - post the file here for just a week.
You are right - not that many people would download it anyway as it's a niche topic - I also do not download all that pertains to wastewater.

Is it possible for Susana to establish working relationship (if that is the right term) with IWA? In another post, I got the impression that Susana has a working relationship with India Water Portal. If I have got it right, then, I would suggest collaboration with California-based Pacific Institute.

Regards,
F H Mughal
---
F H Mughal (Mr.)
Karachi, Pakistan
You need to login to reply
Time to create page: 1.972 seconds