Faecal Sludge Management: Program Manager - Freetown, Sierra Leone
5561 views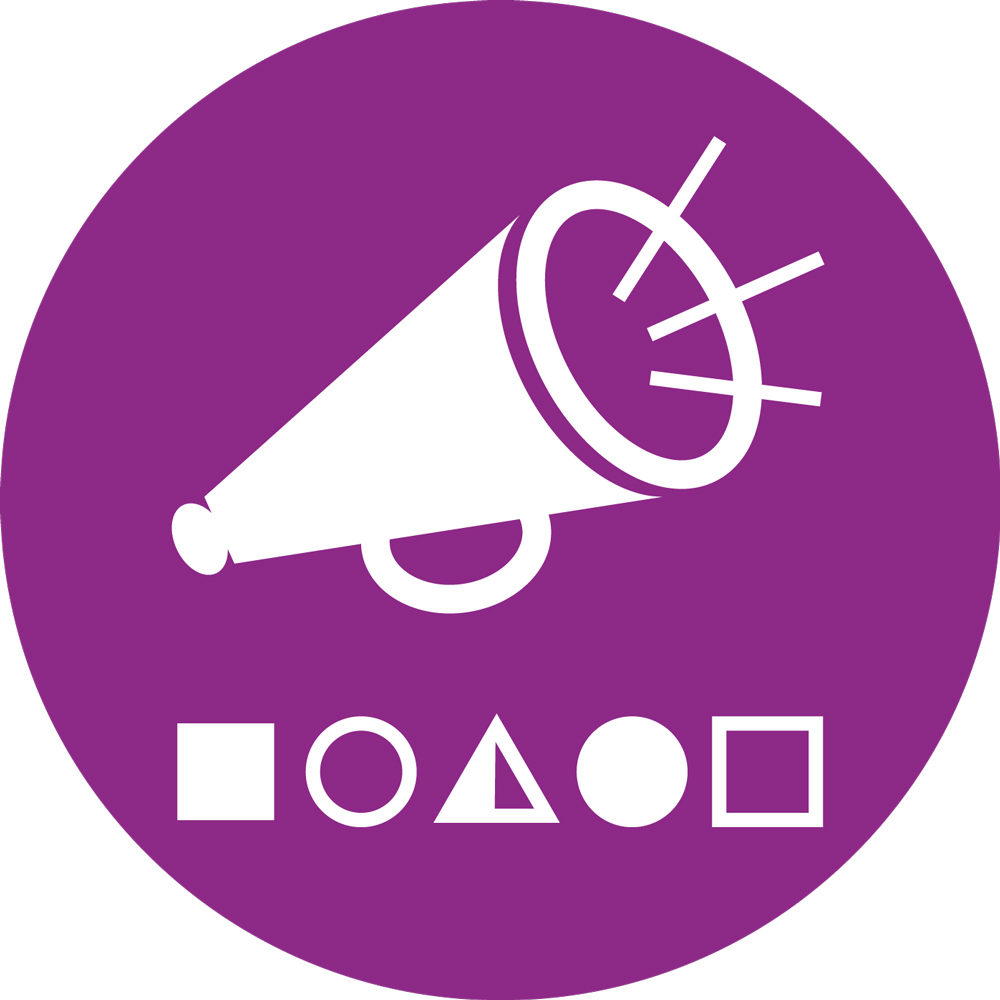 Faecal Sludge Management: Program Manager - Freetown, Sierra Leone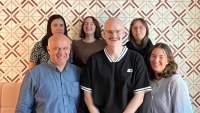 06 Feb 2014 15:33
#7267
by

secretariat
Please see the following posting which has been forwarded to the SuSanA Secretariat through one of our partner organisations.
Title:
Faecal Sludge Management - Program Manager
Job Posting:
unjobs.org/vacancies/1391364080345
Closing Date:
Friday, 21 February 2014
Organization:
GOAL
Description
Title:
Faecal Sludge Management - Program Manager
Job Location:
Freetown, Sierra Leone
Responsible to:
WASH Coordinator
Start Date:
1 March 2014
Contract Length:
5 – 6 months (project end date is 31 August 2014)
General Description of GOAL SL's Work:
In 1999 GOAL began work in Sierra Leone with a disadvantaged Children and Youths' Program for street children in Freetown and providing emergency relief in Kenema for the incoming Liberian refugees. Since then GOAL has expanded in both locations. In Kenema, to include a WASH and a child protection program and in Freetown, the main base of operations, WASH, child protection, HIV/AIDS, nutrition and health.
In Kenema GOAL implements a UNICEF and Irish Aid funded WASH program. This program constructs or rehabilitates gravity flow systems, protected hand dug wells and uses the Community-Led Total Sanitation (CLTS) approach to promote sustainable sanitation solutions for approximately 650 rural communities. There is also a WASH in schools program that delivers School Sanitation and Hygiene Education (SSHE) and School-led Total Sanitation (SLTS) both directly by GOAL and through a local partner.
GOAL also has a three year Urban WASH project in Freetown, part of the Urban WASH NGO Consortium, funded by DFID. GOAL is continuing to expand activities into more slum and marginal communities across the city.
The three year programme aims to work with partners including Freetown City Council, Guma Valley Water Company and the Ministry of Energy and Water Resources to support the implementation of the Government of Sierra Leone's National Water and Sanitation Policy and improve WASH conditions for vulnerable communities within 23 city sections of Freetown.
The programme focusses on a community led approach to diarrheal disease prevention, improving the management of faecal sludge in Freetown and contributing to a creation of a Cholera Preparedness plan.
Background
Sierra Leone has one of the highest under-5 child mortality rates in the world, exacerbated by poor water and sanitation services. Freetown, the capital, has a population of 1.2 million people; a number that has doubled over the past 20 years mainly as a consequence of the war. Over 60% live in extremely densely populated areas, often near the sea with limited WASH services and are exposed to health risks associated with inadequately managed waste that flows through the city. Over 90% are served by on site sanitation and over 50% of households share facilities with four households (on average) per latrine.
The sanitary condition of many of these facilities is compromised by difficulties to remove and dispose of faecal waste. These include problems of access and weak institutional waste disposal systems. In 2008, GOAL, Oxfam, ACF, Concern, and Save the Children joined forces in a DFID-funded Freetown WASH Consortium (FWC) to support the FCC to strengthen WASH services in Freetown. In April 2013, the FWC, with assistance from the FCC, conducted a survey which found 83% of the public sanitation facilities to be functional; but that the difficulty of desludging was a major obstacle to hygiene and sustainability. The present system for desludging involves the relevant WASH committees contracting a private operator (in FWC operational city sections), typically using a vacuum tanker when the pit becomes full. However, the WASH committees do not currently have the mandate to regulate the services and this results in delays and/or sludge directly emptied into the sea.
An estimated 70,000m3 of raw faecal sludge is produced in Freetown each year; and approximately 17% is disposed inside the Kingtom dumpsite, which doubles as a solid and liquid waste dump. It is not known what happens to the remaining 83% but it is likely that much of it is dumped locally.
The project
GOAL, in partnership with Freetown City Council (FCC), aims to develop approaches based on public/private partnerships that build on existing work and enables FCC to significantly improve the safe management of faecal sludge waste and improve public health in Freetown.
The vision is a viable city-wide Faecal Sludge Management (FSM) system led by the FCC based on defined and measureable performance indicators that ensure the provision of affordable and safe sanitation services in the city of Freetown by commercially viable private sector enterprises. This system will ensure the safe collection, transportation, and eventually, treatment, disposal and/or re-use of faecal sludge throughout the city.
The overall objective of the programme is to propose improved institutional and regulatory framework to clarify roles and responsibilities between FCC, Freetown Waste Management Company (FWMC), government agencies, the private sector and civil society to strengthen FSM and disposal systems.
The overriding research questions which will be explored are:
• What management models can be adopted in Freetown for FSM to ensure operationally sustainable and commercially orientated service provision?
• Is the market for resource recovery (nutrients, energy) sufficiently large and stable to create additional incentives for comprehensive collection and treatment of faecal sludge?
• What actions need to be taken by the FCC to ensure that service levels meet customer demand in a commercially viable environment for private sector service delivery while ensuring that regulation and performance monitoring upholds both transparency and accountability?
The Role
The FSM PM will support the coordination of the 6 month project and act as the communication focal point for various consultants, FCC and IWA Focal Person; with the primary responsibility of ensuring good communication between stakeholders, inputting and consolidating data and producing clear, concise guidance and reports throughout the project.
The FSM PM will be based in Freetown, Sierra Leone. A limited amount of remote support may be required after this period. GOAL will cover all costs for the FSM PM including flights, visa, accommodation and living allowance.
• Be responsible for ensuring; the overall progress of the project, deadlines are kept, and activities run in a timely manner
• Engaging stakeholders and organising and facilitating workshops and activities
• Coordinating activities among partners and consultants to ensure logical and timely succession of work through excellent communication
• Assisting technical consultants on various activities including Willingness and Ability to Pay surveys and technical assessments
• Inputting and consolidating research data where necessary
• Producing excellently written and presented reports
• Technical support to the Urban WASH Consortium Faecal Sludge Supervisor (NB this is a separately funded project)
Requirements
• Degree in a relevant subject area e.g. FSM, International development, public health etc.
• Knowledge of FSM or urban sanitation practises
• Excellent coordination skills
• Excellent report writing skills
• Excellent communication skills
• Experience of living and working in Africa
• Experience of working on a FSM or urban sanitation programme
This Job Description only serves as a guide for the position available. GOAL reserves the right to change this document.
GOAL has a Staff Code of Conduct and a Child Protection Policy which have been developed to ensure the maximum protection of programme participants and children from exploitation. Any candidate offered a job with GOAL will be expected to adhere to these policies any job offer made is also subject to police clearance. GOAL is an equal opportunities employer.
(Posted by Roslyn)
You need to login to reply
As part of the Engineering team, my role at IMC is to lead on the delivery of projects requiring specific expertise on urban sanitation (including excreta/waste/wastewater/stormwater management) focusing on technical, institutional and financial aspects in project design and implementation.

Less

Posts: 223
Karma: 24
Likes received: 87
Re: Faecal Sludge Management: Program Manager - Freetown, Sierra Leone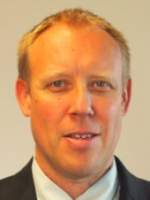 24 Feb 2014 19:56
#7475
by

jonpar
Dear all,
GOAL are seeking a PM For this exciting project in Freetown.
It will be challenging and no doubt a lot of hard work but a fantastic opportunity to be in a great city for 6 months.
As well as working with the GOAL team in Freetown, you'd also be working with myself as lead technical adviser.
best regards,
Jonathan
........................................................................................Jonathan Parkinson
B.Eng (Hons) MSc DIC PhD
Integrated Sanitation Solutions (i-San) Consulting
Email :
This email address is being protected from spambots. You need JavaScript enabled to view it.
twitter.com/i__San
Skype : Jonathanparkinson1
Telephone: + 44 20 300 48528
Mobile : +44 79 140 129 81
........................................................................................
Dr. Jonathan Parkinson
Principal Consultant – Water and Sanitation
IMC Worldwide Ltd, Redhill, United Kingdom
Email:

This email address is being protected from spambots. You need JavaScript enabled to view it.


Skype : jonathanparkinson1

You need to login to reply
Time to create page: 0.220 seconds