Programme National d'Assainissement en milieu Rural (PNAR) au Maroc - (in French) National Rural Sanitation Strategy (PNAR) in Morocco
9724 views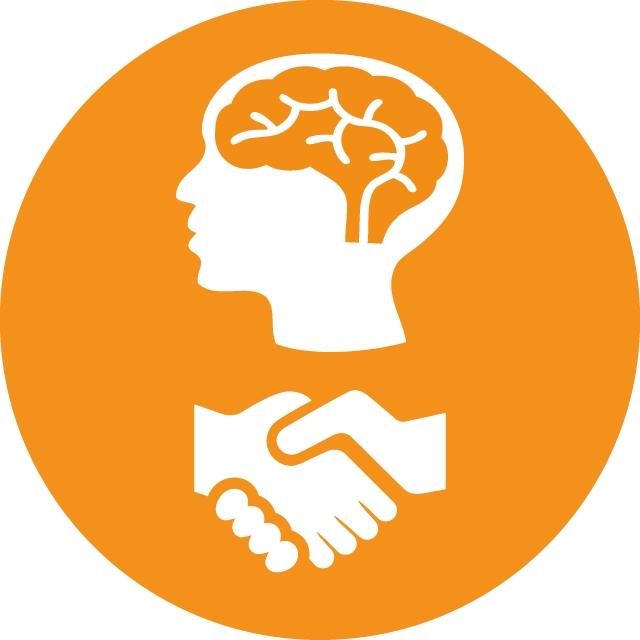 Re: Programme National d'Assainissement en milieu Rural (PNAR) au Maroc - (in French, rural sanitation strategy for Morocco)
13 Jul 2016 12:21
#18426
by

Elisabeth
I am happy to revitalise this thread from three years ago which Lydia had started while she was an intern with GIZ in Morocco (working for Christine Werner). I was a part-time consultant in that program and assisted Christine's team with the development of the 29 technology datasheets which are now available
in French
, customised for the Morroccan rural context.
Yesterday, I spotted in the GIZ sanitation newsletter that those factsheets are now available online. They started off by building on those from the Eawag-Sandec Compendium of Sanitation Technologies (and other publications) but were then developed further and adapted specifically for rural Morocco.
This is the announcements from the GIZ newsletter:
Good-practice catalogue on rural sanitation published by GIZ Water Programme in Morocco

The GIZ Programme on Integrated Water Resources Management in Morocco is assisting the Government of Morocco in the preparation of a National Programme on Rural Sanitation. As part of this endeavour, pilot projects have been implemented and a good-practice catalogue on solutions for rural sanitation with about 30 technical data sheets has been compiled with practitioners' information on different types of rural sanitation and reuse technologies. The catalogue is available in French.
*
And here they are available in the SuSanA library:
www.susana.org/en/resources/library/details/2584
Hoping that some of you will find them useful for your own work, especially if you're working in Mororroco or similar countries.
Regards,
Elisabeth
+++++++++++
*
The same text in French:
Catalogue des solutions d'assainissement en milieu rural – Programme de la GIZ au Maroc
Le Programme de la GIZ d'Appui à la gestion intégrée des ressources en eau (AGIRE) appuie le gouvernement du Maroc dans la préparation du Programme national d'assainissement rural. Dans ce cadre, plusieurs projets pilotes ont été conduits et sont répertoriés dans un catalogue de bonnes pratiques présentant des solutions d'assainissement rural. Le catalogue est assorti d'une trentaine de fiches techniques qui ont été élaborées sur la base des informations fournies par des professionnels sur les différentes solutions d'assainissement rural et les technologies de réutilisation. Le catalogue et les fiches techniques sont disponibles en français.
Please Log in to join the conversation.
You need to login to reply
Re: Programme National d'Assainissement en milieu Rural (PNAR) au Maroc - vidéos de présentations disponible en ligne (in French, rural sanitation strategy for Morocco)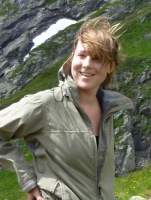 10 Jun 2013 12:19
#4657
by

dorothee.spuhler
Bonjour Lydia

Merci de partager ces vidéos avec nous.

Pour savoir plus sur "le choix des technologies et ébauche d'un guide national sur l'assainissement dans le cadre du PNAR", je recommande aussi cet vidéo avec Elisabeth v. Muench:


Et comme c'est aussi pas si souvent d'avoir une présentation sur "CLUES" en français, je voudrais aussi attirer votre attention sur la vidéo avec Lukas Ulrich (SANDEC/EAWAG):


Et finalement, aussi un lien vers la vidéo de moi-même sur "Développement des capacités pour la gestion durable de l'eau et de l'assainissement" -la première présentation sur la SSWM Toolbox et le concept GDEA (Gestion durable de l'eau et de l'assainissement) en français:


Meilleures salutations

Dorothee
WG1 Co-lead
Developing methods and tools to support strategic planning for sustainable sanitation. Particular interested in novel technologies contributing to more inclusive and circular sanitation.

This email address is being protected from spambots. You need JavaScript enabled to view it.
The following user(s) like this post:
cecile
Please Log in to join the conversation.
You need to login to reply
Programme National d'Assainissement en milieu Rural (PNAR) au Maroc - (in French) National Rural Sanitation Strategy (PNAR) in Morocco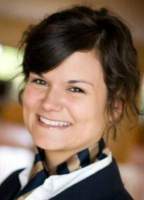 07 Jun 2013 15:09
#4637
by

LydiaH
Je suis une stagiaire de GIZ au Maroc et je travaille pour le Programme AGIRE (« Appui à la Gestion Intégrée des Ressources en Eau »).
Dans l'objectif d'accompagner l'élaboration d'un Programme National d'Assainissement en Milieu Rural au Maroc (PNAR), un atelier d'échange a été réalisé les 4 et 5 Février 2013 à Rabat en Maroc. L'événement a connu 170 participants , dont plusieurs experts qui ont présentés les expériences dans ce domaine au niveau national et international. Nous avons recordé les présentations et ils sont maintenant disponible sur le lien suivant:
www.agire-maroc.org/activites/assainisse...rier-2013-rabat.html
Parmi les présentations on trouve celle de:
Mr. Linus DAGERSKOG
(SEI, Suède) sur "L'approche multi-barrière de l'OMS pour la réutilisation des produits de l'assainissement - et des exemples d'utilisation de l'urine en production agricole"
Mr. Heinz-Peter MANG
(Centre for Sustainable Environmental Sanitation at the University of Science and Technology Beijing, Chine) sur "L'assainissement dans les régions rurales en Chine: stratégie et mise en œuvre", qui je trouve particulièrement intéressantes et peut-être utiles pour ceux qui travaillent en francais.
En plus j'aimerais bien mentionner la présentation de
Mme. Sara DEROUICH
(GIZ-AGIRE) sur "La réutilisation des produits ecosan : Jardins d'essais et de démonstration de Dayet Ifrah".
Merci et à bientôt
Lydia
The following user(s) like this post:
cecile
Please Log in to join the conversation.
You need to login to reply
Time to create page: 0.258 seconds
DONATE HERE