Set up a Wash Municipal Community of Practice : Call for contribution
2086 views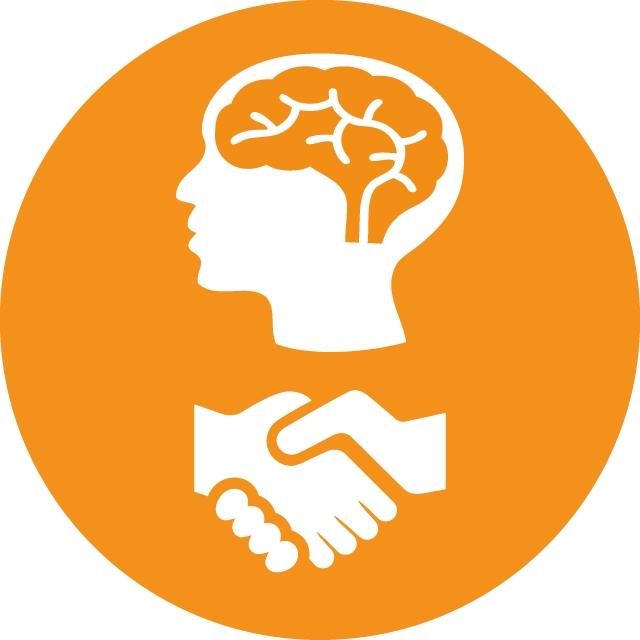 Topic Author

MuniWASH Activity is a five-year regional project funded by the United States Agency for International Development (USAID) covering 16 municipalities in Benin and Côte d'Ivoire. MuniWASH is collaborating with the African Water Association (AfWA) as a learning partner to capture lesson an and help guide urban WASH programming.

Less

Posts: 27
Likes received: 3
Re: Set up a Wash Municipal Community of Practice : Call for contribution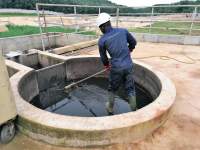 19 Apr 2021 18:26
#32015
by

MuniWASH
Thanks you for your advices. We'll explored the best options and we'll decide the final methodology that shapes more to the goals of this community of practices. 

Mamadou Ouattara 
Knowledge Sharing and Learning Adviser 
The five-year, $18 million MuniWASH project is funded by the United States Agency for International Development (USAID) and began in September 2019. Implementation is led by Tetra Tech with support from Population Services International (PSI) and SEGURA Consulting LLC. Initial focus countries include Cote d'Ivoire and Benin. Contact details: Safaa Fakorede, Chief of Party,

This email address is being protected from spambots. You need JavaScript enabled to view it.
You need to login to reply
Re: Set up a Wash Municipal Community of Practice : Call for contribution
28 Mar 2021 19:11
#31937
by

paresh
Dear Muniwash team,
This is a fantastic initiative. I think local experiences can help a great deal in taking the WASH  agenda forward. For example, the Devanhalli FSTP near Bangalore in India has been visited by many local governments where FSM has now been commissioned or in the process of planning.

Could you please elaborate a bit on how is the working of the CoP envisaged? Will it meet on a regular basis (face to face or over zoom), how will the members interact between such meetings, etc. How will the good practices be identified and will they be documented by the local actors or by the Muniwash team or some other organisation? 

As a moderator, my suggestion is to integrate the use of the forum and the SuSanA library with the CoP's functioning.  The CoP members could be encouraged to engage with the larger sector through the forum. The local knowledge produced by the CoP including the documented best practices would reach a wider audience through the library (true even if the publications are in French, the official language of both the countries according to Wikipedia) 

Regards
paresh
Paresh Chhajed-Picha
Researcher at Indian Institute of Technology - Bombay, India


This email address is being protected from spambots. You need JavaScript enabled to view it.

Twitter: @Sparsh85
Wikipedia: Sparsh85

Co-moderator of this discussion forum

The following user(s) like this post:
Hlogifatso
You need to login to reply
Topic Author

MuniWASH Activity is a five-year regional project funded by the United States Agency for International Development (USAID) covering 16 municipalities in Benin and Côte d'Ivoire. MuniWASH is collaborating with the African Water Association (AfWA) as a learning partner to capture lesson an and help guide urban WASH programming.

Less

Posts: 27
Likes received: 3
Set up a Wash Municipal Community of Practice : Call for contribution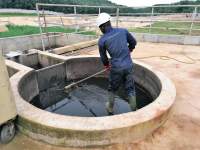 10 Mar 2021 15:06
#31829
by

MuniWASH
The Muniwash project intends to set up a community of practice of municipalities in Benin and Côte d'Ivoire. This CoP will bring together, the municipalities where MuniWASH operates and more specifically, the mayors, members of the municipal council and technical administrative staff of these municipalities.
The main objective of this CoP is to "S
hare good practices among municipalities in the provision of water and sanitation services in municipalities
".
Specifically, it will be :
Animating the platform through discussions on topics related to the issue of water and sanitation at the municipal level 
Make available to members the Documentation of Good Municipal Practices in the Provision of Water and Sanitation Services ; 
Disseminate the documented good practices on a wide scale ; 
Improve performance and encourage innovative thinking through collaboration and knowledge sharing to address barriers and expand knowledge. 
We would like to know if you have any experience, or any model in setting up a municipal community of practice on water and sanitation issues, or documentation to draw on and learn from. This will enable us to facilitate the establishment of this community of practice and ensure the chances of a dynamic and sustainable operation.  Any contribution will be good. 
The five-year, $18 million MuniWASH project is funded by the United States Agency for International Development (USAID) and began in September 2019. Implementation is led by Tetra Tech with support from Population Services International (PSI) and SEGURA Consulting LLC. Initial focus countries include Cote d'Ivoire and Benin. Contact details: Safaa Fakorede, Chief of Party,

This email address is being protected from spambots. You need JavaScript enabled to view it.
You need to login to reply
Time to create page: 0.222 seconds
DONATE HERE