Sanitation Capacity Building - Peer Learning and Review Request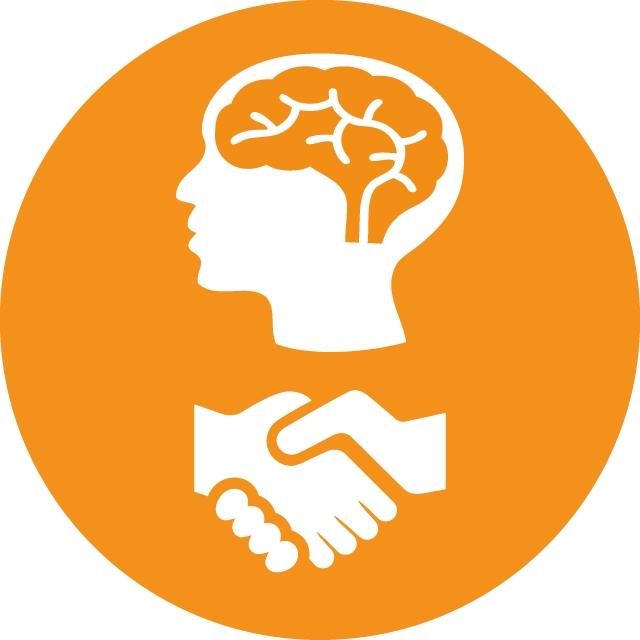 Sanitation Capacity Building - Peer Learning and Review Request
10 Apr 2018 10:51
#24648
by

depinder
As part of the Sanitation Capacity Building Platform(SCBP) work in India on Decentralised Sanitation, since 2016, we have benefitted from the professional engagement of credible national agencies and experts in development the SCBP as a Platform with a body of Learning material, Training modules, Advocacy papers and Research work.
All the material produced is a collaborative outcome of several partners : CWAS CEPT Univ, CDD-BORDA, ASCI, WASHi, AIILSG, UMC, C Step, iDECK, CSE, Centre for Policy Research(CPR), Eco San Services Foundation(ESF) among others. All SCBP learning material alongwith a compilation of the most relevant Government and Professional Agencies/NGOs are also uploaded on our site
scbp.niua.org/
Through this discussion thread we seek support and engagement of this Working Group in:
1. Review of experience - strategy and approach for capacity building for staff of urban local bodies and its expansion to other stakeholders including academia and private sector
2. Peer review of content of training modules, advocacy and research work
3. Development of new training content and alternative innovative capacity building initiatives
4. Integrating sanitation within urban planning framework, ground and surface water mapping
We are willing to host a group discussion, or a face to face meeting or workshop/learning event with interested experts and institutions.
The following user(s) like this post:
PunitaNN
You need to login to reply
Re: Sanitation Capacity Building - Peer Learning and Review Request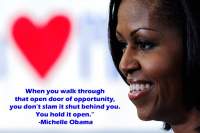 12 Apr 2018 17:06
#24678
by

PunitaNN
I am interested to participate in the conversation. Do let me know who should I contact and what information is required?
You need to login to reply
Re: Sanitation Capacity Building - Peer Learning and Review Request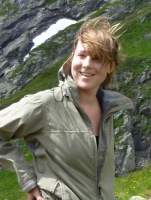 16 Apr 2018 10:34
#24729
by

dorothee.spuhler
Dear Depinder

Thank you very much for your contribution.
The webpage you share is very large and you have many questions.
It would be helpful you could share a little bit more on the background and the aim of the initiative. It would also be intersting to hear you experiences regarding the four elements you are intersted in.
For instance:
- Is this collection of training material available at the webpage you direct to linked to any national or state-level capacity development strategy/programme that makes sure the training material is used for capacity building for staff of urban local bodies?
- How have the training material and contents been developed and did peer review play a role?

I also went to the document CAPACITY NEEDS ASSESSMENT: ADDRESSING URBAN FAECAL SLUDGE AND SEPTAGE MANAGEMENT. This document might provides more background information and you could upload it here?

I am also planning for a WG meeting in Stockholm during world water week - are you going to be there? If yes could this discussion be part of this meeting?

Kind regards

Dorothee
---
Dorothee Spuhler
WG1 Co-lead
Working with Sustainable Sanitation and Water Management (SSWM) based at seecon, Switzerland
www.sswm.info / www.seecon.ch


This email address is being protected from spambots. You need JavaScript enabled to view it.
You need to login to reply
Re: Sanitation Capacity Building - Peer Learning and Review Request
17 Apr 2018 10:33
#24749
by

depinder
Hi Dorothee,

Thanks for your interest and the questions.

I have shared a background note of the project with Elisabeth in a separate mail today and she may put that up on the project data base of susana for all.

The SCBP is a collaborative multi partners initiative of many credible Indian Organisations, for decentralised sanitation - awareness, knowledge, advocacy and skills. Capacity Building is not done in a standardised training mode, but rather a reflective and state specific engagement in India. Over the past 2 years, the Platform has come together to support 4 states to move forward the decentralised sanitation agenda at the Policy and Implementation level. Now we are in a consolidation phase, expanding the reach of the learning material and training modules, expanding the capacity of national state training institutes, developing higher level of learning and training modules content, conducting more research and advocacy to generate material for further use as content in trainings, working out collaborative engagement with academia and private sectors. Its been made possible by all the SCBP Partners who have shared their knowledge resources, training content and staff - to reach out to state specific needs.

For more details you will have to visit the web page scbp.niua.org.

To answer your questions.

1. Have the Modules been used for official trainings. The 3 Training Modules on our website(and one more that is pending uploading) have been developed and used by national nodal state training institutions, by NGOs, Academia and Private sector. These trainings were FSSM and Integrated Water and Sanitation Management Trainings for government officials in India. We are now starting with the Advanced FSSM Training as part of our second phase of work.
2. Peer review process. We have followed an internal process of peer review of all the training modules, this includes NIUA, the Partner agency and the state government if the material is state specific. We had a FSSM Practitioners Meet in Dec 2017 where we placed all our material for review among the National FSSM Alliance members. We are now placing it for peer review

No I have not raised any questions, I have offered 4 areas of focus for this Working Group : Review of not just SCBP but other Capacity Building Initiatives, to learn from the experience. To collect and do a joint peer review of the content we are all producing. To identify areas of work and priorities for capacity building in the coming years. And finally, how to integrate decentralised sanitation within an urban planning perspective.

These are the issues we feel from our experience need to be taken up for discussion or through workshops and learning events. A session in Stockholm for discussion is a good idea.

The Capacity Needs Assessment Report is already on the Susana Library. I had requested that this be included in the top 5 CB materials for the CB Working Group Page - for easy access since it is most up to date and relevant from a practical consideration.

Regards.

Depinder
You need to login to reply
Re: Sanitation Capacity Building - Peer Learning and Review Request
17 Apr 2018 13:15
#24754
by

depinder
You may please enter into a discussion, sharing your views and experience of capacity building work.
And any other suggestions.
You need to login to reply
Re: Sanitation Capacity Building - Peer Learning and Review Request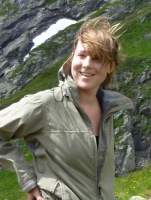 13 Jul 2018 19:30
#25601
by

dorothee.spuhler
Dear Depinder
I am sorry that you have not get many responses so far.
I will try to highlight your questions again and put the more simple:
Capacity development strategy targeted to staff of urban local bodies (and maybe also academia and private sector):
Who is involved in urban local bodies with sanitation?
How should the capacity needs of these people be best assessed?
Design of capacity development interventions and required capacity development support tools:
How should training modules and content be developed including various stakeholders?
What other innovative activities might be effective?
Holistic approach:
Can other urban planning frameworks (e.g. ground and surface water mapping) be linked with city sanitation planning?
Depinder, I would like you to start with your own reflections on these questions!
You may also provide us an update where you currently stand.
Cheers, Dorothee
PS: Please look also out for the announcement of the WG1 meeting in Stockholm and contact Sterenn who is organising it in order to share your experiences there in case you happen to be in Stockholm for WWW.
---
Dorothee Spuhler
WG1 Co-lead
Working with Sustainable Sanitation and Water Management (SSWM) based at seecon, Switzerland
www.sswm.info / www.seecon.ch


This email address is being protected from spambots. You need JavaScript enabled to view it.
You need to login to reply
Time to create page: 0.779 seconds