Biogas reactor: does it have an effluent or not?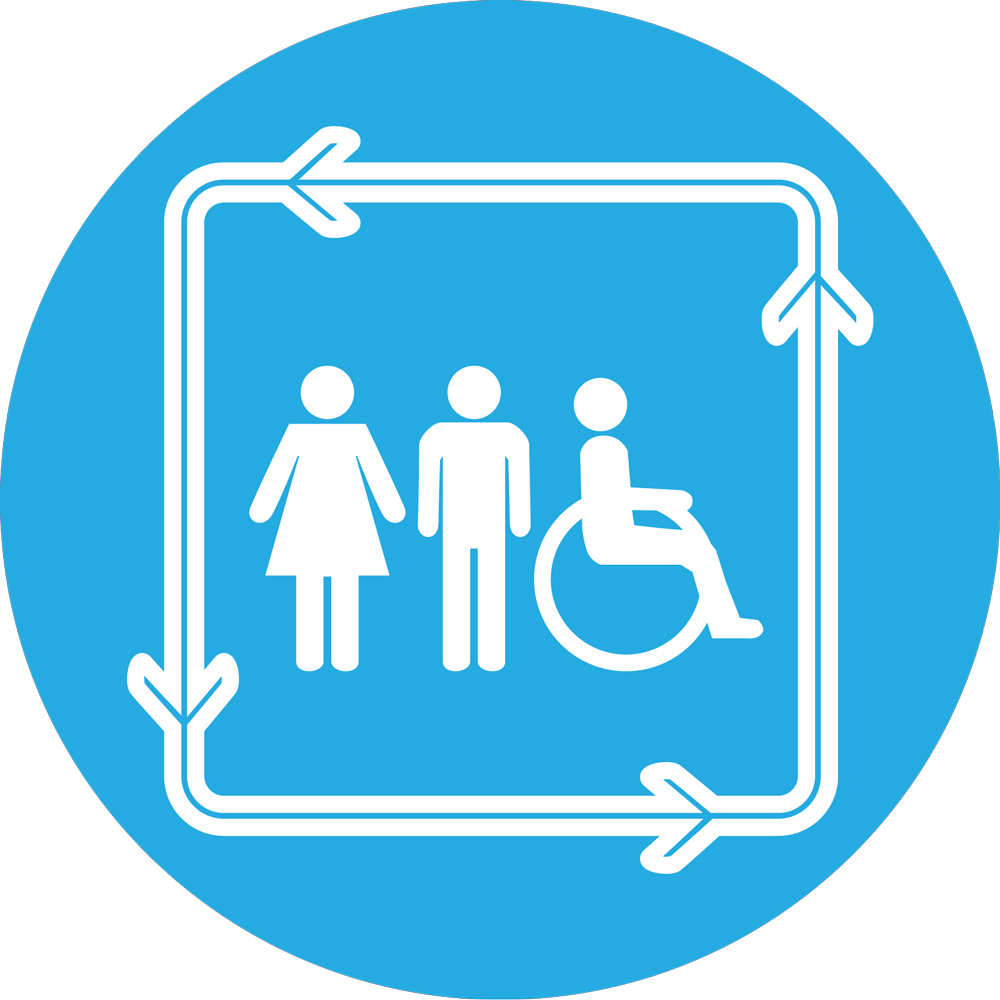 Biogas reactor: does it have an effluent or not?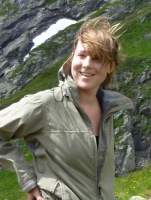 07 Nov 2018 10:05
#26423
by

dorothee.spuhler
Dear all
This is a question that has been popping up in my work again and again:
Does a
biogas reactor
have an effluent or not?
The Factsheet on this Technology Compendium of Eawag says no, because, depending on the design, the effluent quantity can be very low.
However, when you look at the picture provided with it: you clearly see an outlet...
When generating different sanitation system options from the technologies, this question becomes very relevant because if I need to consider this effluent, the number of possible options of system configuration is significantly increased (i.e. multiplied by the number of options available to treat this effluent).
Please share your opinions / gut feelings / best guesses!
Cheers, Dorothee
---
WG1 Co-lead
Working with Sustainable Sanitation and Water Management (SSWM): www.sswm.info
Currently doing research on generating sanitation system options for urban planners and quantifying mass flows for a broad range of options considering novel technologies as an input into decision-making: www.tinyurl.com/eawag-grasp


This email address is being protected from spambots. You need JavaScript enabled to view it.

/

This email address is being protected from spambots. You need JavaScript enabled to view it.
You need to login to reply
Re: Biogas reactor: does it have an effluent or not?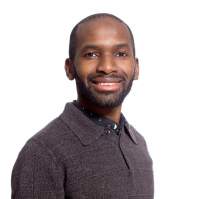 07 Nov 2018 14:01
#26424
by

ddiba
Hi Dorothee,
If feedstock with high water content is fed into any biogas reactor, the digestate is going to also have high water content and this necessitates some form of solids-liquid separation as part of the further treatment or processing of the digestate. So I think what is depicted in the picture is not just a biogas reactor, but also an expansion chamber which in reality is a form of settling chamber doing solids-liquid separation to some extent. Another person might decide to construct that chamber without an outlet, in which case they just take out the entire digestate and do solids-liquid separation plus further processing in other technologies. This is the general assumption in the schematic below which highlights technologies used for digestate treatment in the manure processing industry in Europe, from the attached report.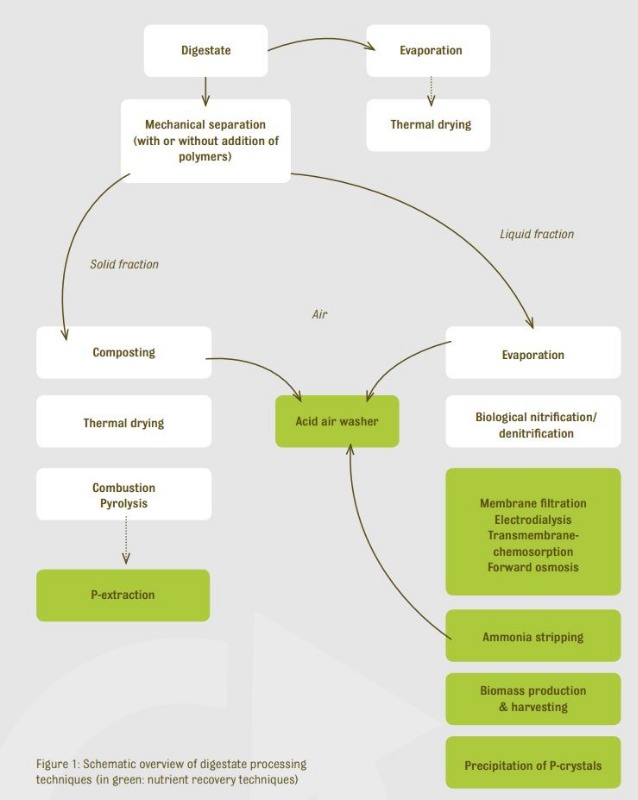 This attachment is hidden for guests.
Please log in or register to see it.
I therefore think that to solve the dilemma of forming entire chains of treatment technologies, there should perhaps be two versions (or names?) of biogas reactors; biogas reactor with digestate settling chamber (which the above image shows) and a biogas rector without digestate settling. This could clear the confusion because it becomes clear that in one version, there is indeed an effluent to deal with and in the other, it is just digestate which has to go through other treatments steps for solids-liquid separation etc.
I hope this can be helpful.
Regards,
Daniel
---
Daniel Ddiba
Co-lead for SuSanA WG5: Productive sanitation and food security
Research Associate at Stockholm Environment Institute
www.sei.org/revamp
Skype: daniel.ddiba
LinkedIn: Daniel Ddiba
Twitter: @DanielDdiba

The following user(s) like this post:
indiebio
You need to login to reply
Re: Biogas reactor: does it have an effluent or not?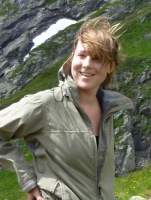 07 Nov 2018 17:19
#26426
by

dorothee.spuhler
Hi Daniel
Thanks a lot for your detailed reply. It summarizes pretty much our conclusions here on the question ("biogas reactors" is not equal "biogas reactor"

).
I also had the idea of define two different technologies depending whether there is an outlet or not. BUT the questions still remains how relevant the effluent volume is for the whole system in the case of the biogas reactor with outlet. If this volume is very small, it might just be infiltrated locally without adding any specific technology for this product (as it is often done e.g. with rural biogas reactors in Nepal for instance). I guess the volume of effluent that can be expected depends mainly on the type of product entering the biogas reactor as well as its performance and many other aspects.
Therefore it might also necessary to distinguish the two technologies regarding their allowed input products. Do you have any suggestions regarding this?
Cheers, Dorothee
---
WG1 Co-lead
Working with Sustainable Sanitation and Water Management (SSWM): www.sswm.info
Currently doing research on generating sanitation system options for urban planners and quantifying mass flows for a broad range of options considering novel technologies as an input into decision-making: www.tinyurl.com/eawag-grasp


This email address is being protected from spambots. You need JavaScript enabled to view it.

/

This email address is being protected from spambots. You need JavaScript enabled to view it.
You need to login to reply
Re: Biogas reactor: does it have an effluent or not?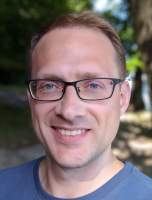 07 Nov 2018 18:30
#26427
by

JKMakowka
Phefff, if you make a strict theoretical separation between "digestate" and supernatant liquid that could become an "effluent" then I guess there are liquid (as opposed to dry, which are a different design all together) biodigesters with no "effluent".

However usually for typical cow-dung fed biodigesters so much water is added in the beginning that the final digestate is a slurry liquid for which the "outlet" in the first above drawing is used.

The slurry liquid level in the second tank will fluctuate depending on the gas pressure and the amount of new material added and will thus regularly over-flow through the outlet.

Or did I completly misunderstand what this topic was about?
You need to login to reply
Re: Biogas reactor: does it have an effluent or not?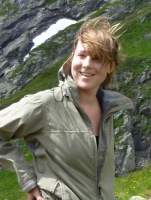 08 Nov 2018 18:11
#26433
by

dorothee.spuhler
Hi Kris
Thanks for your reply! You totally understood my question...
The issue is that in the compendium, there is a limited number of generic products which is predefined in order to brake down the complexity. However, when starting to think about different SYSTEM designs these products create many limitations.
There is no such product called "digestate" (see here for a list of products:
sswm.info/sanitation-systems/terminology/products
). There is: Urine, Stored Urine, Excreta, Faeces, Blackwater, Brownwater Compost, Dried Faeces, Effluent, Sludge, Greywater, Pit Humus, Biogas , Biomass, etc.
In my modelling approach I added a few more products (e.g. secondary effluent).
If I "digest" your reply correctly the conclusion would then be that we have no biogas reactor with effluent, but we have the "dry biogas digester" where only sludge comes out, and then we have the "wet digesters" where "digestate" comes out.

Would that make sense?
Cheers, and thanks to all for their suggstions!
Dorothee
---
WG1 Co-lead
Working with Sustainable Sanitation and Water Management (SSWM): www.sswm.info
Currently doing research on generating sanitation system options for urban planners and quantifying mass flows for a broad range of options considering novel technologies as an input into decision-making: www.tinyurl.com/eawag-grasp


This email address is being protected from spambots. You need JavaScript enabled to view it.

/

This email address is being protected from spambots. You need JavaScript enabled to view it.
You need to login to reply
Re: Biogas reactor: does it have an effluent or not?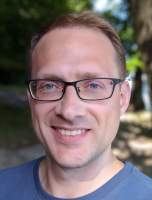 09 Nov 2018 05:52
#26438
by

JKMakowka
No, a dry biogas digester is something to produce biogas from biomass. except for a circulating liquid high in methanogenic bacteria, only solids are involved. See:
www.researchgate.net/figure/Scheme-of-a-..._IDbMQ9QEwAHoECAAQAw
Digestate is just a general term for digested material that comes out of a biogas reactor. In the wet systems most relevant to sanitation they are usually in the form of slurry, or liquid sludge. However as the input is already sludge it might get a bit confusing in your model?
I guess a suitable term from standard waste water treatment would be "stabilized sludge" as that is probably the most similar material to the stuff that comes out of a biogas reactor?
Edit: if you go by your definition of "effluent" than indeed a biogas reactor does't have one. Although there might be uncommon configurations with a secondary solids/liquid separation like Daniel was explaining.
You need to login to reply
Re: Biogas reactor: does it have an effluent or not?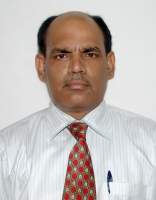 13 Nov 2018 06:30
#26454
by

pkjha
Hi Kris
Digested slurry or effluent coming out through the outlet chamber from a biogas plant/ digester based on cow dung or kitchen waste is never a "stabilized sludge" as it is incompletely digested within the standard Retention Time of the digester. Therefore, such term is not suitable for slurry coming out of the digester.
regards
Pawan
---
Pawan Jha
Chairman
Foundation for Environment and Sanitation
Mahavir Enclave
New Delhi 110045, India
Web: www.foundation4es.org
Linked: linkedin.com/in/drpkjha
The following user(s) like this post:
JKMakowka
You need to login to reply
Re: Biogas reactor: does it have an effluent or not?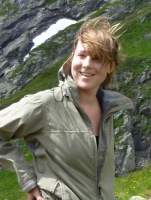 13 Nov 2018 15:55
#26456
by

dorothee.spuhler
Dear all
I suggest I use the following definition of my technology:
"Sanitation biogas digester"
(so no cow dung entering the technology)
Input products:
storedfaeces
pithumus
organics
blackwater
sludge
Output products:
biogas
stabilizedsludge
effluent
This is different from the Compendium (!) (see sswm.info/sanitation-systems/sanitation-...ogies/biogas-reactor ):

- I consider some effluent coming out of the technology that needs further treatment (this is what I have seen most often implemented)
- I consider the sludge to be "stabilized" as it can be reused directly (that is also what I have seen often in the field)

What I am unsure about:
- Should the correct name of this technology be "biogas settler" (as reference to the typical DEWATS set up)
- Should the sludge coming out of this technology undergo further treatment (except e.g. drying) before reuse or disposal?

Any further suggestions or concerns???
Thanks again for all your contributions!
Dorothee
---
WG1 Co-lead
Working with Sustainable Sanitation and Water Management (SSWM): www.sswm.info
Currently doing research on generating sanitation system options for urban planners and quantifying mass flows for a broad range of options considering novel technologies as an input into decision-making: www.tinyurl.com/eawag-grasp


This email address is being protected from spambots. You need JavaScript enabled to view it.

/

This email address is being protected from spambots. You need JavaScript enabled to view it.
You need to login to reply
Re: Biogas reactor: does it have an effluent or not?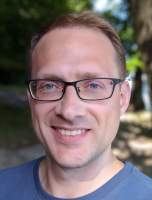 13 Nov 2018 17:23
#26460
by

JKMakowka
Hmm, OK in that way as part of a BORDA like DEWATS system that makes more sense. However are there actually any configurations that produce a meaningfull amount of biogas?

Because then it is more or less just a regular anaerobic settling tank (or other anaerobic system like an anaerobic upflow sludge blanket reactor etc.) as the biogas/methane is just a vented waste product...

Those "sanitation" biogas reactors that I have seen all required significant amounts of additional organic waste and/or cow dung to produce enough Biogas worth capturing.
You need to login to reply
Re: Biogas reactor: does it have an effluent or not?
14 Nov 2018 04:58
#26463
by

muench
Hi Dorothee,
Your proposed term of "stabilised sludge" could be misleading as there could be different degrees of "stabilisation" taking place and it sounds very "digital", like it's either stabilised or not, whereas there can be states in between (as Pawan pointed out as well).
Wouldn't "digested sludge" be better, or why not "digestate"?
I love good discussions around terminologies!

And I try to ensure any consensus that is found is also reflected in the relevant Wikipedia articles.
There is by the way one on digestate which we could look at:
en.wikipedia.org/wiki/Digestate
Have you checked with the creators of the EAWAG Compendium (e.g. Lukas?) why no term such as digestate or digested sludge or similar was used in their document?
Regards,
Elisabeth
You need to login to reply
Re: Biogas reactor: does it have an effluent or not?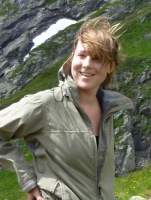 14 Nov 2018 10:07
#26464
by

dorothee.spuhler
Hi Elisabeth
Thank you for your suggestions and the link. I am in contact continuously with Lukas etc and he might will reply to your question about why there is no such product as "digestate" directly.
What I can say is that the compendium tries to generalize (is this what you call "digital") the concept of sanitaiton system to a mixmum in order to reduce the complexity in order to make the approach accessible for different stakeholders in the decision making process. When you have a look at the "system templates" e.g. system template 1 (
sswm.info/humanitarian-crises/rural-sett...3A-single-pit-system
) you better understand then why there is only one generic definition of "sludge" which is defined here (
sswm.info/sanitation-systems/terminology/products
). The idea behind is, that the sludge describes a in general everything that comes out of a treatment unit that is not liquid (what would be the "effluent"). This is indeed a really strong simplification of the reality but it allows to automate the process of generating system configurations.
I softened a little bit this strong simplification by introducing two types of sludge: the one t
hat has undergone almost no treatment
("
sludge
") and the one
that has undergone some sort of treatment
("
stabilized sludge
"). Now, you are totally right that these terms can be very much misleading and therefore they need to be used with a clear definition (as it is given by the Compendium). Based on the definition I gave above and because the product "stabilized sludge" arises from many different kind of treatment facilities (e.g. SBR, biogas reactor, drying bed,...! ) I do not think that is would be more precise to call this product "digested sludge". I do see the option of introducing even an additional product called "digestate" but because this product has the same fate as the "stabilized sludge" downstream in the sanitation system, I do not see any benefit of it for the purpose of the automated sanitation system generation (what I am currently working on).
While writing this post, I also quickly looked up the wikipedia page on "sluge" (
en.wikipedia.org/wiki/Sludge
) - the definition is very vague and does not specifically mention onsite sanitation facilities producing (fecal) sludge but there is a picture displayed of fecal sludge. Do you know if anyone is working on this page?
(By the way: I do not think, that it makes sense to totally merge the Compendium definitions of the products with the one from Wikipedia, as the purpose of the pages is very different.)
Cheers, Dorothee
---
WG1 Co-lead
Working with Sustainable Sanitation and Water Management (SSWM): www.sswm.info
Currently doing research on generating sanitation system options for urban planners and quantifying mass flows for a broad range of options considering novel technologies as an input into decision-making: www.tinyurl.com/eawag-grasp


This email address is being protected from spambots. You need JavaScript enabled to view it.

/

This email address is being protected from spambots. You need JavaScript enabled to view it.
You need to login to reply
Time to create page: 1.715 seconds