Determining the appropriate number of public toilets in large park areas (question from the U.S.)
5201 views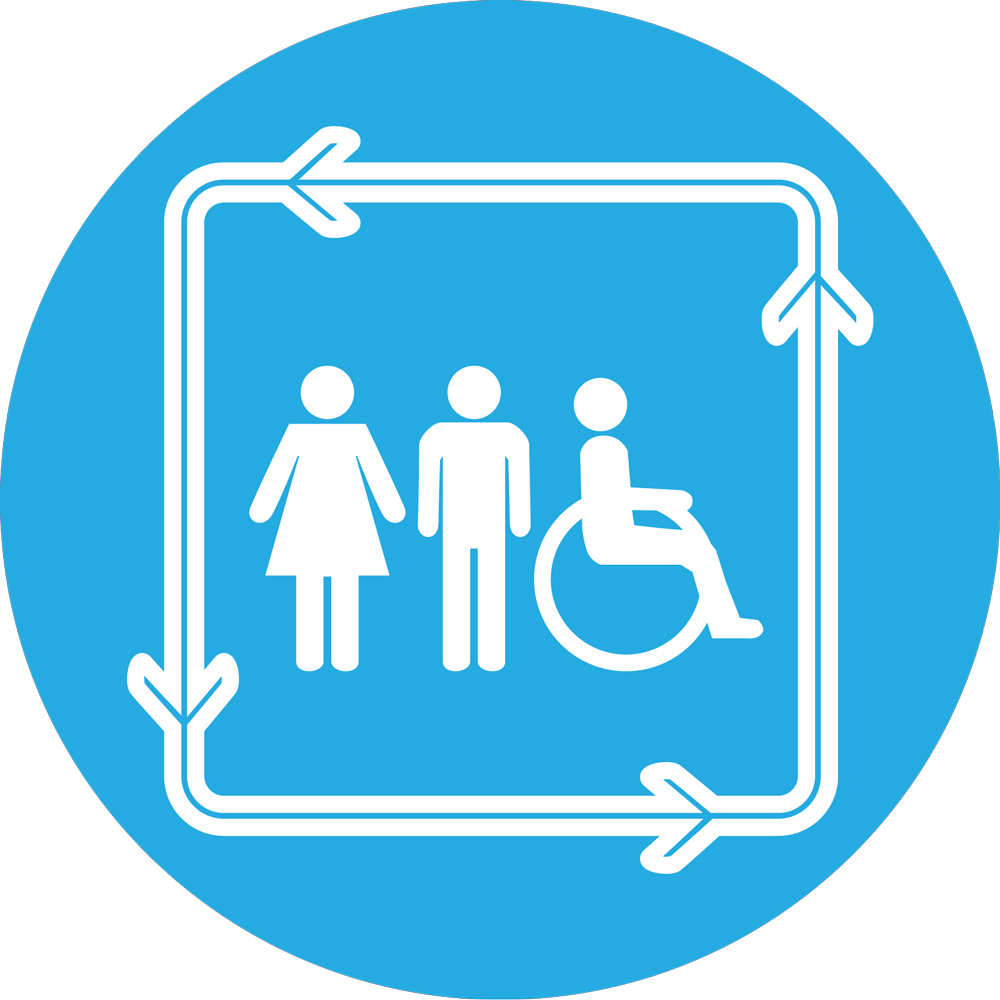 Re: Determining the appropriate number of Public Toilets in large park areas
14 Mar 2019 04:41
#27129
by

Elisabeth
Hi Rene,

It's an interesting question. I wonder if we need to get people from other sectors to help us, e.g. would the town planners know the answers?
Also you said "And it's not clear what the rationale, other than common sense, is"

Perhaps common sense is good enough for this? What other rationale could there be? Are you thinking of maybe some surveys amongst residents what distance or time they would find reasonable? Perhaps a theoretical analysis of how many users would be affected by the absense of close-by toilets and then a cost-benefit calculation of sorts? Just thinking out loud here. What approaches do you have in mind to research this further if "common sense" is insufficient?

I am assuming that the number one criteria for planning is an estimate of how many people spend how much time in which parts of the park on a given day. Zones with fewer people will then get toilets that are further apart.

Also I am curious which organisation you work for and what is its relationship to the City Council? Are you part of a citizen's group? Community-based organisation (CBO)? Are you being listened to?

Regards,
Elisabeth
You need to login to reply
Re: Determining the appropriate number of Public Toilets in large park areas
01 Feb 2019 01:46
#26888
by

Rene
Thank you ... so it seems that the only answer about sizing is "it depends" ... and that may just be the best there is. But, as we build new ones, we look to them being in situ for 50 years.
I agree ... Sydney and Brisbane provide perfect roadmaps for those interested in this topic. We are sharing both with public leadership to seriously engage in the conversation so aptly called "No Place To Go" in Leslie Lowe's book.
As for pictures, they are concrete block buildings with separate men and women sections and often including a maintenance worker equipment space.
Using toilets is free of charge.
Maintenance crews are City employees and likely it will remain that way.
23 seems like a large number to me too but I can't find anyone who knows what the rationale was when they were sited decades ago.
Here is the map location. I am talking about Balboa Park in San Diego, CA. The central plaze was the site of exhibitions in 1915 and 1935 and was intensely built out. Much of the rest of the park remains open.
www.google.com/maps/place/Balboa+Park/@3...341479!4d-117.144553
Thank you.
You need to login to reply
Re: Determining the appropriate number of Public Toilets in large park areas
19 Jan 2019 10:29
#26837
by

Elisabeth
Do you have some photos of those old existing facilities (just from the outside is fine; I think we've all seen enough photos of filthy toilets but I am just curious how these 60-year old toilets look from the outside? And perhaps a map of the park showing the locations of the toilets (23 toilet blocks seems like quite a lot for a park)? I don't understand the part about the "building intense part of the park", what kind of buildings are those?

How does the toilet cleaning and maintenance work, has the municipality outsourced that to a private company? Would it remain the same in future? Using the toilets is free of charge, I assume?

You mention the public toilet strategies in Australia. I've said it before here on the forum but I just love, love, love the Australian public toilets! I think their guides are probably based on experience rather than science – but it seems to work! When we're at a playground and my little 2-year old daughter says "poo!", I just turn my head in all directions and there is usually a toilet in sight (and it usually includes an inclusive facility (ambulant/wheelchair users), too)! Perhaps the public toilet should generally be placed wherever there is a children's playground.

See you,
Elisabeth
You need to login to reply
Re: Determining the appropriate number of Public Toilets in large park areas
17 Jan 2019 17:42
#26830
by

Rene
Australia has worked hard on the issue of public toilets. The Sydney Public toilet strategy is a marvel:
www.cityofsydney.nsw.gov.au/__data/asset...Strategy-Adopted.pdf
But it does not address the number of facilities except to refer to a general recommendation by the American Restroom Assn of a 10 minute walk or 500 meters. But, for large parks, how reasonable is that? And it's not clear what the rationale, other than common sense, is.
As for sizing of the actual facility, Brisbane's excellent detail for design guidelines (
www.brisbane.qld.gov.au/sites/default/fi...idelines_updated.pdf
) provides the following, which doesn't address my concerns:
The BCA does not provide meaningful guidance on the number of cubicles required in parkland or standalone amenities. In these circumstances the number of water closet (WC) pans, urinals and hand basins should be determined through experience and prediction.
The following user(s) like this post:
Elisabeth
You need to login to reply
Re: Determining the appropriate number of Public Toilets in large park areas
17 Jan 2019 17:26
#26829
by

Rene
You need to login to reply
Determining the appropriate number of Public Toilets in large park areas
16 Jan 2019 21:19
#26827
by

Rene
In a central city park of 1,100+ acres in southwestern USA, we have 23 sixty-year-old, worn and otherwise undesirable public toilets.

I am engaged in the effort to identify a planned program of replacement but I can find little information on how to determine the appropriate number of public toilets. If one is to undertake a multi-million dollar effort to replace these units, some standards or indicators of service level are needed.

The best I can find are recommendations that toilets be no more than 400 to 500 meters apart. But there is no indication as to size or how best to determine size. And the 400 to 500 meters appear to be based upon a convenient walking distance between public toilets but based upon what?

The issue is compounded because the overwhelming majority of visitors come to a building intense area of the park where there are large numbers of standalone and building interior toilets.

How can one best determine the optimum number of public toilets in dispersed and generally little-used areas? Any thoughts on this would be sincerely appreciated.
You need to login to reply
Time to create page: 0.251 seconds
DONATE HERE