Comments for my PhD concept: Design, Operation and Maintenance of Ablution facilities in high-density slums and informal settlements in Africa
7378 views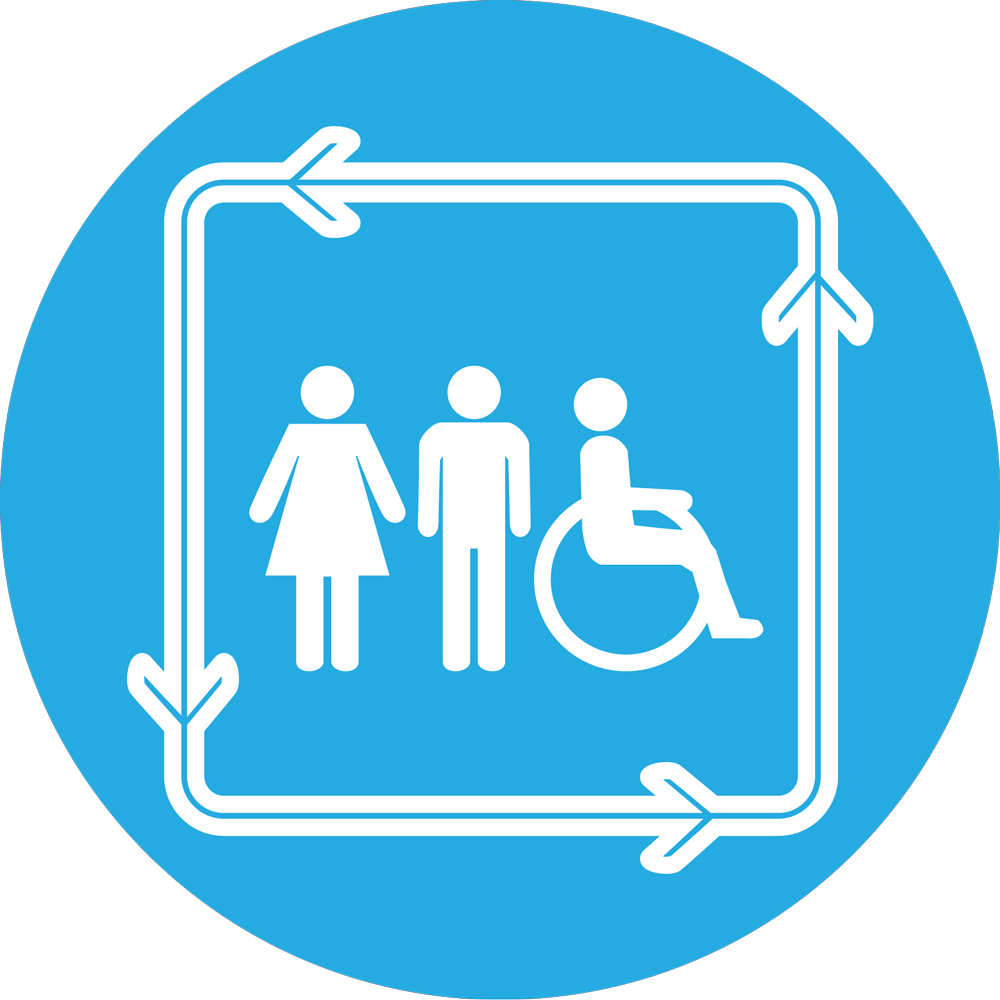 Re: Comments for MY PhD CONCEPT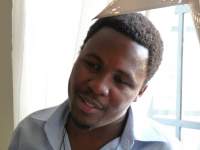 30 Mar 2012 18:44
#1378
by

samuelkwame
Dear Christian,
The challenge of waste disposal and overall management in these informal settlements is a challenge. That, is one central focus of my study....
You need to login to reply
Re: Comments for MY PhD CONCEPT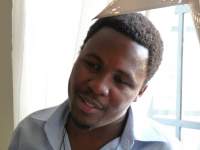 30 Mar 2012 18:37
#1377
by

samuelkwame
The study area for now is Cape Town. I am considering expanding to Ghana and Kenya for comperative analysis and to cross examine ideas and practices.
You need to login to reply
Re: Comments for MY PhD CONCEPT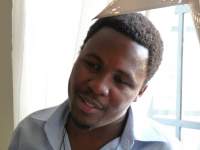 30 Mar 2012 18:33
#1376
by

samuelkwame
Thank you very much Christian and Doreen for your contribution. I have drawn a lot of interesting issues from your comments which range from management to infrastructure design etc. This will make great inputs into my PhD work.

jkeichholz: For now, my study area is Cape Town due to some unique issues relating to conflict and the failure of several interventions. I am considering expanding to Ghana and Kenya to do some form of comparison analysis and also to analyse divergent opinions and practices.

I am interested in this area of research not because I am a technical expert but I intend to come out with a sustainable solution based on flexibility, locally acceptable technology, cost efficiency and private sector inclusiveness.
You need to login to reply
Re: Comments for MY PhD CONCEPT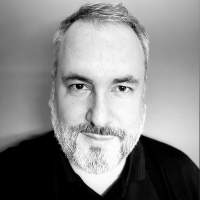 28 Mar 2012 08:54
#1363
by

jkeichholz
Samuel, where is your study area? Kenya or Ghana?
The following user(s) like this post:
samuelkwame
You need to login to reply
Re: Comments for MY PhD CONCEPT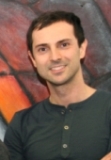 27 Mar 2012 11:39
#1351
by

christian.rieck
Dear Doreen,
Great information on the WSTF projects. Let me add also this public toilet facilitiy that was constructed by the Lake Victoria North Water Services Board, which also has an onsite treatment system with biogas digester and ABR, similar to Luanda Kotieno and Ugunja.
ecosankenya.blogspot.de/2011/02/ecosan-p...et-finished-and.html
.
Moreover it would be great to find out about the status of the biocenters in Kibera. When I moved back to Germany in 2010 there was still the unresolved problem of how to dispose the sludge from the biogas digesters. We had initially implemented a constructed wetland next to one toilet (TOSHA 1 or 2) in Gatwekera, but failed due to lack of sufficient space and underestimation of issues like odour for neighbours and management requirements for such a system. I think that baffled reactors and anaerobic filters would be a better option (closed and less demanding on management). However you do still need to empty the sludge which is a general challenge, even though it is very liquid slugde (like for septic tanks). Could you get in touch with Omotto from Umande Trust and try to have a close look at their sites and sludge management?
Best regards,
Christian
GIZ Uganda
Enhanced Water Security and Sanitation (ENWASS)
Sanitation for Millions


This email address is being protected from spambots. You need JavaScript enabled to view it.
The following user(s) like this post:
samuelkwame
You need to login to reply
Re: Comments for MY PhD CONCEPT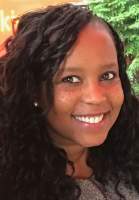 27 Mar 2012 08:19
#1349
by

Doreen
Hi Samuel,

Interesting topic. I concur with Christian about having a look at the WSTF documents.
Just some information about what I know regarding ablution blocks.

Ablution blocks here in Kenya are constructed for use in markets, bus parks and informal settlements as public sanitation facilities. They are used with septic tanks, sewer network, bio-digesters and/or anaerobic baffled reactors.

Most of the ablution blocks in low income urban areas were built by NGOs, faith based organizations and municipalities. NGOs and Faith based organizations then handed them over to community based organizations (CBOs) for operation and maintenance after establishing. The CBOs raise their revenue from the user charge fee. However the CBOs are often lacking the management skills and the resources for proper maintenance of these facilities. Some of these facilities are far from the households and are thus insecure to use at night especially for women and children.

All the facilities which were developed by the municipal authorities collapsed eventually due to lack of management concept. The Water Services Trust Fund (WSTF) has been funding the construction of public toilets in markets, bus parks and recreation parks since 2008. Their implementation is embedded within the Water Service Providers (WSPs) with a clear up-scaling and management concept (UPC). So far, WSTF have financed the implementation of 12 public sanitation facilities in Nanyuki, Isiolo, Nyahururu, Kericho, Kisii, Busia, Murang'a and Mavoko through the respective WSPs in the areas. Additional 7 public toilets are under construction in Nanyuki, Kakamega, Githunguri and Embu. The wastewater from these facilities is connected to the sewer system where sewer exists or to septic tanks in areas with no sewer network.

The Naivasha Bus Park, Ugunja Market and Luanda K'otieno fish landing bay public ablution facilities were developed under the pilot projects of the Ecosan Promotion Project (EPP). The waste water from the facilities is treated at the sites using bio-digesters and anaerobic baffled reactors. The treated effluent is disposed of into the environment.

Of late Umande Trust, an NGO in Nairobi together with Nairobi Water and Sewerage Company have introduced on site treatment systems using Bio digesters/baffled reactors in informal settlements of Nairobi e.g. Kibera Gatwekera Umande Trust Bio- Centers.

However this is still being tested on a pilot basis.

Advantages and disadvantages of ablution blocks

Advantages:
- It is a cheap way of reaching more people with basic sanitation with low per capita cost.
- They offer a wide range of attractive services such as Water Kiosks, toilets, urinals, showers, shoe shine and small shop
- They create job opportunities for the youth in the operation and maintenance of the facilities

Disadvantages

- High investment costs
- The user charge fee is high in low income urban areas with no formalized water service provision
- Many in low income urban areas are insecure to use at night for women and children
- Need proper source of water for proper hygienic operation.
- Prone to blockages

I suggest you get into contact with some people from WSTF for further information. I will be happy to provide you with some contact details.

Best regards

Doreen
Doreen Mbalo

GIZ Sustainable Sanitation Programme
Policy Advisor in Bonn, Germany
Deutsche Gesellschaft für Internationale Zusammenarbeit (GIZ) GmbH
E

This email address is being protected from spambots. You need JavaScript enabled to view it.
The following user(s) like this post:
jkeichholz
,
christian.rieck
,
samuelkwame
You need to login to reply
Re: Comments for MY PhD CONCEPT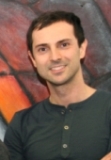 26 Mar 2012 07:45
#1341
by

christian.rieck
Dear Samuel,
It sounds like an interesting topic. I can see the general problem and gap with ablution facilities (I guess you mean public / community toilets) that there is usually no access for users during the nights for reason of security. So how do people cope during the night and how can a system-based approach address this challenge? There are some options like peepoo bags or mobile inhouse toilets that try to deal with this specific issue of "what to do during the night". It would be great if you could address this issue in your PhD as well.
Otherwise you can check out interesting material on design and o&m of public toilets from the "Toolkit of Public Sanitation" of the Kenyan Water Services Trust Fund.
www.susana.org/lang-en/library?view=ccbktypeitem&type=2&id=1273
Best regards,
Christian
GIZ Uganda
Enhanced Water Security and Sanitation (ENWASS)
Sanitation for Millions


This email address is being protected from spambots. You need JavaScript enabled to view it.
The following user(s) like this post:
samuelkwame
You need to login to reply
Comments for my PhD concept: Design, Operation and Maintenance of Ablution facilities in high-density slums and informal settlements in Africa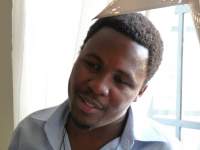 24 Mar 2012 20:28
#1337
by

samuelkwame
Guys, please help me out on this. I am writing a PhD concept on "Bridging the gap: A system-Based Approach to the Design, Operation and Maintenance of Ablution facilities in high-density slums and informal settlements in Africa" Any suggestions and comments on the topic and the following objectives will be most appreciated:

1. To examine the theoretical/ideological underpinning of current practices in the design, operation and maintenance of public ablution facilities in the study areas;
2. To determine the effectiveness of current practices in ablution facility design and management, why these approaches are adopted and the gaps;
3. To assess the application of ecological sanitation practices in ablution facility design and the local capacity for management of waste from ablution facility;
4. To identify available local technology for waste collection and processing;
5. Evaluate local financial mechanisms for design, operation and maintenance of public ablution facilities
You need to login to reply
Time to create page: 0.240 seconds
DONATE HERE