Definition of sanitation value chain
10.1k views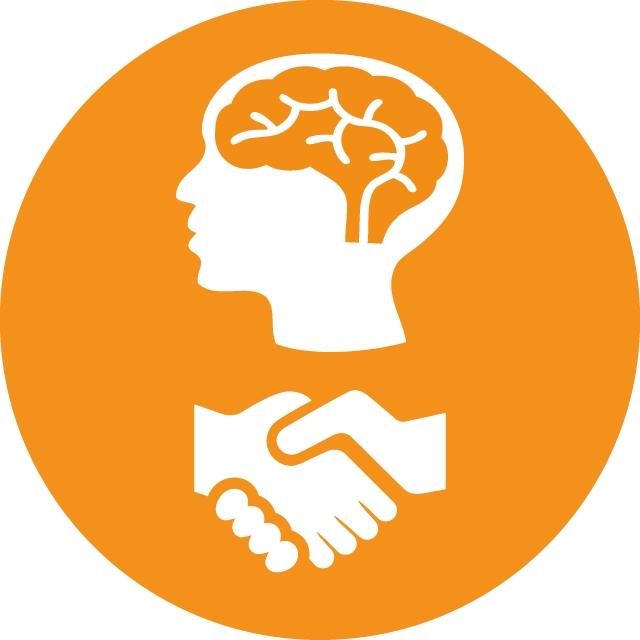 Re: Definition of saniation value chain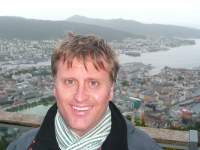 16 Nov 2017 00:08
#23202
by

jsauer
Hi Cecile,
Your question is great. I think in the FSM community when people refer to the sanitation value chain they are often referring to the sanitation chain as you mention. The capture, storage, transport, treatment, reuse/disposal. The image below. But my understanding of the classic use of the word value chain in development, its more about the market players, inputs, outputs, potential for profit, potential for jobs, etc. This is something we will need to do much more of in the sanitation sector moving forward. Ideally its about how do we make the particular market systems work better for the poor. I'm not familiar with the tools Thorsten mentioned but they look very comprehensive and i'm sure they tackle these issues. It would be interesting to see how to adapt them for sanitation.
PSI has also been adapting methods from the
Making Markets Work For the Poor Operational Guide
in order to understand market systems failures and how to fix them. This is also the focus of SuSanA's Working Group 2: Market Development so perhaps we can explore some of these questions further in that working group. Two other good resources for market systems development resources are
The Beam Exchange
and
Micro Links
.
It would be great to chat further about these issues. Please let me know if you are interested.
Thanks,
John
John Sauer
Senior Technical Advisor - Water, Sanitation and Hygiene
Population Services International
1120 19th Street, NW, Suite 600
Washington, DC 20036 | tel: 917-548-7779 | skype: john.sauer7960 | twitter: johnwsauer | email:

This email address is being protected from spambots. You need JavaScript enabled to view it.
The following user(s) like this post:
cecile
You need to login to reply
Re: Definition of saniation value chain
14 Sep 2017 11:49
#22637
by

thtrede
Dear Cécile,
thanks for your forum reply. I will post a new thread in the forum regarding our introduction, let me just come back to the ValueLinks approach here and stick to the topic of this thread.
We started using the ValueLinks approach in GIZ projects (as the approach was developed by GIZ

) e.g. to analyse value chains (in cooperation with local experts) in Mongolia (i.a. wood, wool, leather sectors) and to plan interventions in a regional economic development programme of GIZ. From there we took it and also worked (also in Mongolia for SEQUA with that approach (again wool and cashmere sector) and also to train experts of e.g. Chambers in that approach
By now we mainly use elements of the approach in different projects in Asia and Africa (mainly the analysis and planning tools) and find them very useful. The whole set is often too much (for what we have been contracted to do) but the tools and the general understanding is often very helpful.
We (and I) never received any formal training on the approach but the manual is so detailed, that - coming from a development cooperation side and having some knowledge on the sectors as well as economic development - that did not seem necessary (but the future might show that I am wring... you can never have enough training).
I know that the International ValueLinks Association (
valuelinks.org
) of which I am a member offers training (
valuelinks.org/training/
) on the approach and consulting services via its members (e.g. us

).
Hope this answers your questions and is of at least a little help
Cheers
Thorsten
The following user(s) like this post:
cecile
You need to login to reply
Re: Definition of saniation value chain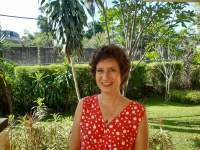 14 Sep 2017 10:20
#22636
by

cecile
Dear Marijn and Thorsten,

Thank you both for your answers!
Marijn I think you pointed well that in fact what I was refering to was more a Social (and environmental?) cost benefits analysis than an analysis of the value chain and yes I agree that a concrete application would be to analyse segments of the chain to see where improvements can be done.

Thorsten, welcome to the forum and to Applicatio which I just found was a new SuSanA partner! Could you briefly introduce yourself to the forum members?
The document you attached is extremely interesting, 365 pages about value chains in the development sector! You say you use it very often, can you explain in which context? And did you receive a training on the metholodogy?

In the end are you aware of a good online (or offline) course which would include both topics: SCBA for sanitation systems and sanitation value chain analysis?

Best regards,

Cécile
Cécile Laborderie
MAKATI Environnement
You need to login to reply
Re: Definition of saniation value chain
12 Sep 2017 14:46
#22623
by

thtrede
Dear Cécile,
I am not sure whether it might help you or not but it might be worth a try: I work a lot with the ValueLinks Method (of GIZ). Although it was originally created for agricultural value chains (as far as I know), the manual might give you some hints on how ValueChains can be "calculated". Have a look at the newest version of the manual (
valuelinks.org/wp-content/uploads/2015/0...-draft-July-2017.pdf
). Especially Ch. 2.3 with page 92 and following) might help you.
Cheers
Thorsten
The following user(s) like this post:
cecile
You need to login to reply
Re: Definition of saniation value chain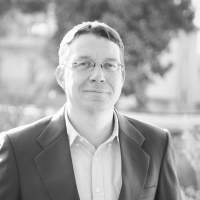 12 Sep 2017 13:15
#22622
by

Marijn Zandee
Dear Cecile,

There may not be a simple answer to this question. Without having time to study or check most of this, here are my thoughts.

The origins of the value chain approach come from business management literature. It was intended as a tool to analyze the full production chain of products and services of firms to find out where the firm added most value (generated profit) and where improvement was possible and needed. I think the first (and foremost) cross over into development speak was in agriculture. There I can still imagine a chain from inputs to farmers to consumers in which a development project could identify where farmers/entrepreneurs can add more value, and thus increase the local income streams in developing countries.

In sanitation, as you know and wrote, things are more complicated. First of all, many of the benefits do not accrue (only) to individuals or firms but to a large extend to wider society (environmental impacts, health outcomes, etc.) Further, costs are also shared to a degree when there is some form of tax or fee to provide (semi) centralized conveyance and treatment. Second, talking about "the sanitation value chain" is difficult because it is not limited in scope (it is not a well defined market or chain). So it ends up meaning everything and nothing.

What I think it comes down to is that value chain analysis could be very useful in analyzing certain markets in which sanitation entrepreneurs operate (e.g. the market for fecal sludge management in a certain city) and how that market could be improved. However, it is not a tool to compare projects or approaches. For this, I think it would be better to think in terms of Social Cost Benefit Analysis (also known as Cost Benefit Analysis). SCBA is a tool in economics where pure financial project analysis (as a company would use to decide between two projects) is extended to take social costs and benefits into account. You will still have the issue of finding good values for lives saved, quality of life and environmental costs, but at least this is a framework that is specifically designed to compare projects.

Hope that was somewhat useful

Marijn
Marijn Zandee

E:

This email address is being protected from spambots. You need JavaScript enabled to view it.
The following user(s) like this post:
Elisabeth
,
cecile
You need to login to reply
Definition of saniation value chain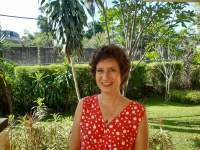 12 Sep 2017 11:25
#22615
by

cecile
Dear all,
I am looking for a comprehensive definition of "sanitation value chain". I searched on internet including on this forum and many people talk about the "sanitation value chain" but there is no comprehensive definition nor guidelines on how to calculate the value. It seems that many articles talk about "sanitation value chain" but in fact refer merely to the "sanitation chain".

My own understanding is as follows: when stakeholders implement each of the 5 steps of the sanitation chain there are costs incurred and benefits generated. Analysing or describing the sanitation value chain would then consist in doing the maths for costs and benefits for each of the steps and as a whole.
Costs include: operational costs (everything related to building), private sector investment (buy desludging trucks etc.), public investment (land, trucks, treatment plants, PPP), households' investments, transfers (taxes). Any others?
Benefits include: health (less diseases), social (dignity), environmental (ground water pollution) and financial (less medical expenditures, better work attendance) impacts. Any others?
What about qualitative costs and benefits (time spent, gain of time, dignity, what the neighbours think etc.).

What are the benchmark/ reference documents on this topic? Is there a comprehensive list of the costs and benefits and how to calculate the value in the end? Could we then use the sanitation value chain to compare several options when designing sanitation projects? Are there any research projects in this field at the moment?

Thanks for you help!
Cécile
Cécile Laborderie
MAKATI Environnement
You need to login to reply
Time to create page: 0.267 seconds
DONATE HERE