Ecosan - what is it really? And what is the problem with ecosan? Is there a problem?
109k views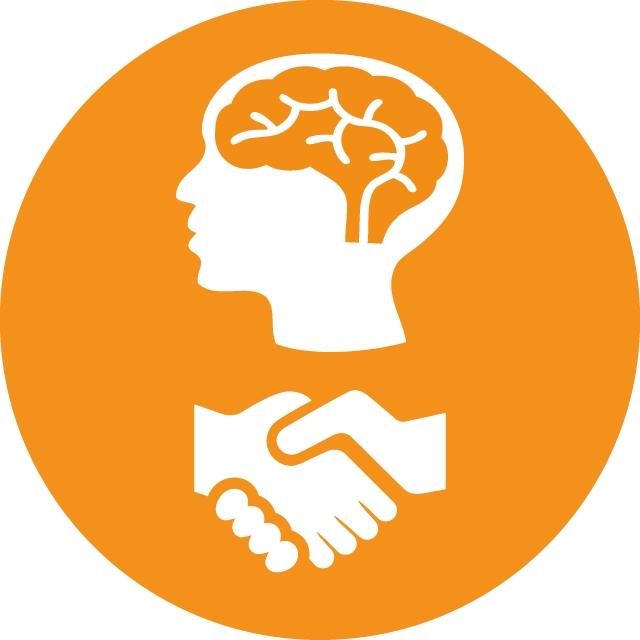 Re: Ecosan - what is it really? And what is the problem with ecosan? Is there a problem? Too much ecosan in SuSanA?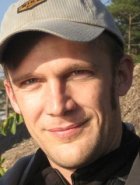 06 Sep 2014 15:55
#10039
by

Florian
[Start of Page 2 of the discussion]
Elisabeth, I personally am not a big fan of insisting in strict definition of things, especially ecosan. As I said in my first not entirely serious post, a lot of things have been called ecosan. And still are. For example, in Moldova, I call the school toilets we build there "ecosan", simply because thats how people there know them. When talking here in the forum, I call them UDDT. If they are sustainable sanitation remains to be seen, looks not too bad so far.
So for the terminology thing, I wouldn't bother too much, anyway it's always necessary for people to make clear what they are talking about when using certain terms. But of course that's just my opinion.
I don't think we need to discuss much about the idea of ecosan = shitting in a bucket. That's just a polemic used by Joe in his blog post full of more polemics.
As much as I enjoyed his inital posts here, lately he seems to have become a bit obsessed with his single focus on total pathogen destruction in technologies, and quite dismissive of everything that seems not fit his own narrow understanding of priorities. But of course it would be better to wait until he comes back here so we can discuss with him, rather than continuing discuss about him.
+++++++++
Note by moderator (EvM): a discussion on the topic about the multiple barrier concept which followed this post has now been moved to here:
forum.susana.org/forum/categories/17-fer...t-than-another#10048
You need to login to reply
Re: Ecosan - what is it really? And what is the problem with ecosan? Is there a problem? Too much ecosan in SuSanA?
07 Sep 2014 22:12
#10057
by

Elisabeth
This is an interesting conversation that has brought out some pertinent issues, thanks.
I still don't really understand what your definition of ecosan is, Joe. Now you are talking of "dispersed systems" (probably more generally known as on-site systems or decentralised systems).
As you indicated yourself, not all dispersed systems are ecosan. Meaning there are also decentralised systems which do not lend themselves to reuse. Most well-known: septic tanks (with all their known flaws).
I disagree with your statement that all ecosan systems are "dispersed"
.
You said:
I do not consider meso-scale composting to be ecosan
My question back would be: why not? Where is it written or agreed to by a group of experts that ecosan cannot include meso-scale composting?
We have well-known ecosan systems that combine on-site technology (a UDDT) with off-site treatment (e.g. community level composting, which you tend to call meso-scale composting).
And I see no reason why a UDDT has to necessarily be emptied by the toilet owner himself or herself and the content be composted and reused in his or her garden. I, like Christoph, would be very happy, especially for urban situations, to have a commercial service provider who does the emptying and treatment at a more centralised level - with all the pathogen testing that you are asking for. This is still "ecosan" as per the definition agreed to by experts. There is an example of this kind of thing happening in Bolivia, see the SuSanA case study on this:
www.susana.org/en/resources/library/details/1583
Or read in this thread on ecosan at scale from 2012:
forum.susana.org/forum/categories/17-fer...-sanitation-at-scale
I think that SOIL in Haiti as well as Sanergy in Kenya are also working along the same lines.
Then your other point, you keep bringing up the
eThekwini (Durban) case
. Yes, there are some disgruntled users there. Not for health reasons though, but for other reasons (some of which have to do with post-apartheid sensitivities). We have also discussed this on the forum elsewhere in the past.
If your theory was true that the risk of disease transmission during vault emptying and burial was unacceptably high, then there would be a lot of sick people in the Durban area (400,000 users of UDDTs there!). Do you really think that eThekwini municipality would go down that route if that was the case? On the contrary, they have done more research on this than anyone else. From the studies I have seen, the health of these users is the same if not better than of users of other types of toilets (ah, your argument will probably be that the other types of toilets are equally bad).
I searched the internet for one study that I had in mind and found this one from 2007 but I think there is also a more recent publication:
www.susana.org/en/resources/library/details/1169
Lutchminarayan, R. D. (2007). Sanitation, water and hygiene in eThekwini Municipality, Durban, South Africa - Baseline cross-sectional study.
I am going to contact Chris Buckley and ask if he can enlighten us.
Now coming back to those UDDT users (or users of composting toilets) who do indeed empty their own toilets and make compost and use it in their own garden (me being one of them). There is a not negligible number of these kinds of people in Germany but also especially in
Sweden
with their summer homes. I feel perfectly comfortable with dealing with the faeces (including pathogens) of my own family members. If any of us is sick then we are more likely to infect the other family member via handshakes and hugs, and not via faecal matter that might get on our hands (despite the fact that I wear gloves, wash my hands and so forth - multiple barrier concept). You can also get in contact with faeces of family members in other ways, by the way, e.g. cleaning up babies or caring for elderly family members. Also here, one would apply normal hygiene precautions to minimise the risk of disease spreading.
I am not saying that this type of toilet (dry toilets) is the right thing for everyone. It might work for well-educated people in an otherwise very safe environment with no helminth infections around (Sweden), but might not work so well in certain other scenarios. But I just needed to give this example because I don't agree with your sweeping statements of such "ecosan toilets" always being unsafe.
Last point: you seem to argue from very much an
"academic/idealistic" level
, as when Christoph challenges you with ponds, septic tanks or pit latrines you say they are equally bad or worse (which most of use would agree with). As far as I can tell you have not been able to put a possible technology combination forward that would meet your idealistic aim of zero risk (unless it was very expensive and not affordable for most people in developing countries, like e.g. membrane bioreactors). Or have you and I have missed it? Do you have experience with any "ideal" system in either a developed world or a developing world context? If yes, I would love to hear about that.
We all strive to minimise risks and to bring them down to an acceptable level.
That's what the WHO multiple-barrier concept is all about. If you are looking for zero risk then you might as well give up now. You also drive a car even though you know that there is a residual risk of accident and injury (despite all our precautions of seat belts and air bags etc.).
As Arno said we are all on a learning curve together on this. We are wiser now than 10 years ago, and 10 years from now we will know even more.
One thing I agree with you is that I also get
irritated with over-exaggerated claims of "complete pathogen destruction"
, "100% treatment" and alike with any kind of sanitation technology, including UDDTs. I think we need to put as many barriers in place as is economically feasible, know and understand remaining risks and manage them accordingly.
And keep in mind that sustainable sanitation does not always have to include a reuse component. It often does, but by definition it doesn't have to.
Oh and I still disagree with Florian's "laissez-faire" approach when it comes to
definitions of terms
. I do believe that agreeing on terms and then fixing them in glossaries - or even better in wikipedia pages which can be easily adapted as new things come to light - is a very important process. It might hurt at first to give up certain definitions that we have constructed for ourselves but ultimately we will all benefit from it.
(Oh and no problem, Florian, if locally you call the UDDTs in Moldova "ecosan toilets" - then this is your local definition, that's not in contradiction with what I am saying - which is more the "global definition" at an international discourse level).
Regards,
Elisabeth
The following user(s) like this post:
indiebio
You need to login to reply
Re: Ecosan - what is it really? And what is the problem with ecosan? Is there a problem? Too much ecosan in SuSanA?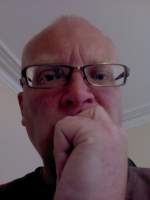 08 Sep 2014 07:46
#10060
by

joeturner
Responding to Elizabeth
First, I am not talking about zero risk. I am talking about unacceptably high risk.
Second I am talking about eThekwini because they have done the most microbial analysis of the most UDDTs. They have concluded:
www.scielo.org.za/scielo.php?pid=S1816-7...5&script=sci_arttext
At the current stage, the eThekwini model of dry sanitation does not involve the reuse of human urine and excreta. Several risk assessments on the reuse of faecal material from UDDTs have been conducted, with unfavourable results in terms of excreta re-use. Trónnberg et al. (2010), for instance, screened samples from the faecal vaults of 120 UDDTs in eThekwini and found a high occurrence of both protozoan and helminth infections: Ascaris lumbricoides (59%), Giardia intestinalis (54%), Trichuris trichiura (48%), Cryptosporydium spp. (21%) and Taenia spp. (18%). The high pathogen load recorded in these areas suggests the need for further community health and hygiene education as a prerequisite for human waste reuse which complies with WHO guidelines for sludge reuse in agriculture (WHO, 2006).
Pathogens in the UDDTs in eThekwini are not considered to be destroyed to safe enough levels for reuse.
I hear what arno says about UDDTs, but here we have studies on UDDTs which conclude that they are not safe.
If one is using an UDDT, how does one tell whether the faeces is unsafe for use as in South Africa or safe as described by arno? I don't think that is possible without regularly sampling and testing the faeces in your own UDDT system.
As to what is or is not ecosan:
I do not consider meso-scale co-composting to be ecosan
in the sense that most advocates are using the term
because there is good evidence that co-composting destroys pathogens and there is patchy evidence about the effectiveness of composting toilets. This is because of the size of composting toilets: composting works when the oxygen levels and carbon levels are high enough to promote microbial activity, which causes high temperatures which kills the pathogens. Composting toilets are small and contained in small containers. The oxygen levels are low and the nitrogen levels are typically high. Composting, if it happens at all, happens very slowly and is not consistent.
As this paper states, composting toilets are a misnomer: they do not and cannot compost.
www.sciencedirect.com/science/article/pii/S0301479713000169
Thermophilic composting for days to weeks at temperatures of 55 °C or greater generally ensures simultaneous pathogen destruction and stabilization, which leads to the development of mature compost (Haug 1993). However, these temperatures are rarely attained in in-field public CTs (Chapman, 1993; Guardabassi et al. 2003; Jenkins, 2005) or in urine diverting CTs (Peasey, 2000; Hurtado, 2005) and were also not measured at any locations here. Even when thermophilic temperatures have been attained, often through diversion of urine, inclusion of readily degradable food waste, auxiliary heat, or pH adjustment, heterogeneity in the material can leave pockets of insufficiently heated material which could potentially harbor pathogens (Guardabassi et al. 2003; Vinnerås, 2007; Niwagaba et al. 2009).
Again, unless you are monitoring your composting toilet with regular microbial testing, it is impossible to know whether high temperatures are being reached and whether pathogens are being destroyed. The best evidence suggests that they are not.
Sweden and Germany is not relevant in this context, as I have already said healthcare is good and faecal pathogens are not endemic. Most advocates of composting toilets base their advice on studies from developed countries where the pathogen loading is much lower in the first place.
So in both of these cases, whether you consider UDDTs to be ecosan or not, in areas where there is no testing and not further treatment, it is impossible to say what the risk is from any given on-site dispersed system.
And there are plenty of people who use the terms ecosan with UDDTs - for example this paper from 2013
www.iwaponline.com/jwrd/003/jwrd0030055.htm
'Lessons learnt on Ecosan in Morocco' is a short analysis of experience gained in Morocco especially in rural areas where people do not have adequate systems of evacuation of their wastewater. The rural population cannot afford conventional sanitation systems. In response to this, we have thought to promote ecological sanitation that recognises wastewater not as a waste but as a resource. The first Urine-Diversion Dehydration Toilets (UDDTs) were introduced in a rural village called 'Dayet Ifrah' in Morocco in December 2009. Since then, households are starting to see the advantages of UDDTs and the systems are becoming more and more accepted. The UDDT systems implemented in the village could be used as a model for Moroccan rural areas. This paper sets out how the Ecosan approach was successfully introduced in Morocco where people are motivated by reasons to improve this approach such as no smell, safety, comfort, privacy and water reuse. Results reveal that the users are satisfied with the Ecosan approach to cleanse their wastewater. Although Ecosan is relatively new to Morocco, it seems that it can succeed in very poor populations. The paper contains information on general experiences in the different countries and also lessons learnt on Ecosan in each country.
I do not accept that there is a 'striving to minimise risk' given that the vast majority of dispersed systems are unmonitored, and therefore the risk
of individual systems
is actually unknown. Indeed, based on the best evidence available which has calculated risks, UDDTs and composting toilets would never be considered treatment.
You need to login to reply
Re: Ecosan - what is it really? And what is the problem with ecosan? Is there a problem? Too much ecosan in SuSanA?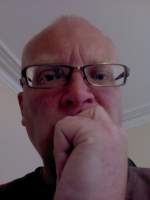 08 Sep 2014 08:17
#10063
by

joeturner
And just for examples of how the term ecosan is being used:
Whatever The Need:
www.wherevertheneed.org.uk/our-work/building-ecosan/
We build ecosan -toilets that make compost
We are one of the biggest providers of ecosan in the developing world.
In India alone, over 30,000 people use our ecosan toilets every day.
B1B2
www.b1b2.org/EcoSan/biotoilets3.htm
Bio-Toilets for Kovalam
Composting

Composting is a natural process of recycling organic materials into a rich soil known as compost. During the process microorganisms break down organic matter, like feces, into safe topsoil that can be used in gardens to grow food. The compost has a pleasant smell and can be safely handled without fear of contamination.

With Eco-San toilets, about a cup of wood-ash is added to the compost after each use. (Most households in Kovalam cook over wood fires, so there is a ready supply.) Ash reduces acidity and speeds up the composting process. The ash also covers the feces, helping eliminate odors. Dry leaves or grass can also be added to the mix.

Given an occasional stir with a long pole, the feces partially composts--even as the toilet is being used. After about 6 months of use one vault will be filled to capacity. It is then 'sealed' and the second vault used for the following 6 months.
Worldwatch report about WAND
blogs.worldwatch.org/nourishingtheplanet...t-composting-toilet/
The Water, Agroforestry, Nutrition and Development Foundation (WAND), a Philippine-based organization focused on eco-based solutions to human development challenges, has developed a low-cost composting toilet called Ecosan (Ecological Sanitation) that uses local materials to minimize water contamination and create fertilizers from human waste.
I can accept that there may be a difference in the use of the term, but the vast majority of users of the word 'ecosan' use it to mean some kind of composting toilet.
You need to login to reply
Re: Ecosan - what is it really? And what is the problem with ecosan? Is there a problem? Too much ecosan in SuSanA?

08 Sep 2014 12:06
#10077
by

AquaVerde
Dear Giacomo Galli *,
I am with you too on your points made. In order to broader this discussion a bit I posted some
reflections by Mr. Horst VOGEL of CATS
.
Definitions changes over the time and by changing context. Tangible results in my opinion are more important them definitions.
Colleagues, you may not sticking too hard to made "academical" definitions.
Regards,
Detlef
++++++++
* Note by moderator: Detlef is referring to this post which has since been moved:
forum.susana.org/forum/categories/39-any...scussion-forum#10075
You need to login to reply
Re: Ecosan - what is it really? And what is the problem with ecosan? Is there a problem? Too much ecosan in SuSanA?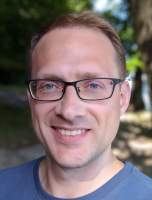 10 Sep 2014 05:48
#10092
by

JKMakowka
Maybe one should look at Ecosan also from the point of which (and how much) of the nutrients are reused. At a very basic level I have always considered Ecosan as systems that try to reuse the non-trace soil nutrients, i.e. plant accessible nitrogen and organic carbon instead of spending a lot of energy to remove them.

Edit: biogas production or fertilizing reed that isn't really used (as usual for most constructed wetlands) are border-cases which I would normally not consider Ecosan.
So maybe direct reuse (as opposed to indirect, e.g. biogas electricity production) is another important criteria.
You need to login to reply
Re: Ecosan - what is it really? And what is the problem with ecosan? Is there a problem? Too much ecosan in SuSanA?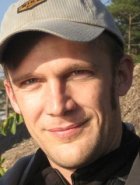 10 Sep 2014 08:07
#10095
by

Florian
Just a short addition to the terminology discussion (the need to use clear definitions has been shown again by Kai's post (
forum.susana.org/forum/categories/40-irr...oodsustainable#10089
)). I realised that the new e-compendium has also the glossary of the Sandec compendium online:
ecompendium.sswm.info/glossary
This glossary is quite complete and could certainly be used as
the
reference for sanitation terminology (see also the
recent discussion on faecal sludge terminology
). I also like its short and precise definition of ecosan:
Ecological Sanitation: An approach that aims to safely recycle nutrients, water and/or energy contained in excreta and wastewater in such a way that the use of non-renewable resources is minimized.
Synonyms: Resources-Oriented Sanitation, Re-use Oriented Sanitation, Ecosan
You need to login to reply
Re: Ecosan - what is it really? And what is the problem with ecosan? Is there a problem? Too much ecosan in SuSanA?

10 Sep 2014 08:34
#10096
by

AquaVerde
Dear Krischan and Others,
As I am a
"believer" in simplicity
(e.g. see ABR) I would like to agree to you message although I would cross out the word ALSO in your first sentence:
Maybe one should look at Ecosan also from the point of which (and how much) of the nutrients are reused.
Therefore, I like very much SANDEC's definition of ecosan. (Thanks Florian!)
On the
direct reuse
of nutrients via CW I came a (?new?) "Tree-CW" across in far Eastern-Germany (Spreewald). Mr. Hildebrand uses approx. 8 m2/p.e. to produce permanent firewood on his ground, using -pre-treated sewage, -white poplar, -PE-liner and -normal soil (no sand and gravel) within liner: [GERMAN]
www.hummel-akademie.de/index.php/auf-basis-von-baeumen.html
He suggesting to use it on a larger scale, e.g. by paper industries.
I heard this tree-CW been first used in Denmark, I am not sure about. Maybe you/others know.
He is using a CW as well to produce his own drinking water out of surface water (no use of pumps at all) [GERMAN]
www.hummel-akademie.de/index.php/trinkwasserbereitstellung.html
.
In eastern part of Germany people have in average 70-90 l/d*person drinking water consumption, not knowing at all about ecosan definitions. Maybe they/we do not like to wash and smell different to the western German ...

Regards,
Detlef
You need to login to reply
Re: Ecosan - what is it really? And what is the problem with ecosan? Is there a problem? Too much ecosan in SuSanA?
11 Sep 2014 08:33
#10115
by

Elisabeth
(I write this post in my role as moderator)
Dear all,
Thank you very much for your contributions in this thread. I have found it very interesting to hear the different perspectives.
As it was getting a little bit difficult to follow the discussion (5 pages of discussion, 50 replies!), I have now separated out what I identified as "spin off topics" from the main topic.
I hope you are finding this helpful.
Sometimes it is not straight forward because one post may touch on several spin off topics but I have tried my best.
Therefore, we now have the following four threads:
The discussions can be continued in the three respective threads. Thanks.
Regards,
Elisabeth
You need to login to reply
Re: Ecosan - what is it really? And what is the problem with ecosan? Is there a problem? Too much ecosan in SuSanA?
11 Sep 2014 11:56
#10123
by

Elisabeth
Oh! Sorry, we actually have 4 threads now. I forgot to mention the really imporant 4th thread that I created as well during my re-structuring exercise:
It is called:
Multiple barrier concept and acceptable risk for safe reuse - and is one type of barrier more important than another?

forum.susana.org/forum/categories/17-fer...portant-than-another
It has 17 replies so far.
You need to login to reply
Re: Ecosan - what is it really? And what is the problem with ecosan? Is there a problem?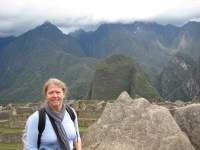 11 Sep 2014 22:00
#10134
by

madeleine
Dear all

I am not going to read the full thread but to make your life easy I would like to share the definitions used by SEI in regards to Sustainable Sanitation and Ecological Sanitation. These are in use have been in use throughout several research program conducted by SEI and partners globally. I would like to emphasize that either the definition ecological sanitation or sustainable sanitation prescribe any technologies.
There are many sanitation technologies in use most very resource dependent and are likely to fail unless you secure resources to run and manage the systems. Resource like energy , groundwater and nutrients are scarce and should be managed wisely not only for our own needs but also for future generations. Innovation in sanitation are extremely important for our health and the environment within the context of climate change. In my opinion the focus should be on what works and what can be improved in various solutions. There is no silver bullet.
Sanitation definition as used by SEI

Sanitation

Sanitation refers to a wide range of services and arrangements intended to improve the hygienic conditions of the human environment. Environmental sanitation for example usually refers to the management of human excreta, greywater, sullage water, stormwater drainage, surface runoff, solid waste and industrial and agricultural rest products.



Sanitation System

A sanitation system encompasses the institutions regulating the system, the organisation and management, the users and technical solutions including collection, transport, treatment and management of end products of human excreta, greywater, solid waste, stormwater drainage and industrial and agricultural rest products.



Sustainable Sanitation

Sustainable sanitation systems protect and promote human health, minimise environmental degradation and depletion of the resource base, are technically and institutionally appropriate, socially acceptable and economically viable also in the long term.





Ecological Sanitation

Ecological sanitation systems safely recycle excreta resources (plant nutrients and organic matter) to crop production in such a way that the use of non-renewable resources is minimised.



The statement 'safely recycle' includes hygienic, microbial and chemical aspects. Thus, the recycled human excreta product, in solid or liquid form, shall be of high quality both concerning pathogens and all kind of hazardous chemical components. The statement 'use of non-renewable resources is minimised' means that the gain in resources by recycling shall be larger than the cost of resources by recycling.



The definition of ecological sanitation is focusing on the health, environment and resource aspect of sustainable sanitation. Thus ecological sanitation is not, per se, sustainable sanitation, but ecological sanitation systems can be implemented in a sustainable way and have a strong potential for sustainable sanitation, if technical, institutional, social and economical aspects are cared for appropriately.



The SEI understanding of the term 'productive sanitation' used by IFAD and others is that it is a synonym to ecological sanitation and it will be used in accordance to this understanding.


All the best
Madeleine
You need to login to reply
Re: Ecosan - what is it really? And what is the problem with ecosan? Is there a problem?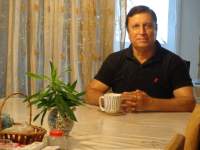 12 Sep 2014 05:33
#10136
by

F H Mughal
Dear Madeleine,
You sure have made our lives easier

. Please make them more easier by defining septage and UDDT

.
Regards,
F H Mughal
++++++++++
Note by moderator (EvM): Even though these are probably rhetorical questions, for the benefit of newcomers:
The definition of septage has been discussed here:
forum.susana.org/forum/categories/53-fae...onfusing-terminology

And UDDTs is simply an accronym and stands for urine-diverting dry toilets (some people also say urine diversion dehydration toilets - pretty much the same thing). For more infos on UDDTs, see:
www.susana.org/en/resources/library/details/874
F H Mughal (Mr.)
Karachi, Pakistan
You need to login to reply
Time to create page: 0.268 seconds
DONATE HERE