Supporting behavior change in rural sanitation by use of radio, print and other media – activities by BBC Media Action in India
6035 views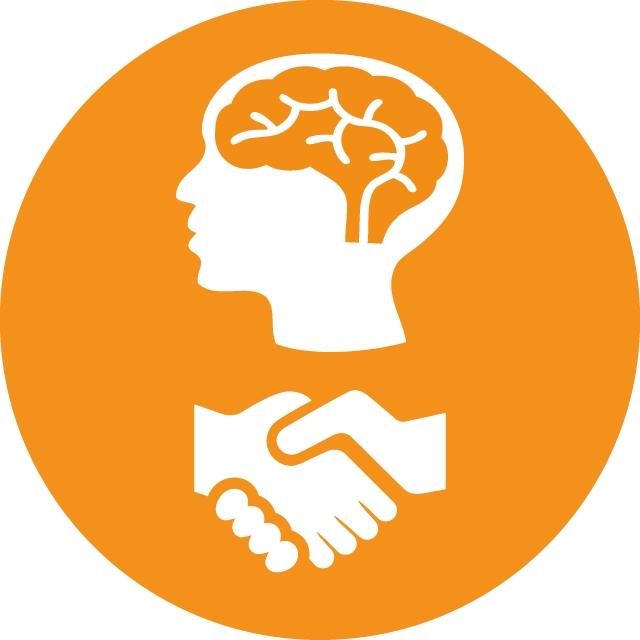 Re: Photobook and short radio drama series on stories of ending open defecation in India - BBC Media Action
21 Jun 2018 06:28
#25417
by

Elisabeth
I have received information about another output from this project. The following information was sent to me by Reethira Kumar who is a Senior Project Manager for WASH at BBC Media Action (India) Limited and asked me to post it on the forum.
++++++++
Shaucha Singh - The short radio drama series on rural sanitation

Listen to the short radio drama series here:
Shaucha Singh – Hindi
Shaucha Singh – English
Background

A consumer research conducted by the World Bank group in the north Indian state of Uttar Pradesh shows perceived benefits of open defecation among populations as key driving factor of the problem. These include an opportunity to get fresh air, a walk or physical exercise, open defecation works well in farms, and a chance to socialise with people in the village. The notion of 'fresh air' as a driver for open defecation seems to have been derived from negative toilet use' experiences among people. The negative experiences range from bad smell in the toilets, lack of fresh air, feeling of suffocation, and requirement of maintenance. However, majority of these experiences arise due to lack of regular maintenance of toilets. Therefore, it is important to focus on behaviour change to dispel these myths and misconceptions.
Short description of the project

A ten-part short radio drama series was produced for the Ministry of Drinking Water and Sanitation (MoDWS), with an objective of debunking myths, and misconceptions related to rural sanitation. The radio drama series is named after the main character, "Shaucha Singh" or the cleanliness champ, a travelling salesman who sells household cleaning products to potential customers on buses and trains. On his travels, he comes across several myths and barriers rural populations have, in building, using and maintaining their household toilets. He then tackles each of these myths/ barriers in a non-confrontational, entertaining and insightful way.
The series touches key issues surrounding sanitation – gender, toilet technology, schemes and services, health, convenience, and even social norms. Some of the myths that these capsules address are that healthy men do not use toilets, pit size is too small for an entire family to consistently use it, toilet is only for the rich, or that a toilet requires too much space or water.
Target Audience

The primary audience for the radio series is rural men in the age group of 15-35 years who defecate in the open; those who chose not to construct a toilet as well as those who built a toilet but primarily for women, weak, elderly or sick members of the family because they believe healthy men can, and should, defecate in the open.
Implementation and dissemination

Since behaviour change is at the core of the mission, BBC Media Action supported the Ministry of Drinking Water and Sanitation with scientific high-frequency media planning to secure broadcast slots covering 26 states. The series was launched on November 19, 2017 i.e. World Toilet Day on more than 273 channels on All India Radio (AIR) – India's public service broadcaster. Further, in January 2018, the ministry approved broadcast of the series on 109 private FM channels, and 54 community radio stations in north India.
Initially the series was produced in Hindi, but based on requests from states, the ministry requested BBC Media Action to translate the series in nine Indian languages – Assamese, Kannada, Telugu, Tamil, Marathi, Gujarati, English, Bengali and Odiya. This has expanded the reach of the radio series to cover not just the Hindi speaking states in North India, but also 17 additional non-Hindi speaking states across India.
Biggest successes so far

The short radio drama series is also a first of its kind fast-fiction radio series on sanitation which is quirky, humorous and persuasive.
The series is based on evidence gathered from one of the lowest-performing states in the area of sanitation, therefore making it close to the reality. A senior MoDWS official said that 'this series is, by far, the closest to what the real people actually feel, rather than what practitioners believe people feel'.
The ministry also released the radio series on its social media channels i.e. YouTube, Twitter, and Facebook. Mr Param Iyer, Secretary, Ministry of Drinking Water and Sanitation (MDWS) shared information about each radio interstitial on his Twitter handle.
The ministry also promoted the series through its WhatsApp groups, and network of district level sanitation workers. Full page advertisements on rural sanitation released by the ministry contained information on Shaucha Singh radio series. Several media articles have been published on the series. One such article published by NDTV, a leading news group in India can be accessed here: To Bust Prevalent Myths on Sanitation and Toilet Use, Salesman Shaucha Singh Is Swachh Bharat Abhiyan's Newest Hero:
swachhindia.ndtv.com/to-bust-prevalent-m...s-newest-hero-15113/
Next Steps

BBC Media Action is planning to conduct an evaluation study to understand the effectiveness of the Shaucha Singh radio series using mixed-methods quasi experimental design. An evaluation will be important to demonstrate the programme impact, improve future and current programme design, implementation, and generate learnings for wider dissemination.
For some more details about this project, see here:
This attachment is hidden for guests.
Please log in or register to see it.
Greetings,
Elisabeth
This message has an attachment file.
Please log in or register to see it.
You need to login to reply
Brochure, evaluation and photobook on stories of success in ending open defecation in India - BBC Media Action
23 Dec 2017 01:16
#23514
by

Elisabeth
BBC Media Action* had a grant by the Bill and Melinda Gates Foundation in 2015-2016 with the title "Brochure, evaluation and photobook on stories of success in ending open defecation in India" (grant size was 510,474 USD).
Reethira Kumar recently sent me some information on some of their outputs which I want to bring to your attention with this post.
A full description of the project is here in the project database:
www.susana.org/en/knowledge-hub/projects/database/details/299
The purpose of this project was:
To document case stories of communities which have
successfully eradicated or reduced open defecation in India
so that stakeholders can better learn about what works and why, with the aim of replicating these successes elsewhere.
This is what they produced:
"An Open Mind" is an inspiring photo-documentation of 13 stories of change
about individuals and communities that served as sanitation champions in different districts by contesting existing norms and addressing the need for sanitation at a personal level. It is about how they gathered traction, further support and created agency among people to follow suit to build and use toilets and thus successfully eradicating or reducing open defecation in India.
These stories are representative of the efforts of people in taking ownership of the sanitation mission in their community. Featured 'sanitation champions' include a man who pledged to cut-off his prized moustache unless everyone in his village built a toilet (they did); a women's self-help group who managed to build 50 toilets for their community in one day; a 102-year-old woman who had a toilet built for herself, which incited a reaction within her community because even at her age she was willing to embrace change.
'An Open Mind' was also extended into an annual planner with simple doable ideas and tips around community mobilisation or inter-personal communication for sanitation, for use by district administration.
Link for "An Open Mind":
blog.mygov.in/wp-content/uploads/2015/11...on-Swachh-Bharat.pdf
"A People's Movement" is a series of five short films (in English and Hindi) that showcase real-life stories of individuals from different walks of life who have made the Swachh Bharat Mission their own
by adopting innovative ideas to encourage the use of toilets in their communities and adopt safe waste treatment practices. These stories are examples of a wider citizens movement across the country to encourage the adoption of safe sanitation practices.
Link for "A People's Movement":
www.youtube.com/playlist?list=PLY40YPA5G...SuS9ckHUe6OKm2SnRXKp
I am embedding one of their five videos here to wet your appetite (each movie is availabe in English and Hindi):
If you have any questions, just put them into this thread.
I am assuming the materials are available under an open access licence for people to reuse them and build on them (?)
Regards,
Elisabeth
* Have you every heard of BBC Media Action? I hadn't until a year ago. A quick look into Wikipedia reveals:
BBC Media Action is the BBC's international development charity, funded independently by external grants and voluntary contributions. The purpose of the organisation is to use media and communication to reduce poverty, improve health and support people in understanding their rights.
You need to login to reply
Time to create page: 0.216 seconds