WASH and health working together: A 'how-to' guide for Neglected Tropical Disease programmes (WHO)
17.9k views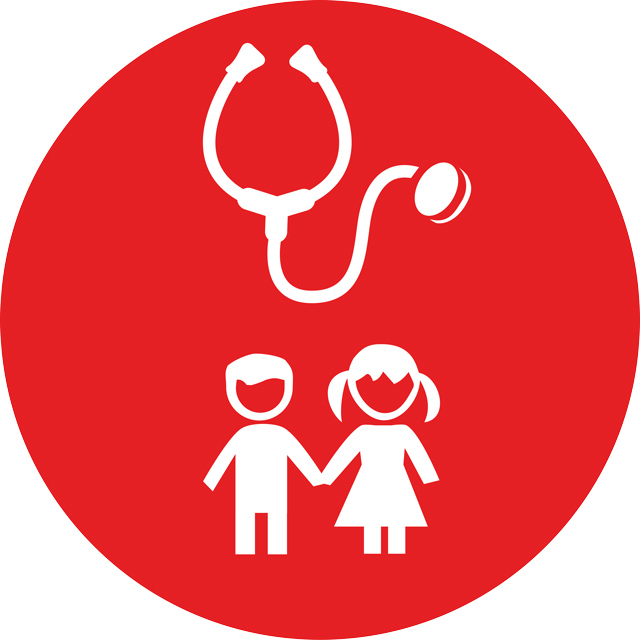 Re: Reply: WASH and health working together

18 Sep 2019 08:59
#28158
by

ssvpowerri
Thank you Sophie for this link, it was awesome
You need to login to reply
Re: WASH and health working together: A 'how-to' guide for Neglected Tropical Disease programmes

17 Sep 2019 18:13
#28152
by

sboisson
Dear Elisabeth,
The online version of the WASH-NTD toolkit is live and can be accessed at the following link:
apps.who.int/wash-health-toolkit/
On the estimates, I rounded to 'over 1 billion' for simplicity.
Kind regards,
Sophie
You need to login to reply
Re: WASH and health working together: A 'how-to' guide for Neglected Tropical Disease programmes
26 Aug 2019 15:14
#28021
by

Elisabeth
Hello,
Could someone still answer my question from 30 April please (just before the one from the secretariat)? I've e-mailed Sophie about it as well a while ago but got no answer. Perhaps someone can ask someone about this figure at the session.
Thanks a lot,
Elisabeth
You need to login to reply
Re: WASH and health working together: A 'how-to' guide for Neglected Tropical Disease programmes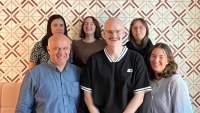 26 Aug 2019 11:36
#28020
by

secretariat
Dear all,
as a continuation of this subject SuSanA is co-convening the session 'WASH and Neglected Tropical Diseases: Improving Inclusion and Health' at the Stockholm World Water Week.
Join us for this dynamic event on Tuesday, August 27 from 2 - 3.30 pm in room M4.
There will also be a documentation of the Session that is spread through SuSanA for all of those who are not able to participate.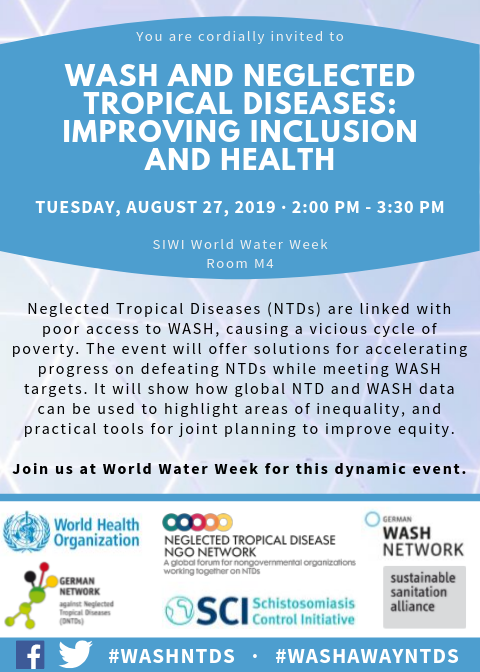 You need to login to reply
Re: WASH and health working together: A 'how-to' guide for Neglected Tropical Disease programmes
30 Apr 2019 15:32
#27344
by

Elisabeth
Hi Paula,
Thanks for the written summary of the verbal discussion from the webinar - very useful. (It's much faster to read such a discussion than to listen to it...)
Hi Sophie,
I am just wondering when the online version of the toolkit will become available? I just checked here but it looks like the link to the online version doesn't work yet:
www.who.int/water_sanitation_health/dise...h-health-toolkit/en/
Also can you say something about the figure that you quoted in your presentation about the number of people affected by NTDs? You said
1 billion
but I thought it's more than that. In the Wikipedia article about NTDs it says 1.4 billion and quotes data from 2017:
These diseases are common in 149 countries, affecting more than 1.4 billion people (including more than 500 million children)[11] and costing developing economies billions of dollars every year.[12]
en.wikipedia.org/wiki/Neglected_tropical_diseases
I can imagine that it's really hard to estimate exact figures but is the 1 billion figure the number we should now keep in our heads? Or was that just rounded down for simplicity reasons?
Regards,
Elisabeth
You need to login to reply
Re: WASH and health working together: A 'how-to' guide for Neglected Tropical Disease programmes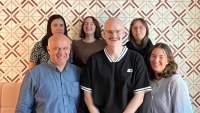 21 Mar 2019 17:59
#27168
by

secretariat
Hi Everyone,

below you will find an edited transcript of the questions and answers discussed during the webinar.

I hope this helps to continue the conversation on the topic.

- - - - -

Enkhee: Has the WHO Toolkit been tested in any country?

• Yael Velleman: I wouldn't say we've used the entire toolkit in one country it's more that the different tools were used in different countries or actually emerged from processes in countries. A lot of experience in Ethiopia developed the experience which then led to the planning tool. The joint indicators I know have been used in Mozambique and in Angola by the mentor initiative and in all of the Trachoma-funded programs - the ones that are being funded by the UK Department for International Development and the Queen's Diamond Jubilee trust, although we've added more to it as well for other diseases. And in, I think it was Cameroon, Niger and Guinea, there was a lot of experience working on harmonizing behavior change messages in line with the process that we are suggesting in the toolkit.

• Leah Wohlgemuth: I think also in Sudan we did the workshop specifically looking at Trachoma and the facial cleanliness and environmental improvement aspect so we did the planning workshop in a country that didn't have large-scale Trachoma funding so that was another place where we got the idea of the quick wins from so if you don't have a lot of money this can still be done and there's ways in which we can do it and we saw a lot of engagement from the WASH cluster lead in Sudan and have had some promising outputs from that.

Yael mentioned countries such as Uganda, Malawi Tanzania and Kenya all used the joint indicators for the framework and that's really helped engage at a ministry level as well as a partner level looking at the same indicators just creates that natural joint interest. So we've had a lot of experience from that and this toolkit looks beyond just Trachomas and looks across all NTDs so we're very excited and eager to see how this applies to more NTDs within the sector

Arno Rosemarin: Is there an outreach plan for targeted country health ministries?

• Yael Velleman: yes, you could say that. We've got quite a large communication strategy, so for example in a couple of weeks' time we'll be presenting the toolkit in the Carter Center Trachoma Program Review which has ministries of health from eight sub-Saharan African countries. It will also be shared in WHO-run regional and global meetings for NTD program managers. We have also submitted proposals to present at Stockholm World Water Week and in the UNC Conference on water and health. And then there's more targeted approaches, where we work directly with ministries of health. And we've also built the toolkit to use in funding proposals for implementation in 31 other countries so absolutely but we're relying on you also to help us push it forward.

• Leah Wohlgemuth: and if there's any countries that you feel are missing or where you'd like specific outreach, please let us know. I think especially we have a lot of focus in the sub-Saharan African countries, but if there's programs there projects you're working on in any of the Asian or Southeast Asian countries is very much welcome any engagement on that.

• Yael Velleman: and just to add to that to preempt the next question. On other languages for the toolkit it's being translated into French and we will be laying that out pretty soon and then hopefully get it translated to other languages as well.

Tapos: Do you have any related monitoring tools?

• Yael Velleman: I would suggest having a look at Step Five of the toolkit, they set out what monitoring is for, what are the different ways of monitoring and what it responds to. We've got monitoring for accountability, routine monitoring and there's impact monitoring; then we have tools associated with each of those. The log frame is a very big part of that and hopefully it's quite a useful one. Routine supervision is for routine monitoring so actually going out to the field and checking - is the program working as needed? And then there are various aspects of evaluation covered as well. Hopefully that's comprehensive enough but if there's anything that you think we're missing, there are any gaps in terms of monitoring, please get in touch with us because that's a very important issue that we'd like to cover comprehensively.

Yuri Villavicencio: Do you have any ongoing program in Honduras?

• Yael Velleman: there are NTD control programs in Honduras. Those are led by the Pan-American Health Organization. From a WHO perspective, I'm not exactly sure what sort of approach is implemented, but the Latin-American countries tend to have usually quite a comprehensive way of addressing diseases and do tend to do integration a bit better than we see in a lot of the other continents. I'd be interested to hear how you think the toolkit can be used in Honduras and what's a valuable entry point. But I don't think either of our organizations currently is working with the Ministry of Health and Welfare.

Arno Rosemarin: What NTDs should pit latrine workers be more aware of? Is the toolkit something for this target group?

• Yael Velleman: people who are working in pit emptying should be on the lookout for a whole set of diseases and a lot of them are not Neglected Tropical Diseases by definition. I would refer people as well to the new WHO guidelines on sanitation as it covers quite a lot on this area. Maybe of particular interest are helminth infections such as Ascariasis, hookworm and Trichuris, so anyone who is working in pit emptying should probably be treated for parasitic infections quite regularly. And then there's also diseases such as cholera, typhoid and anything basically that is fecal-oral in its transmission.

• Leah Wohlgemuth: In the NTD related behaviors in Section 2 of the toolkit, we have all the sanitation and hygiene, treatment and care in water behavior, so for each one, one would name the purpose of this behavior and which diseases it affects.

Yuri Villavicencio: Does the document mention how to establish indicators than can help to reach financial funds to continue this program?

• Yael Velleman: we have a lot of guidance on developing indicators and indicators are of course fundamental to having the right funding proposals in place because they help you explain how the program that you will be delivering on the WASH side will contribute towards achieving and specific health outcomes in terms of disease impact and also in terms of strengthening the health system. So absolutely yes and it's what Step Five of the toolkit is dedicated towards.

But in terms of advice on obtaining funding that's what Step Four refers to so we have tips for the various funding scenarios that we discussed earlier that are incorporated into the planning tool as well. But also, I'm just taking you back into the messages for engagement, that resource is basically on how to sell the issue of collaborative WASH at these programs to a whole set of different audiences so not just WASH to NTDs and NTDs to WASH but also WASH and NTDs working together to sell this idea to the health sector more broadly, to the nutrition sector, to the corporate sector, to the education sector, to vector control and hopefully that also provides arguments that can be built into funding proposals as well.

Adam Drolet: Can you talk a bit more in general about the donor environment & appetite/desire for this intersection. Are donors putting money behind WASH & NTDs in general? Are there sub-sectors (e.g. WASH in healthcare facilities or WASH in schools) related to WASH & NTDs where you are seeing donors prioritize?

• Yael Velleman: Yes, in general, we are seeing that there is increased momentum, not necessarily funding WASH & NTDs, but funding comprehensive programs that address both of these issues. It's an easier sell for Trachoma that has a very defined framework or strategy called the safe strategy, which has surgery, antibiotics, facial cleanliness and environmental improvements as the four main pillars of Trachoma control. So when donors fund Trachoma programs they tend to fund all of that whereas for some diseases, most of the funding usually goes to mass drug administration. But there's a movement towards programs that go beyond that to look at prevention as well through WASH.

I won't name specific donors, because I don't think it's appropriate on this platform, but I would say there are a few progressive donors that are doing that increasingly. Of course, we can always do more. I'm not sure that I would say that WASH and NTDs specifically prioritizes funding for WASH in healthcare settings, but in a way, there isn't really an argument for that. I think WASH in healthcare facilities is something that just needs to be funded as part of healthcare services. If you build a healthcare facility, it needs to have adequate WASH in it, which also prevents transmission of infection and protects patients and staff. We do cover relevant behaviors in the toolkit, but I wouldn't say that it's being funded as an issue.

WASH in schools, yes, I would say that there's probably a lot of momentum around at least behavior change for NTD control within school health programs that include WASH, through things like school health clubs, etc. Not sure yet that we are seeing that there's any evidence that we are seeing more investment in WASH infrastructure in schools as a result of this, but hopefully yes.

• Leah Wohlgemuth: And I would just add, that I think as these joint programs are being developed and implemented and we're finding more examples of them. We're also trying to document them and provide examples to the donor audience, so even within the Trachoma programs, we're trying to do a small cost-benefit analysis and see how we can identify some clear messages to bring to donors. That's been a request out of some of the NTD meetings we've had that show if donors can see the benefit and have some examples, it makes it easier for them to talk to their higher-ups in that regard.

- - - - -

Best regards,
Paula

on behalf of the secretariat
The following user(s) like this post:
Elisabeth
You need to login to reply
Re: SuSanA Webinar: World Health Organization Toolkit for WASH & Neglected Tropical Diseases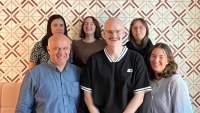 11 Mar 2019 15:55
#27113
by

secretariat
Dear all,
A big thank you from the SuSanA secretariat to all co-hosters, presenters and participants of that took part in this webinar.
The webinar recordings and the presentation held Sophie Boisson (WHO) Leah Wohlgemuth (NNN) and Yael Velleman (Schistosomiasis Control Initiative) are now available in the SuSanA library here:
www.susana.org/en/knowledge-hub/resource...library/details/3555
. The WHO and NNN 'How-to' Guide is also linked there.
Best regards,
Paula
on behalf of the secretariat
You need to login to reply
Re: SuSanA Webinar: World Health Organization Toolkit for WASH & Neglected Tropical Diseases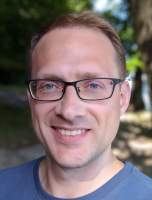 08 Mar 2019 06:43
#27092
by

JKMakowka
Strictly speaking yes, as the media companies have recently heavily lobbied against such fair use cases and have seen some laws against it being introduced, such as the German "Leistungsschutzrecht" and also a part of the currently heavily protested against EU copyright reform.

But given that I try to add only non- commercial sources and also mostly use RSS feeds that the providers themselves have made available, I think it is unlikely to get me in legal trouble. The problem is usually only with sites that try to monetize visitors through advertisement.
You need to login to reply
Re: SuSanA Webinar: World Health Organization Toolkit for WASH & Neglected Tropical Diseases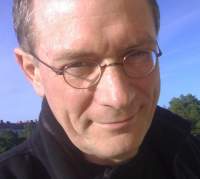 07 Mar 2019 21:33
#27089
by

arno
Hi Kris
That's an excellent initiative to aggregate and broadcast timely material. Are there any copyright issues for this sort of RSS product?
Regards
Arno Rosemarin PhD
Stockholm Environment Institute


This email address is being protected from spambots. You need JavaScript enabled to view it.


www.sei.org
www.ecosanres.org

You need to login to reply
Re: SuSanA Webinar: World Health Organization Toolkit for WASH & Neglected Tropical Diseases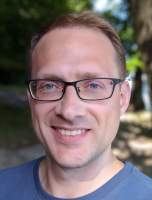 07 Mar 2019 20:48
#27088
by

JKMakowka
Thanks for sharing this video! Quite interesting webinar.
On a somewhat related note: My small WaSH news aggregator (RSS/ATOM) on
news.watsan.eu/
will now also feature SuSanA Youtube videos

You need to login to reply
Re: SuSanA Webinar: World Health Organization Toolkit for WASH & Neglected Tropical Diseases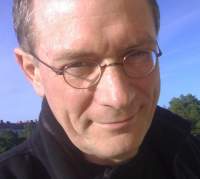 06 Mar 2019 16:34
#27081
by

arno
Here is the recording of the webinar.


Regards
Arno Rosemarin PhD
Stockholm Environment Institute


This email address is being protected from spambots. You need JavaScript enabled to view it.


www.sei.org
www.ecosanres.org

The following user(s) like this post:
JKMakowka
You need to login to reply
Re: SuSanA Webinar: World Health Organization Toolkit for WASH & Neglected Tropical Diseases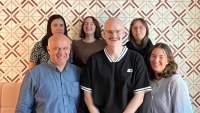 21 Feb 2019 17:06
#27007
by

secretariat
Dear All,
We are excited to invite you to the upcoming webinar: 'World Health Organization Toolkit for WASH & Neglected Tropical Diseases'
WASH and Health working together: a practical guide for Neglected Tropical Disease Programmes
Collaboration between the WASH and health sectors is a necessary but challenging undertaking in the development sector. The World Health Organization and the Neglected Tropical Diseases NGO Network have joined forces to create a comprehensive new toolkit to drive collaboration between WASH stakeholders and disease control programmes. The toolkit is an unprecedented effort to build on real-life programme experience, providing a step-by-step guide to joint planning and implementation, and includes 22 practical resources and tools for adaptation and use at the country programme level.
Date: Wednesday, March 6th, 2019
Time: 14.00-15.00 hours (CET)
www.thetimezoneconverter.com/?t=14%3A00%20pm&tz=Stockholm&
Hosts: WHO, and SuSanA
Presenters
:
Sophie Boisson: Technical Officer, Water Sanitation Hygiene and Health Unit, World Health Organization
Leah Wohlgemuth: Global Technical Adviser for WASH and Behaviour Change, Sightsavers; Chair, NNN WASH Working Group.
Yael Velleman: Head of Partnerships, the Schistosomiasis Control Initiative, Imperial College London
Registration is now open here:
www.susana.org/en/webinar-registration-march-6th
After registering, you will receive a confirmation email containing information about joining the webinar.
Best regards,
Paula
on behalf of the SuSanA Secretariat
The following user(s) like this post:
danipa
You need to login to reply
Time to create page: 0.345 seconds
DONATE HERE