Is Susana Forum Reliable?
1173 views Re: Is Susana Forum Reliable? (Discussions about possible improvements)
03 Aug 2022 09:51
#33770
by

Sathyaedu
Please Check ur pages @ facebook.
It states unavailable

Any how i am with u all.

Sathis Sayeenath.
You need to login to reply
Re: Is Susana Forum Reliable?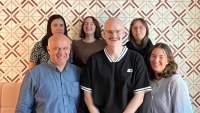 02 Aug 2022 14:02
#33767
by

secretariat
Dear Sathis
Welcome to the SuSanA Forum and thank you for notifying this issue to us. Unfortunately we are well aware that Facebook does not allow the sharing of links from the Forum. This is actually the case for all links related to SuSanA, and unfortunatly we do not know what SuSanA is accused of. We have tried to contact Facebook on several occasions and through various channels but so far without success... Facebook remains a very popular and widely used social media for many people around the world, no matter what personal opinion one might have on the topic, so giving up information sharing via Facebook is simply not an option.  Therefore we take this opportunity to remind our community about the official SuSanA channel on Facebook (
https://www.facebook.com/susana.org/
 )where we post about the activities of the network and the SuSanA partners and inform about the newest development in the sector. Join our  12.000+ followers to receive regular updates. At the moment we opted to share SuSanA links using QR-codes, which is the alternative we found until we manage to solve the issue. We are sorry for the inconvenience and would welcome any suggestions for solving or circumventing the problem. 
The secretariat is constantly working on ensuring that SuSanA (including the Forum) is complying with the very strict European requirements regarding data protection and is supported in this by the GIZ legal department. Here is the link to our latest data security updates in the Forum: 
Notice of update to our Privacy Policy - SuSanA Forum
We hope that this post responded to your concern.
Best regards
Alexandra, Daphne and Yuxiao
The following user(s) like this post:
JKMakowka
,
paresh
You need to login to reply
Re: Is Susana Forum Reliable
02 Aug 2022 13:48
#33766
by

Elisabeth
Ha, well said!

It is strange though that Facebook doesn't allow back links to the SuSanA discussion forum. I wonder how this URL got onto their blacklist. I had heard previously from Chaiwe that she had observed the same problem. It's a missed opportunity to advertise the Forum within one's social networks (for those that still do use facebook). Strange.
You need to login to reply
Re: Is Susana Forum Reliable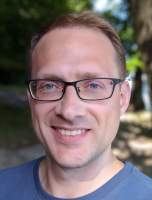 01 Aug 2022 09:10
#33761
by

JKMakowka
This forum is more real than the spam that Facebook likes to push as news.

Just stop using Facebook... it is mostly fake-news anyways.
The following user(s) like this post:
paresh
You need to login to reply
Is Susana Forum Reliable?
30 Jul 2022 23:36
#33759
by

Sathyaedu
Dear  All,
I am new to Susana Forum.
I hold a diploma in Sanitation and with 20 years of experience.
I am greatly interested in this forum.

Out of my interest, I tried to share this forum link in my facebook. But, every time I try to share it on FB, My FB state its a Spam. Is this forum a real or a Spam.

Kindly clarify.
Best Regards and Wishes
Sathis Sayeenath.
You need to login to reply
Time to create page: 0.259 seconds
DONATE HERE