Problems with embedded Youtube videos
4955 views Re: Problems with embedded Youtube videos
16 Aug 2016 13:27
#18749
by

Elisabeth
That's a worry. This is a problem for all the previous forum posts that had Youtube video links, as they all have just black boxes now! So I hope an IT solution for that Flash player issue can be found soon.
Meanwhile, if you're making a new post, you can still provide the link to a Youtube video in this format, for example:
I took this from the "share" option within youtube. This results in a straight link without a preview picture or thumbnail, i.e. withouth the flash player thing. The preview picture (if I take the link displayed in the URL field) results in such a black box currently, which is not clickable (unless, apparently, if you use Firefox):
Regards,
Elisabeth
++++++++++
Note added on 22 August 2016:
It is working fine again! We don't know exactly why; it has something to do with Google and Youtube, and changes in Flash and HTML5.
If you are experiencing any problems with embedded youtube videos, and just see a black box that is not clickable, please bring it to our attention. Either by posting here or by e-mailing the secretariat:
This email address is being protected from spambots. You need JavaScript enabled to view it.
You need to login to reply
Problems with embedded Youtube videos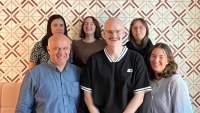 16 Aug 2016 07:18
#18744
by

secretariat
Dear SuSanA Forum members,
the SuSanA Forum is currently facing problems regarding embedded Youtube videos in Forum posts. It seems that Youtube videos are only accessible when using Mozilla Firefox as webbrowser. When using other webbrowsers (e.g. Internet Explorer, Chrome) only a black, unclickable window is depicted.
We are trying to solve the problem. In the meantime, make sure to use Mozilla Firefox if you are trying to watch Youtube videos posted on the SuSanA Forum.
We are sorry for this inconvenience! If anyone can help us out with how to solve this, we would be happy to hear from you.*
Kind regards,
Antonio
* Our IT colleagues Steffen Eisser said it's due to this technical problem:
"A Flashplayer from Youtube is loaded up by Kunena (the forum's software) automatically when someone inserts a youtube link into a forum post. Unfortunately, Google is now converting to HTML5 Videos and the flash players that were used by Kunena in the past don't exist anymore. The latest firefox versions have an automatic function which searches for this flash player on the internet and convert to HTML5. Chrome and Internet Explorer and Edge don't do this. I am not yet sure how to overcome this problem."
Antonio Seoane Dominguez
on behalf of the SuSanA Secretariat
Located at Deutsche Gesellschaft für Internationale Zusammenarbeit (GIZ) GmbH, Eschborn, Germany
Follow SuSanA on:
www.susana.org
,
www.facebook.com/susana.org
,
forum.susana.org
You need to login to reply
Time to create page: 0.304 seconds