Are so-called "freezing toilets" common in Finland? Does anyone know anything about them?
21.2k views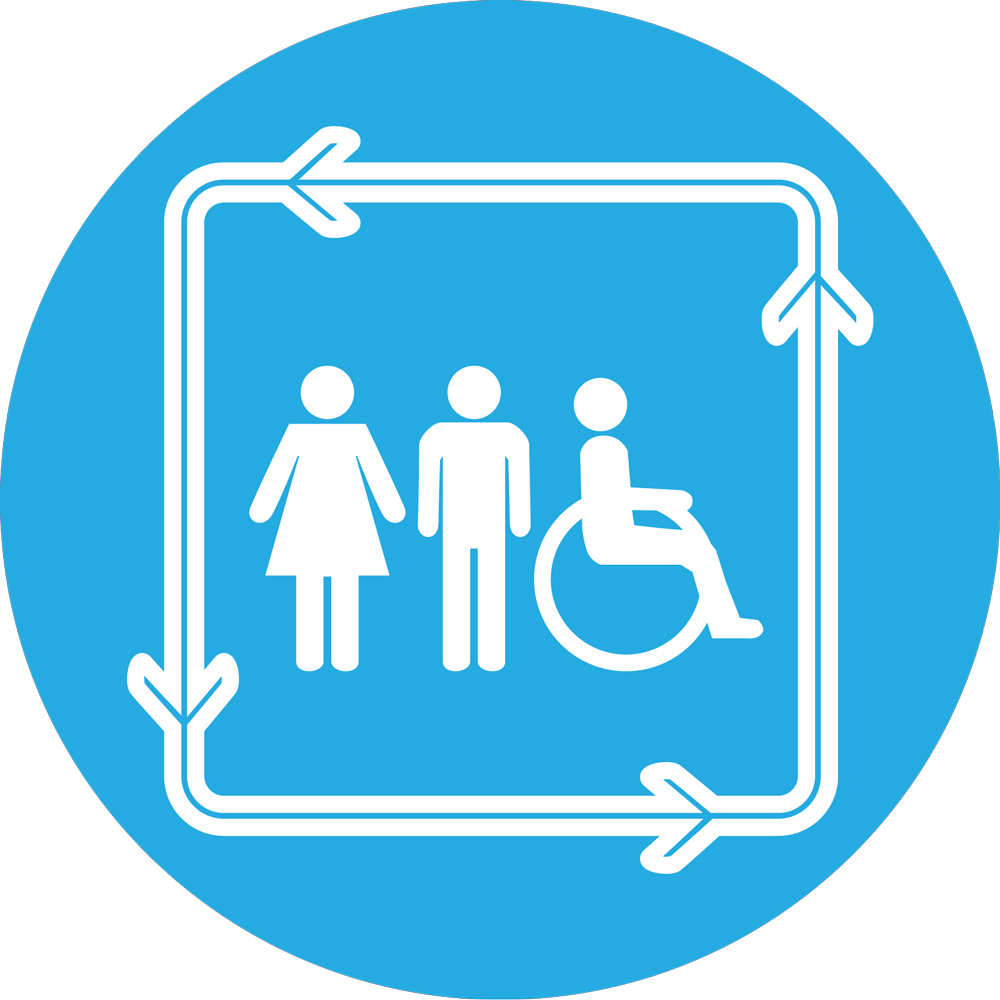 Are so-called "freezing toilets" common in Finland? Does anyone know anything about them?
17 May 2015 09:50
#13360
by

Elisabeth
I had never heard about "freezing toilets" before until yesterday. I came across this term because someone added the link to a newly created Wikipedia article on freezing toilets onto a page that I have on my watchlist (the page about dry toilets:
en.wikipedia.org/wiki/Dry_toilet
)
Here is the link to this new page:
en.wikipedia.org/wiki/Freezing_toilet
The article is short (just a "stub" in fact) and parts were translated from Finnish, it seems:
A freezing toilet is a kind of dry toilet based on electricity.[1]

Freezing toilets were developed in Sweden in the 1970s, but now production is in Finland.[2][3]

Freezing toilets work by electricity, as they are plugged into the wall. It doesn't need water, pipes or sanitation, ventilation or chemicals to work. The function of freezing toilets is based on freezing. The contents freeze in a short time stopping bacteria from growing and keeping it odourless. Consequently, it doesn't need mixtures or other chemicals.[4]

Freezing toilets can be moved, as they only need a plug to work. The machine consumes about 40 Watts.
Therefore my question to any Finnish readers (or perhaps others from Scandinavian countries?). Do you concur with the information given here? Are these toilets an interesting development or just something that sounded good at the time but didn't really take off?
Kind regards,
Elisabeth
You need to login to reply
Re: Are so-called "freezing toilets" common in Finland? Does anyone know anything about them?

20 May 2015 17:41
#13385
by

KaiMikkel
Came across an
example
produced by Privetti in the past. Now hoping that
Ecotoiletman
(Richard Saillet) will chime in.
You need to login to reply
Re: Fwd: freezing toilets in Finland?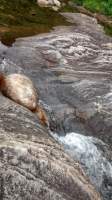 21 May 2015 10:50
#13393
by

Karoliina
Dear all,
Many thanks for your question Elisabeth, I will try to answer it best I can. This question about freezing toilest is very interesting and we do come across them all the time here in Finland. I do not know how it is in Sweden at the moment, but here in Finland indeed they are used quite a lot and people do like them.
In the case of indoor dry toilets, ventilation is of course a very important thing to plan and carry out properly to avoid odours and for the indoor models to work as they have planned. This often means that you have to make holes through the roof/walls/structures which is not something people want to do, especially in the old houses Freezing toilet is one of the few models you can use indoor *without installing any ventilation or other pipes*. So you only need electricity, blug it in and it's ready to go. So this makes it very attractive to many. This is one of the models for indoors that we get asked about very often and they do sell quite well in Finland.
It can only be used in warm places and people use them quite often in their cottages either as the principal toilet or as a backup toilet if for example they only have an outdoor dry toilet and they do not want to use it during night/rain/cold weather (we have about 500 000 cottages in Finland and the majority has an outdoor dry toilet). It is also used in permanent residences as a second toilet or in places where installing ventilation is very difficult. I've also seen it used in construction sites as it is a very simple and easy to use/transport kind of model.
It functions in a very simple way, it is basically a freezer for excrement. Liquids and solids go to the same bucket (about 30l) and it needs to be emptied quite often as the container is not very big. It freezes all the time and only needs a biodegradable bag in the bucket which you take out when the container is max 2/3 full. You put the bag with the frozen excrement in a compost and usually add dry matter/bulking material as the toilet waste is quite moist when its starts to melt. After-composting is very important to do properly as the excrement is raw when it melts and need to be composted well (In Finnish condition min. one year). Compost needs to be closed to make sure there is no run-offs to the environment.
There are Finnish manufacturers that have their own freezing models and the price are around 1200-1400?. It does not consume a lot of electricity (compared to incenirating models for example).
See example models here:
www.biolan.fi/english/default4.asp?active_page_id=1071
www.pikkuvihrea.fi/en/kuivakaymalat/16-p...kastava-kaymala.html
You can see these models and many more in the exhibition of the Dry Toilet Conference in August! More information:
www.huussi.net/en/activities/dt-2015/
With best regards,
Karoliina Tuukkanen (Ms.) Project Coordinator Global Dry Toilet Association of Finland Näsilinnankatu 21 A 20 33210 TAMPERE Finland phone: + 358 45 875 3576 e-mail:
This email address is being protected from spambots. You need JavaScript enabled to view it.
www.huussi.net
&
www.drytoilet.org
***
Join us in the next International Dry Toilet Conference on 19th - 22nd of August 2015
www.drytoilet.org/dt2015
You need to login to reply
Re: Fwd: freezing toilets in Finland?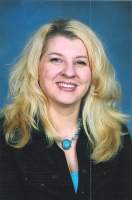 21 May 2015 13:20
#13397
by

SariHuuhtanen
Hi,
To answer Elisabeth's question - "is freezing killing pathogens as well?". I don't think anybody has reseached the helminths or the pathogens in the freezing toilet after the freezing, at least I don't know such a research. Would be quite intresting though! But I would think that some of the pathogens may be killed (those ones who can't tolerate the freezing) but some of them may still exist and be in a dormant stage, especially when people usually empty it quite often and the freezing time is not that long. That's why it is so important to compost the "icecube" properly. We really don't have these worm infections and such that much that people would actually be so hysterical about them. And also most of the people use this compost for flowers, berry bushies and such, not exactly grow food with it.
BR,
Sari
Sari Huuhtanen
Projektipäällikkö/Project Manager
Käymäläseura Huussi ry/Global Dry Toilet Association of Finland
Näsilinnankatu 21 A 20
33210 TAMPERE
Finland
www.huussi.net
&
www.drytoilet.org
You need to login to reply
Re: Are so-called "freezing toilets" common in Finland? Does anyone know anything about them?
31 Jul 2015 04:04
#14355
by

avann
This is an interesting concept, but using freezing in warmer climate countries seems to be the definition "fighting against the windmills"

2015-2017: student in HVAC Technology, M.Sc.(Tech.), Aalto University

2013: Assisting Project Coordinator in the North South Local Government Cooperation Project:
Lahti, Finland - Rustenburg & Madibeng, South Africa - Ho, Ghana. Website: lahti-bojanala.net

2012: Bachelor of Engineering degree on Environmental engineering, Lahti University of Applied Sciences
You need to login to reply
Re: Are so-called "freezing toilets" common in Finland? Does anyone know anything about them?
31 Jul 2015 07:14
#14356
by

Elisabeth
Dear Arttu,
Indeed, it would be interesting to know up to which kind of climate zone such a freezing toilet would be possibly economical. I can easily imagine the Scandinavian (cold) countries, and also my country (Germany), but perhaps Italy is already too hot for it? Mind you, people also have deep freezers in Italy so perhaps there is no real correlation with ambient temperature?
In any case, one would need to have a stable power supply.
I don't think anyone would promote them for really hot countries or regions with frequent power cuts...
Just the other day I received this e-mail from a Finish owner of a freezing toilet:
+++++++++++++++
Hello,

I saw your question from May this year at the Susana-forum. Did not want to register, so my answer is here:

Freezing toilets are great and useful, and my family has one (second one) at our cottage near Helsinki. To lawfully dispose of the waste you really have to understand composting.

It is very handy and odourless and nice. It is easy for me to empty. I always cover it in the compost with garden material.

I bought the first one in the 1990's, from Sweden, and also the second one. The reason why I found your question is I googled to find where I could find new buckets to it but seems the Swedish manufacturer (Rumla-something) is no more.

These toilets are coming more and more popular, now made in Finland, and the prices have come down.

Greetings from Finland


M.

++++++++++++++
Would be nice to hear from more people who own such a toilet?
Regards,
Elisabeth
P.S. The e-mail by M. shows once again that people use Google to find information and that they sometimes land on our forum as a result of it which is nice.

You need to login to reply
Re: Freezing toilet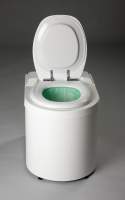 02 Nov 2015 11:17
#15739
by

coolcenterforssa
Hi !
I would like to share you more information and raise awareness about freezing toilet that we produce here at Coolcenter Forssa in Finland.
We have gotten interested inquiries about the product, as it is very useful and sustainable solution as waterless toilet.
Freezing toilet is based on the use of freeze. The content is freezed, which stops bacteria growing and make the content odourless, so it can be placed next to bed, for example.
Freezing toilet needs only electricity for working. It is easy to install and remove from the use. Furthermore, it consumes electricity only 60W, which is compared to the energy consumption of a bulb.
Freezing toilet is an environmental-friendly solution, as it doesn't require ventilation, sanitation or chemicals. It provides various possibilities as a sustainable toilet solution.
Freezing toilet has established its position in the Nordic markets as well as in the Baltic states. However, we would like to expand the awareness of the product. We are looking for new partners and exporters for freezing toilet, so I'm happy to reply all your questions !
I attached a picture of it to show how it looks like.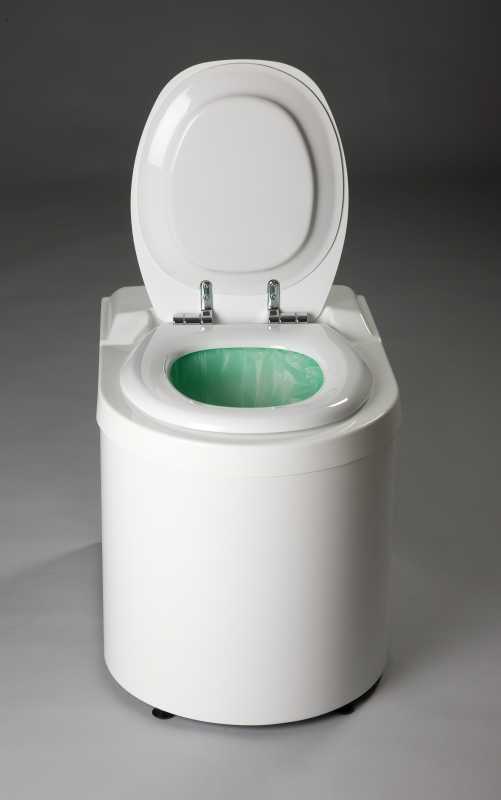 Thank you for your time to read this ! I'm more than happy to discuss and answer to the questions about freezing toilet.
The following user(s) like this post:
Elisabeth
You need to login to reply
Re: Are so-called "freezing toilets" common in Finland? Does anyone know anything about them?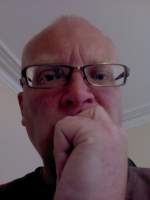 02 Nov 2015 20:42
#15749
by

joeturner
I thought it might be interesting to consider the survival of faecal pathogens in freezing conditions and see what papers have been published on the topic.
Long-term survival of human faecal microorganisms on the Antarctic Peninsula by Hughes and Nobbs - Antarctic Science 16:3 (2004) pp 293-297
dx.doi.org/10.1017/S095410200400210X
The abstract reads:
Human faecal waste has been discarded at inland Antarctic sites for over 100 years, but little is known about the long-term survival of faecal microorganisms in the Antarctic terrestrial environment or the environmental impact. This study identified viable faecal microorganisms in 30–40 year old human faeces sampled from the waste dump at Fossil Bluff Field Station, Alexander Island, Antarctic Peninsula. Viable aerobic and anaerobic bacteria were predominantly spore-forming varieties (Bacillus and Clostridium spp.). Faecal coliform bacteria were not detected, indicating that they are less able to survive Antarctic environmental conditions than spore-forming bacteria. In recent years, regional warming around the Antarctic Peninsula has caused a decrease in permanent snow cover around nunataks and coastal regions. As a result, previously buried toilet pits, depots and food dumps are now melting out and Antarctic Treaty Parties face the legacy of waste dumped in the Antarctic terrestrial environment by earlier expeditions. Previous faecal waste disposal on land may now start to produce detectable environmental pollution as well as potential health and scientific problems.
Glacial Transport of Human Waste and Survival of Fecal Bacteria on Mt. McKinley's Kahiltna Glacier, Denali National Park, Alaska by Goodwin, Loso and Braun - Arctic, Antarctic, and Alpine Research 44(4):432-445. 2012
dx.doi.org/10.1657/1938-4246-44.4.432
The abstract says:
Each year, over 1000 climbers attempt an ascent of Mt. McKinley via the West Buttress, located on the 77-km-long Kahiltna Glacier in Denali National Park and Preserve, Alaska. Climbers generate over two metric tons of human waste annually, the majority of which is disposed of in crevasses.

Based on surface velocities we predict that waste buried in major camps will emerge at the glacier surface in as little as 71 years after traveling 28 km downstream. Our results show fecal microorganisms are persistent in a glacial environment, these pathogens pose a minor threat to human health, and buried human waste can be expected to emerge at the glacier surface within decades.
Effect of Long-Term Freezing and Freeze–Thaw Cycles on Indigenous and Inoculated Microorganisms in Dewatered Blackwater by Gunnarsdóttir, Müller, Jensen and others Environ. Sci. Technol., 2012, 46 (22), pp 12408–12416
dx.doi.org/10.1021/es3018489
from the abstract:
Wastewater treatment in many Arctic regions is inadequate, even nonexisting. Natural freezing of wastewater in those areas may be beneficial for reduction of microorganisms. The aim of this study was to investigate the effect of long-term freezing, and repeated freezing and thawing, on indigenous coliforms, fecal streptococci, and antibiotic-resistant (AR) bacteria, and inoculated Salmonella Enteriditis and E. coli bacteriophage ΦX174 in dewatered blackwater.

Fecal streptococci were more resistant to long-term freezing than the coliform group. Total number of AR bacteria decreased slowly but constantly over the 10-month freezing period. Salmonella rapidly decreased and were nondetectable within a week but exhibited some recovery after 10 months of freezing, whereas limited or no recovery of coliforms and AR-bacteria was detected. Bacteriophages showed limited reduction during the long-term freezing. Repeated freezing and thawing increased the reduction of all tested microbial groups markedly.
I'm not sure this is conclusive, but it seems that freezing may not
necessarily
fully sanitise faeces.
You need to login to reply
Re: Are so-called "freezing toilets" common in Finland? Does anyone know anything about them?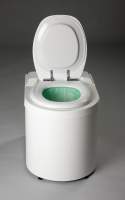 03 Nov 2015 09:34
#15756
by

coolcenterforssa
Hi !
Thank you for your viral and versatile conversation !
Nice that both of the discussions have been linked together. It is also interesting to read your discussions and brainstorming about the product. It is extremely good to discuss about the product, as it isn't that well-known in Finland or abroad. It is very useful product, as it is very easy to set everywhere, where exist electricity. Thank you Karoliina for very precise and good information sharing.
About earlier discussion about the surroundings of freezing toilets: The current working temperature is suitable between 5 to 30 degrees. However, it can be modified suitable for higher temperatures as well, so that it could be in warmer surroundings. Moreover, it can be stored in colder temperatures as well, if it is not plugged. As discussed here, if there appears frequent power cut, this is not the most optimal product

However, if the power cuts are rare, freezing toilet stays freezed up to 12 hours, if the lid is not opened during the power cut.
About the empirical studies; Freezing stops the bacterium growing. The freezing process kill some of the bacterium, but not all of them.
I'm happy to answer all your questions and tell more information about the topic.
You need to login to reply
Re: Are so-called "freezing toilets" common in Finland? Does anyone know anything about them?
01 Dec 2015 02:21
#16111
by

Elisabeth
Dear Eeva-maija from Coolcenter Forssa Oy,

Thanks for your reply here. It's great to have a private sector representative here on the forum who is engaging with us in discussion rather than just promoting their product (which also happens).
So thank you for your openness to our questions!

I would like to come back to the issue of pathogen kill. So the freezing stops bacteria from growing while they are frozen but afterwards (after thawing) they - and most other pathogens - live happily ever after, right? Intuitively it makes sense to me that the freezing doesn't kill off living beings (well, it would kill us off!); otherwise we wouldn't be able to freeze sperm, eggs and embryos during fertility treatment pcoesses, would we.

So my question is: do your customers have any concerns about this lack of pathogen kill or not really because:
a) helminth eggs are not an issue in Finland; and
b) your customers are well educated people who know how to deal with the thawed material in a safe manner - i.e. by incoporating it into their composting heap in summer and then deal with it via composting or burial?

Are my assumptions correct?

Joe's concern is coming more from the developing countries perspective, where there are more pathogens in people's feces and where the people dealing with the material might be less careful in terms of hygiene and other safety practices; that's why he'd probably argue that a toilet / sanitation system that doesn't kill pathogens is from that perspective not "safe". (it's my assumption that he'd argue in that way)

Personally, I don't think that pathogen kill needs to be the "be all and end all"; it all depends on the circumstances and the risk management procedures that communities are able to put in place and follow.
Could you tell us something about the conversations in Finland about this issue (for the Finnish conditions) and perhaps in other countries that you have exported to?

Regards,
Elisabeth
The following user(s) like this post:
coolcenterforssa
You need to login to reply
Re: Are so-called "freezing toilets" common in Finland? Does anyone know anything about them?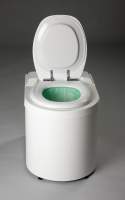 01 Dec 2015 07:50
#16113
by

coolcenterforssa
Hi Elisabeth,
Thank you for your questions and kind compliments!

Very nice to hear that you have questions, I'm happy to reply to all of them and discuss about these issues

Composting is an important part of this process. It is very common way of process biodegreable material in Finland, which is mainly due to the summer cottage culture. There are various brands that provide different kinds of composters for composting purposes, and composting is very common in the countryside and at summer cottage places.
As you were wondering, it is a way of processing the content of the freezing toilet. The content is throwed as the whole iced piece in the compost. So then the content is processed and transformed in a safe manner.
Yes exactly as you mentioned, freezing stops bacteria from growing while they are being frozen but after that some of them live. Helminth egg is not an issue in Finland - and not in the other export countries as far as we know

This was actually the very first time we hear of these kind of questions.
What do you think about the concept ?

Thank you for your questions and have a nice day !

Best regards,
Coolcenter Forssa team
You need to login to reply
Re: Are so-called "freezing toilets" common in Finland? Does anyone know anything about them?
29 Dec 2015 01:44
#16386
by

Elisabeth
Dear Eeva Alanen and team,
Thanks for your interesting reply. It shows that the sanitation issues do differ a lot between developed and developing countries.. - I think the helminth issue is one important difference (i.e. a lot of people in developing countries being infected with helminths, and people in developed countries not; only pet sometimes and occasionally children). In a way, this is quite a scandal and that's why people are working on giving more attention to neglected tropical diseases, of which helminthisis is one (
en.wikipedia.org/wiki/Neglected_tropical_diseases
)).
Anyway, I like your practical approach.
Which are the countries that you are exporting to?
Have you ever had
any issues with "certification" of your toilet
, i.e. are some countries perhaps more demanding that it meets certain standards than others? Perhaps regulating the weight that the toilet can take or safety on electrical devices (the freezer) or similar issues?
Kind regards,
Elisabeth
You need to login to reply
Time to create page: 0.358 seconds
DONATE HERE