How to modify your forum profile and add a signature How to modify your forum profile and add a signature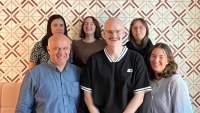 16 May 2013 13:25
#4411
by

secretariat
Edited on 28 June 2017: The screenshots below are now updated.
You have created a short version of your profile when you registered for the SuSanA website and the discussion forum. But there are many more things to add like personal information (education/profession, contact data or your own "vision"). Check this post regarding
"how much personal information you should reveal".
The following will show you how to do this:
This is how you open your profile:
This is where you can add personal information:
Here are some good examples of personal texts:
Sanitary engineer with base in Brazil and Peru, doing consultancy in other countries of LA
Freelance consultant (former roles: program manager, lecturer, process engineer)
I am a marine biologist by trade and a molecular biologist by training. I specialise in algal virology, in particular the giant viruses that infect E. huxleyi. I am also interested in technology development and bioprocessing using vortex reactors and PBRs
Lecturer Sanitary Engineering teaching in SuSan at UNESCO-IHE
I am a shit philosopher, thinking about how we think about sanitation. I think our main paradigms in WASH may be wrong.
Notes:
- For your short sentence about yourself which appears in italics on the left of your posts, under your photo, you cannot use special characters.
So, not: I'm a sanitary engineer..., but: I am a sanitary engineer...
- The length of the personal text is restricted to 360 characters.
I encourage all of you to edit your profile in the way described above, so that we know at least one short sentence about you. It makes it more fun to learn and discuss things together when it is not an anonymous place. Thanks.
What to put in the signature field
?
This is up to you, but we suggest that you add the same information to the signature field as you would put in the signature of your e-mail, i.e. your full name, position, company, location, website, Twitter account, ... (but maybe not your phone number and e-mail address; this is up to you how much you want to reveal there).
Apart from personal text and signature you could give other information like your website or location. Those appear as little icons underneath your personal text to the left of your post (these little icons are easily overlooked though).
You can also provide a link to your Twitter account, Facebook page, Linkedin profile, which is only visible to registered users. See here for more information about the link to Linkedin:
forum.susana.org/forum/categories/134-us...edin-to-user-profile
This is where everything shows up:
And of course it is also nice if you
add a photo of yourself or your work
. This is described further in this thread on the forum:
forum.susana.org/forum/categories/134-us...-to-be-a-photo-of-me
Regards,
Enno
[in support of the secretariat]
P.S. If you prefer to read this information in a separate pdf file, here it is attached for your convenience:
---
Posted by a member of the SuSanA secretariat held by the GIZ Sustainable sanitation sector program
Located at Deutsche Gesellschaft für Internationale Zusammenarbeit (GIZ) GmbH, Eschborn, Germany
Follow us on facebook: www.facebook.com/susana.org and twitter: twitter.com/susana_org
The following user(s) like this post:
vishwanathdalvi
You need to login to reply
Time to create page: 2.012 seconds