Grant on Advanced Toilet with On-Site Water Recovery (Eawag and EOOS, Switzerland and Austria) – Blue diversion toilet
81.7k views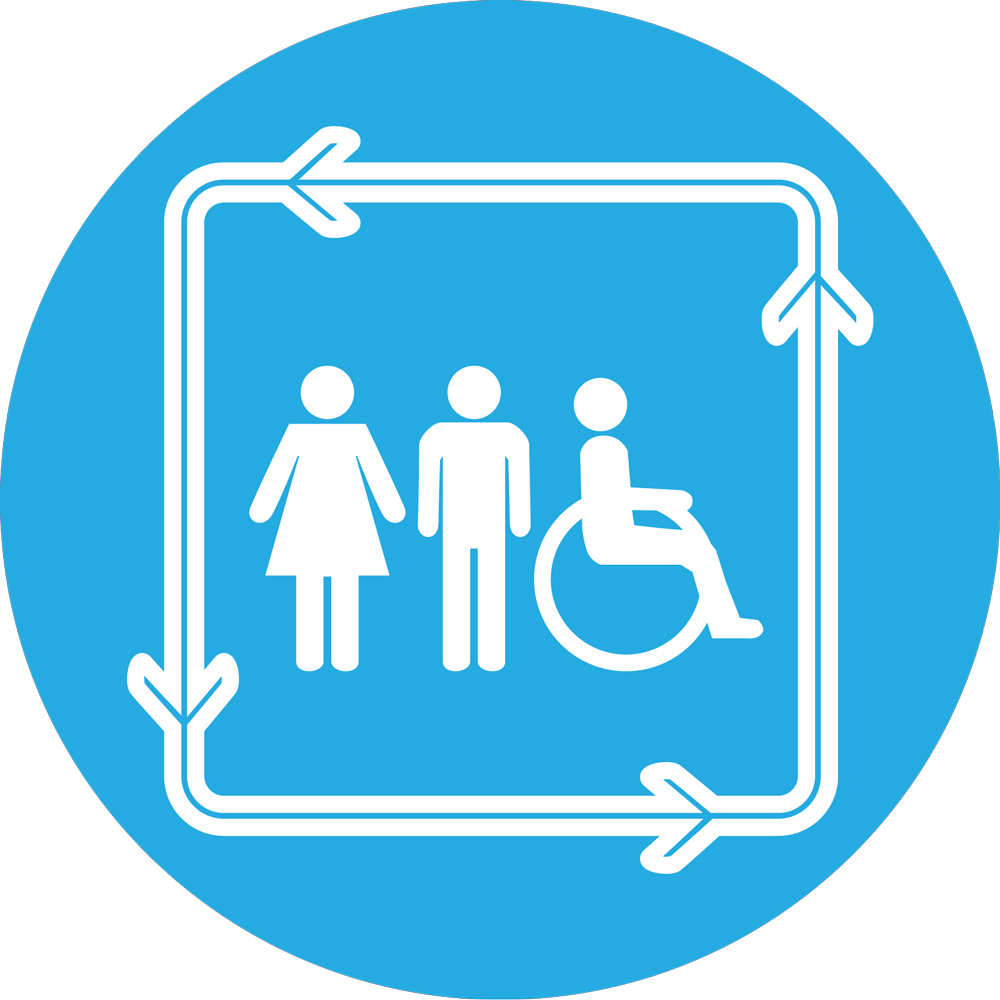 Re: Sanitation Experts Webinar Stockholm Environment Institute Sept 12 2013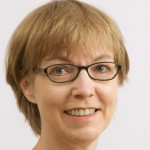 07 Nov 2013 09:54
#6295
by

larsen
Dear Chris

Sorry for not having spotted your questions and remarks on our post earlier. I will rush to answer them now.

1) We will be working on the final version of the cartridge later. At the moment, we are striving for a new version of the entire toilet, which will be field-tested in Nairobi in March (in cooperation with Sanergy). The smell was already no problem in the first field-tests. The little bit of energy, which we spend on a forced air-vent takes care of this. I have no doubt that the clever colleagues at EOOS and Tribecraft (a new cooperating company) will solve the problem, but you are right that it is very challenging.The idea is that people will be able to exchange cartridges themselves; exactly for the reason you mentioned.

2) You are right that in principle there are four barriers. However, the membrane is such a powerful barrier that we did not mention the biological treatment. The main function of biology in this system is to degrade the pollutants and to keep the membrane open for water.

a)+b) Please let me answer these two questions together. Electrolysis can be used for many things, not only the production of oxygen and hydrogen from water. In this system, we mainly produce chlorine in order to remove the rest of the organic matter and disinfect the water. This is important in order to remove the color from the treted water (increase acceptance and thus compliance) and to prevent re-growth. Especially Legionella could be critical, but also other pathogens could move backwards through the system. In the present system, we automatically dose chlorine when there is not enough solar energy for electrolysis. This may seem 'too much', but for a long time to come, we will in reality do field-experiments involving real people. How it will look in a few years when we hope for the system to be multiplied depends a lot of the experience gathered in the field and in the lab.

Chlorine in moderate amounts is no problem for the biological reactor. It will immediately be eaten up by the large amounts of organic matter in the tank. We have more problems of securing the little bit of excess chlorine in the clean water tank necessary for controlling the biofilms in the piping (in your own drinking water system, biofilms are probably controlled the same way).

c) The membrane is very reliable if not mechanically damaged. Since we have no long-time experience in the field, we cannot quantify the risk of such damages. Your idea of a warning system is very good. I am not quite sure that it is necessary; the water would probably get turbid if the membrane would get damaged. We will however keep your idea in mind.

d) We are testing your idea of biological activity in the clean water tank, albeit in a less spectacular way, without plants and without fish. It could work the way you suggest and at least reduce the requirements for electrolysis. However, at the moment, we work more concentrated on reducing the energy requirements for electrolysis. I do like your wild idea, but since we are working under extreme time constraints, they will have to wait a little - perhaps somebody else could test is?

The next version comes with a hand rail (the first working model had two).
We will inform about the next generation blue diversion toilet towards the end of March when we have done the first tests in Nairobi.

Kind regards and thanks again for all your great comments and questions

Tove
You need to login to reply
Re: Diversion for Safe Sanitation - Grant on Advanced Toilet with On-Site Water Recovery (Eawag and EOOS, Switzerland and Austria)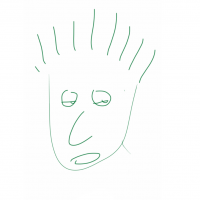 13 Dec 2013 09:38
#6692
by

bernhard
Gates explaining (somewhat general : ) our toilet:



(skip to 5:27)
You need to login to reply
Re: Grant on Advanced Toilet with On-Site Water Recovery (Eawag and EOOS, Switzerland and Austria) – currently testing the blue diversion toilet in urban slums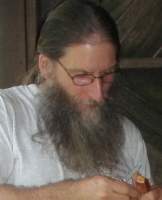 29 Dec 2013 02:01
#6841
by

canaday
Dear Tove,
Thanks for your kind response in November, which, for some reason, I have only recently seen.
Tribecraft seems to have much to offer to the process, according to their following brochure:
www.tribecraft.ch/german/download/brochu...ibecraft_english.pdf
I continue to think that, aside from the high-tech micropore membrane, the treatment of water from hand and anus washing in the BlueDiversion UDDT could be done via natural processes and in this way be safer, more reliable (no problems of chlorine not being replenished or electric generators malfunctioning), more sustainable, and better for the environment. Natural ecosystems decontaminate wastewater, so I am trying to figure out how put an entire tiny ecosystem into the wall of the BlueDiversion.
I still would argue against the use of chlorine. Among other things, with the constant recycling, this could create the conditions to promote the evolution of strains of microbes that are resistant to chlorine, inside and outside of the membrane … and those inside could get into the general environment via membrane failure or decommissioning of old membranes. Living biological filters, in contrast, include microbes that should evolve to be more and more effective at cleaning the water over time.
Yes, the organic matter can eat up the chlorine … and make chemicals that are even more toxic. It could combine with urine to form trichloramine, which can cause asthma and other respiratory and eye problems.
erj.ersjournals.com/content/29/4/690.full
Carcinogenic chlorinated hydrocarbons (e.g.,
link.springer.com/article/10.1007/BF00051702#page-1
, bladder cancer from chlorinated drinking water
www.ncbi.nlm.nih.gov/pubmed/7977393
, brain cancer from occupational exposure)
can also be formed during this process, especially since the water being treated in the BlueDiversion would contain many more organic compounds, as compared to relatively clean drinking water sources. The danger here would be the washing of hands, anuses and genitals.
You say that the chlorine is to fight the formation of biofilms. I would suggest that biofilms should not be fought, but instead valued for their contribution to cleansing the water. The trick, of course, is to design the system such that biofilms do not block the flow of water and, if they start to do so, they can be easily cleared mechanically.
My aquarium suggestion comes from trying to think of a biological treatment of the water that would otherwise be sitting idly in the clean water tank toward the bottom of the wall. I cannot think of any type of organism that would more efficiently clean the water than a plant, especially since the nitrogen and other elements that would build up in the water are exactly what plants selectively absorb and the organism would need to be submerged in the water. Photosynthetic plants, of course, require light, so I suggest adding the transparent panel, and this would also encourage the users to keep the restrooms well lit, via windows, translucent roofs and electric lights. This would be of great benefit, given the overabundance of dark, dingy restrooms.
The small fishes (in addition to their function as fun "canaries in the goldmine") would eat the algae that would form on the inside of the window (to keep it transparent for light to get in and for people to see in) and nibble on the plants to harvest their excess growth and stimulate continued activity. Also, since many contaminants accumulate in the fat of animals, the fish would help to remove these (and I would not recommend ever eating these fish).
What other useful organism could you put in the clean water tank, with no light, low oxygen, and (your) chlorine? Could something like the SCOBY (Symbiotic Colony Of Bacteria and Yeast,
en.wikipedia.org/wiki/SCOBY
) of Kombucha live there? I have not been able to find any non-photosynthetic aquatic plant or alga. It seems you may need a lithotrophic organism, which means that it lives based on chemicals in the water. These are all microbes so they would have to be strained out of the water … but there is the Giant Tube Worm (Riftia pachyptila), from the bottom of the Pacific Ocean, which has lithotrophic symbionts that live inside it, only it grows over 2 meters long and probably requires saltwater, so not very practical for the BlueDiversion … so plants look better and better.
en.wikipedia.org/wiki/Giant_tube_worm
en.wikipedia.org/wiki/Lithotroph
I still do not understand this variety of electrolysis and it does not seem to be covered in Wikipedia
en.wikipedia.org/wiki/Electrolysis
Could you please provide a link for a similar electrolysis application? Where does the electricity come from? Is it produced via the foot pump? If it comes from a solar panel, what happens with shade from neighboring trees and buildings or when it is especially cloudy?
Does the Ultrafiltration work by gravity or does it require pressure that comes from the foot pump?
What happens to the lipids present in feces inside the BlueDiversion? Would a grease trap be called for upstream of the membrane?
The water faucet and the flush button could transmit pathogens from one user to another, so I recommend using foot pedals instead. Could the foot pump and the flush pedal be combined into one?
I would also like to suggest adding 2 sand filters to help cleanse the water: one with finer sand just after the membrane (that would flow at about the same rate), another in the bottom of the aquarium with coarser sand or fine gravel (that would not impede the pumping of the water). A biofilm would develop around each grain of sand that would remove and digest contaminants from the water.
In the interest of brainstorming to get more life and sustainability into the system, a Mycofilter (cellulose-rich material, like wood chips, corn cobs or straw, inoculated with selected fungus) could be added upstream, downstream or instead of the first sand filter that I just suggested. Paul Stamets has had great success with this in the decontamination of organic, chemical and pathogenic wastewater. Most macroscopic fungi could not live submerged into the clean water tank, but would do well in such a trickling filter. Maintenance could involve a neatly packed and sterilized burlap package of cellulose-rich material being placed periodically under the previous similar ones that would inoculate them with the right fungus.
fungi.com/pdf/articles/Fungi_Perfecti_Phase_I_Report.pdf
es.scribd.com/doc/50296487/Mycelium-Running-by-Paul-Stamets
www.wired.co.uk/news/archive/2012-06/25/...gus-oestrogen-filter
(A pharmaceutical company is involved in this genetic engineering project to get pharmaceuticals out of water, but one could make a Mycofilter with the actual fungus, instead of putting the gene into E. coli.)
helda.helsinki.fi/bitstream/handle/10138...ation.pdf?sequence=1
(An interesting related dissertation.)
Please allow me to quote
(
info.biotech-calendar.com/bid/97482/WSU-...-Purify-Water-Supply
):
"Water purification is a serious problem worldwide. While good filtration systems exist, they can be expensive to implement and maintain (...) Chemicals such as chlorine are regularly utilized to kill off pathogens, but then the chemicals typically need to be removed or neutralized. The elegance of mycofiltration is that it performs its task naturally and adds no further contaminants to the water. In fact, the fungi actually neutralize the bacteria in the process of consuming it as food, so that the used mycofilters can be composted later without toxifying the soil. Finally, mycofiltration is inexpensive. Win-win." 
I would be glad to do trials of an "Aquarium Filter with Plants and Fish", a Mycofilter, and these sand filters here in Ecuador, if you like (and especially if you can cover the costs). I could set this up for testing without the rest of the BlueDiversion, although optimally I should have the membrane filter unit.
Thank you for this continued conversation and please let me know if I can be of any help. This is a great concept and it would be an honor to contribute to its success.
Best wishes,
Chris Canaday
Conservation Biologist and EcoSan Promoter
Omaere Ethnobotanical Park
Puyo, Pastaza, Ecuador, South America
inodoroseco.blogspot.com
The following user(s) like this post:
Marijn Zandee
You need to login to reply
Re: Grant on Advanced Toilet with On-Site Water Recovery (Eawag and EOOS, Switzerland and Austria) – currently testing the blue diversion toilet in urban slums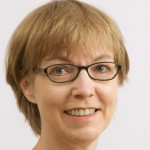 29 Jan 2014 10:50
#7156
by

larsen
Dear Chris
Sorry for the late answer, but as I wrote to you personally, I wanted to check a few things before I answered publically. You are raising some very interesting questions with respect to the possible accumulation of chlorinated organic compounds, which I wanted first to discuss with my colleagues.
First of all, however, I would like to emphasize that the water recovery system in Blue Diversion works exactly as you suggest it should: it is a microcosmos of micro and macro organisms, where more than 95 % of the organic material is degraded. The macro organisms keep the filter open and the system is totally self-organizing; all it takes is air for keeping the filter aerobic. Also for this purpose we need electricity; not only for electrolysis. The biofilm on the filter does take part in the degradation and we are not fighting it.
You have some questions with respect to the different types of organic matter in the wastewater. In the water recovery unit of Blue Diversion, these different types are all degraded, exept for the very resistent molecules.
The water filtered in the system is safe, but it may not stay so. Pathogens can enter the system from the tap and the shower head and live on the rest of the organic matter. The water is also not too appeling as it is slightly colored. In order to protect the users against the regrowth of pathogens, we apply electrolysis for the production of chlorine. Chlorine is the gold standard for obtaining hygienic water and it also has the pleasant side effect of removing color from the treated water. This makes it much more appealing to wash your hands with the water.
In principle, we do not see any difference to normal chlorination of drinking water. We do not expect any accumulation of chlorinated compounds, but expect those to be degraded in the biological treatment. This, of course, we will have to prove - thank you for rising the question. With respect to chlorine resistance, the problem in water pipes is the biofilms and there the risk of resistance would be equally high.
In your questions, you indicated that biofilms could be a problem for clogging of the pipes. This is certainly not a problem here. The water is treated to a high degree, but in order to prevent microbial growth, we need to get lower than 10 ng of COD. This is not possible in the type of systems we are discussing here.
I am rather doubtful about the aquarium idea and I do not think it would solve the problem of pathogen regrowth. Reintroducing organic matter does not seem such a good idea, apart from all the practical problems, which you mention yourself.
We are not using a food pump for opening the water tap and have also removed the ones originally in the toilet. Our first field test revealed that small children had problems using the pump. This is also a practical problem of getting the price and the size of the toilet down. In a few weeks, the pictures of the new toilet will go online on
www.bluediversiontoilet.com
and you will see that the touching point is very small. Combined with hand washing with soap, we hope that this will minimize cross contamination between users (please remember: this is not a public toilet, but a toilet shared by up to 10-12 people, ideally 1-2 families).
Another comment on the foot pump: The ultrafiltration membrane works with gravity and the water has to be pumped up. For the reasons mentioned above, this is now done by an electrical pump and not by a foot pump. Still, however, energy consumption is very low.
You suggest to introduce the mycofilter, which can not survive submerged. We tried out a trickling filter in the beginning of the project, despite the advice from a number of experienced engineers that it would be eaten by flies. They were right, so we are reluctant to try yet another trickling filter.
For the practical information on electrolysis for chlorine formation: This is an old technology used in the chlor-alkali industry for producing chlorine from chloride (see, e.g. wikipedia for an overview). I am surprised that you do not find this technology on the internet; there are so many sites that I hesitate to choose one, but see e.g.
phoenix.about.com/cs/wet/a/saltpool01_2.htm
for a common application (producing chlorine from kitchen salt for residential swimming pools). The chemistry of electrolysis is of course complex and the choice e.g. of electrodes, potential applied and distance between the electrodes all influence the result. We have optimized a commercial system for very low energy consumption, but there is still work to do to lower the costs of the system.
In order to get the toilet out as soon as possible, we have already industrialized the water wall. This means that there is little room for changes, although we are experimenting with some additional surfaces for decreasing the organic matter in the effluent even more. However, we are operating the water recovery system without any sludge removal (another advantage of the system from the point of view of maintenance), which leaves relatively little scope for further biological degradation.
We do of course hope that other people will help further develop the system, but at the moment we concentrate on understanding the user experience and we look very much forward to the coming field tests in Nairobi, which will be conducted in cooperation with Sanergy.
I hope I succeeded in answering your questions. Thank you for your interest
Kind regards
Tove
You need to login to reply
Re: Grant on Advanced Toilet with On-Site Water Recovery (Eawag and EOOS, Switzerland and Austria) – currently testing the blue diversion toilet in urban slums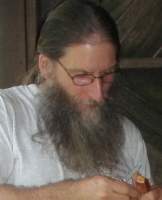 30 Jan 2014 21:27
#7173
by

canaday
Dear Tove,
Thank you for getting back to me, although our perspectives are widely divergent.
What macro organisms will be inside the membrane?
The link you gave does not explain the process of this type of electrolysis. It does however state "Through electrolysis, chlorine is produced and immediately injected into the pool circulation system. These units are messy and produce by-products that are not simple to dispose of."
I think I may have found an explanation of your style of electrolysis, if this is the Cloralcali Process: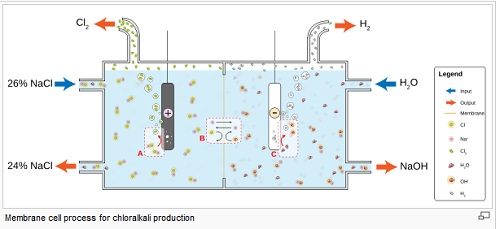 en.wikipedia.org/wiki/Chlorine
You have given no explanation why chlorinated hydrocarbons should not accumulate in the water, growing constantly in concentration in the water the users occupy to wash their hands and genitals. This is the same family of chemicals as DDT and Dioxin, which includes some of the most toxic chemicals known, and they do not biodegrade easily.
The same Wikipedia page states:
"Organochlorine compounds as pollutants
Some organochlorine compounds are serious pollutants. These are produced either as by-products or end products of industrial processes which are persistent in the environment, such as certain chlorinated pesticides and chlorofluorocarbons. Chlorine is added both to pesticides and pharmaceuticals to make the molecules more resistant to enzymatic degradation by bacteria, insects, and mammals, but this property also has the effect of prolonging the residence time of these compounds when they enter the environment." (Or in this case, the recycling aquatic ecosystem of the Blue Diversion.)
I see no response to my suggestion of adding a sand filter (with its helpful biofilm). I think that this would contribute considerably to the visual clarity of the water and the elimination of substances that pass through the membrane (e.g., nitrates), which I think are the most important two factors between the membrane and the user, more than the risk of pathogens swimming upstream (against which a one-way valve could be added).
I suggest you consider making the water recycling optional, with a switch to turn it on. For example, in times and places where there is abundant water, the Blue Diversion could be piped in and the small amount of effluent could go a Vegetated Sand Bed. The same unit, in times of water shortage, could be switched to recycling. One problem would be the stable growth of the beneficial microbes. So it may be simpler to produce 2 models.
I also suggest you consult with several good microbiologists about the chlorine-resistant strains of microbes that may develop.
Good luck. I will stop interrupting you. I think all my points are still valid and they can be reviewed whenever one likes, here on the Forum.
Best wishes,
Chris
Conservation Biologist and EcoSan Promoter
Omaere Ethnobotanical Park
Puyo, Pastaza, Ecuador, South America
inodoroseco.blogspot.com
You need to login to reply
Re: Grant on Advanced Toilet with On-Site Water Recovery (Eawag and EOOS, Switzerland and Austria) – currently testing the blue diversion toilet in urban slums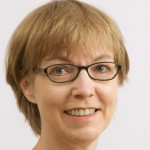 03 Feb 2014 09:46
#7206
by

larsen
Dear Chris

Just a short reply to some of your main points.

We will be testing whether the chlororganic compounds are accumulating or not.

As to the macroorganics: In similar systems, we find that nematodes and oligochaetes play a large role.

As I wrote, we are testing large surfaces for promoting biological growth after the filter. We will not use sand, but activated carbon. There is not enough degradable organic matter to eliminate nitrate at this step, and the water is oxygenated so it would not happen anyway. Nitrate is not really a problem and it does not accumulate.

The Blue Diversion toilet is intended for densely populated urban slums where there is no space for vegetated sand beds and where water will often not be able to infiltrate.


Kind regards
Tove
The following user(s) like this post:
canaday
You need to login to reply
Re: Grant on Advanced Toilet with On-Site Water Recovery (Eawag and EOOS, Switzerland and Austria) – currently testing the blue diversion toilet in urban slums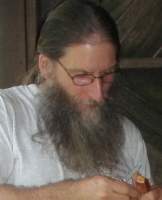 04 Feb 2014 12:12
#7232
by

canaday
Dear Tove,

I am glad to hear of the macroorganisms. I think the Oligochaetes may be easier to manage and more acceptable to users and maintenance staff.

I may have jumped to the conclusion of nitrates, but nitrogen in general needs to be removed from the water ... and the Oligochaetes should help with this to some extent.

I do not remember activated carbon being mentioned before, but this is a good option. Is there a reason to not also have a sand filter?

I consider the Blue Diversion Toilet to have enormous application in many situations, including up-scale, urban homes in developed countries. In addition, not all developing countries are stressed for water. For this reason, it would be good to have a couple of different models. A non-fully recycling model could still use filtered hand and anal washwater to flush the system, thus demanding and emitting only tiny amounts of water.

I wish you great success.

Best wishes,
Chris
Conservation Biologist and EcoSan Promoter
Omaere Ethnobotanical Park
Puyo, Pastaza, Ecuador, South America
inodoroseco.blogspot.com
You need to login to reply
Re: Grant on Advanced Toilet with On-Site Water Recovery (Eawag and EOOS, Switzerland and Austria) – currently testing the blue diversion toilet in urban slums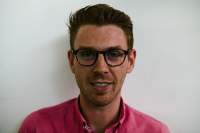 18 Mar 2014 07:06
#7863
by

markokeefe
Hello,
this is the first in a series of blog posts about testing the blue diversion toilet with Sanergy in Mukuru, Nairobi. Thoughts, comments and questions are welcomed.
Cheers,
Mark
www.bluediversiontoilet.com/blog.html
The following user(s) like this post:
Elisabeth
You need to login to reply
Re: Grant on Advanced Toilet with On-Site Water Recovery (Eawag and EOOS, Switzerland and Austria) – currently testing the blue diversion toilet in urban slums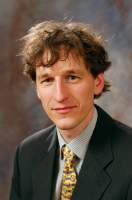 25 Mar 2014 14:34
#7964
by

emorgenr
There was significant interest in the Blue Diversion toilet at the Reinvent the Toilet Fair in Delhi last week. See a video here:
and go to
www.bluediversiontoilet.com/safe.html
for further technical information.
Best regards,
Eberhard
++++++++++
Prof. Dr. Eberhard Morgenroth
ETH Zurich
Chair of Process Engineering in Urban Water Management
Institute of Environmental Engineering (IfU)
www.ifu.ethz.ch/SWW
and
Eawag
Process Engineering (Room BU-B13)
CH-8600 Duebendorf, Switzerland
www.eawag.ch
www.eawag.ch/about/personen/homepages/morgeneb
+++++++++++++
Some photos from the exhibit (added by EvM):
The Blue Diversion exhibit at the Toilet Fair
by
Sustainable sanitation
, on Flickr
Blue Diversion Toilet Prototype
by
Sustainable sanitation
, on Flickr
The following user(s) like this post:
Elisabeth
,
bernhard
You need to login to reply
Re: Grant on Advanced Toilet with On-Site Water Recovery (Eawag and EOOS, Switzerland and Austria) – currently testing the blue diversion toilet in urban slums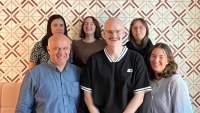 18 Jun 2014 10:08
#8990
by

secretariat
Dear Forum Users,
This is to announce that the Blue Diversion Toilet has won the
Project Innovation Awards 2014
assigned by the International Water Association (IWA).
Please find more information about the award on the website:
http://www.iwa-pia.org/pia_award_eu.html
and about other categories' Prize Winners in the .pdf attached.
All about the Blue Diversion Toilet can be found on:
www.bluediversiontoilet.com
We would also like to remind you that the award will be presented soon, on 25th June 2014.
[posted by Sebastian Klos]
This attachment is hidden for guests.
Please log in or register to see it.
This message has an attachment file.
Please log in or register to see it.
The following user(s) like this post:
bernhard
You need to login to reply
Re: Diversion for Safe Sanitation - Grant on Advanced Toilet with On-Site Water Recovery (Eawag and EOOS, Switzerland and Austria)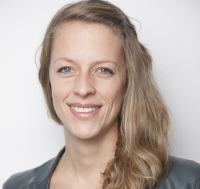 23 Feb 2015 15:00
#12200
by

SteffiE
Dear Forum-Users

I just wanted to give you a little update on this project in case you are wondering about its progress: The Gates Foundation has unfortunately decided against giving further funding for this research for now. Reason: they want to focus on "reinvented toilets" that treat all the excreta at the household level, which is something that this toilet cannot do (it is only treating the flush and washwater at the household level).

Nevertheless, things might still be progressing. Eawag is currently talking to a toilet manufacturer who is interested in the filtering mechanism that is installed in the vertical back part of the toilet.

You should also know, that Eawag recently received BMGF-funding for a new project called AUTARKY, to develop a complete on-site treatment toilet. Similar to Blue Diversion, water, urine and feces are being separated and hopefully - by the end of 2016 - treated directly in the toilet. The final products will be water and precipitated solids. However, I don't want to confuse you for which reason we will present AUTARKY in detail in a new thread.


Best regards,
Stefanie
The following user(s) like this post:
Elisabeth
,
canaday
,
dorothee.spuhler
You need to login to reply
Re: Diversion for Safe Sanitation - Grant on Advanced Toilet with On-Site Water Recovery (Eawag and EOOS, Switzerland and Austria)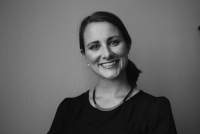 07 Jul 2015 23:16
#14090
by

kengelly
Hi Stefanie,

It'd be wonderful to hear how things are progressing!

Our PSI team in Ethiopia has a bit of funding and are very eager to address the issue of a water-washing culture in an urban slum environment and perhaps the blue diversion toilet is a solution worth testing there. Has any work been done in Ethiopia to date? Alternatively, do you think your team would be interested in doing some testing there? Or can we purchase any models to test ourselves? At PSI we're more focused on the business/operational model around the toilet, but this continues to be a technology challenge we have yet to see a solution for in Ethiopia.

Best,
Genevieve
Genevieve Kelly
Graduate Student | MBA & MPH
Johns Hopkins University
Baltimore, MD USA | tel: 570-854-5075 skype: kengelly


This email address is being protected from spambots. You need JavaScript enabled to view it.
You need to login to reply
Time to create page: 0.368 seconds
DONATE HERE