Photoactive silicones for self-cleaning and antimicrobial sanitary units (American Environmental Systems, Inc., USA)
6184 views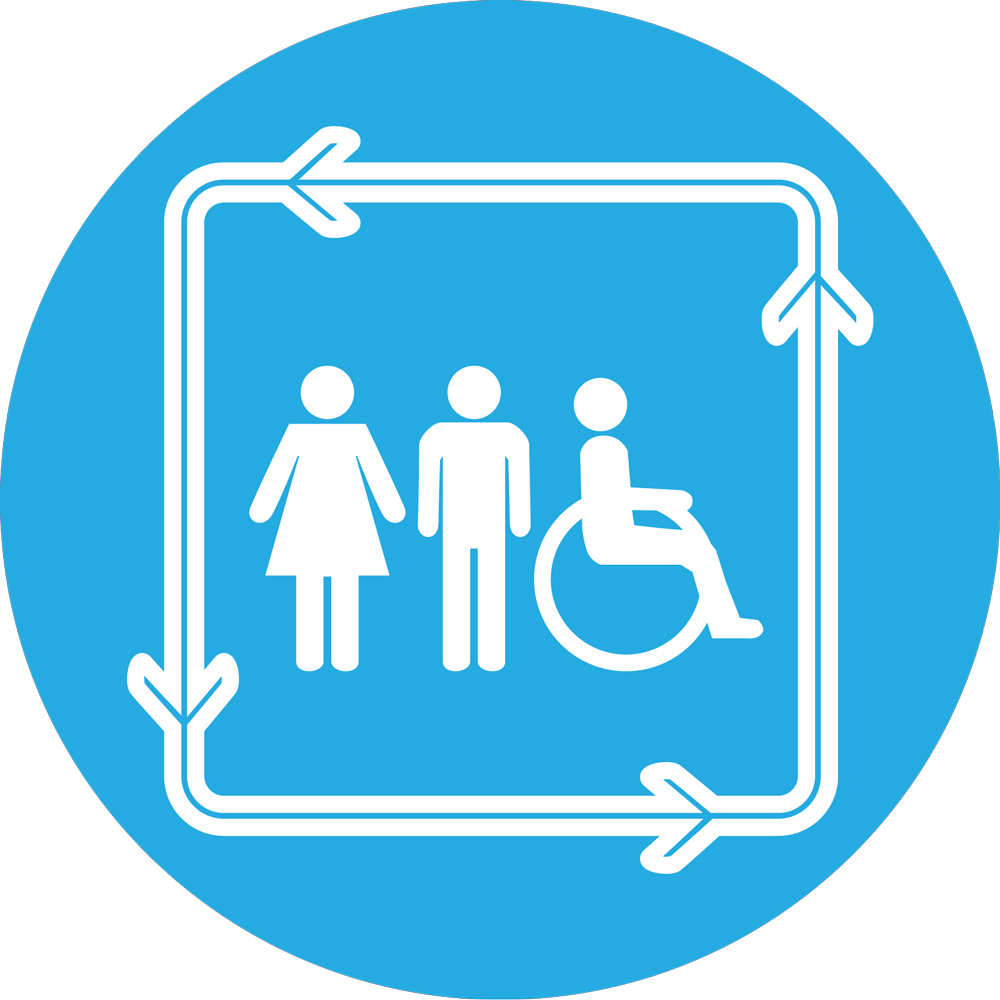 Photoactive silicones for self-cleaning and antimicrobial sanitary units (American Environmental Systems, Inc., USA)

24 May 2013 14:45
#4490
by

hmalak
Hello,
I would like to introduce you to my GCE Phase-I grant funded by the Bill & Melinda Gates Foundation which is performed in USA:
Title of grant:
Photoactive Silicones for Self-Cleaning and Antimicrobial Sanitary Units
Subtitle:
Always Clean and Microbial Free Sanitary Units
Name of lead organization: American Environmental Systems, Inc.
Primary contact at lead organization: Henry K. Malak
Grantee location: Ellicott City, Maryland, USA
Developing country where the research is being or will be tested: if we will be awarded Phase II, our coating will be tested by: Sanergy Limited, Nairobi Kenya and PID, Ltd Mbazwana, Mbazwana in Africa, and Eram Scientific Solutions, Kerala, India.
Short description of the project:
In our Phase-I project we propose to incorporate recent advances in nanotechnology and hydrophobicity of silicone materials for the development and application of novel, cost-effective, durable, antimicrobial and self-cleaning surfaces for sanitary units and sanitary facilities.
Goal(s):
Our overall aim is to develop and disseminate unique, cost effective, self-cleaning, durable, and antimicrobial coatings applicable to non-piped and minimal-water sanitation projects for both the urban and rural poor.
Objectives:
1. Develop prototypic self-cleaning and antimicrobial coatings.
2. Perform cost-benefit and process analyses for making effective coatings efficiently to meet Gates Foundation guidelines for costs of commercial sanitary units to less than $0.05/user/day.
3. Establish those working collaborations and/or partnerships with Gates grantees, companies, and international organizations in developing countries to fulfill our Objective 1 and their antimicrobial and cleanliness needs for sanitary projects.
Start and end date:
01 November, 2011 to October 31 2014, final report due 15 December 2014.
Grant type: GCE Round 7 Phase I & Phase I Extension
Funding for this research currently ongoing (yes/no): yes
Research or implementation partners: None
Links, further readings – results to date:
We have demonstrated in our Phase I that our novel coatings are: inexpensive - less than $0.01 per sq.ft, durable for at least one year with easy reapplying, hydrophobic and antimicrobial, non-sticking properties to dirt and biomaterials, easy to clean with minimal use of water.
Please see demonstration of our results on videos and pictures on
www.youtube.com/user/SelfCleans
and on
www.selfcleans.com
For example this one:
A poster of our presentation is included at the Reinvent Toilet Event at Bill & Melinda Gates Foundation, August, 2012 is included below.
Please don't hesitate to ask me any questions you may have.
Regards,
Henry
This message has an attachment file.
Please log in or register to see it.
You need to login to reply
Re: Photoactive silicones for self-cleaning and antimicrobial sanitary units (American Environmental Systems, Inc., USA)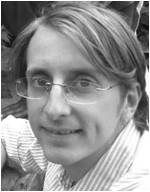 11 Jun 2013 11:57
#4680
by

KimAndersson
Dear Henry,
Thanks for introducing your grant on the Forum. I'm interested in learning more about your progress so far. I would therefore be pleased if you could give some comments to the following questions:

- What are the principal uses that you anticipate for your innovative coatings? Is it applicable to both water based and dry toilet systems?

- Have you been able to make testing in a "real" setting? If so, what are the lessons so far?

- Have you been able to test how efficient the coating is from a microbial perspective?

- What are the major challenges to achieve your objectives, and what are the next steps in your research?

Thanks in advance!

Best regards,
Kim A.
Kim Andersson
Stockholm Environment Institute
Postbox 24218,104 51 Stockholm, Sweden


This email address is being protected from spambots. You need JavaScript enabled to view it.
You need to login to reply
Re: Photoactive silicones for self-cleaning and antimicrobial sanitary units (American Environmental Systems, Inc., USA)

11 Jun 2013 14:53
#4685
by

hmalak
Dear Kim,

Below are my answers which I incorporated into your questions:

KA: - What are the principal uses that you anticipate for your innovative coatings?
HM: It is quite interesting, today during my morning walk my neighbor asked me the same question. I referred him to selfcleans.com website, where is described several uses of this technology, from household to boats, solar panels, electronics, and public/sanitary facilities.

KA: Is it applicable to both water based and dry toilet systems?
HM: Yes, it is applicable to the both.

KA: - Have you been able to make testing in a "real" setting?
HM: So far, I have been able to test the coatings on sanitary units and other surfaces at my company and home.

KA: If so, what are the lessons so far?
HM: We demonstrated so far feasibility of our idea in our Phase I, e.g. our development of this technology is at readiness level 3-4. More research including chemistry is needed to tune our coatings to specific applications.

KA: - Have you been able to test how efficient the coating is from a microbial perspective?
HM: So far, we did antimicrobial tests on yogurt bacteria with very positive results. In our Phase I Extension, we will test antibacterial properties of our coatings on more relevant for sanitization microbes.

KA: - What are the major challenges to achieve your objectives, and what are the next steps in your research?
HM: Our major challenge is financial support for the development of this technology. Therefore, we are planning to involve other institutions and private sector for financial support of this research and development toward to making our coatings as products.

Please let me know if you have more questions.

Best regards
Henry
You need to login to reply
Re: Photoactive silicones for self-cleaning and antimicrobial sanitary units (American Environmental Systems, Inc., USA)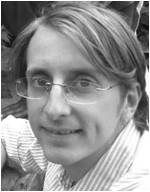 13 Jun 2013 15:51
#4713
by

KimAndersson
Thanks for your answer, Henry!
I have been involved in projects where we have produced our own toilet seats and urinals in fine concrete, using molds. However, the finishing sometimes resulted quite irregular with small holes in the surface. Do think that your coating could be applied on this type of material?
How about the cost in comparison with epoxy coatings that I believe is one of the alternatives today? And how does your product compare to others from an environmental point of view?

Best regards,
Kim
Kim Andersson
Stockholm Environment Institute
Postbox 24218,104 51 Stockholm, Sweden


This email address is being protected from spambots. You need JavaScript enabled to view it.
You need to login to reply
Re: Photoactive silicones for self-cleaning and antimicrobial sanitary units (American Environmental Systems, Inc., USA)

13 Jun 2013 18:16
#4715
by

hmalak
Hello Kim,

KA: I have been involved in projects where we have produced our own toilet seats and urinals in fine concrete, using molds. However, the finishing sometimes resulted quite irregular with small holes in the surface. Do think that your coating could be applied on this type of material?

HM: The fine concrete is typical material for sanitary units in developing countries and holes on concrete surfaces are major problems to maintain them clean. The use of epoxy or paints to seal these holes mitigates to some degree collection of feces and urine but removing them from the surfaces is very difficult and a lot of water, cleaning detergents and efforts are needed.

I believe that using our coatings on concrete will minimize efforts of the cleaning including the use of much less water and detergents. So far, our lab tests we performed on unglazed ceramics and bricks, and the results are very good. Our coatings make the surfaces much stronger with repelling water and dirt properties. In our future Phase II, if we will be awarded, we do have arrangement in Kenya for field testing of our coatings on sanitary units made of concrete.

KA: How about the cost in comparison with epoxy coatings that I believe is one of the alternatives today? And how does your product compare to others from an environmental point of view?

HM: We estimated costs of our coatings will be less than $0.01 per square foot that is very competitive to epoxy. Costs of cleaning also will be significantly reduced. From the environmental point view our coatings form chemical binding with surfaces and then they are chemically inactive. Therefore, they are very durable. So, scaling is almost none in comparison to scaling of epoxy or paints. Please also note the minimal use of water with possibility of no use of detergents.

Best regards,
Henry
You need to login to reply
Re: Photoactive silicones for self-cleaning and antimicrobial sanitary units (American Environmental Systems, Inc., USA)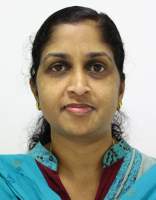 06 Jul 2013 06:01
#4953
by

Bincy
Hello Henry,
congratulations for this great solution for sanitation. I guess we had met during RTTC fair. I have gone through your website as well. Do the technology support steel (MS and SS) surfaces? We have over 400 e-toilets (electronically operated toilets) in several places in India and we are planning to roll it out to new locations. These e-toilets are now made of steel, and are public toilets. So I was wondering, if you find any immediate application for your technology in e-toilet. One of the major challenges we face is cleaning of the floor and side walls as well apart from the closets, as they are Indian squatting type toilets.
Warm regards
Bincy
You need to login to reply
Re: Photoactive silicones for self-cleaning and antimicrobial sanitary units (American Environmental Systems, Inc., USA)

10 Jul 2013 12:41
#5011
by

hmalak
Hello Bincy,
Yes, we had met during RTTC fair. Our coating technology is performing well on oxidized metal surfaces. Regarding coating for MS or SS steel surfaces we need to implement additional technology. Please provide me your technical requirements for these steel surfaces, and we will try to develop coatings for them.
Regards
Henry
You need to login to reply
Re: Photoactive silicones for self-cleaning and antimicrobial sanitary units (American Environmental Systems, Inc., USA)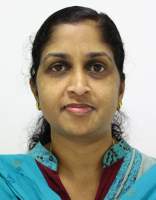 15 Jul 2013 06:45
#5043
by

Bincy
Hello Henry,
Thank you. I shall send a doc on the tech specs of the different materials used by us my email.
Warm regards
Bincy
You need to login to reply
Time to create page: 0.278 seconds