Informal weekly bulletin with some of the most recent WASH-related research (Water Currents by USAID)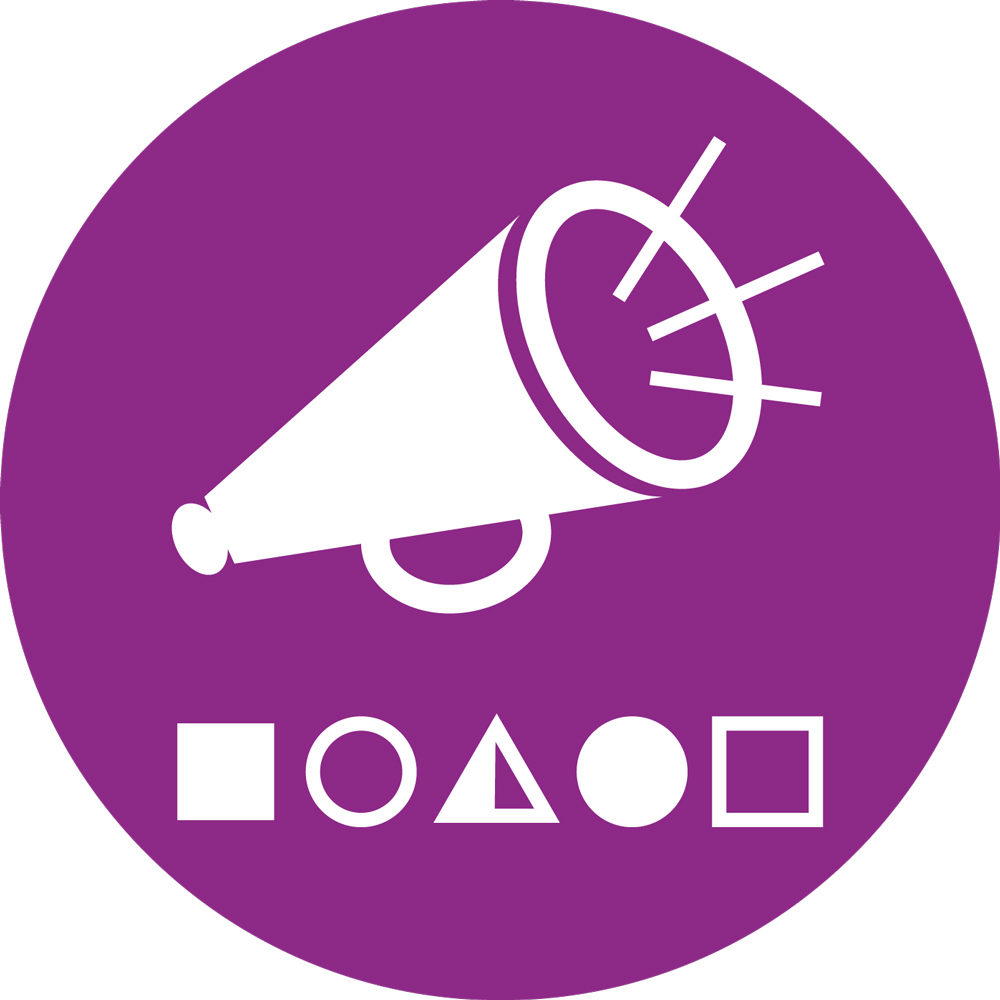 Recent WASH research feature on Sanitation Updates
24 Jan 2018 15:12
#23806
by

campbelldb
Dear Colleagues:
We conduct a literature search each week and post an informal bibliography on
Sanitation Updates
of links to recently published journal articles and other studies on a range of WASH issues. Please let me know if you find this useful or if you have suggestions that would make it more useful. Below are titles from the latest listing:
Recent WASH research – January 22, 2018
Comparing Contingent Valuation and Averting Expenditure Estimates of the Costs of Irregular Water Supply
. Ecological Economics, April 2018. We compare two methods—contingent valuation and averting expenditures—to measure the demand for improved water reliability in urban Jordan. Our study thus adds to previous evidence in the literature, which points to the importance of consumer perceptions in determining demand for environmental improvements.
Environmental conditions in health care facilities in low- and middle-income countries: Coverage and inequalities
. International Journal of Hygiene and Environmental Health, 11 January 2018. 50% of HCFs lack piped water, 33% lack improved toilets, 39% lack handwashing soap. 39% of HCFs lack adequate infectious waste disposal and 59% lack reliable electricity. 2% of HCFs provide all four water, sanitation, hygiene, and waste management services.
Combined effectiveness of anthelmintic chemotherapy and WASH among HIV-infected adult
s. PLoS NTDs, Jan 18. Deworming is effective in reducing the probability of helminth infections amongst HIV-infected adults. With the exception of safe flooring, WASH offers minimal additional benefit. However, WASH does appear to significantly reduce infection prevalence in adults who are not treated with chemotherapy.
Understanding sustained use of ecological sanitation in rural Burkina Faso
. Science of the Total Environment, 1 February 2018. Only 7% of residents in rural Burkina Faso use improved sanitation. Ecological sanitation can meet sanitation needs while contributing to food security. Safe agricultural reuse of nutrients provided a strong motivation for toilet use.
The Global Risks Report 2018
. WEF, 2018. In our annual Global Risks Perception Survey, environmental risks have grown in prominence in recent years. This trend has continued this year, with all five risks in the environmental category being ranked higher than average for both likelihood and impact over a 10-year horizon.
Echinococcosis: A parasitic tapeworm disease
. GWPP, 2018. Echinococcosis is a parasitic disease caused by the tapeworms of the Echinococcus genus, in which humans act as accidental / aberrant intermediate hosts of these parasites.
Duncan Mara – 'Top-down' planning for scalable sustainable sanitation in high-density low-income urban areas: is it more appropriate than 'bottom-up' planning?
JWSHDev, Jan 2018. We argue that, if the sanitation target of the Sustainable Development Goals (universal access to 'safely-managed' sanitation by 2030) is to have any chance of success, then a community-sensitive top-down planning approach has to be adopted for sanitation provision in high-density low-income urban areas in developing countries, as 'bottom-up' planning is much more time-consuming and not yet successfully proven at scale.
A categorization of water system breakdowns: Evidence from Liberia, Nigeria, Tanzania, and Uganda
. Science of the Total Environment, 1 April 2018. Aprons, pipes, taps, and lift mechanisms most frequent part breakdown. Poor quality implementation often cited as a reason for breakdown. Breakdowns significantly associated with system age, management, fee collection. Data can be used to improve post-construction support for rural water services.
---
Dan Campbell
USAID Water Communications and Knowledge Management Project
ECODIT
1901 N. Moore St, Suite 1004
Arlington, VA 22209
Email:

This email address is being protected from spambots. You need JavaScript enabled to view it.
The following user(s) like this post:
Carol McCreary
You need to login to reply
Re: Recent WASH research feature on Sanitation Updates
26 Mar 2018 17:02
#24559
by

muench
Dear Dan,

You said "Please let me know if you find this useful or if you have suggestions that would make it more useful. " So here goes: I find the topic of "Recent WASH research" too broad and it therefore has little use to me in its current form. Perhaps if you structured it according to some sub-headings then it could be more useful.

If you do it weekly, then which search methods do you use to find the latest new publications on recent WASH research? The different search terms used could allow you to structure it along different thematic categories.

Within the Gates Foundation grant that I am working on - which has a strong component of knowledge management - we often speak about providing "curated content" to SuSanA members. This somehow involves second guessing who would be interested in what and then "filtering out" information for them. This is not easy and we are still grappling with different approaches to this.

Here on the forum we also try to do this to some extent. What sometimes works really well on the forum is if one person posts about a paper that they have recently read (or perhaps even one of the authors posts about it) and then asks follow-up questions. Sometimes a very interesting discussion follows which has helped me to gain a deeper understanding of the topic. It can work really well when some people disagree on various aspects and then argue their points of view...

Regards,
Elisabeth
---
Head moderator of this discussion forum
(Funded via consultancy contract with Skat Foundation funded by WSSCC)

Dr. Elisabeth von Muench
Independent consultant located in Brisbane, Australia


This email address is being protected from spambots. You need JavaScript enabled to view it.

Twitter: @EvMuench
Sanitation Wikipedia project leader: en.wikipedia.org/wiki/Wikipedia:WikiProject_Sanitation
My Wikipedia user profile: en.wikipedia.org/wiki/User:EMsmile

You need to login to reply
Re: Recent WASH research feature on Sanitation Updates
26 Mar 2018 18:01
#24560
by

campbelldb
Dear Elisabeth

I appreciate your comments and like your idea of posting a key WASH study to generate discussion rather than posting a list or bibliography, so I will do that in the future.

For the WASH research updates, I search PubMed and other databases as well as set up google alerts and google scholar alerts and stay in touch with WASH researchers from CDC, Emory University and others.

Thanks again for your comments,
Dan
---
Dan Campbell
USAID Water Communications and Knowledge Management Project
ECODIT
1901 N. Moore St, Suite 1004
Arlington, VA 22209
Email:

This email address is being protected from spambots. You need JavaScript enabled to view it.
The following user(s) like this post:
muench
You need to login to reply
Re: WASH Research Weekly Updates
05 Feb 2019 21:10
#26906
by

campbelldb
Dear Colleagues:
The USAID Water CKM team prepares an informal bulletin each week with some of the most recent WASH-related research and these are archived on a
Google Document
. Please let us know if you find this useful or contact us if you wish to subscribe to the weekly updates.
FEBRUARY 4, 2019
BLOG POSTS
How Humans Get in the Way of Clean Water
. Scientific American, Jan 26. There are many cheap and effective ways to provide safe water to the world's poor regions. But projects often fail due to inadequate planning, maintenance or persuasive power.
Taking Concrete Actions to Leave No One Behind: Government of Ghana Pro-Poor Policies and Sanitation Guidelines for Targeting the Poor and Vulnerable
. Global Communities, Jan 8. Global Communities Ghana, with funding from USAID, as part of the WASH for Health project has been collaborating with the Government of Ghana Ministry of Sanitation and Water Resources to develop Guidelines for Targeting the Poor and Vulnerable for Basic Sanitation Services in Ghana, published in 2018, to provide guidance for targeting poor and vulnerable populations.
The economics of antimicrobial resistance and the role of water and sanitation services
. WASHeconomics, Jan 21. Seeing a paper published a few weeks ago in Nature Communications (more on that below) reminded me of some reading I did last year on WASH and antimicrobial resistance (AMR), and got me thinking about the economics of this.
Menstrual health programs need a new focus in developing world, critic says
. Washington Post, Jan 13. In her new book, "The Managed Body: Developing Girls and Menstrual Health in the Global South," she contends that programs to provide pads and cups to girls in developing countries — also known collectively as the Global South — miss the mark, well-intentioned though they may be. They overlook higher priorities, such as clean water and comprehensive education efforts, she says, and actually work against eradicating taboos surrounding menstruation.
REPORTS
WASH and Health working together: a 'how to guide' for NTD programmes
. WHO, January 2019. This toolkit provides step-by-step guidance to NTD programme managers and partners on how to engage and work collaboratively with the WASH community to improve delivery of water, sanitation and hygiene services to underserved population affected by many neglected tropical diseases.
WASH Innovation Catalogue
. Elrha, Jan 2019. Our WASH Innovation Catalogue is the first of its kind. It offers a unique overview of some of the most promising new solutions in WASH, and is designed to help practitioners decide which innovations could help them solve their most pressing problems. Taking an innovation from idea to scale can take years, and the innovations featured in this catalogue are all at different stages on that journey, but what this offers the WASH sector now is a look at the exciting work happening around the world to address common challenges.
JOURNAL ARTICLES
Exposure to Livestock Feces and Water Quality, Sanitation, and Hygiene (WASH) Conditions among Caregivers and Young Children: Formative Research in Rural Burkina Faso
. AJTMH, Jan 28. Poultry and other livestock feces were visible in all 20 and 19 households, respectively, in both kitchen areas and in the household courtyards where children frequently sit or crawl. Direct soil ingestion by young children was observed in almost half of the households (45%). Poor handwashing practices were also common among caregivers and children. Although latrines were available in almost all households, child feces disposal practices were inadequate.
A culture-dependent and metagenomic approach of household drinking water from the source to point of use in a developing country
. Water Research X, Feb 1. Using culture-dependent and -independent techniques, microbial water qualities was examined. Potential health risks increased when water was stored for more than 3 days.
Safely-Managed Hygiene: A Risk-Based Assessment of Handwashing Water Quality
. Environ. Sci. Technol., January 28. Our model suggests that handwashing with non-potable water will generally reduce fecal contamination on hands but may be unable to lower the annual probability of infection risks from hand-to-mouth contacts below 1:1000.
UPCOMING CONFERENCES
AfricaSan5
– AfricanSan5 will be held on 18-22 February 2019 in Cape Town, South Africa. The conference Sub-themes are: 1. Hygiene and the SDGs: Leave no one behind; 2. Policies, institutions and regulation; 3. Monitoring and using evidence to improve hygiene & sanitation; 4. Building capacity and financing sanitation in Africa.
JANUARY 28
JOURNAL ARTICLES
Determinants of Latrine Use Behavior: The Psychosocial Proxies of Individual-Level Defecation Practices in Rural Coastal Ecuador
. AJTMH, January 21. Using the integrated behavior model of water, sanitation, and hygiene framework, we sought to characterize determinants of latrine use in rural Ecuador.
Effect of Neighborhood Sanitation Coverage on Fecal Contamination of the Household Environment in Rural Bangladesh
. AJTMH, January 21. Improved sanitation coverage in the neighborhood had limited measurable effect on FCs in the target household environment. Other factors such as access to improved sanitation in the household, absence of cow dung, presence of appropriate water drainage, and optimal handwashing practice may be more important in reducing FCs in the household environment.
Pit latrine fill-up rates: variation determinants and public health implications in informal settlements, Nakuru-Kenya
. BMC Public Health, January 15. This study argues for a need to link information and awareness to users, construction artisans, property owners and local authorities on appropriate vault volumes and management practices.
Perceptions of drinking water cleanliness and health-seeking behaviours: A qualitative assessment of household water safety in Lesotho, Africa
. Global Public Health, January 18. Qualitative interviews conducted in the Maseru District of Lesotho addressed how people decided if their water was safe, their understanding of the linkage between water and enteric illness, and health-seeking behavior. Respondents overwhelmingly relied on visual inspections to determine if their water was clean and not all participants linked consuming unsafe water with diarrheal disease.
Water, not temperature, limits global forest growth as climate warms
. Science News, January 16. The growth of forest trees all over the world is becoming more water-limited as the climate warms. The effect is most evident in northern climates and at high altitudes where the primary limitation on tree growth had been cold temperatures. The research details the first time that changes in tree growth in response to current climate changes have been mapped at a near-global scale.
As we grow up: a digital book on menstrual hygiene management
. WSSCC, December 2018. This book brought out by Saksham, Noida Deaf Society and WSSCC is in 5 different formats
---
Dan Campbell
USAID Water Communications and Knowledge Management Project
ECODIT
1901 N. Moore St, Suite 1004
Arlington, VA 22209
Email:

This email address is being protected from spambots. You need JavaScript enabled to view it.
You need to login to reply
Re: WASH weekly research update - June 3, 2019
03 Jun 2019 21:39
#27569
by

campbelldb
Dear Colleagues:
Links to each of the studies below are on
Sanitation Updates
:
The USAID Water CKM project sends out an informal bibliography each week via email of some of the latest WASH-related studies, webinars, etc. Please contact us if you would like to be added to the subscription list.
RECENT WEBINARS
Water as a Tool for Resilience in Times of Crisis
– In this webinar, the Environmental Change and Security Program, USAID's Sustainable Water Partnership, and Winrock International discuss where the challenges lie and what practitioners and policymakers can do to bolster effective water management for the world's most vulnerable communities.
JOURNAL ARTICLES
Lasting results: A qualitative assessment of efforts to make community-led total sanitation more inclusive of the needs of people with disabilities in Rumphi District, Malawi
. Disability and Health Journal, 28 May 2019. Implications for future replication show the need to invest in training a wider group of people to assist with implementation and to keep the program simple and focused on more active learning methods to make sustainable behavioral changes.
Water, sanitation and hygiene: measuring gender equality and empowerment
. WHO Bulletin, June 2019. Based on a process of expert input and literature review, here we offer a compilation of current water, sanitation and hygiene indicators that measure gender equality and empowerment in four interrelated priority areas.
When the pits fill up: (in)visible flows of waste in urban India
. Journal of Water, Sanitation and Hygiene for Development, June 2019. Based on a rich ethnography of cleaning trucks in Bangalore, India, we show that trucking operations dispose of sludge in ways that harm both public health and the environment, and that the caste composition of sanitation work helps to keep it invisible from officials and the public.
REPORTS
WASH reflections series: Water safety planning: What have we learned so far?
WHO, May 2019. Water safety plans have been implemented in at least 93 countries, with 46 countries reporting to have policies or regulations in place that promote or require WSPs.
Optimizing Access to Safe Water through Chlorinated Dispensers in Rural Kenya, Uganda and Malawi
. Evidence Action, March 2019. Furthermore, community knowledge about the chlorine dispensers and other water treatments methods contributed significantly (p<0.001) to a household using chlorine across the three countries. In Kenya, households that attended Village Community Sensitization forums were 3.2% more likely to treat their water, while in Uganda and Malawi, households who attended Community Education Meetings were 2.5% and 7.0% respectively more likely to chlorinate their water.
BLOGS
There's a Better Way to Manage Human Waste by Pallavi Bharadwaj
. Engineering for Change, March 2019. Sadly, from India all the way to Kenya, the practice of manual scavenging, as the dirty clean-up work is called, is still fairly common. Despite the practice being banned since 1993 in India, the news of sewer deaths are not rare.
Economist-engineers and public health economists: is WASH economics a "field"?
WASHeconomics, May 29, 2019. This post explores ways of breaking down the "field" of WASH economics.
Reflections from a mother on Menstrual Hygiene Day
. Water Blog, May 28, 2019. I recently returned to work after six months of maternity leave with my second child. Transitioning back to my 'original' role as a Water Supply and Sanitation Specialist at the World Bank, alongside my new role as a Mum, has been a challenging but fun experience!
---
Dan Campbell
USAID Water Communications and Knowledge Management Project
ECODIT
1901 N. Moore St, Suite 1004
Arlington, VA 22209
Email:

This email address is being protected from spambots. You need JavaScript enabled to view it.
You need to login to reply
Re: Reply: WASH weekly research update - June 3, 2019
04 Jun 2019 22:51
#27575
by

SuzetteA
Dear Sir/Madam, I am a recent graduate from sanitary engineering and looking forward for a job opportunity in the WASH Sector, would appreciate being on the list for WASH weekly research update for all the happenings in WASH and also possibilities for job and/or studies opportunity.

Best Regards, Suzette Smith
You need to login to reply
Re: Water Currents issue on Peri-Urban Sanitation
12 Jun 2019 17:12
#27609
by

campbelldb
Dear Colleagues:
This issue of Water Currents highlights recent studies and resources on fecal sludge management, container-based sanitation, shared sanitation, and other topics. As noted in USAID's Water and Development Plan included in the U.S. Global Water Strategy, separating individuals and communities from human waste, properly treating fecal waste, and promoting key behaviors that lessen the risk of illness are critical sanitation and hygiene interventions that reduce diarrheal disease, child mortality, malnutrition, neglected tropical diseases, and other waterborne illnesses, such as cholera.
The first six studies are from the Creating Demand for Peri-Urban Sanitation (SanDem) project, which aims to better understand how to improve the quality of peri-urban sanitation using demand-side/behavior change approaches in Lusaka, Zambia.
Read the
complete issue
.
---
Dan Campbell
USAID Water Communications and Knowledge Management Project
ECODIT
1901 N. Moore St, Suite 1004
Arlington, VA 22209
Email:

This email address is being protected from spambots. You need JavaScript enabled to view it.
You need to login to reply
Re: Water Currents issues on sanitation related topics, April - June 2019
11 Jul 2019 23:12
#27784
by

campbelldb
Dear Colleagues:
Water Currents is a biweekly compilation from the USAID Water Communications and Knowledge Management Project of recent research on a specific WASH topic. Please let us know if you have suggestions for Water Currents topics, comments on how to make Water Currents more useful to you or if you would be interested in collaborating with us on a Water Currents issue.
-
Water Currents: - Handwashing Research, January-June, 2019
.
-
Water Currents: Peri-Urban Sanitation, June 11, 2019
.
-
Water Currents: Menstrual Hygiene Day 2019, May 23, 2019
.
-
Water Currents: WASH and Neglected Tropical Diseases, May 7, 2019
.
-
Water Currents: Learning from Failures, April 23, 2019
-
Water Currents - WASH and Health Care Facilities, April 4, 2019
---
Dan Campbell
USAID Water Communications and Knowledge Management Project
ECODIT
1901 N. Moore St, Suite 1004
Arlington, VA 22209
Email:

This email address is being protected from spambots. You need JavaScript enabled to view it.
The following user(s) like this post:
povington
You need to login to reply
Re: WASH weekly research updates
04 Nov 2019 21:01
#28381
by

campbelldb
Dear Colleagues:
The USAID Water CKM project sends out a weekly email with links to recent WASH research, upcoming webinars, etc. and we are now posting these on Sanitation Updates and hope these will be useful to you:
WASH Research Updates
-
November 4, 2019
– Behavior change, WASH financing and others
-
October 28, 2019
– Globalwaters.org updates and others
-
October 8, 2019
- Research on open defecation, child health and others
---
Dan Campbell
USAID Water Communications and Knowledge Management Project
ECODIT
1901 N. Moore St, Suite 1004
Arlington, VA 22209
Email:

This email address is being protected from spambots. You need JavaScript enabled to view it.
You need to login to reply
Time to create page: 0.405 seconds