An inventory of WASH training events and resources
4502 views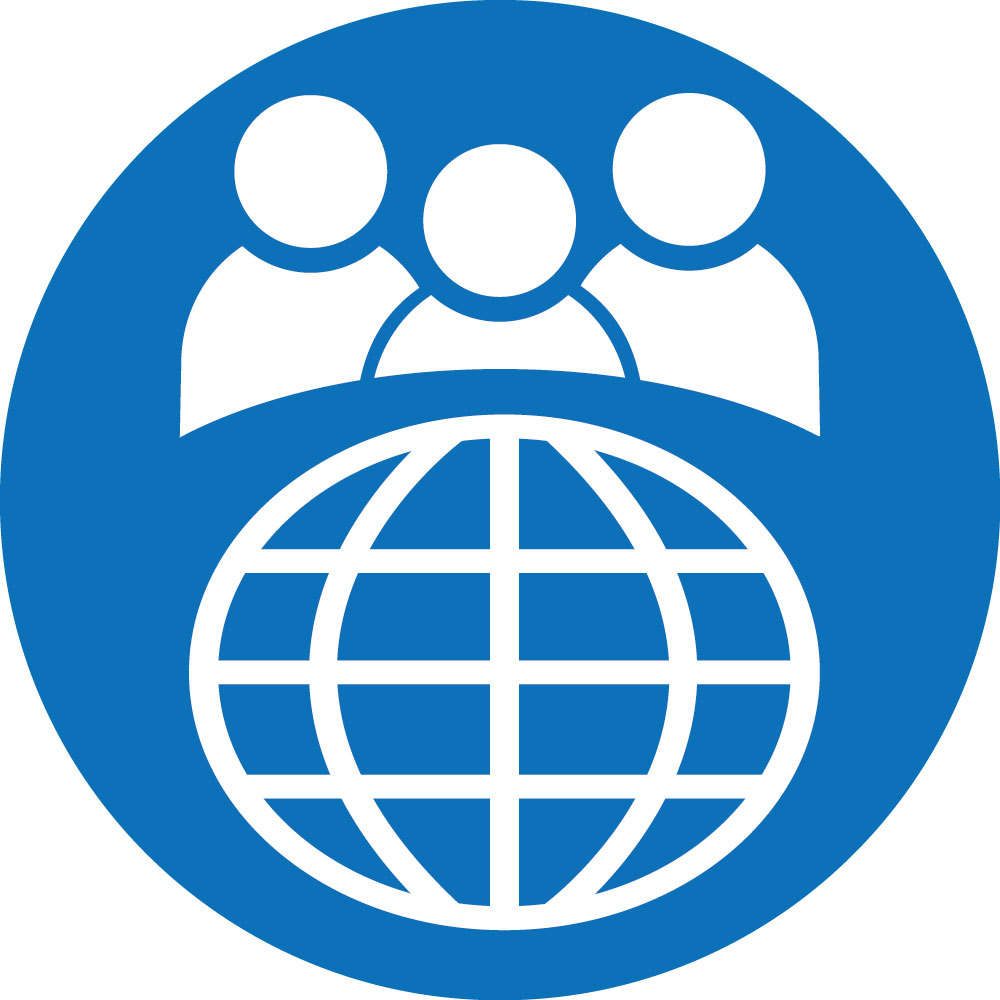 Re: An inventory of WASH training events and resources
06 Feb 2020 15:04
#28965
by

campbelldb
Dan Campbell
USAID Water Communications and Knowledge Management Project
ECODIT
1901 N. Moore St, Suite 1004
Arlington, VA 22209
Email:

This email address is being protected from spambots. You need JavaScript enabled to view it.
You need to login to reply
Re: An inventory of WASH training events and resources
27 Feb 2020 13:59
#29121
by

Elisabeth
Hi Brian and Dorothee,
Just to ensure that everyone knows what you are talking about: I think you were discussing the different
filters
in the library. See screenshot for the filter "by training resource":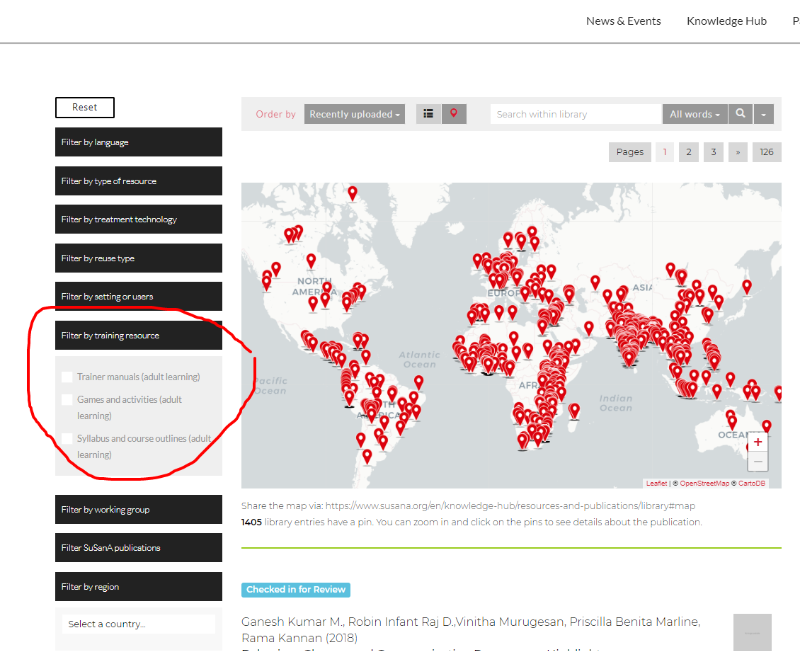 If we were to add more filter options there, then someone would first have to tell the secretariat what should be added to the library. The training resource documents that we currently have there were mostly provided by CAWST last year which was very helpful.
But this is different to the factsheet or inventory listing in Google doc that Dorothee and Dan were discussing.
Regards,
Elisabeth
Head moderator of this Discussion Forum
(under consultancy contract with Skat Foundation funded by WSSCC)

Dr. Elisabeth von Muench
Independent consultant located in Brisbane, Australia


This email address is being protected from spambots. You need JavaScript enabled to view it.


Twitter: @EvMuench
Founder of WikiProject Sanitation: en.wikipedia.org/wiki/Wikipedia:WikiProject_Sanitation
My Wikipedia user profile: en.wikipedia.org/wiki/User:EMsmile
You need to login to reply
Re: An inventory of WASH training events and resources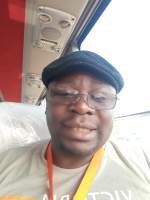 08 Mar 2020 03:40
#29216
by

Kayafa
You are doing a great job. Work in the WASH sector requires alot of social capital experience for staff like me who work on the ground.
You need to login to reply
Time to create page: 0.357 seconds