SuSanA at the UN 2023 Water Conference, New York
2059 views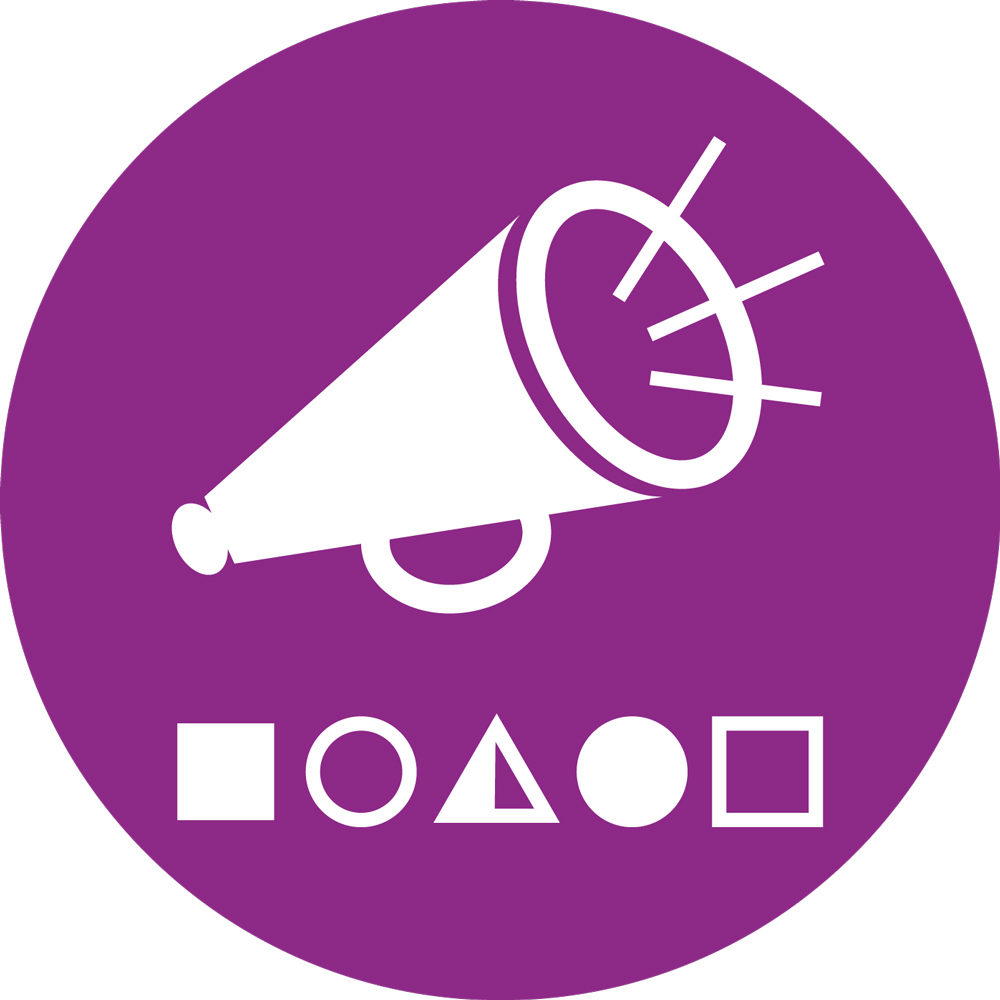 SuSanA at the UN 2023 Water Conference, New York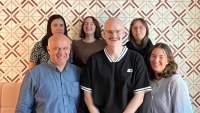 14 Mar 2023 09:43
#34298
by

secretariat
🗽 To warm up for the UN Water Conference in New-York, join us at the SuSanA North-America Meeting at 
Columbia University
 and let's discuss the latest sector trends, the position of Sanitation at the UN Water Conference and the SuSanA activities in the North-American region. 🗣 An outstanding line-up of speakers awaits you: 
Kala Vairavamoorthy
, 
Kartik Chandran
, 
Marni Sommer
, 
Francis de los Reyes III, Ph.D., BCEEM
, 
Arne Panesar
, 
Carla Liera
, 
Katrin Bruebach
, 
Dorothee Spuhler
, and more...
📅 19 March, 10am-5pm EST
📬 Register quickly, the number of places is limited: 
https://susana.org/jSjlCa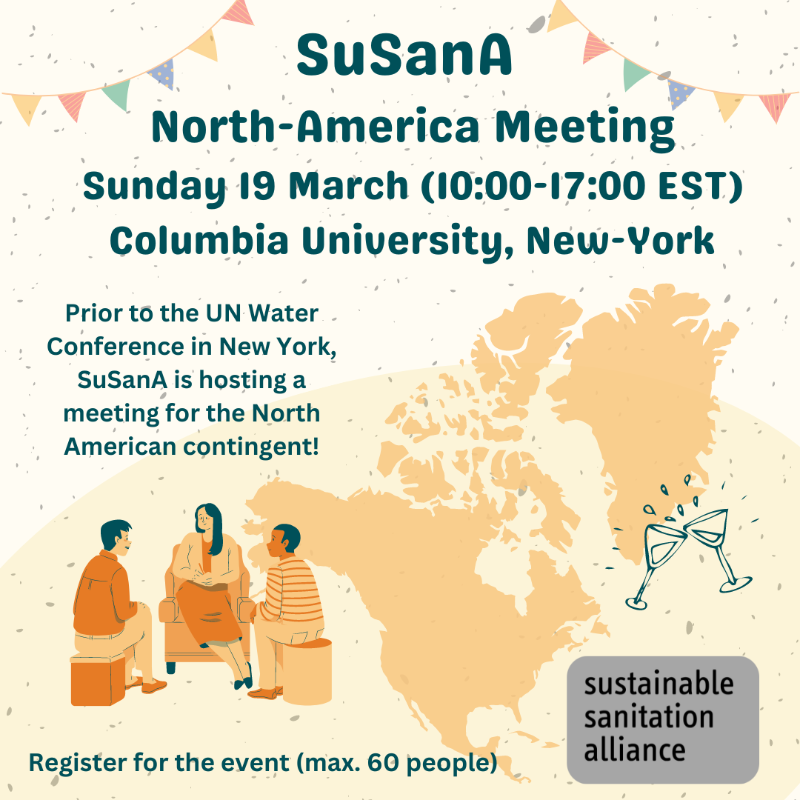 You need to login to reply
Re: SuSanA at the UN 2023 Water Conference, New York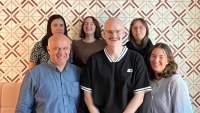 14 Mar 2023 10:52
#34299
by

secretariat
As part of the
SuSanA North America meeting
in New York, SuSanA and Columbia University are organising an interesting
field trip
on the topic of
Wastewater Surveillance for Tracking COVID-19
. Come and learn about the COVID-19 monitoring processes from Columbia University, who will demonstrate the sampling procedure, followed by a discussion on COVID prevention through wastewater.
When and where:
Monday 20 March, from 10 to 11.30am (EST). The meeting point is: 4th floor entrance of the Mudd Building, 500 W 120th St, New York.
How:
Register now, the field trip is free but space is limited:
https://susana.org/uKZeVM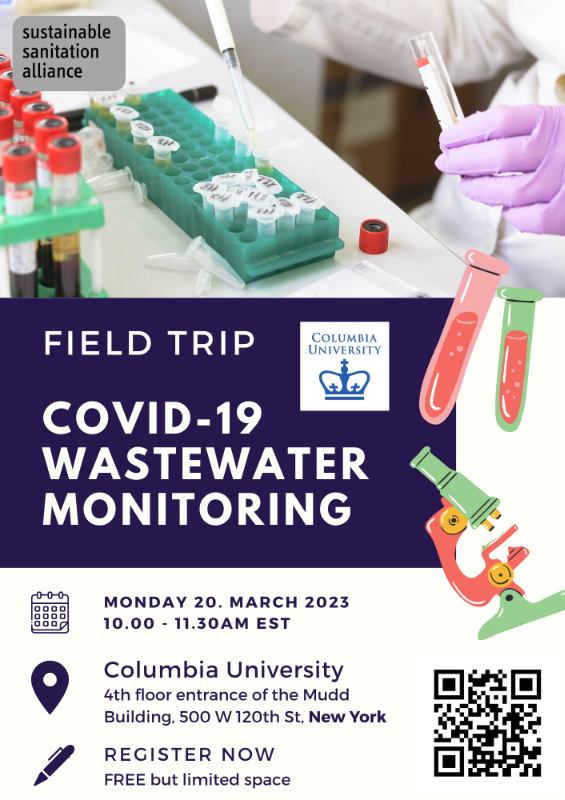 [/url]
You need to login to reply
Re: SuSanA at the UN 2023 Water Conference, New York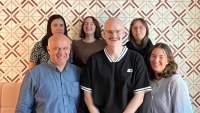 14 Mar 2023 12:29
#34300
by

secretariat
🙌🏽 Like many, 
Sustainable Sanitation Alliance (SuSanA)
 is actively preparing for the 
#UN23WaterConference
 in New York 🗽 The 
SuSanA Secretariat
 will be represented by 
Arne Panesar
, 
Daphne Manolakos
 and 
Maren Heuvels
 and the Global Steering Committee by 
Carla Liera
, 
Dorothee Spuhler
 and 
Kartik Chandran
. Reach out to them, they are looking forward to meeting as many SuSanA friends as possible and to discussing sanitation with you all!!
🏃🏾 Together, with the support of partner organisations and active members of the network, we have organised a number of activities and will contribute to several side-events during the conference:
✔️ SuSanA North America Meeting
✔️ Covid Monitoring field trip
✔️ SDG 6.2 – A Pipe Dream Without a Professional Sanitation Workforce (online)
✔️ Resilient and inclusive sanitation in combatting climate change events and extremities (online)
✔️ "Know your water" side-event
✔️ Swiss Apéro "Connecting the Drops"
✔️ Cross-sectoral partnerships to accelerate progress towards inclusive sanitation
✔️ Achieving SDG 6 through (1) a gender lens on climate change & youth and (2) global goals for menstrual health & hygiene
✔️ The Future of Water starts now - From Regional Committment to a Global Workforce Initiative
✔️ Stronger Together! 100 Women for SDG 6 - Network, Pledge & Mingle
✔️ 
#Waterisahumanright
 celebration and exhibition
✔️ Pollution, Sanitation, Water Quality and Climate Resilience, a Call to Action
✔️ Water Action and Human Rights – Implementing the Human Rights to Water and Sanitation at the Local Level
📬  For more information and registration links, click here: 
https://susana.org/tMU35i
Enjoy the conference and feel free to use this Forum thread to promote your events and report back with key messages and personal feedback and impressions from the UN Water Conference.
Alexandra, on behalf of the SuSanA Secretariat
You need to login to reply
Time to create page: 0.474 seconds
DONATE HERE