Shaping SuSanA's Future - survey and Sphaera's consultancy report on accelerated organizational change for SuSanA
29k views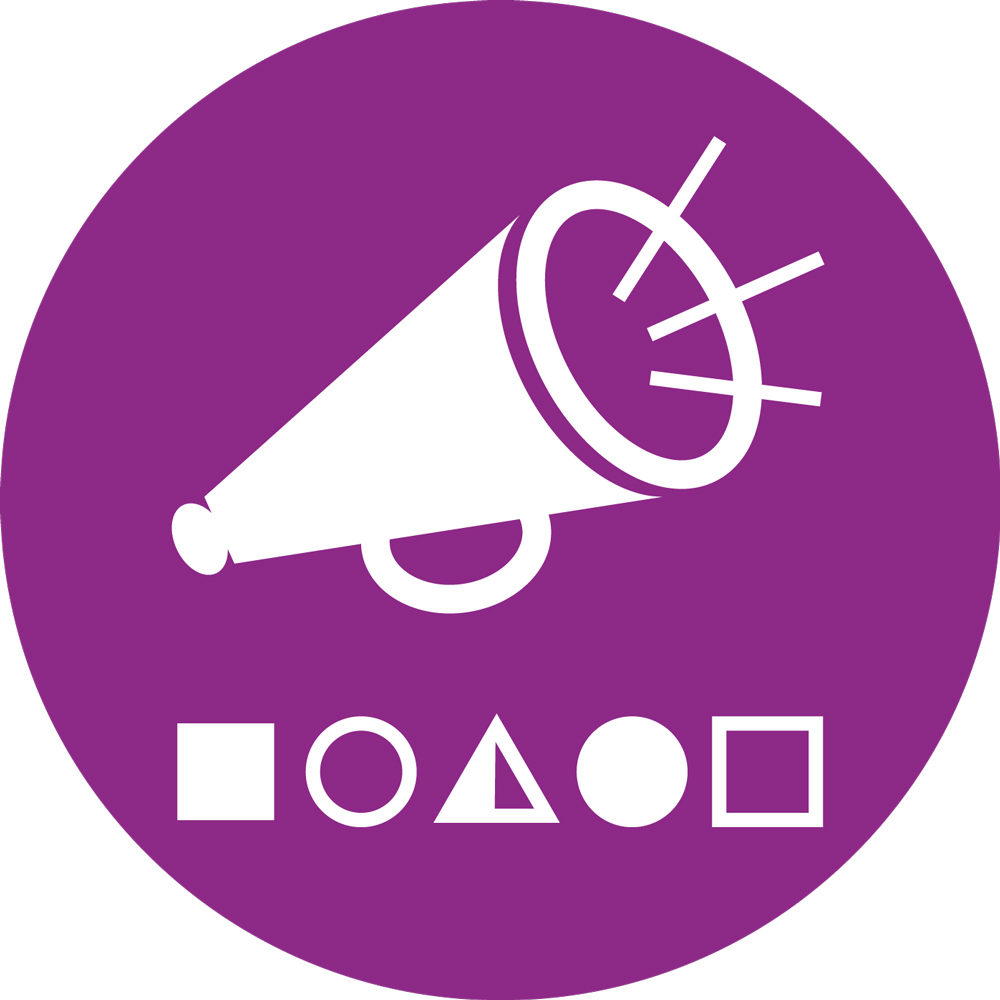 Re: Shaping SuSanA's Future - an invitation for feedback from all members
26 Oct 2018 16:51
#26347
by

Elisabeth
Dear all,
I wanted to give you some feedback about the results from this survey. 101 responses were received, which is 1% of our members (thank you to all those who participated!)
The consultants (Astrid and Cameron from Sphaera) used the survey results - as one tool of many - in their analysis of SuSanA, with a focus on SuSanA's organisational and governance structure. Their final report was recently posted here on the forum by Arno:
forum.susana.org/10-announcements-regard...dates?start=36#26304
(go to Page 4 of that thread if the link doesn't take you there directly, to Arno's post from 20 October).
In the Appendix of that report you also see some graphs from the survey results. I'll copy them below for your information and to get you interested to click on the full report (see Arno's post):
Here are another two pie charts to tell you more about who participated in the survey (which may or many not be representative of our 10,000 members as a whole):
I plan to post some more of the survey results in this thread next week.
Regards,
Elisabeth
P.S. Personally, I am very satisfied that the vast majority of those who responded
said they felt welcome on the forum
. This is important to me. 72% people said they felt welcome all the time or some of the time. (I hope we can make the other 28% feel more welcome in future as well.)
The following user(s) like this post:
depinder
You need to login to reply
Re: Sustainable Sanitation Alliance receives grant of $2.7 million to further develop its global knowledge platform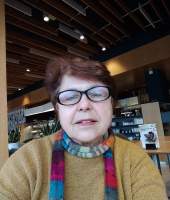 26 Oct 2018 21:48
#26353
by

Decentral
If I could add on this point: in a forum is difficult to answer technical questions, usually people do not have time, or they would need more information to answer correctly. For this reason I would support the idea to improve the library in such a way, that it would be easier to be directed to the correct source of information. Or alternatively, to use links to relevant sources. I am not sure that SuSanA needs a specific "wiki", would prefer to improve the Wikipedia. But I would agree that the available sources in the library do not provide enough technical information.

And finally, I would like to support Diana's suggestion to use the forum and communicate technical issues to non-specialists in an appropriate and easy to understand language. On my point of view it is a very important role of the forum.

Best regards,
Roumiana
You need to login to reply
Re: Shaping SuSanA's Future - survey and Sphaera's consultancy report on accelerated organizational change for SuSanA
31 Oct 2018 05:49
#26378
by

Elisabeth
Thanks for those points, Roumiana, well taken.
I am adding here another graph from the survey of Sphaera (note the relatively small sample size of only 100 responses, but still):
People were asked to react to this hypothesis: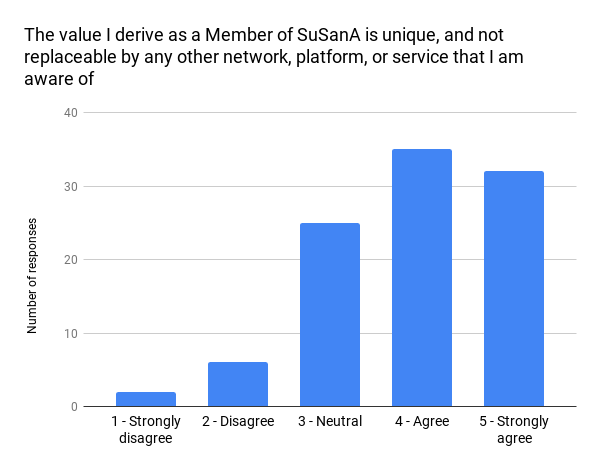 I think this is an encouraging result for SuSanA as most people agreed with it (or were neutral)! I think this is something we should build on, and really focus on "What is our niche? What are we offering that others don't?".
Regards,
Elisabeth
You need to login to reply
Time to create page: 0.691 seconds
DONATE HERE