Improving the Wikipedia article on constructed wetlands
4726 views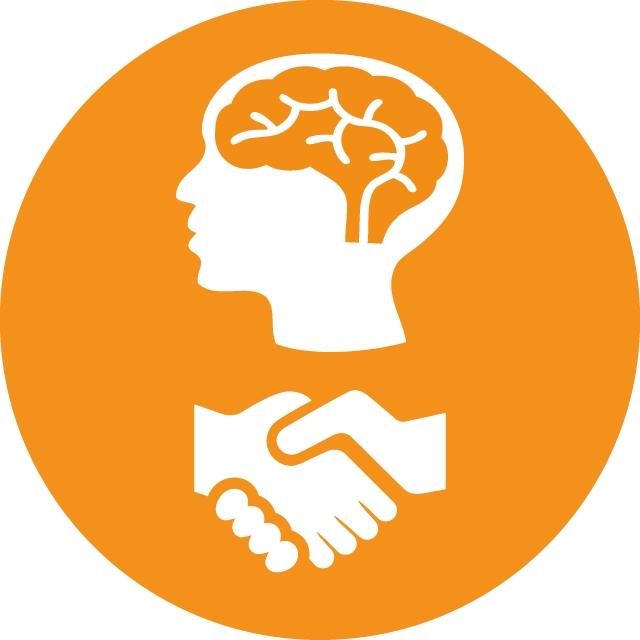 Re: Improving the Wikipedia article on constructed wetlands
20 Mar 2018 08:18
#24464
by

Elisabeth
P.S. Marcos: thanks for your edits, all good. I have also corrected the reference in the meantime. (editing references in Wikipedia is a bit tricky, I agree; it's a bit like using Endnote or similar, and I usually edit it using the source editor which takes me directly to the HTML code)
You need to login to reply
Re: Improving the Wikipedia article on constructed wetlands
20 Mar 2018 04:49
#24463
by

Elisabeth
Dear Roumiana,
Thanks a lot for this feedback. Your comments prompted me to go back and re-arrange things quite a bit. There was a doubling up about these design issues in two places which I have now merged together.
I have also made it clearer (I hope) that subsurface flow CWs can be horizontal or vertical, but surface flow are always only horizontal (right?).
Furthermore, I took out that design figure that you had rightly questioned. Its unit should have been per PE, I think (see also here on Wikipedia about population equivalent:
en.wikipedia.org/wiki/Population_equivalent
) but it had no reference. It might have been added by another author some time in the past. Wikipedia articles are multi-authored so it can happen that bits of information are repeated or even wrong, and we always need to be on the look-out for that.
Please take another look and tell me if it's better. Also let me know if you spot other irregularities or omissions.
Thanks,
Elisabeth
You need to login to reply
Re: Improving the Wikipedia article on constructed wetlands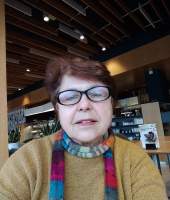 19 Mar 2018 13:00
#24456
by

Decentral
Dear Elisabeth and Marcos,
I have read the article and indeed it is very well structured, comprehensive and useful from my point of view. Thank you for the efforts and well done!

I have suggestion for minor corrections:
1. Under Design - second paragraph
1.1 Subsurface flow could be horizontal and vertical, is not so? So may be it would be better to put - subsurface horizontal flow ...., in order to be associated with the figure, and subsequently - subsurface vertical flow...
1.2 The design characteristic 5-10 sq.m. per what quantity of what water?
Best regards,
Roumiana
You need to login to reply
Re: Improving the Wikipedia article on constructed wetlands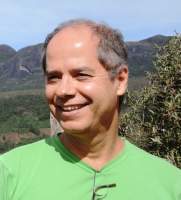 16 Mar 2018 23:49
#24428
by

marcos
Hi Elizabeth,

Great job on improving the wetlands article. The improvement on the section on pathogens removal was very welcome. I corrected a small typo and added a final paragraph on this section, mentioning about the correspondence between log10 units removal and percentages. I noticed that the link on log10 sent us to the maths of logarithms, and did not explain this useful concept. See whether it is ok, and feel free to edit it.

Regarding reference 3, the first author should be listed as Dotro, G., and not Gabriela, D. Also, please put all authors together before the book title (as it is now, they are separated, one before and the others after). I tried to edit the reference directly, but had more difficulty.

Regarding the GWPP project, yes, it is still active. The description given at SuSanA is correct, and the links provided worked well.

Well done, best regards,

Marcos
Professor at the Federal University of Minas Gerais, Brazil
You need to login to reply
Re: Improving the Wikipedia article on constructed wetlands
16 Mar 2018 02:09
#24411
by

Elisabeth
Dear Marcos,
Thanks for your suggestions regarding the constructed wetlands article. I have now added the two additional citations (please check if you agree how and where I have cited them). I have cited them quite a few times because they are so important and can be used as a source for many of the general textbook type statements.
I also realised that we had very little about pathogen removal, so I have added this section now:
en.wikipedia.org/wiki/Constructed_wetland#Pathogen_removal
The second link that you gave (
www.waterpathogens.org/book/constructed-wetlands
) was particularly useful for this Wikipedia work because it's an open access online publication where the language seems to be geared towards the layperson. So I was able to do a straight copy and paste into the Wikipedia article (with citation) which is the beauty of the open access licence! I have also expanded the lead a bit with text taken from the global water pathogens website.
By the way, the Global Water Pathogens book is financially supported by the Bill & Melinda Gates Foundation. We have it listed in the project database here:
www.susana.org/en/knowledge-hub/projects/database/details/267
A short discussion about it is here:
forum.susana.org/forum/categories/26-hea...tion-measures-unesco
Could you tell me if the information given about the project is still up to date, or would you like to update us in that other thread? That would be great.
Regards,
Elisabeth
You need to login to reply
Improving the Wikipedia article on constructed wetlands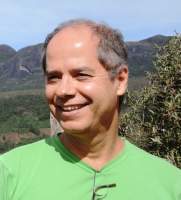 20 Jan 2018 14:03
#23741
by

marcos
Hi Elisabeth,
As requested, I gave a look at the wetlands article on Wikipedia, and think it is very good and, as a matter of fact, more complete than the waste stabilization ponds article I have just drafted (I followed the previous structure that was in place).
My only minor suggestions in the Wetlands article is that you could also make references to two new publications that are available as OPEN ACCESS (the first one has already been mentioned at the forum):
• General textbook on wetlands (can be cited when doing general statements):
Dotro, G., Langergraber, G., Molle, P., Nivala, J., Puigagut,J., Stein, O., von Sperling, M. (2017). Treatment Wetlands. Volume 7. Biological Wastewater Treatment Series. IWA Publishing. Available at:
www.iwapublishing.com/open-access-ebooks/3567
• Chapter on pathogen removal in wetlands (to be cited when mention is made to mechanisms and efficiencies of pathogen removal in wetlands):
Ynoussa, M., von Sperling, M., Mihelcic, J. (2017). Constructed Wetlands. In: J.B. Rose and B. Jiménez-Cisneros, (eds) Global Water Pathogens Project.
www.waterpathogens.org
(C. Haas, J. Mihelcic and M. Verbyla) (eds). Part 4 Management of Risk from Excreta and Wastewater). Michigan State University, E. Lansing, MI, UNESCO. Available at:
www.waterpathogens.org/book/constructed-wetlands
As a matter of fact, I find the work just cited above (Global Water Pathogens Project -
www.waterpathogens.org
) of general interest to the Susana forum, because it covers pathogens, their characterization and fate at different sanitation technologies.
Cheers,
Marcos von Sperling
Federal University of Minas Gerais
Brazil
Professor at the Federal University of Minas Gerais, Brazil
You need to login to reply
Time to create page: 0.263 seconds
DONATE HERE