Menstrual Hygiene Day on 28 May 2018
2613 views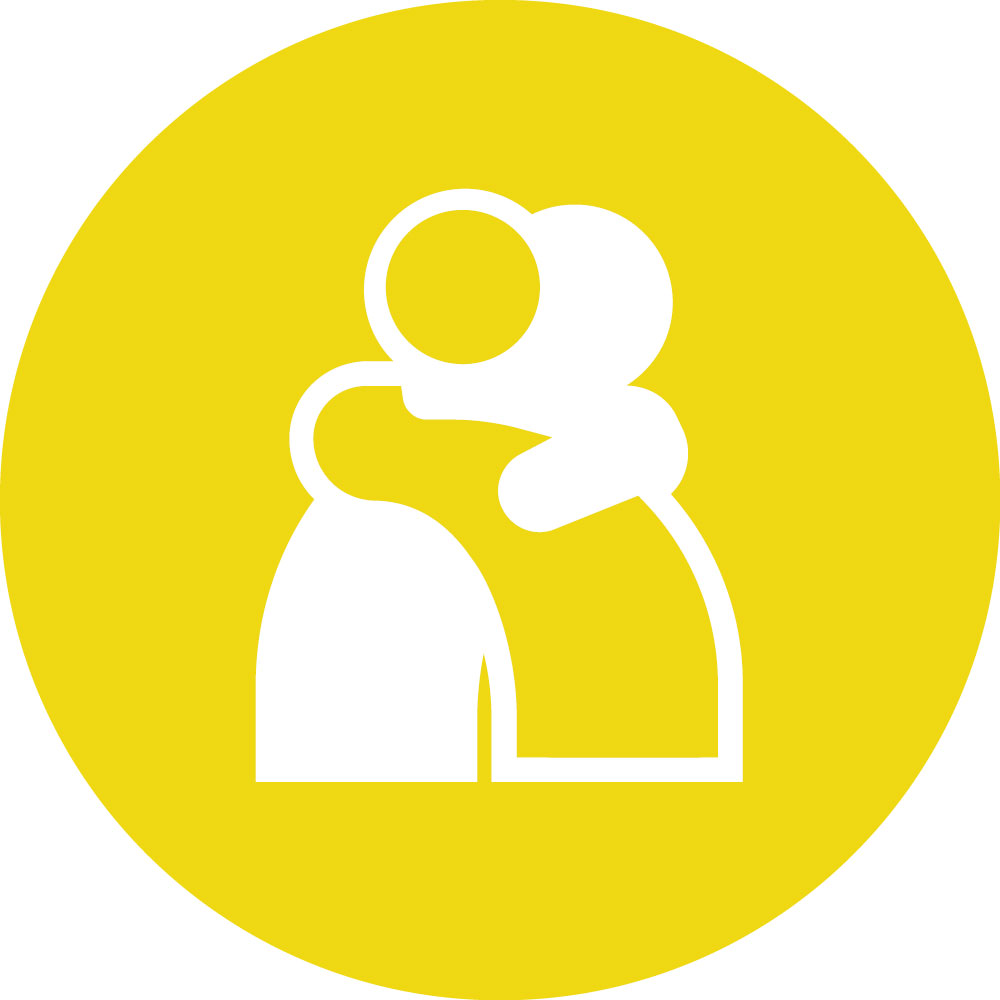 Menstrual Hygiene Day 2018
22 May 2018 15:30
#25155
by

inajurga
Hello everyone
28 May is
Menstrual Hygiene Day
. Celebrated since 2014, this is the 5th time.
Under the annual theme of empowerment, we have created a comprehensive set of materials for on-the-ground events and social media.
Find examples of social media images below and download them
here.
.
In all materials, you can integrate your own organisational logo.
What are your MH Day plans? Let us know!
Submit your event here!
If you want to become active on social media, please use the hashtags #NoMoreLimits and #mhday2018
If you have any questions or comments, you can contact me under
This email address is being protected from spambots. You need JavaScript enabled to view it.
You need to login to reply
Re: Menstrual Hygiene Day 2018
29 May 2018 04:37
#25235
by

Elisabeth
Hi Ina,
Happy Menstrual Hygiene Day for yesterday, 28 May! I hope your campaign had a successful day! In your forum post you had written "Under the annual theme of empowerment". So I was going to insert this annual theme into the Wikipedia article about MH Day (
en.wikipedia.org/wiki/Menstrual_Hygiene_Day
) but looking at your website I couldn't find the annual theme mentioned?
Do you have different annual themes or is it always "empowerment"?
As is to be expected, the view rates of the Wikipedia article on MH Day jump up around 28 May, see here:
tools.wmflabs.org/pageviews/?project=en....enstrual_Hygiene_Day
You could highlight this fact in your next annual report because it is related to your media work (more media work = more people looking up MH Day on Wikipedia).
I know I am sounding like a broken record but the Wikipedia article on Menstrual Hygiene Day could do with further improvements. Ideally, it should actually be split in two so that we have one on menstrual health (or menstrual hygiene) and one on Menstrual Hygiene Day.
Regards,
Elisabeth
Head moderator of this Discussion Forum
(under consultancy contract with Skat Foundation funded by WSSCC)

Dr. Elisabeth von Muench
Independent consultant located in Brisbane, Australia


This email address is being protected from spambots. You need JavaScript enabled to view it.


Twitter: @EvMuench
Founder of WikiProject Sanitation: en.wikipedia.org/wiki/Wikipedia:WikiProject_Sanitation
My Wikipedia user profile: en.wikipedia.org/wiki/User:EMsmile
You need to login to reply
Re: Menstrual Hygiene Day 2018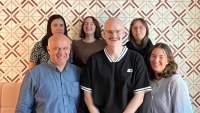 30 May 2018 16:26
#25265
by

secretariat
Dear all,
May 28 is celebrated as Menstrual Hygiene Day across the world and this year Deutsche Welle (DW), Germany's public international broadcaster has published a video about sanitation access for girls in school in Pakistan, which is still seen as a taboo topic. The video is available in German and Urdu under the following links: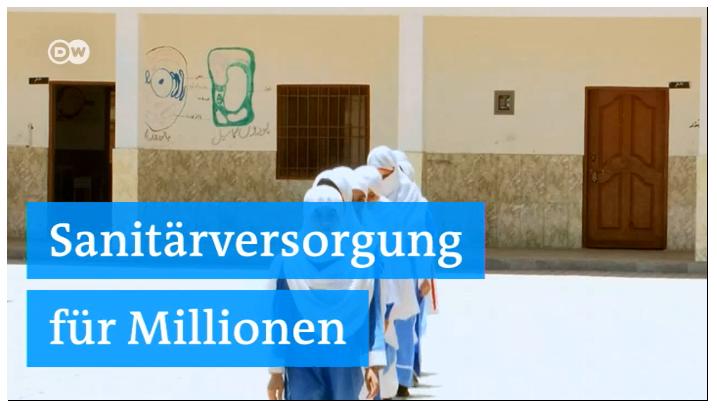 Kind regards,
Ainul on behalf of the SuSanA Secretariat
Posted by a member of the SuSanA secretariat held by the GIZ sustainable sanitation sector program
Located at Deutsche Gesellschaft für Internationale Zusammenarbeit (GIZ) GmbH, Eschborn, Germany
Follow us on facebook: www.facebook.com/susana.org and twitter: twitter.com/susana_org
You need to login to reply
Re: Menstrual Hygiene Day 2018
31 May 2018 14:55
#25274
by

inajurga
Hi & Hallo Elisabeth,

yes, MH Day was fantastic this year!
Social media was really huge in terms of engagement numbers = a lot of posts and discussions! Which is what we want to see around menstruation to break the silence =) There were so many fantastic events, and activities are still going on.
First results expected by next week, but counting will go in.

In terms of theme:
2018: This year was "empowerment" and it translated into the hashtag #NoMoreLimits. We left it open for organisations to develop their own slogans and headlines that matched their programmes. That worked really well! We have a few different headlines in the posters, but the key one was "empowering women and girls through good menstrual hygiene".

2014: Let's start the conversation on menstruation
2015: Let's end the hesitation about menstruation
2016: Menstruation matters for everyone, everywhere
2017: Education about menstruation changes everything

The theme and headlines are jointly agreed by MH Day partnership ahead of MH Day.

Great to hear about the peak in wikipedia access, I make sure we track it!
You need to login to reply
Re: Menstrual Hygiene Day 2018
31 May 2018 17:14
#25275
by

Elisabeth
Hi Ina,
Thanks for telling me about the annual themes for the past years. I'll add them to the Wikipedia article but I need a reference for it. Where on your website or where in your reports are these themes listed? Can't add anything to Wikipedia without a decent reference (your forum post doesn't count as a reference).

Regards,
Elisabeth
Head moderator of this Discussion Forum
(under consultancy contract with Skat Foundation funded by WSSCC)

Dr. Elisabeth von Muench
Independent consultant located in Brisbane, Australia


This email address is being protected from spambots. You need JavaScript enabled to view it.


Twitter: @EvMuench
Founder of WikiProject Sanitation: en.wikipedia.org/wiki/Wikipedia:WikiProject_Sanitation
My Wikipedia user profile: en.wikipedia.org/wiki/User:EMsmile
You need to login to reply
Re: Menstrual Hygiene Day 2018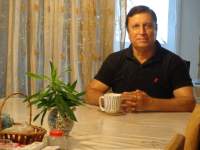 03 Jun 2018 12:17
#25292
by

F H Mughal
Preventing plastic pollution has received greater importance in recent past. The period-related items (pads and tampons) come with
incredible amount of plastic packaging.

What is the way out?

F H Mughal
F H Mughal (Mr.)
Karachi, Pakistan
You need to login to reply
Re: Menstrual Hygiene Day 2018
03 Jun 2018 15:48
#25293
by

Elisabeth
You're right. Plastic waste from feminine hygiene products is completely eliminated if women used either one of these:
- menstrual cups
- cloth menstrual pads (reusable)
- period panties

For anyone wishing to know more: these items all have pretty good Wikipedia articles about them.
Head moderator of this Discussion Forum
(under consultancy contract with Skat Foundation funded by WSSCC)

Dr. Elisabeth von Muench
Independent consultant located in Brisbane, Australia


This email address is being protected from spambots. You need JavaScript enabled to view it.


Twitter: @EvMuench
Founder of WikiProject Sanitation: en.wikipedia.org/wiki/Wikipedia:WikiProject_Sanitation
My Wikipedia user profile: en.wikipedia.org/wiki/User:EMsmile
You need to login to reply
Time to create page: 0.375 seconds