Resource-oriented sanitation System for Battambang, Cambodia
5603 views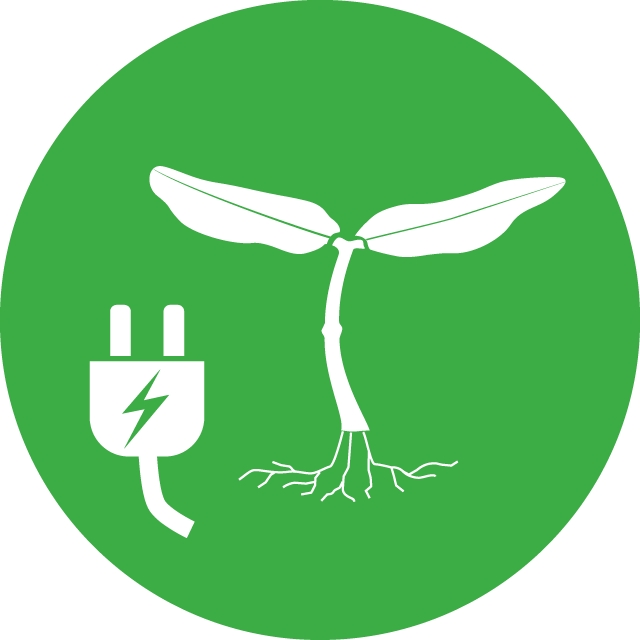 Resource-oriented sanitation System for Battambang, Cambodia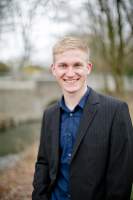 16 Oct 2013 03:41
#6007
by

timo
Dear colleagues,
I'm a German student of the Bauhaus-Universität Weimar (BUW) currently staying in Battambang City, Cambodia for a few months to research information for my Master's Thesis. The topic of my thesis will be the (hypothetical) implementation of an resource-oriented sanitation system in the city of Battambang.
As Battambang consists of several continuously growing informal settlements (IS), the focus of the thesis will mainly be on the IS. Furthermore, the system will consider the use of organic waste, e.g. from local markets, in combination with sanitation products, e.g. separately collected faeces and urine and faecal sludge from the local wastewater treatment plant (WWTP).
The basic construction of the system will base on the iPit-System (
www.ipit.eu
) which has been implemented in pilot-scale in Mongolia. Though the circumstances are different in Cambodia, especially when considering climate, the results could be even more promising.
In a few words, the system I try to develop consists of:
urine diverting toilets for IS (preferrably UDDTs)
separate collection of urine and faeces for treatment
fermentation of faeces to produce biogas
storage of urine for sufficient time (preferrably one to three months) for hygienisation
fermentation of WWTP-sludge to produce biogas
composting (maybe co-composting) of respective digestates and organic wastes (market wastes)
utilisation of products for agricultural and energy-producing pusposes
Whilst researching, a few questions appeard which I was not able to answer by internet research. Therefore I hoped to find support in your knowledge base.
Regarding composting:
Faecal sludge and WWTP-sludge ususally have only little amount of organic matter, especially after fermentation. This makes it difficult to compost them and a structure material will be needed to (drastically) reduce the water content. Has anyone heard of using rice husks as such a material? The water content of the husks is very low and in this region its sufficiently available. Any experiences on this would be nice.


Basically the same question as 1., but with using organic market waste instead of rice husks.


Is composting with natural aeration in open windrows a feasible method of treating digestates which possibly contain pathogens? What die-off rates can be achieved under what circumstances?
Regarding fertilistion:
Fertilising with treated (stored) urine is basically no problem on non-wet fields. As I don't have any personal experience in rice growing I don't know if the paddies are dry at any time but I assume not. Is it possible to fertilise paddies with urine and compost while the are still flooded?
This are the main questions I have at the moment. Besides the above-mentioned topics of treatment and utilisation, my thesis will also cover collection and transport, financing and strategy of implementation. I certainly can give you more information about my ideas but I think this is enough to read for the moment.
If you have the feeling I've forgotten anything in my thinking, please let me know. Help of any kind will be highly appreciated.
Thank you very much in advance.
Best regards,
Timo Schirmer
P.S.: Please move the topic to the right sub-forum if this doesn't suit.
B.Sc. Infrastructure & Environment
Student of Environmental Engineering (M.Sc.)
You need to login to reply
Re: Resource-oriented sanitation System for Battambang, Cambodia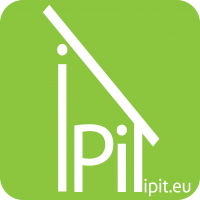 16 Oct 2013 07:17
#6008
by

Staeudel
Dear Timo,

actually, this is my first post on SuSanA. Elisabeth will be proud of me....

Generally, I would recommend not to stick to UDDTs too much. There are settlements in inundation zones, where this technology in not feasible - at least in rainy season. Other parts of the city are not reachable by trucks or are too scattered in the city fringes, where it is as well difficult to reach the people with the iPiT.

Regarding your questions:
1. rice husk should not be a problem, but I do not have experience as well. However you should not use the fresh sewage sludge, but you can use thickened sewage sludge for composting. Other organic material should be added as well, if available, to achieve a better mixture (see picture).
2. yes, can be used as well. Most important is to control the parameters moisture, oxygen supply, C/N-ratio
3. I have seen this at a WWTP in South Africa. See the pictures enclosed: Different organic raw material are mixed and watered with thickened sewage sludge. BUT the compost that is produced is only being used as substrate for rehabilitation of mining tails, not for fertilizing arable soil. To ensure that the compost is hygienic harmless and "free" of pathogens is hardly possible.

Regarding fertilizing with urine:
rice paddies fall dry in the dry season. I do not know about the fertilizing practice in Cambodia and whether fertilizing is done during the flooded period. Best would be to ask the local rice producers. Do you think it would be accepted to fertilize rice paddies with urine?

Hope this helps a bit. Hopefully others have more helpful comments.

Cheers,
Jürgen
Dr.-Ing. Jürgen Stäudel
LotusConsulting
Paul-Schneider-Str.13
D-99423 Weimar

Web: www.lotusconsulting.eu
iPiT-website: www.ipit.eu

email:

This email address is being protected from spambots. You need JavaScript enabled to view it.
The following user(s) like this post:
Elisabeth
You need to login to reply
Re: Resource-oriented sanitation System for Battambang, Cambodia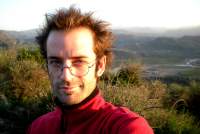 16 Oct 2013 07:26
#6009
by

ben
Dear Timo,
This looks like an interesting project, in a very nice region of Cambodia. I have just a simple remark on the process of your study.
From what I understand, you seem to have choosen a technology at the early stages, and then decide to implement it somewhere. Toilet implementation is very complicated already when you try your best to make fit the technology to the area of your project, after socio-economic and in depth behavior researches, so you might find it very difficult.
Other posts on eco san in Cambodia:
forum.susana.org/forum/categories/70-com...-toilets-in-cambodia
Good luck,
Ben
You need to login to reply
Re: Resource-oriented sanitation System for Battambang, Cambodia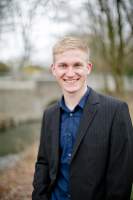 18 Oct 2013 02:36
#6033
by

timo
Dear Jürgen and Ben,

thank you for your comments.
Ben, just to make sure you understood my right: the system I'm trying to "implement" will (for now) only be very theoretical. I simply try to get in contact with potential stakeholders to evaluate the possibility of implementing such a system. What benefits and risks show up, what kind of system would be accepted, etc.
This work is not supported by a project, yet. But still, socio-economic and culturally-influenced behaviours will play an important role in my research.

Implementing UDDTs (as by definition) truely appears tricky. First of all due to the yearly risk of flooding and furthermore to the common practice of (pour) flush toilets. Therefore (to take the common behaviour into account) I thought about a urine-diverting pour-flush toilet with separate urinals. I'm assuming someone has tried this somewhere. Does anyone have any experiences on this? In my idea the undiluted urine and the pour-flushed faeces would be collected in separate collection tanks/chambers wich would be underground. There is still a great risk of flooding which I have to consider further. Especially Battambang is threatened by floods, as I just experienced two weeks ago.

Kind regards,
Timo.
B.Sc. Infrastructure & Environment
Student of Environmental Engineering (M.Sc.)
You need to login to reply
Re: Resource-oriented sanitation System for Battambang, Cambodia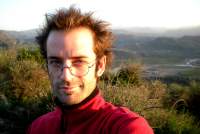 18 Oct 2013 07:29
#6039
by

ben
Timo,

Good luck with your research, sanitation is pretty active in Cambodia so I'm sure you'll find plenty of people to share your project with.
There is a watsan meeting in PP every month where you'll find everyone.

Ben
You need to login to reply
Re: Resource-oriented sanitation System for Battambang, Cambodia
21 Oct 2013 12:01
#6067
by

Elisabeth
Dear Timo,
Nice to see you on the forum (and yes, Jürgen, I am proud of you that you wrote as well!

).
Those are a lot of technologies that you plan to look at for your Masters thesis... Might help to narrow down the topic a little.
In any case, you asked about
urine diversion pour flush toilets
: yes, we have discussed this previously on the forum for the case of Nepal where they do exist under the name of
"wet ecosan"
.
A bit of searching on the forum led me to these old threads from 2011 which might be helpful for you:
forum.susana.org/forum/categories/34-uri...-nepal-wet-ecosan#83
And here Trevor mentioned in 2012 a case study on these wet ecosan toilets in Nepal:
forum.susana.org/forum/categories/34-uri...district-nepal-draft
I copy a relevant section from this case study:
A pour-flush urine-diversion toilet was designed particularly
for Terai, in which urine is collected separately and the human
faeces are simply disposed alternatively in twin pits lined with
concrete rings. The technology chosen was deemed to be a
low-cost option, since the adoption of dehydration technology
would require elevated chambers due to the high ground
water table, which in turn implied in higher construction costs.
Furthermore, based on previous experiences in Nepal, the
wet technology was deemed to be of simpler use considering
anal cleansing habits and convenience to clean, The basic
design of an Indian Sulabh pour flush latrine with two
external pits was used, and modified for urine diversion (see
Section 6 for design details) by the local community
themselves.
So how about a little trip from Cambodia to Nepal to find out more facts about these toilets and how widely they are used?
Then there is also this topic on the forum where urine is used as flushing agent for pour flush toilets. This is probably not what you want, but it was also tested in Cambodia so it might be interesting to look up the people or NGO involved in this; at least they already have experiences with urine in sanitation, see here:
forum.susana.org/forum/categories/106-us...sa-and-cambodia#5401
Please keep us posted of your progress, including photos when you get there.
All the best.
Oh, and here is another link where sanitation projects in Cambodia were discussed recently:
forum.susana.org/forum/categories/35-bio...-phnom-penh-cambodia
Regards,
Elisabeth
You need to login to reply
Re: Resource-oriented sanitation System for Battambang, Cambodia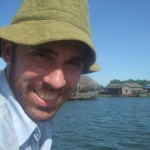 22 Oct 2013 00:12
#6072
by

robhughes
Hi Timo, interesting to hear about your work.
Firstly, I would echo Ben's comments on the many challenges that would be faced in reality in implementation of the work. While your work is largely theoretical now of course it would be valuable to consider some of these experiences. The ipit system seems a bit prescriptive, specifying the types of containers, biogas technology etc. I'd suggest these would need to reviewed for use in Cambodia - eg the containers should consider the structure construction and the transport methods, and there is not really any plastic manufacturing capacity in the country so it may be easier and cheaper to modify existing containers rather than establishing production and importing this specific design. The ipit site itself notes this issue:
www.ipit.eu/objectives_2_en.html
But unfortunately in most of the cases such a project will fail, because none of the technical components are ready and specifically designed for serving its purpose. Usually the budget is too little to develop such components within your max 3-year limited project time-frame.
We've been working in ecosan and biodigesters in Cambodia, so you may be interested in some of our work. This includes small UDDT systems, low-cost adaptable biodigesters, and more recently a urine-diverting pour flush pan which can be connected to biodigesters. You might be interested in some of the details of our work, some of which are on this forum (
forum.susana.org/forum/categories/98-res...p-lake-cambodia-llee
), our website, and facebook page (see below), and I'm otherwise happy to give you more details. For the biogas component - as well as our smaller systems, I'd suggest looking up SNV and the National Biodigester Programme, or potentially BORDA for their DEWATS for other options.
I question the assumption that UDDT's can't be suitable for flood-affected areas -they can usually be raised or can be situated to avoid flooding much more easily (some good studies from Pakistan on this). I certainly don't think they are worse at dealing with floods than pit options. Our options were specifically developed with floating villages and flood-affected areas in mind. Jurgen's point about the transport/collection is important, especially when considering flooding - the ipit system or any other would need to suit the specific location.
Regarding some of your questions: yes there are long periods for rice farming, which I expect would be a good time for (some types) of fertiliser application but like Jurgen says check with the local practice or experts. For the use of windrows - if you can run the process well the biggest issues would be the handling (I assume it would be manually turned) and appropriate reuse.
Good luck with the work
Cheers,
Rob Hughes
WASH Manager,
Live & Learn Environmental Education
www.livelearn.org
www.facebook.com/floatinglatrine
Rob Hughes,
WASH Manager,
Live & Learn Environmental Education
You need to login to reply
Time to create page: 0.258 seconds
DONATE HERE