IWA announcement: Project Innovation Awards (PIA) - Development - submit your project by 15 May 2013
5477 views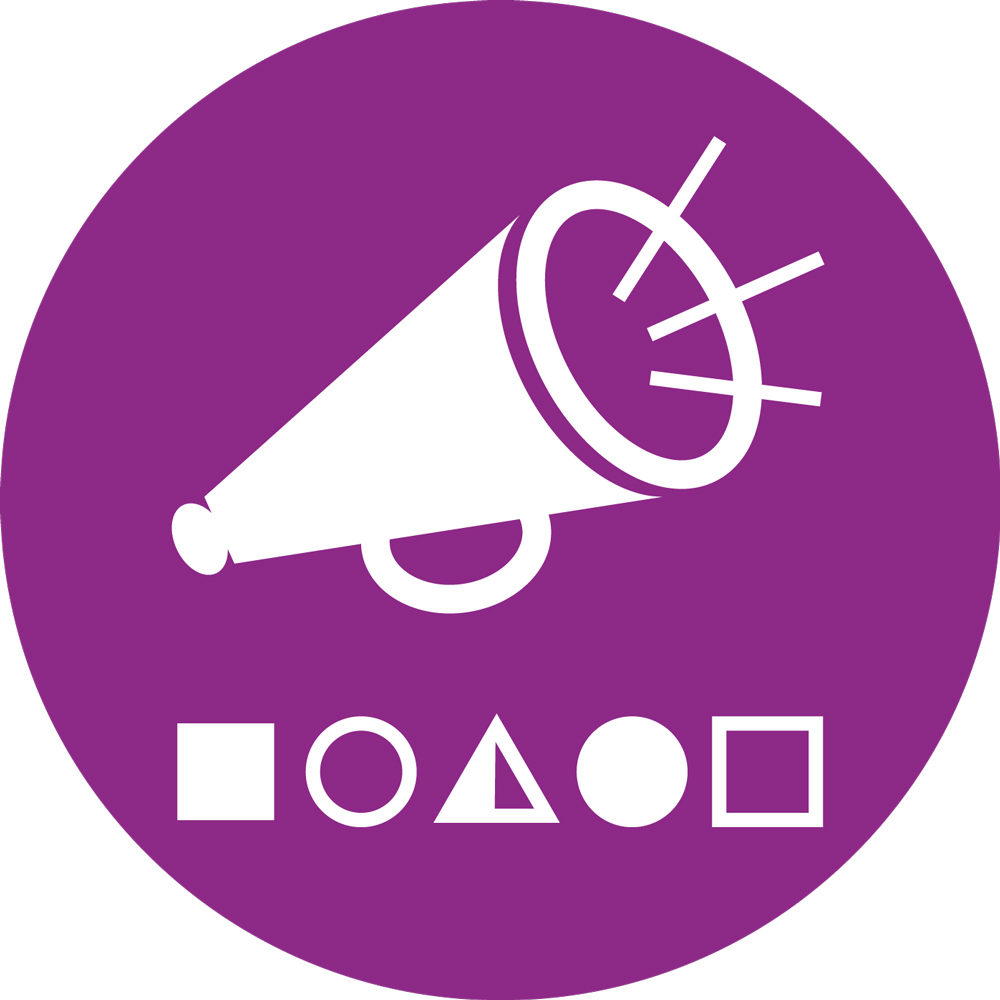 IWA announcement: Project Innovation Awards (PIA) - Development - submit your project by 15 May 2013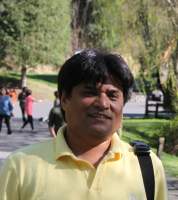 01 May 2013 15:45
#4287
by

Roshan
Submission closes on 15 May 2013
Have you submitted your project yet?
Dear Friends, Partners and Colleagues,
With submissions closing in 15 days time, this is your last opportunity to submit your projects and be recognised for their innovations and engineering excellence in this prestigious global competition.
The PIA-Development is a global awards programme aimed at recognising and celebrating excellence and innovation in water and sanitation projects in low and middle income countries. Launched in 2011, the PIA-Development reflects the belief within the IWA that the challenges in providing safe and water supply and sustainable sanitation in developing countries can be met through the uptake of innovation and best practices.
The scope of the awards covers water supply and sanitation in low and middle income countries, in urban and peri-urban situations.
Entries are accepted from organisations based in developed or developing countries. Please refer to the countries classified as Low- or Middle-Income by the World Bank list of economies (Year 2013). High / Low Income Country Listing (PDF)
Entries maybe submitted under one of two primary categories:
- Drinking Water Supply
- Sanitation and Wastewater
Within each category, projects fall within one of more of the following sub-categories will be eligible for consideration:
• Applied research
• Hardware
• Software
Entries will be judged by global water professionals and the awards reception will be held in October during the 3rd IWA Development Congress & Exhibition in Nairobi, Kenya.
For more information about the awards submission, please visit the website
www.iwa-pia.org/piadev_main.html
AWARDS FLASHBACK!!
Let's recap on the winning projects of the inaugural IWA 2011 Project Innovation Awards - Development
Drinking Water category
APPLIED RESEARCH - WINNER
ZAR Multipollutant Water Treatment Unit
National Environmental Engineering Research Institute (NEERI)
India
National Environmental Engineering Research Institute (NEERI) has developed the portable instant water filter NEERI-ZAR for emergency water supply and treatment of excess amount of fluoride and iron in groundwater for potable water supply at household level. NEERI-ZAR is the water purification system for rapid treatment of safe potable water supply under emergency situations like floods, heavy rainfall, or cyclones when the villages are not approachable, have no electric supply and do not have potable water to drink. NEERI – ZAR water purification system not only reduces the expenditure on providing safe drinking water during emergency situation but also reduces the expenditure on medical treatment of water borne diseases due to drinking of water from the contaminated sources. By reducing the epidemic, morbidity and mortality rate, the water purification system leads to an overall improvement in the quality of life.
HONOUR AWARD
Solar Energy based Electrolytic Defluoridation
National Environmental Engineering Research Institute (NEERI)
India
HARDWARE - WINNER
The Sebokeng & Evaton Advanced Pressure Management Project
Emfuleni Local Municipality
South Africa
The project is one of the largest Advanced Pressure Management projects in the world which it achieved audited water savings of 50 million m3. These savings represent over R150 million in (approx Euro 15 million) reduced water purchases by the local Municipality from the bulk water provider and the project had an effective pay-back of less than 2 months. The project team recovered approximately 15% of the total savings over the 5-year period and were fully responsible for the operation and maintenance for that time. This project is one of a few WDM projects which has been accurately audited over the full 5-year period of the Public Private Partnership and demonstrates that such partnerships can be implemented involving relatively small projects and the savings achieved can be sustainable. The project involved a significant public participation and community awareness component which created over 100 employment opportunities at the peak and is considered one of the key factors resulting in the long-term success of the project.
HONOUR AWARD
Maji Safi Afya Bora Ifakara (MSABI) Sustainable privatisation business models for the safe delivery of water in Tanzania
GHD Engineering Consultants
SOFTWARE - WINNER
Samahang Tubig Maynilad Program; Maynilad Community-Based Water Management Program in the West Zone of Metro Manila
Maynilad Water Services, Inc.
Philippines
In Metro Manila, Philippines, the poor pay more for their water supply due to legal and economic barriers. Communities of informal settlers are often forced to procure expensive and unsafe water from illegal retailers because they cannot submit proof of land ownership and pay the water service connection fee. As a result, health and living conditions in these poor communities continue to deteriorate. Maynilad Water Services, Inc. (Maynilad) sought to address this problem by developing the Samahang Tubig Maynilad (STM) program. STM adopted a "community-based water management" approach as its overall strategy. Groups of informal settlers were organized into cooperatives and given values formation and skills training so they could efficiently manage the day-to-day operations and administration of the water supply in their area. Maynilad was able to transform struggling, divided neighborhoods into empowered communities through its STM program.
HONOUR AWARD
Manila Water's 'Tubig Para Sa Barangay' program: Providing Clean and Affordable Water to Poor Communities using a Sustainable Model and Community Participatory Approach;
Manila Water Company, Inc.
Philippines
Sanitation and Wastewater Category
APPLIED RESEARCH - WINNER
Assessing the Cost-effectiveness and Sustainability of Sanitation Infrastructure Options for Peri-Urban Areas – A case Study of Can Tho, Vietnam.
Institute for Sustainable Futures at the University of Technology, Sydney
The Institute for Sustainable Futures (ISF), from the University of Technology, Sydney completed a 2-year collaborative applied research project assessing the wastewater infrastructure options for Can Tho City, Vietnam. The comparison of alternatives was made on the basis of cost-effectiveness and on the relative sustainability of the options, as determined through a participatory stakeholder sustainability assessment process with several government agencies.
HONOUR AWARD
Project: ROSA - Resource-Oriented Sanitation concepts for peri-urban areas in Africa
BOKU University
Vienna
xxxxx
xxxxx
HARDWARE - WINNER
Towards a Sustainable Pit Latrine Management Strategy Through LaDePa Technology
NA Maclaead
The eThekwini Municipality, Department of Water and Sanitation
Durban, South Africa
Urban pit latrines and their associate challenges, in particular the disposal of sludge, are ubiquitous to the developing world. LaDePa a technology piloted by eThekwini Municipality which services Durban, addresses the six major technical challenges and converts this waste into a product that is pathogen free and environmentally safe, making it potentially marketable to the agricultural sector, and thereby reducing the overall sludge disposal costs. The plant is small, containerised, self contained and therefore mobile. Capital and operational costs are low and the mechanics are simple and robust which suits low skilled operation and maintenance, and allows access to this technology by cash-strapped Municipalities and/or small entrepreneurs alike.
HONOUR AWARD
The use of Modified Shipping Containers as Community Ablution Blocks as an Effective Sanitation Solution for Informal Settlements
The eThekwini Municipality, Department of Water and Sanitation Durban
South Africa
Sanitation and Wastewater Category
SOFTWARE - WINNER
Sustainable Sanitation and Water Management Toolbox
Seecon GMBH
Developed under the aegis of seecon international gmbh, the Sustainable Sanitation and Water Management (SSWM) Toolbox recognizes that sectoral approaches are not going to solve the global water and sanitation crisis. To date, the SSWM-Toolbox is the most comprehensive, open source and freely available (
www.sswm.info/
), local-level capacity development tool that links-up sustainable sanitation, Integrated Water Resources Management (IWRM) and agriculture on the local level. Focusing on the human influence on the local water and nutrient cycles, the SSWM-Toolbox helps in finding an answer to the core question: With what kind of processes, measures or tools can I optimise my local sanitation and water management system and make it more sustainable? Thus it can be used by individual users such as students, NGO staff, planners, or members of development aid organisations to implement water and sanitation interventions in e.g. the urban, peri-urban and/or rural context in low- and middle-income countries.
HONOUR AWARD
CLTS Scaling Up Project at Grobogan District
Plan Indonesia
15 DAYS MORE TO GO!
DO NOT MISS THE OPPORTUNITY TO SHOWCASE YOUR PROJECT TO THE GLOBAL WATER PROFESSIONALS.
SUBMIT YOUR PROJECT NOW!
Roshan Shrestha,PhD
Senior Program Officer
Global Development Division
Water, Sanitation and Hygiene
Seattle - WA
Tel: +206 770 2453
email:

This email address is being protected from spambots. You need JavaScript enabled to view it.


www.gatesfoundation.org
You need to login to reply
Time to create page: 0.225 seconds