Incontinence: We Need to Talk About Leaks
3943 views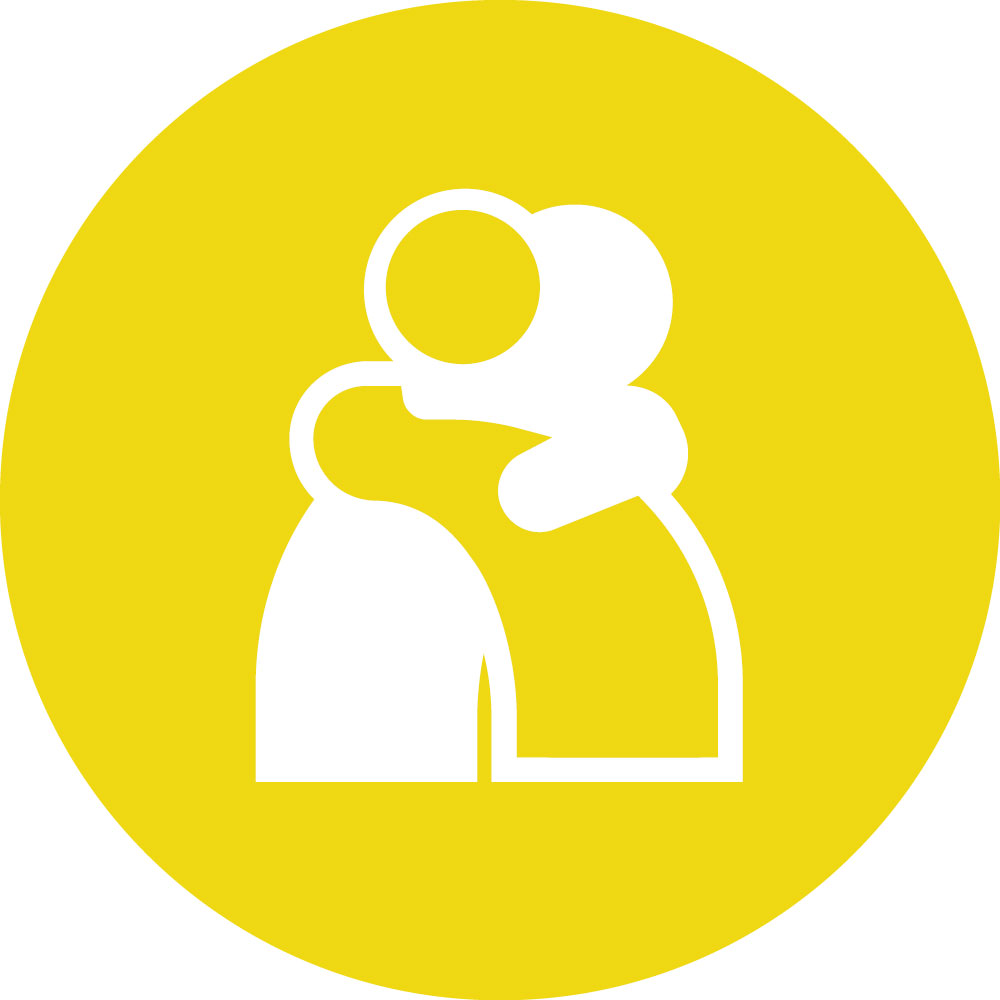 Incontinence- the last last taboo in WASH?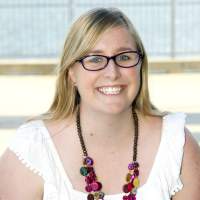 01 Aug 2017 16:50
#22222
by

DaniBarrington
Dani Barrington, PhD, BE (Hons), BSc

Lecturer in Water, Sanitation and Health
University of Leeds

Editor in Chief
Journal of Humanitarian Engineering

Honorary Fellow in Public Health
The University of Quuensland
You need to login to reply
Re: Incontinence: We Need to Talk About Leaks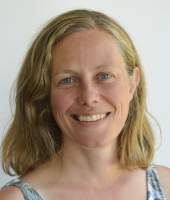 30 Oct 2020 11:56
#31093
by

ElaineMercer
Dear friends and colleagues,
We are pleased to announce a new guide for the WASH sector on the sensitive but essential subject of incontinence.
Our new
'Frontiers of Sanitation (16): Incontinence: We Need to Talk About Leaks'
 aims to provide the WASH sector with:
A basic introduction to incontinence and the realities that people living with incontinence face;
Practical suggestions for how to identify and engage with people living with incontinence to start 'talking about leaks,  'How to Talk About Leaks: A Checklist'  accompanies the Frontiers;
Practical suggestions for the WASH sector (and others) to contribute to reducing inequalities associated with incontinence.
SLH would like to extend many thanks to the excellent authors who created the guide and checklist: Claire Rosato-Scott, Dr Dani Barrington, Dr Amita Bhakta, Dr Sarah House, Dr Islay Mactaggart and Jane Wilbur.  
We hope that this resource is useful to you and your work. Please send any feedback to us at 
SLH@ids.ac.uk
Many good wishes,
The Sanitation Learning Hub Team
Elaine Mercer
Communications and Networking Officer
The Sanitation Learning Hub
The Institute of Development Studies
sanitationlearninghub.org/
You need to login to reply
Re: Incontinence: We Need to Talk About Leaks
04 Jan 2021 22:48
#31447
by

Chaiwe
Dear Dani and Elaine,
This is a very important topic and often very little is known about it or considered (i am especially glad to see that research on the subject was done in Zambia). I would like to give some background info to anyone who may be reading this but is new to the subject. 
What is Incontinence?

Incontinence is the inability to control one's bowel or bladder movements, causing excreta or urine to leak unexpectedly. Incontinence ranges from an occasional leakage of human waste and urine to complete loss of control. The causes of this condition are varied.
Here are a few details and links on the subject:

Incontinence in most cases leads to shame, dependency, stress, depression, social isolation, and stigmatization. The World Health Organization does acknowledge that several conditions, faecal and urinary incontinence contribute to widespread maternal morbidity, and yet they are given little attention as public health concerns. The sickness that results from fecal incontinence is even more devastating and mostly not reported as much as it should be. It affects a notable proportion of women after vaginal delivery. Incontinence is a serious medical condition that
affects between 4% and 8% of the population worldwide
. However, owing to its private nature, this condition is often neglected on the public health agenda.
Link

Incontinence is among the many conditions that affect a wide variety of people and can lead to them being labeled as vulnerable. Incontinence may imply notable insinuations for quality of life and personal dignity if it is not well handled.
Link

Materials and experiences that have been adapted for other programs could be adapted and may provide useful learning and guidance for WASH practitioners around incontinence. Menstrual hygiene management (MHM) for example is an area where various similarities can be drawn with incontinence. There are women who use reusable sanitary pads and cloths to absorb their menstrual flow, which are then washed and dried before reuse. We can assume that a similar process would be suitable for cloth or reusable pads that are used for incontinence.
Link

Urinary and Faecal incontinence remains a taboo subject in many parts of the world. There are many people who are affected by it but are not comfortable talking about it openly. Majority of the people who suffer from incontinence experience embarrassment and fear of leakage or smell. They may be isolated or teased because of their condition or the odor that comes with the condition. They are usually worried about finding a place, especially within short notice to urinate or defecate. People living with incontinence may be concerned with how to protect themselves from leaking urine or faeces or how to clean themselves separately and privately and how to dispose of any materials they may have used to soak up the urine or faeces. These factors can have severe negative impacts on day-to-day activities, everyday life and personal confidence and dignity of an individual living with incontinence.
Link

The most obvious link to sanitation is that Incontinence requires additional WASH requirements, partly as a result of the increased need to bathe and to use the toilet. It is quite a  denouncing experience when these WASH requirements cannot be met.
Link

Following this long intro on the subject, I plan to look at the guide and will probably make a follow on post on the same. I would also like to know whether there have been any notable interventions within Zambia and Pakistan following the research?
Regards,
Chaiwe
Co-moderator SuSanA forum
(Under consultancy contract with Skat Foundation funded by WSSCC)

Chaiwe Mushauko-Sanderse BSc. NRM, MPH
Independent consultant located in Lusaka, Zambia
Email:

This email address is being protected from spambots. You need JavaScript enabled to view it.

Twitter: @ChaiweSanderse


You need to login to reply
Re: Incontinence: We Need to Talk About Leaks
04 Jan 2021 23:01
#31448
by

Chaiwe
Dear Dani and Elaine,

Allow me to also mention that this topic was merged into one post. The initial post having been made 3 years earlier by Dani and then Elaine touched on the subject quite seamlessly late last year. 

Once again Dani this is why it would be so great to learn what actions have been taken in the last 3 years within the two research areas mentioned.

Regards,
Chaiwe
Co-moderator SuSanA forum
(Under consultancy contract with Skat Foundation funded by WSSCC)

Chaiwe Mushauko-Sanderse BSc. NRM, MPH
Independent consultant located in Lusaka, Zambia
Email:

This email address is being protected from spambots. You need JavaScript enabled to view it.

Twitter: @ChaiweSanderse


You need to login to reply
Re: Incontinence: We Need to Talk About Leaks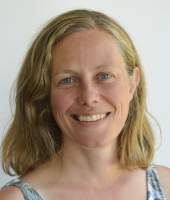 12 Jan 2021 15:59
#31475
by

ElaineMercer
Dear Chaiwe,
Thanks so much for providing this nice introduction to incontinence for people in the WASH sector who are maybe new or unfamiliar with the topic.
I really hope you like the new Frontiers
'Incontinence: We Need to Talk About Leaks',
which also unpacks what incontinence is, the different forms and how it can be practically addressed. We welcome all feedback on the resource as we are hoping to continue learning and sharing on this issue.
In 2021 we are hoping to gather more stories from practitioners working with local communities to share what has worked (and hasn't) in addressing incontinence - ultimately aiming help people affected by incontinence to have improved quality of life all round.
Many thanks
Elaine
Elaine Mercer
Communications and Networking Officer
The Sanitation Learning Hub
The Institute of Development Studies
sanitationlearninghub.org/
You need to login to reply
Time to create page: 0.252 seconds