Informal weekly bulletin with some of the most recent WASH-related research (Water Currents by USAID)
17.4k views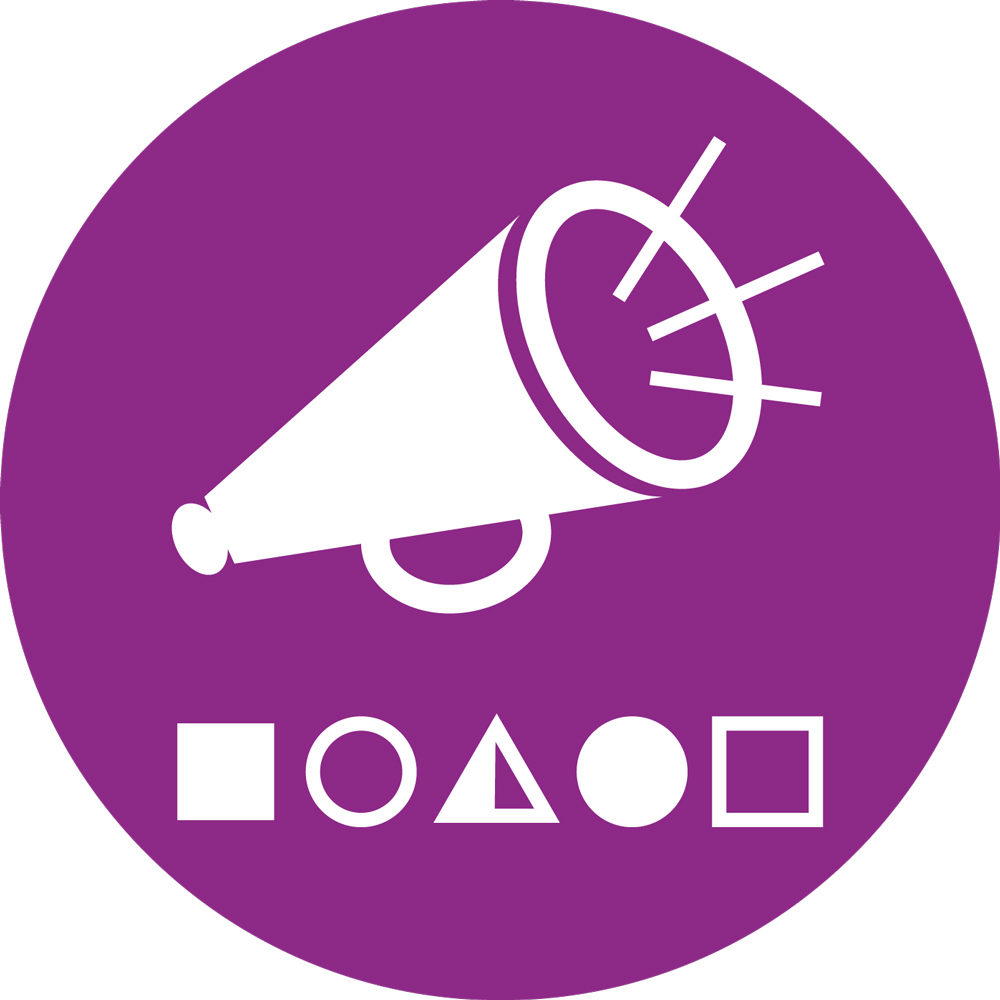 Re: A WASH update from USAID Water CKM
22 Oct 2020 16:04
#31048
by

campbelldb
Dear Colleagues:
Below is an informal update from CKM that is distributed biweekly. If you would like to be added to the mailing list, please send me your email address and mine is
This email address is being protected from spambots. You need JavaScript enabled to view it.
.
The purpose of this informal research update is to highlight some of the most recent WASH sector studies and resources by USAID and others. Please send links to recent or upcoming studies and events that you would like to feature in upcoming issues. We welcome your suggestions to make the updates more useful.  This biweekly features:
Globalwaters.org updates
Other USAID updates
Events
Water quality/water security studies
Health studies
Sanitation studies
WASH & COVID-19 updates
UPDATES TO
GLOBALWATERS.ORG
USAID Global Water and Development Report FY 2018–2019
. USAID, October 2020. During the first two years of the U.S. Global Water Strategy implementation (Fiscal Years 2018 and 2019), USAID provided $835 million to support water, sanitation, and hygiene (WASH) activities in 51 countries.
What Does it Take to Sustain Water, Sanitation, and Hygiene Outcomes? Lessons from Six Ex-Post Evaluations
. USAID Water CKM Team, October 2020. Through its commitment to identifying sustainable approaches to WASH, USAID commissioned a series of six ex-post evaluations of its WASH activities completed three to 10 years prior. These studies identified what outcomes had been sustained years later and why. Link to the
October 22, 2020 webinar
.
USAID Water and Development Technical Series
. These technical briefs provide guidance on important topics for developing and implementing water and sanitation activities in support of the U.S. Government Global Water Strategy and USAID's plan under the strategy. Technical Briefs are available on:
Rural Water Services
,
Rural Sanitation Services
,
WASH and Its Links to Nutrition
,
Gender Equality and Female Empowerment in WASH
, and
Urban Sanitation Services
.
OTHER USAID UPDATES
USAID Transform WASH: Ethiopia's Business Environment and Business and How It Influences WASH Market Development
. IRC WASH, September 2020. This Learning Note explores challenges in the private sector enabling environment and highlights opportunities for growth and investment in the WASH sector.
Additional Learning Notes
. 
Nutrition, Water, Sanitation & Hygiene Assessment among Urban Poor Children and Adolescents: A Community Case Study of the Katwe II Slum in Kampala, Uganda
. USAID, July 2020. This community case study sought to understand factors that contribute to poor nutrition among poor children and adolescents in Katwe II and what solutions can be used to best address their needs and the report has highlighted them.
EVENTS
World Toilet Day 2020: Sustainable Sanitation and Climate Change, November 19, 2020
- World Toilet Day is a United Nations Observance that celebrates toilets and raises awareness of the 4.2 billion people living without access to safely managed sanitation. It is about taking action to tackle the global sanitation crisis and achieve Sustainable Development Goal 6: water and sanitation.
iDE and PRO-WASH Learning Journey Using Human-Centered Design Tools for WASH
. iDE and PRO-WASH offer a four-week learning journey where participants will use a new Human Centered Design tool: the Possibilities Map for Market Based Sanitation. This journey includes two online meetings and one-on-one support from Human Centered Design and WASH experts over a four-week period. The event starts on Tuesday, November 10th and runs for four weeks -  
WATER QUALITY/WATER SECURITY
Water in the Balance: The Economic Impacts of Climate Change and Water Scarcity in the Middle East
. World Bank, September 2020. The report emphasizes how the growing dependence on shared water resources reinforces the need to manage water across boundaries.
Integrating Water Quality Testing into Household Surveys: Thematic Report on Drinking Water
. UNICEF; WHO, October 2020. Integration of water quality testing into household surveys has become a feasible option due to the increased availability of affordable and accurate testing procedures and their adaptation for use by household survey experts. 
Water Borrowing Is Consistently Practiced Globally and Is Associated with Water-Related System Failures across Diverse Environments
. Global Environmental Change, September 2020. These data are the first to demonstrate that borrowing water is commonly used by households around the world to cope with water insecurity.
Empowerment in Water, Sanitation and Hygiene Index
. World Development, January 2021. Limited tools exist to measure women's empowerment and gender outcomes in WASH. The Empowerment in Water, Sanitation and Hygiene Index is a novel survey-based index designed to measure agency, participation and empowerment in the water and sanitation sector.
HEALTH
Baby WASH Programming: Integrating Water, Sanitation and Hygiene Interventions across Sectors to Impact Child Health Outcomes Learning Note
. UNICEF, September 2020. The mainstreaming of Baby WASH follows three key principles, so that interventions are: (1) Context Specific, with responses tailored to meet the different needs of families in these contexts (development/humanitarian emergency; location such as workplace, school, health facility; urban/rural, etc.). (2) Integrated into existing sectoral programmes in WASH, MNCH, nutrition and ECD. Stand-alone Baby WASH programmes are less likely to be successful and risk duplication. (3) Based on high-quality research and evidence. Baby WASH is a relatively new concept and the evidence base is evolving. 
Effects of a Water, Sanitation, and Hygiene Mobile Health Program on Diarrhea and Child Growth in Bangladesh: A Cluster-randomized Controlled Trial of the Cholera Hospital-based Intervention for 7 Days (CHoBI7) Mobile Health Program
. Clinical Infectious Diseases, August 2020. The CHoBI7 mHealth program lowered pediatric diarrhea and stunting among diarrhea patient households. This research was supported by a USAID) Development Innovation Ventures grant awarded to Johns Hopkins School of Public Health.
Handwashing Compendium for Low Resource Settings: A Living Document
. Sanitation Learning Hub, October 2020. The compendium is a living document which will be updated regularly as more examples and good practice emerge. It has been developed and disseminated quickly so immediate, relevant and timely actions can be taken. This version is the third edition.
Hygiene Along the Continuum of Care in the Early Post-Natal Period: An Observational Study in Nigeria
. BMC Pregnancy and Childbirth, October 2020. In this study setting, hand hygiene practices during post-natal care and the first 6 hours in the home environment were consistently inadequate. Effective strategies are needed to promote safe hand hygiene practices within the post-natal care ward and home in low resource, high-burden settings.
SANITATION
Integrating Savings and Income-Generating Activities into Community Health Clubs for Improved Sanitation
. PRO-WASH, September 2020. A qualitative study was undertaken to better understand barriers and motivators to latrine construction and how, and if, the integration of these activities with Community Health Clubs improved uptake of latrine construction. This learning brief shares key study findings along with additional key lessons from implementation.
Women Are More Likely to Expect Social Sanctions for Open Defecation: Evidence from Tamil Nadu India
. PLoS One, October 13, 2020. Open defecation practices are known to cause psychosocial stress among women due to their experiences with sanitation insecurity, which may include fear of disapproval from community members. Results highlight the need for gendered intervention strategies when sanitation programs leverage social influence for behavior change.
A Review of the Financial Value of Faecal Sludge Reuse in Low-Income Countries
. Sustainability, October 2020. The most common form of reuse in practice is agricultural composting, which is also the lowest value product. Few cases were able to achieve more than $5/person/year from sludge reuse, therefore other drivers are needed to promote proper human waste disposal.
Technical Brief on Water, Sanitation, Hygiene (WASH) and Wastewater Management to Prevent Infections and Reduce the Spread of Antimicrobial Resistance (AMR)
. FAO, WHO, 2020. This technical brief on WASH and wastewater management to reduce the spread of AMR provides a summary of evidence and rationale for WASH and wastewater actions within AMR national action plans.
Sludge Bomb: The impending Sludge Emptying and Treatment Crisis in Blantyre, Malawi
. Journal of Environmental Management, January 2021. Very few pit-emptying companies operate in Blantyre. The majority of pit latrines will need to be emptied within the next 3 years.
Strategies to Connect Low-Income Communities with the Proposed Sewerage Network of the Dhaka Sanitation Improvement Project, Bangladesh: A Qualitative Assessment of the Perspectives of Stakeholders
. Int. J. Environ. Res. Public Health, October 2020. This study assessed the challenges and opportunities of bringing low-income communities (LICs) under a sewerage connection within the proposed sewerage network plan by 2025.
WASH & COVID-19 UPDATES
WASH During COVID-19: What We Know So Far
. Global Water 2020, September 2020. The Congressional International Water and Sanitation Caucus is a bipartisan group of Members concerned about international water and sanitation challenges. Caucus members launched the Caucus in September 2020 with an online event featuring remarks from the co-chairs and a discussion on "WASH During COVID-19: What We Know So Far.
"
What COVID-19 Reveals about the Neglect of WASH within Infection Prevention in Low-Resource Healthcare Facilities
. American Journal of Tropical Medicine and Hygiene, September 2020. What COVID-19 reveals about infection prevention in low-resource healthcare facilities is that we can no longer afford to "work around" WASH deficiencies. Basic WASH services are a fundamental prerequisite to compliance with the principles of IPC that are necessary to protect patients and healthcare workers in every setting.
COVID-19: Recommendations for Prevention and Response
. UNC Water Institute, July 2020. This resource is intended to synthesize currently available evidence and guidance on SARS-CoV-2 virus and COVID-19 disease occurrence, transmission, and management in the context of water, sanitation, and hygiene (WaSH) and environmental health.
COVID-19 and Water, Sanitation & Hygiene (WASH) Communication Toolkit
. SWA, September 2020. This collection of communications materials serves as a way for organizations and individuals to share key policy messages on COVID-19 and WASH through professionally developed graphics and other materials at no cost.Disclaimer: The contents of this issue are the responsibility of the USAID Water Communications and Knowledge Management Project and do not necessarily reflect the views of USAID or the United States Government.
Dan Campbell, Knowledge Management Specialist
University of North Carolina-Chapel Hill
Water Institute
USA
You need to login to reply
MuniWASH Activity is a five-year regional project funded by the United States Agency for International Development (USAID) covering 16 municipalities in Benin and Côte d'Ivoire. MuniWASH is collaborating with the African Water Association (AfWA) as a learning partner to capture lesson an and help guide urban WASH programming.

Less

Posts: 16
Likes received: 1
Re: A WASH update from USAID Water CKM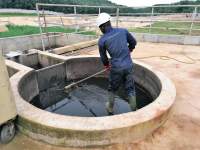 26 Oct 2020 15:32
#31060
by

MuniWASH
Hi Dr Dan
This a very Nice opportunity. 
I have sent you a mail
Olivier Konan 
Communication Specialist 
USAID/MuniWASH 
The five-year, $18 million MuniWASH project is funded by the United States Agency for International Development (USAID) and began in September 2019. Implementation is led by Tetra Tech with support from Population Services International (PSI) and SEGURA Consulting LLC. Initial focus countries include Cote d'Ivoire and Benin. Contact details: Safaa Fakorede, Chief of Party,

This email address is being protected from spambots. You need JavaScript enabled to view it.
You need to login to reply
Re: Biweekly WASH Research Update - March 24, 2021
24 Mar 2021 14:20
#31923
by

campbelldb
Dear Colleagues:
The Water CKM project received a one-month extension, allowing time to send out additional  WASH Research Updates.This update includes the latest updates to Globalwaters.org and 30+ recently published articles and reports on COVID-19, gender, hygiene, sanitation and water issues. 
Updates to Globalwaters.org
- Webinars -
COVID 19 and WASH: What We Know and What's Next, March 11, 2021
.
- Reports -
Assessing the Effects of COVID-19 on Access to Water, Sanitation, and Hygiene in USAID High Priority and Strategy-Aligned Countries: Synthesis Report
.
Nepal Deep Dive
|
Rwanda Deep Dive
|
Senegal Deep Dive
|
Ghana Deep Dive
|
Kenya Deep Dive
|
- Blog -
Safeguarding Water for the Future: Helping Water Utilities Become Resilient and Financially Sustainable
- Blog -
Protecting and Empowering Women and Girls for Safer Access to Water
- Newsletters -
Global Waters Stories - March 2021

- Newsletters -
Water Currents: World Water Day 2021

- USAID in the News -
USAID Recognizes World Water Day - Statement by Acting Administrator Gloria Steele
Recent Reports and Journal Articles
COVID-19
- 
Pragmatic Recommendations for Infection Prevention and Control Practices for Healthcare Facilities in Low- and Middle-Income Countries during the COVID-19 Pandemic
. Am. J. Trop. Med. Hyg., 104(Suppl), 2021.
- 
Estimation of rainwater harvesting potential for emergency water demand in the era of COVID-19. The case of Dilla town, Southern, Ethiopia
. Environmental Challenges, April 2021.
- 
The water-energy-food nexus and COVID-19: Towards a systematization of impacts and responses
. Science of The Total Environment, July 2021.
- 
Lessons Learned: Adapting Wash Activities to Respond to COVID-19
. PRO-WASH, March 2021.
Gender Issues
- 
A gender perspective to understanding and enhancing the functionality of water supply systems in Nepal
. IWMI Technical Brief, March 2021. 
- 
Overcoming Barriers to Women's Participation in Water Supply through Innovative Technology
. wH2O: The Journal of Gender and Water, March 2021.
- 
Water, women and disability: Using mixed-methods to support inclusive wash programme design in Vanuatu
. The Lancet Regional Health - Western Pacific, March 2021.
- 
Empowering Women in Water Diplomacy in the Middle East and North Africa: A Comparative Study of Egypt, Jordan, Lebanon, Morocco and Palestine
. GWP, March 2021. 
Humanitarian WASH
- 
Lessons learned from conducting six multi-country mixed-methods effectiveness research studies on water, sanitation, and hygiene (WASH) interventions in humanitarian response
. BMC Public Health, March 2021. 
- 
Universal WASH coverage; what it takes for fragile states. Case of Jariban district in Somalia
. PLoS One, February 2021.
Handwashing/Hygiene
- 
Multi-Sectoral Participatory Design of a BabyWASH Playspace for Rural Ethiopian Households
. Am Jnl Trop Med Hyg, March 2021.
- 
Evaluating the Efficacy of the Supertowel™ as a Handwashing Product: A Simulation of Real-World Use Conditions
. Am Jnl Trop Med Hyg, March 2021.
- 
Effectiveness of Mass Media Campaigns to Improve Handwashing-Related Behavior, Knowledge, and Practices in Rural Bangladesh
. Am Jnl Trop Med Hyg, March 2021.
- 
2020 Handwashing Research Summary
. GHP, March 2021.
- 
Absorbency of Biodegradable Materials for Menstrual Hygiene Management Products in Low-and Middle-income Countries
. Preprint from Research Square, March 2021.
- 
Hand hygiene and safety behaviours at shopping centres in COVID-19: an observation in Wa township in Ghana
. Journal of Water, Sanitation and Hygiene for Development, March 2021.
Sanitation Issues
- 
How does sanitation influence people's quality of life? Qualitative research in low-income areas of Maputo, Mozambique
. Social Science & Medicine, March 2021.
- 
Rural Sanitation Programming in Challenging Contexts: A Desk-Based Review
. Sanitation Learning Hub,, February 2021.
- 
Sanitation, Wastewater Management and Sustainability: from Waste Disposal to Resource Recovery
. Stockholm Environment Institute, March 2021. 
- 
Predictive models using "cheap and easy" field measurements: Can they fill a gap in planning, monitoring, and implementing fecal sludge management solutions?
Water Research, May 2021. 
- 
Field-testing and demonstration of sanitation technologies: Guidelines for the South African sanitation technology enterprise Programme (SASTEP)
. Gates Foundation, March 2021.
- 
Green Infrastructure for Sanitation in Settlements in the Global South: A Narrative Review of Socio-Technical Systems
. Sustainability, February 2021.
- 
SARS-CoV-2 RNA in Swabbed Samples from Latrines and Flushing Toilets: A Case–Control Study in a Rural Latin American Setting
. Am Jnl Trop Med Hyg, March 2021.
- 
SARS-CoV-2: sewage surveillance as an early warning system and challenges in developing countries
. Environmental Science and Pollution Research, March 2021.
- 
Open Waste Canals as Potential Sources of Antimicrobial Resistance Genes in Aerosols in Urban Kanpur, India
. Am Jnl Trop Med Hyg, March 2021.
WASH Issues
- 
Global Strategy on Water, Sanitation and Hygiene to Combat Neglected Tropical Diseases – 2021-2030
. WHO, March 2021.
- 
Reimagining WASH: Water Security for All
. UNICEF, March 2021.
- 
Factors associated with water quality, sanitation, and hygiene in rural schools in 14 low- and middle-income countries
. Science of The Total Environment, March 2021.
- 
The enabling environment is not a checklist: building practical authority to improve WASH
. D. Barrington, Colorado WASH Symposium, 2021.
- 
Social outcomes of a community-based water, sanitation and hygiene intervention
. Journal of Water, Sanitation and Hygiene for Development, March 2021.
Water Issues
- 
UN World Water Development Report 2021 'Valuing Water'

- 
UN Water Summary Progress Update 2021: SDG 6 — water and sanitation for all, February 2021
.
- 
The Role of Psychological Ownership in Safe Water Management: A Mixed-Methods Study in Nepal
. Water, February 2021.
- 
Toxic cyanobacteria in water
. WHO, February 2021. 
- 
Storing water: a new integrated approach for resilient development
. CGIAR, March 2021.
- 
Use of effective lids reduces presence of mosquito larvae in household water storage containers in urban and peri-urban Zika risk areas of Guatemala, Honduras, and El Salvador
. Parasites & Vectors, March 2021.
- 
Rural Water 2021 + Blue Pages: Directory of rural water supply services, tariffs, management models and lifecycle costs
. RWSN, March 2021.
- 
Using Twitter to Evaluate the Perception of Service Delivery in Data-Poor Environments
. World Bank, March 2021.
Dan Campbell, Knowledge Management Specialist
University of North Carolina-Chapel Hill
Water Institute
USA
You need to login to reply
Time to create page: 0.326 seconds
DONATE HERE