Hygiene Behaviour Change for Life
4123 views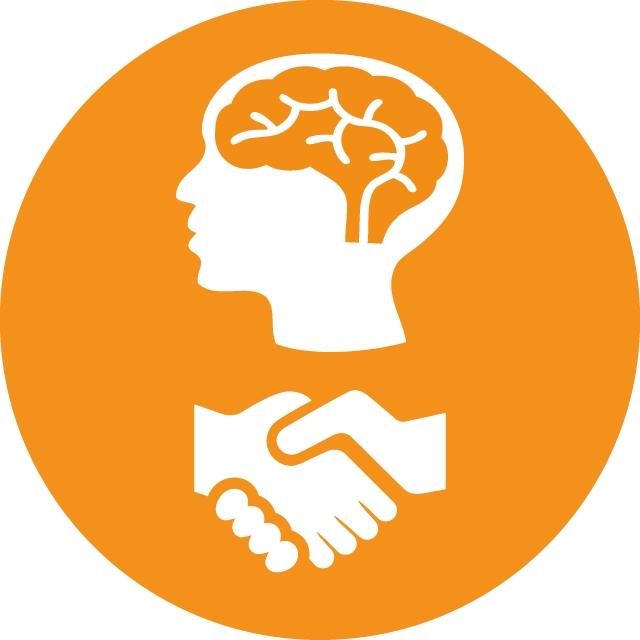 Hygiene Behaviour Change for Life - an introductory online course to the concept behind the Community Health Club Approach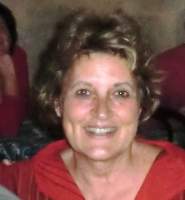 12 Apr 2021 11:53
#31998
by

juliet
Dear Colleagues, 
Thanks to Covid lock-down we discovered the incredible power of training online to the most remote locations in Africa from our HQ in Cape Town. We did a trial workshop last October which attracted over 60 people from 20 countries - an introductory course to the concept behind the Community Health Club Approach.
Three NGOs then decided to go for the approach and start CHCs in Kenya , Malawi and South Sudan. We provided them with training to design a Community Health Club project based on our 25 years of experience.
In the next module we provided them with a ready made survey with our Africa AHEAD App which allowed them to collect base line data on the hygiene status of households quickly and cheaply.
We then trained their facilitators in the field who are now starting up Community Health Clubs seemingly with little difficulty. And all this without leaving our desks!
Please see their reviews on our website: 
www.africaahead.org/reviews-from-course-particpants/
If you are interested in this method of achieving 'Hygiene Behaviour Change for Life' and have a WASH project in Africa which needs such support, please contact me directly (
This email address is being protected from spambots. You need JavaScript enabled to view it.
) or I can answer questions on this forum. 
See also online workshop announcement on the forum here: 
forum.susana.org/156-conferences-seminar...iour-change-for-life
Juliet 
This attachment is hidden for guests.
Please log in or register to see it.
This message has an attachment file.
Please log in or register to see it.
You need to login to reply
Re: Hygiene Behaviour Change for Life - an introductory online course to the concept behind the Community Health Club Approach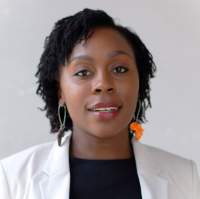 28 Apr 2021 15:56
#32060
by

Chaiwe
Hello Juliet,
I am sure we are all grateful that we can turn to the available online resources to continue to make an impact in the WASH sector during these Covid times. However, this comes with its own challenges. I would like to know how you managed to conduct the trainings with community leaders within remote locations with limited internet access? 
I would also love to hear more about the  Community Health Club project approach just to understand a bit more about how it influences behaviour change? Based on the number of countries mentioned in your post, it sounds like the approach is gaining quite some momentum, hence the desire for the trainings. 
Great reviews by the way. I particularly liked this one: 
Helen Timofee, Director of  Malawi Water Project, whose team in Malawi were trained in 2020 evaluated the training as follows:'Even though our organization, The Malawi Water Project, already provided training on proper sanitation and hygiene to interested villagers, the training was not sufficient to achieve the behaviour change needed to improve the standard of health in families which would result in the prevention of infectious diseases. A much more intensive long term approach was needed..........
Regards,
Chaiwe
SuSanA Forum Moderator
Skat Foundation (With financial support by GIZ and SIRWASH up to November 2023)

Chaiwe Mushauko-Sanderse BSc. NRM, MPH
Independent consultant located in Lusaka, Zambia
Emails:

This email address is being protected from spambots. You need JavaScript enabled to view it.

,

This email address is being protected from spambots. You need JavaScript enabled to view it.



LinkedIn: www.linkedin.com/in/chaiwe-mushauko-sanderse-21709129/
Twitter: @ChaiweSanderse


You need to login to reply
Re: Hygiene Behaviour Change for Life - an introductory online course to the concept behind the Community Health Club Approach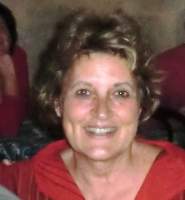 29 Apr 2021 10:47
#32061
by

juliet
HI Chaiwe,
Thank you so much for your interest and comments. We are at present running a course which explains all the issues you raise and since you have shown such interest I can send you a Zoom invitation to attend the last two sessions for free. You will then meet our team from Zimbabwe who can answer many of your questions directly.

The short answer is that we train the trainers who then are equipped with the visual aids to go to the community leaders and train them. You will see on the website how the CHCs are operating even in a time of Covid with social spacing and masks and like all of us they are adjusting to these constraints. However the Zoom training we are giving for the trainers is working so well and we train groups of 2-5 in a room.
Please join us today 2-4pm to hear the presentation and discussion, which today focuses on Hygiene Behaviour Change achieved in different countries. We have 52 participants mainly from Malawi and Zimbabwe, so we would like representation from Zambia to add to the richness of our debate.
Kind Regards,
Juliet
You need to login to reply
Re: Hygiene Behaviour Change for Life - an introductory online course to the concept behind the Community Health Club Approach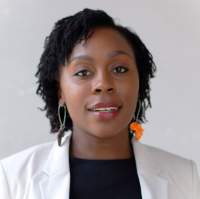 03 May 2021 21:59
#32093
by

Chaiwe
Hello Juliet,
Thank you for extending the invitation to one of your sessions. That was quite a passionate group of ToTs during the session. My questions were fully answered as well.

Let me emphasize once more how important i see your work in building sector capacity for grass root training to enhance behaviour change approaches. The one thing i appreciated the most is how such a well-structured approach greatly benefits the sector's CHC approach across Sub-saharan Africa and beyond. 
Kudoz! I look forward to seeing the participation and representation of more countries across the region.
Chaiwe
SuSanA Forum Moderator
Skat Foundation (With financial support by GIZ and SIRWASH up to November 2023)

Chaiwe Mushauko-Sanderse BSc. NRM, MPH
Independent consultant located in Lusaka, Zambia
Emails:

This email address is being protected from spambots. You need JavaScript enabled to view it.

,

This email address is being protected from spambots. You need JavaScript enabled to view it.



LinkedIn: www.linkedin.com/in/chaiwe-mushauko-sanderse-21709129/
Twitter: @ChaiweSanderse


You need to login to reply
Re: Hygiene Behaviour Change for Life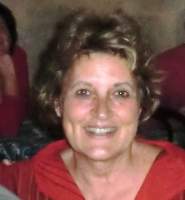 07 May 2021 12:18
#32126
by

juliet
The first of our series of five webinar's was held online (26th April - 3rd May 2021)  with a large attendance of 52 participants mainly from Malawi and Zimbabwe, who are now preparing for the follow up training on  'Planning a Community Health Club Project.' 

We would like to share this  succinct  summary of the CHC Model, from one of the keen members of the Malawi team who are shortly to start up Community Health Clubs through Transform International, funded by Rotary. This is the third district in Malawi to benefit from our training with two other sites already implementing a CHC Project through the Malawi Water Project, who were trained in our 1st online training in 2020.  

'I am really proud to have learnt a lot about  CHC (Community Health Clubs) and Nkhamanga (Malawi) will benefit a lot. 
In short, Community Health club meets every week at the same time and venue, over a period of at least six months.  Every week a different topic is discussed using participatory activities to stimulate interaction of all members and problem solving, using locally available resources, resulting in agreed tasks which are performed by all members. Sometimes at this stage there will be a model home competition. This involves monitoring all households to ensure they are achieving required standards of home hygiene. It may involve ranking the villages or CHC to ascertain which village has met targets the best.  The village with the highest number of CHC households and highest level of hygiene may be awarded a trophy.
It's really important to have this project here and it has  come at the right  time because it will help many people in community to improve  hygiene and sanitation which will reduce diarrhea and many other preventable diseases.

I have really enjoyed this course.'
on behalf of Nyamahanga Water Users Association

Please join our training if you are wanting to start up a Community Health club Project.... it is a practical way to make sure hygiene behaviour change lasts a lifetime. 
You need to login to reply
Re: Hygiene Behaviour Change for Life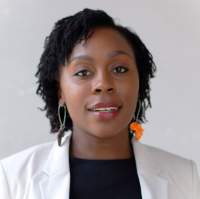 28 Feb 2023 09:50
#34278
by

Chaiwe
Dear Julliet,

Have you had any more trainings in this series? Now that Covid is not as much of a barrier, have you resumed any physical trainings?

Would appreciate an update in this regard.

Chaiwe
SuSanA Forum Moderator
Skat Foundation (With financial support by GIZ and SIRWASH up to November 2023)

Chaiwe Mushauko-Sanderse BSc. NRM, MPH
Independent consultant located in Lusaka, Zambia
Emails:

This email address is being protected from spambots. You need JavaScript enabled to view it.

,

This email address is being protected from spambots. You need JavaScript enabled to view it.



LinkedIn: www.linkedin.com/in/chaiwe-mushauko-sanderse-21709129/
Twitter: @ChaiweSanderse


You need to login to reply
Time to create page: 0.284 seconds
DONATE HERE